From October 24, 2020 to March 06, 2021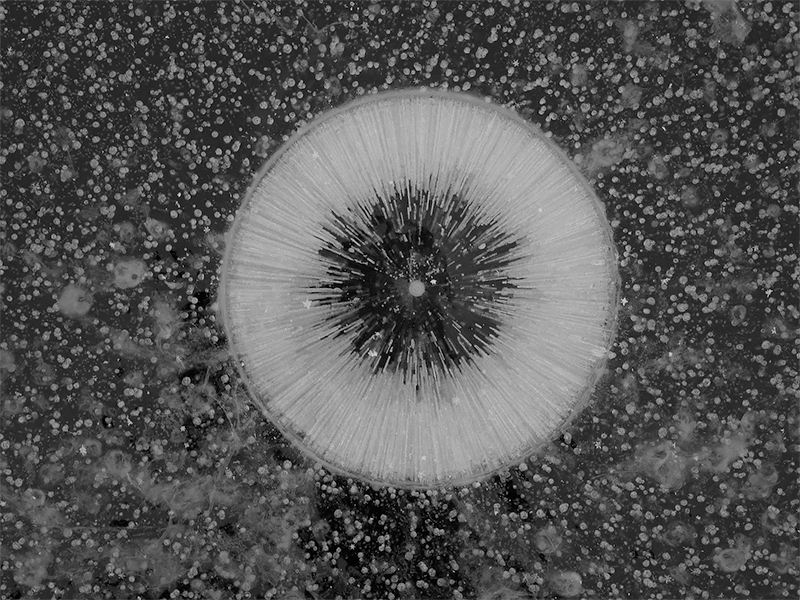 10 Vernon St
Brattleboro, VT 05301
Ice Visions is an informal collaboration between myself, the ice fishing community, and elemental forces. When fishing holes refreeze overnight, they create fertile ground for nature's wild artistic side, and these perfectly augered circles become worlds at once interstellar and cellular, dreamlike and tactile.

The images on display depict ice designs I've documented during 20 years of exploring New England lakes and ponds. In the morning light, with tiny bubbles from below fixed in place by several inches of new ice, these scenes come to life as eyes, galaxies, stars, cells, and more when rendered in black and white.

Due to milder than usual temperatures during the past winter, on many mornings I found barely a skin of new ice covering the prior day's fishing holes. Bubbles pooled up at the surface before freezing, creating striking new kinds of formations I'd never seen before, ones that perhaps reveal the fingerprint of a warming climate.