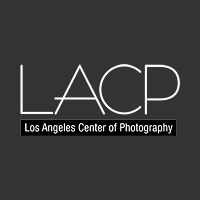 Eligibility:
Open to LACP Members
We are pleased to announce LACP's Seventh Annual Members' Exhibition. This will be a virtual online exhibition and will run from August 19 - November 19, 2021. A virtual opening night reception is scheduled for Thursday, August 19, 5 pm PST. The juror, LeRonn P. Brooks, will select images based on creativity, originality, and quality.

Prizes 1st Place winner will receive $500; 2nd Place winner will receive $300; 3rd Place winner will receive $200
Honorable Mentions: Other artists will receive honorable mentions as well.

Artwork on Artsy
All Members who have image(s) selected by the juror for the exhibition will be permitted to upload their work on the LACP/Artsy website and offer it for sale with 50% commission to LACP.

Dr. LeRonn P. Brooks (https://www.instagram.com/lpbrooks/) is the Associate Curator for Modern and Contemporary Collections at the Getty Research Institute in Los Angeles. Founded in 1985, the GRI is dedicated to advancing the understanding of the visual arts and their various histories through active collecting and public programs, institutional collaborations, exhibitions, publications, digital services, and residential scholars programs. Dr. Brooks is a specialist in African American art, poetics, performance, and Africana Studies. His interviews, essays on African American art, and poetry have appeared in publications for Bomb Magazine, The Studio Museum in Harlem, Socrates Sculpture Park, The Spelman Museum of Art, Callaloo Journal, The International Review of African American Art as well as The Aperture Foundation, among others. As the lead curator for the Getty's new African American Art History Initiative, Dr. Brooks is charged with building and developing collections to promote advanced research in the study of African American art history.