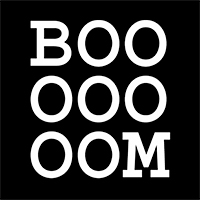 In partnership with Artmobile, Booooooom is open to submissions for its Art & Photo Book Award, which will grant six artists the opportunity to publish a collection of work free of charge. Submissions should be finished projects as opposed to works-in-progress, and the award covers all production costs.
Calling all artists and photographers! It's the return of one of our most popular open calls, the Booooooom Art & Photo Book Award! Once again we are teaming up with our friends over at Artmobile to offer the chance to have your work published as a standalone book for free! We will be selecting 6 projects to turn into books—each by a different artist, illustrator, or photographer—at zero cost to the individual.
If you have a specific series or a cohesive selection of work that you want to turn into a book, we want to see it. We are looking for finished work as opposed to works-in-progress or otherwise incomplete projects.