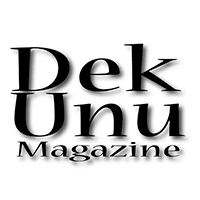 Theme:
Creative Photography
Eligibility:
Calling for accomplished, adventurous photographers
Calling for accomplished, adventurous photographers — the window for submissions for the February 2023 edition of Dek Unu is open to portfolios in all kinds of fine art photography: analog, digital, b&w, color, traditional, experimental, documentary, conceptual, journo, lomo, iPhono, straight, street, staged, lens-based hybrids, and (...) are welcome. Each edition contains the work of only one artist and includes a portfolio of eleven images, complementary artist's notes about each image, and an in-depth interview. First-timers, mid-careers, and old pros are invited; each month's jurors look for technical excellence, creative imagination, and narrative interest more than an artist's pedigree or career stage. We promote each online edition via email, web, and social media three times during the publication month. After each promo, the artist gets a report on reach (the "seen-by" number) and reactions (the likes, loves, wows, comments, and shares). Paper copies of the magazine are printed on 38-40 pages of #80 acid-free paper, in full-color, perfect-bound, in heavier, light-gloss cover stock. Each looks more like a poetry chapbook than like a typical slinky paper, saddle-stitched magazine. The profit from any print sales during the publication month is split 50-50 with each artist. Please see the complete guidelines by clicking the purple button below.