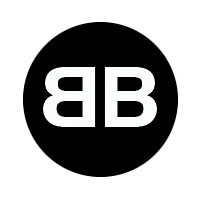 Theme:
Composition: Photography Now
Black Box Gallery is excited to announce a juried group photo show on composition. Composition is how a photographer arranges the visual elements within the frame. This is important for setting a strong visual foundation and creating creative and artistic images. Composition techniques are important to practice and focus on, such as: Rule of Thirds, Leading Lines, Selective Focus and Depth of Field, Point of View (Subject and Background), Cropping (In Camera and Post-Production), Shape and Form, Patterns and Textures, Balance and Movement, Filling the Frame (Abstraction), Low Perspective or High Perspective, Frame within a Frame, Negative Space, Juxtaposition of Subject, Foreground and Middle Ground and Background (Using Space/Depth and Subject), Lines (Horizontal and Vertical and Diagional). Composition is the path to great photography.

Juror: Todd Johnson
Todd Johnson is the founder and director of Black Box Gallery. Todd received his MFA in Photography from the San Francisco Art Institute. He has been a photography portfolio reviewer for Photolucida and has juried The Drawers Program for Blue Sky Gallery. Todd has worked as an independent photography curator organizing shows by international photographers in Portland, OR, at Linfield College and Gallery Homeland. He has been a college photography instructor for 15 years in Portland. Johnson has exhibited his photographic work in Portland OR, at The University of Oregon (White Box Gallery), Marylhurst University (The Art Gym), Pacific Northwest College of Art, Reed College, Linfield College, FalseFront Gallery, Augen Gallery, Bushwick Open Studios (Brooklyn, NY), Carroll Square Gallery (Washington, DC), Hi Lo Gallery (Olympia, Washington), Davis and Cline Gallery (Ashland, Oregon), Midway Gallery (Bloomington, Illinois) and The Diego Rivera Gallery (San Francisco, California).