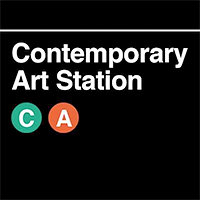 We are excited to officially present the 2nd edition of the Contemporary Expressions Award curated by the Contemporary Art Station.

An award open to all artists and established to increase and develop the art market and the dialogue between collectors, art critics, journalists, and art lovers..

Expressing through art is a profoundly affecting way to liberate and communicate feelings, concepts, reflections, insights, ideas and perceptions. The Award honours and distinguish the most expressive, emotional, innovative, and communicative artist around the world.