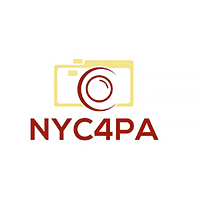 Entry Fees:
$35 / 3 images
The New York Center for Photographic Art (NYC4PA) invites photographers world-wide to submit images using any photographic process (print, image transfer, emulsion transfer, encaustic, black and white, etc.). Winners will receive $4,000 in cash awards, be featured in the NYC4PA Online Gallery and in the BLACK and WHITE catalog. The Grand Prize winning image will be posted on the NYC4PA home page. ​ BLACK AND WHITE: ​ Photography, in its infancy, was entirely about black and white or monochrome images. Color was an after print add on. NYC4PA, with this call, is once again focusing on one of our favorite themes - Black and White celebrating those images still so central to the field of photography despite the introduction of color film and the vast array of image capture and post process adjustment software. Send us your monochrome images where all the emotion, texture and beauty are expressed in shades from white to dark. No matter if your original image was shot with tri x, a digital SLR, or your phone, if the end product is a terrific monochrome image (Black and White or Sepia), it fits the call.

As with all NYC4PA calls all 2D photo mediums are welcome. e.
First Prize:3 photographers will each receive $400.
Second Prize:3 photographers will each receive $325.
Third Prize:3 photographers will each receive $250.