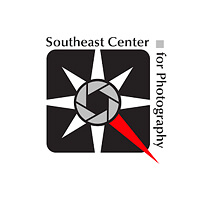 The Portrait. We use portraits as objects of remembrance and reverence, of seduction and glorification. From the keepsakes in lockets as tiny remembrances of love, to the likenesses of leaders meant to inspire and seduce with their power. They can stir, and confront, and drive us to action. Just as they can lull in longing for a time since passed.

Our juror for the The Portrait is Richard McCabe. Richard McCabe is a curator, photographer and writer based in New Orleans. He was born in England and grew up in the American South. In 1998, he received an MFA in Studio Art from Florida State University. Since 2010, he has been the Curator of Photography at the Ogden Museum of Southern Art.

35-40 Selected images will hang in the SE Center's main gallery space for approximately one month with the opportunity to be invited for a solo show at a later date. In addition, selected images are featured in the SE Center social media accounts (FB, IG, Twitter) and an archived, online slide show. A video walkthrough of each exhibition is also featured and archived.