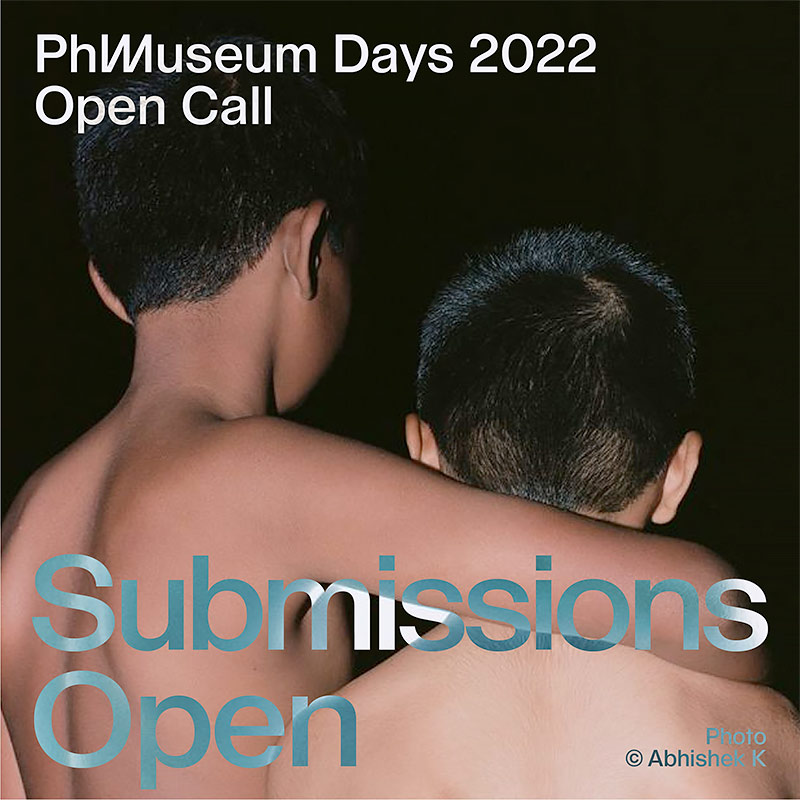 After the great success of the first edition, our International Photo Festival is back from 23 September to 2 October 2022 in Bologna, Italy. With this open call you can become part of it and claim your free daily pass to come to visit us.

The theme of this edition is Today is Yesterday's Tomorrow, meant as an occasion to reflect on the strong moment of change we are living. The eternal return of history; the need to live the present while recognizing the power of actions and how the future depends on our decisions today; the different points of view we share and the speculative interpretation of reality.

There are many angles to interpret this theme. This is why we invite you to send yours and join this open call that represents the main channel through which become part of our festival. We are selecting indeed at least 3 works for individual shows, up to 40 images for a collective installation, and up to 20 projects for the projections. Plus, as an applicant you can claim your free daily pass to attend the festival!

We look forward to reviewing your applications - together with a jury comprising photographers who were the protagonist of last year's edition - and to welcoming you to Bologna this September.

The panel composed of Silvia Rosi, Alejandro Chaskielberg, Ligia Popławska, and the PhMuseum Team will select at least 3 projects from all the submissions to be granted an individual exhibition within the main program of the festival. Each of the selected photographers will receive a production budget, plus travel and accomodation expenses to attend the main weekend on 22-25 September.

Eligible for the prize are complete or ongoing projects that interprete the theme of the festival, which is Today is Yesterday's Tomorrow.