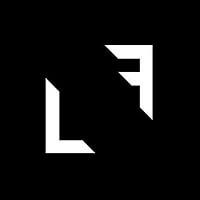 Theme:
Humans of the World
Eligibility:
All photographers are welcome to take part and the theme can be responded to playfully, or to the letter.
Entry Fees:
Between $20 and $100
THE BRIEF:
7.9 billion people on Earth and counting. Each of us is a unique combination of genetics and experience, and yet our similarities are greater than our differences. Across vast geographies and wide cultural boundaries our humanity unites us.

From individuals to crowds. Formal portraits or snapshots of strangers. Social, national, personal and sexual identity. Faces and bodies, hearts and minds. This month, show us the humans of the world. Portraiture, studio, candid, conceptual, travel, street, composite, environmental. All genres welcome, with images new or from your archives.

COMPETITION JUDGED BY DIANA MARKOSIAN:
Diana Markosian is a celebrated Armenian-American documentary photographer, known for her intimate approach to storytelling on subjects including child refugees, terrorism, and the cult of the Virgin Mary.:

Earning her first assignment from Time Magazine at only 21 years of age, Markosian travelled to Chechnya to document girls coming of age in a country terrorized by two decades of war. She has since visited some of the most remote places in the world, telling stories both political and personal for publications such as National Geographic, The New Yorker, The New York Times, The Financial Times and Amnesty International, and her project 1915 – exploring the lives of survivors of the Armenian genocide. She was invited to join Magnum Photos at 26.:

Markosian has won a raft of awards including 1st Prize at World Press Photo in 2019, the Sony Alpha Female Grant, BJP One to Watch, the Marie Claire International Photography Award, the Elliott Erwitt Foundation Grant, and Forbes 30 under 30, and has exhibited in prestigious settings such as the Annenberg Space for Photography in Los Angeles, San Francisco Museum of Modern Art, and the International Center for Photography. Her work is represented by Galerie Les Filles du Calvaire in Paris.