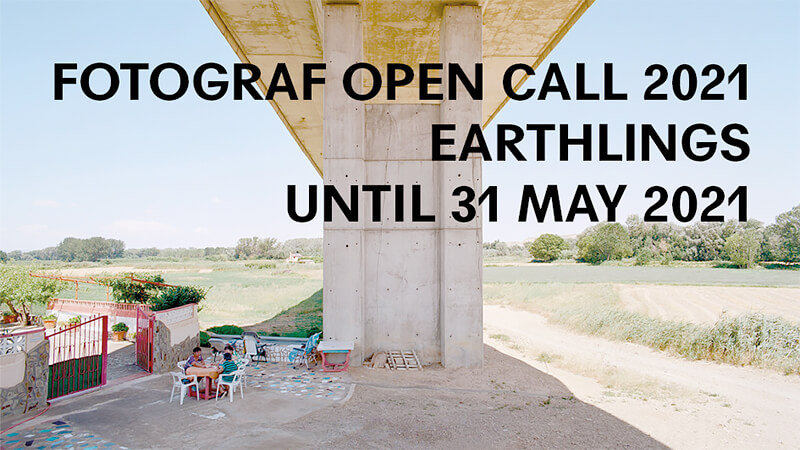 FOTOGRAF issues an open call for professionals, amateurs and students who are invited to submit their photo projects. These projects may be related to this year's theme of the Fotograf Festival and magazine Earthlings. Projects that are not related to the topic, but represent a distinctly defined project of an independent and non-commercial character will be accepted as well.

Two selected projects will be published in a printed issue of the Fotograf magazine in September 2021. Fotograf magazine is one of the leading global magazines devoted to photography and contemporary art. It is distributed to 25 countries around the world. The winners will be chosen by the jury whose members including professionals and experts on contemporary visual art.

Earthlings: How can we, in Central Europe, depict the climate crisis and speak about it using a language other than that of science?

The eleventh edition of the Fotograf Festival and the fortieth issue of the Fotograf magazine, with its theme of 'Earthlings', tasks itself with showing the traces, perspectives, and communication channels offered by the planet itself, thanks to which we can start becoming terrestrials - competent observers of the changes taking place in our immediate surroundings, changes that cannot be understood without understanding broader planetary contexts (depletion of water reserves, devastating floods, soil erosion, agricultural problems, unbearable summer heatwaves, and forest disasters).