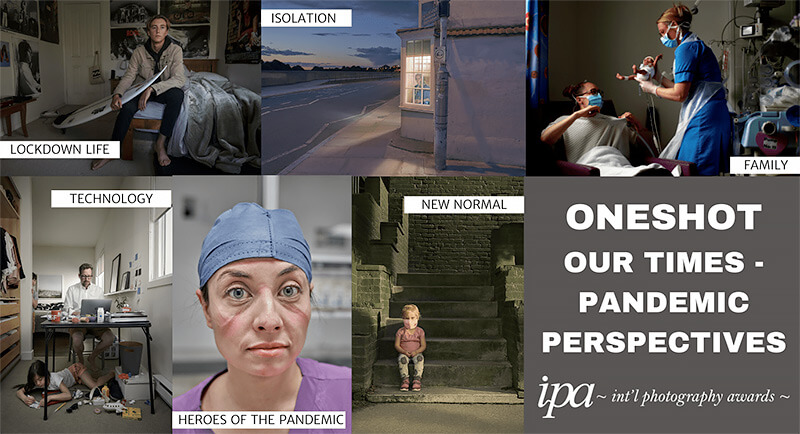 The past year has been an unprecedented time in humanity's history, overshadowed by a global pandemic that has affected every aspect of life across the globe. The 2021 edition of IPA's OneShot competition will focus on images that document the impact of COVID-19 and how the world has responded.

Calling photographers to share their viewpoints and witness accounts, IPA wants this special photography event to portray how they are experiencing these times: the front-line heroes who have been battling to save lives or keep the wheels of our society turning; the effects and isolation of long-term lockdown; the ways in which communities and technology have evolved in order to adapt to this "new normal".

IPA is accepting images for "OneShot: Our Times - Pandemic Perspectives" under the following categories: Heroes of the Pandemic, Isolation, Family, Lockdown Life, Technology, and New Normal. Entries will be evaluated by a selected group of the prestigious IPA Jury Panel which has over 80 world renowned gallerists, photo editors and directors, collectors, photographers, and other photography luminaries.

The special themed competition is open for both Professional and Non-Professional / Student entrants, and altogether, $5,000 in total cash prizes can be won. The Grand Prize winner will be awarded $2,500 in cash and the category winners will each receive $500. A special curated selection of the images submitted to this competition will be featured in a special edition e-book that will be available online.