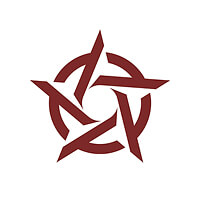 Entry Fees:
$30 or $38 for 5 images
At Night will be a 50-image exhibition juried by renowned night photographer Lance Keimig, held at the Museum of the Big Bend in Alpine, Texas, from June 11 to September 5, 2021.

At Night will spotlight one of our greatest natural resources - the dark sky - while also building awareness about light pollution and its disruption of wildlife and ecological balances when the dark sky is impaired. This call for entry seeks photography that explores all aspects and subjects of urban and rural night photography from twilight to dawn, including astral photos, city lights, wildlife, and landscapes.

Participants in At Night will have an opportunity to have their work in the night photography genre viewed in the broader environmental context of dark skies. At Night will celebrate the full splendor of the night sky, while providing crucial information about light pollution's increasing threat to plants, humans, nocturnal and migratory wildlife, and our climate, plus its adverse effects on astronomical viewing. A few decades ago, people could see thousands of stars from their front porches. Now, as urban centers continue to grow and spread, that is nearly impossible in many cities and towns as the dark sky rapidly vanishes. Even remote areas like Big Bend, in Far West Texas, are being encroached upon by the glare of industrial and city lights from many miles away.

In addition to the exhibition, an opening reception and symposium weekend with lectures and workshops focused on photography and the dark sky are planned for June 12 & 13 at The Museum of the Big Bend. This venue was chosen for its proximity to Big Bend National Park, Big Bend Ranch State Park, and Sierra La Rana Development in Alpine - all designated as International Dark Sky Places. Additionally, TPS will partner with McDonald Observatory (producer of the daily NPR radio program Star Date), Big Bend Conservation Alliance, Globe at Night, and Texas Master Naturalist, to provide expert content for the symposium and extensive connections to the local community to expand the audience for the exhibition.

Lance Keimig, respected night photographer, author, and educator, will be the juror for this exhibition. A resident of Bristol, Vermont, Lance has taught night sky photography since 1997, leads workshops and tours around the world, and is the author of the notable book Night Photography - Finding Your Way In The Dark.

For our call, we will accept both color and black-and-white images. All photo-based processes are welcomed, as well as submissions from artists of all levels.