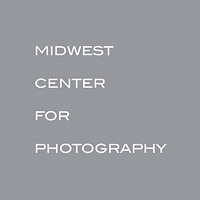 We venture out into the landscape to experience a breath of fresh air, experience some wide open spaces, and simply explore and embrace the outdoors. Taking solace outdoors as a means of escape from daily pressures and the reality of the current state of the world, we seek to get out there and take advantage of this time to explore and find a renewed sense of wonder. We view the landscape while also taking in the intricate details of nature, and embark upon a sense of adventure. Taking roadtrips, we pack up and hit the back roads, we go for walks, get out the bikes, we're going to parks, anything to get outside. All takes and interpretations on the outdoors are welcome. Out here in the Midwesten plains we have wide open skies, let's see how it looks where you are. This exhibition aims to present a positive renewed sense of the asesthetics of beauty in looking at the world.

Open to all photographers internationally. All photographic media is welcome; black & white gelatin silver prints, color c-prints, digital prints, alternative processes, etc...

Selection will be based upon the individual images submitted by each artist, theme based entries are not necessary. A brief artist statement is optional.

Selected artists will have their work featured in the exhibition and online.