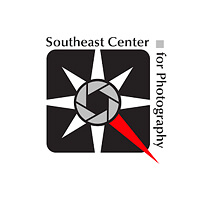 Artists throughout the ages have been drawn to the vast and varied world of flora. What moves you? Do you celebrate the essence of beauty or strive to heighten recognition of the perilous path of our environment? Are you inspired by a single bloom or a profusion of blossoms in a lush bouquet, enchanted gardens manicured or messy, plants endangered or invasive, carefully cultivated or sown by nature, bursting forth or shriveling on a vine?

Our Juror, Wendi Schneider is a Denver-based visual artist widely known for her ongoing series of hand-gilded photographs, States of Grace - illuminated impressions of grace in the natural world. Drawn to the serenity she finds in the sinuous elegance of organic forms, she embraces photography to preserve vanishing moments of beauty in our vulnerable environment.

35-40 Selected images will hang in the SE Center's main gallery space for approximately one month with the opportunity to be invited for a solo show at a later date. In addition, selected images are featured in the SE Center social media accounts (FB, IG, Twitter) and an archived, online slide show. A video walkthrough of each exhibition is also featured and archived..