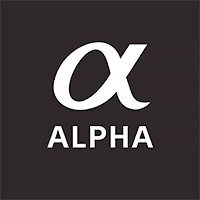 Twelve grant packages, each with more than $8000 ($5000 in cash and approximately $3000 in Sony Alpha gear) make the Alpha Female+ Grant Program a unique opportunity not to be missed. From May 2021 - April 2022, we will award one grant every month to a photographer or videographer with a project that aligns with our mission to further the female or minority perspective.

The goal for Sony Alpha Female+ is to continue to promote voices of all types. To properly tell the diverse stories of the world, storytellers must be diverse as well. We aim to make the world a more equal, more representative, and more open place by amplifying the female and minority perspective.

Unique to the grant program is that each grant application is considered for all remaining monthly grants, until the last grant is awarded in April 2022. Also, applicants can apply once a month with a new project idea to increase chances of winning.

We intend to share the winners'stories and projects with our community via AlphaUniverse.com and our various social channels. Winners will be expected to use their Sony camera systems to create their project within five weeks of being notified that they have won. They will be asked to document their process with behind the scenes photos and/or video. At the end of the five-week grant period, winners will share their completed project and a written summary to the Alpha Female+ team.