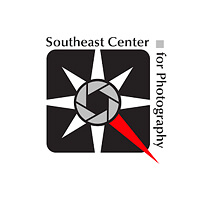 The world is definitely in color, yet for photographers the decision to photograph in color is not always black and white. One of the raging debates within the photographic arts community over the past 50 years has been – What constitutes a truer form of fine-art photography: Black & white or color? For the first 130 years of photographic history it was definitely black & white. Black & white photography was the form of photography practiced by the true master craftsman and artists of the print medium – Ansel Adams and Edward Weston.

Color photography tended to be regarded as tacky and amateurish – the type of photography found in the pages of family photo album or at best within applied photography – commercial advertising. In the 1960s, two Williams arrived on the scene – William Eggleston and William Christenberry. These two Southerners obliterated the dogmatic mantra of photo-snobs everywhere who professed that only black & white photography was art. The rest is history, today color photography is king of the photo-art world.

When practicing analogue or digital photography, one of first and primary aesthetic decision a photographer must make is whether to produce images in monochromatic black & white or color. The photographer must ask him/herself the fundamental question – Would the subject matter, theme, lighting, and concept of the photograph be better served in black and white or color? The Color exhibition explores this essential aesthetic decision that every photographer has to address. A particular emphasis of the Color exhibition will be put on how the photographer incorporates color as a means of creating atmosphere, mood, balance, and rhythm within a photograph. Perhaps, Mr. Eggleston is on to something – because the world is in color, it only makes sense to photograph the world the way it is – in color.

Richard McCabe, Curator of Photography, Ogden Museum of Southern Art

Juror: Our juror for Color is Richard McCabe. Richard McCabe was born in Mildenhall, England and grew up in the American South. He received an MFA in Studio Art from Florida State University in 1998. That same year he received a fellowship to the American Photography Institute, National Graduate Seminar at New York University. Over the last 18 years, he has lived and worked in New York City and New Orleans, Louisiana. His art has been exhibited in numerous galleries and museums throughout the United States. Mr. McCabe works primarily in photography, painting, and installation art. In December 2014, McCabe had a solo exhibition – Once Around the Sun – Instant Photographs by Richard McCabe, at Boyd Satellite Gallery, New Orleans. Currently, Mr. McCabe is the Curator of Photography at the Ogden Museum of Southern Art in New Orleans, Louisiana.