From June 01, 2020 to September 01, 2020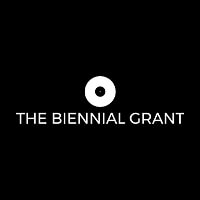 Entry Fees:
Between $30 and $50
Planned or unfinished project as well as ongoing and finished to be promoted, are entitled to be submitted. For the purposes of this Grant a project is defined as a planned set of interrelated images to be executed (or already executed) over a fixed period. The type and theme is open: all projects are viable: editorial or photojournalism, documentary, fine art, wild life, nature, landscapes, street photography, portraits, environmental, alternative processes including the manufacturing of reality, etc. Images can be in color or B& and W or a mix of both, provided it is a coherent body of work.

A project submitted should consist of a set of 8 to 20 images, accompanied by an artist's CV and a project description and/or statement.

Up to three projects can be submitted provided they are different body of works. Second and third projects have significant lower application fees.

Recipient of the grant: US$ 3,000

The Grant is payable is six consecutive monthly stipends of US$ 500 each, starting 30 days after the announcement of the recipient.

Recipient and Shortlisted photographers will be invited to be part of the Biennial's Grant Community of Recognized Photographers, exchanging ideas with us and the other members, about the evolution of this Biennial's Grant.