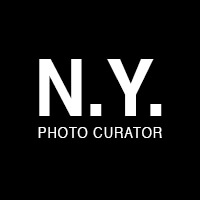 Entry Fees:
$20 for 3 images
Adam Finkelston says, "I have been thinking a lot lately about how much DISconnection there is - from each other, from ourselves, but also specifically to artists and the subjects they choose. I have noticed a trend in young artists especially - and maybe this is because of their age and maybe the way art is taught in K-12 schools - that there is a distinct disconnect between the artist and their subject matter. I see a lot of artists - particularly young ones, but older artists too - that don't seem to have any connection to what they are making. It's all about the process or something that's just "random" or maybe just commercial or popular, but it has no meaning or connection to their own lives. Or else, the subject matter has to DO with the disconnection they feel. Even in culture as a whole, I wonder if this rampant disconnection has to do with the lack of physical connections due to social media or the proliferation of ideas that people tend to want to copy or emulate a la Instagram, Etsy, and Pinterest, for example. I wonder if the disconnection is superficial and simply reflects an unwillingness to be open, vulnerable, and honest about themselves to the outside world? Perhaps it reflects the disconnection from truth or facts that is also part of the cultural landscape? Or is it deeper than that - a true disconnection from the world and themselves? I hope to see that there is still connectivity, openness, and honesty.

So, I want to see what people ARE connected to. What makes people feel connected? How do they stay connected to others and to themselves? What is connection and why is it important? I would like to see images that show these connections and artists' thinking about connectivity."

10% of artist entry fees goes to the charity of the curator. Finkleston says, "I would like to help a local organization that provides art space and opportunities for adults with developmental and physical disabilities. It's called, "ImagineThatKC!" It's a great organization with great people doing great things with the arts.

Another 10% will go to the first place winner's choice of charity.

All entrants work is shown on their own page with their artist statement, website info, bio and parts of their CV.