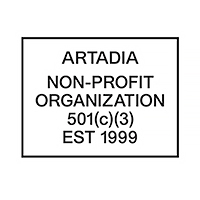 Artadia Award applications are only available online during specified application periods (see Upcoming Deadlines). During open awards periods, applications can be completed via the Artadia/Submittable website.

Artadia Awards are open to all visual artists living and working throughout one of Artadia's Award Cities. Individual artists and collaboratives working in all visual media and at any stage in their career are strongly encouraged to apply. Artadia Awardees will be selected through a two-tiered jury process that combines local expertise with outside perspective from leading national and international curators and artists. A preliminary panel of curators and artists evaluates all online submissions and selects five Finalists. Then, a second panel of curators from the Award city conduct studio visits with the Finalists, gaining a broader context for the artists' work. From the Finalist pool, two artists are selected to receive an unrestricted Artadia Award of $10,000.

The Artadia Awards application process is open to all visual artists who:

- Live and work in designated partner cities .
- Have resided in the program city for at least two years prior to the application deadline.
- Not currently enrolled in an art-related degree program or long-term residency, nor planning to attend an art-related degree program or long-term residency in the coming year.
- Are not related to Artadia staff or directors in any way.
- Have not received an Artadia (formerly The ArtCouncil Inc.) Award for $10,000 or more in the past.

The Awards are based on merit: defined as a rigorous engagement with a set of ideas embodied in materials, a depth of practice and a clearly articulated and developed voice.