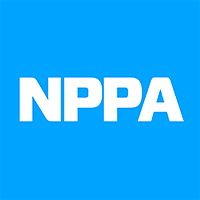 Eligibility:
Best of Photojournalism 2020 is open to professional photographers, editors and online photojournalists
Entry Fees:
NPPA members free. Non-members pay a $75
For more than seventy years, members of the National Press Photographers Association have worked for the benefit of visual journalists through a range of advocacy efforts and educational programs. Striving to celebrate and learn from the best work that photojournalists and visual editors do, we are proud to welcome entries into the 2020 Best of Photojournalism competition.

Through well-researched and ethically-produced works, audiences rely on visual journalists to inform them about what is happening in their communities and to help them understand why these moments matter.

Visual journalists bear witness to history on a daily basis, standing on the sidewalks and in the living rooms of neighborhoods around the globe with a shared mission to tell us what happened and why it matters, to educate and to illuminate.

Entries for the 2020 Best of Photojournalism competition will be entered via this online portal. ALL ENTRANTS WILL BE REQUIRED TO HAVE A CONTEST ACCOUNT regardless of whether they are an NPPA member or not. If you entered in 2019, you will be able to use that account. (Your NPPA login credentials will not work on the competition submission site.)

Entries will be accepted from December 20, 2019, through 11:59 p.m. ET on Sunday, January 26, 2020. All entries must have been made (or, for story categories, initially published) between January 1, 2019, and December 31, 2019.

Entry is free for NPPA members in good standing and $75 for non-members. There is a $20 discount to join or renew memberships of all levels through the end of December 2019. The code to use upon check-out is NPPAGive.

The NPPA has a long-standing tradition of leading the way when it comes to the ethics of our industry. All entrants will certify that the work being submitted conforms to the Code of Ethics all members ascribe to when joining.

As part of the continuing partnership with the University of Georgia's Grady College of Journalism and Mass Communication, the Best of Photojournalism committee has gone through the categories and updated several of them to better reflect what is happening within the industry.

All entries in the competition will be catalogued and permanently archived at UGA's Special Collections Library, preserving what our industry believes is the most important work of the year. At the conclusion of the judging cycle, a team will produce case studies about select winners, interviewing journalists, editors and community members to find out both how winning work came to be and what was its effect on the community it served.