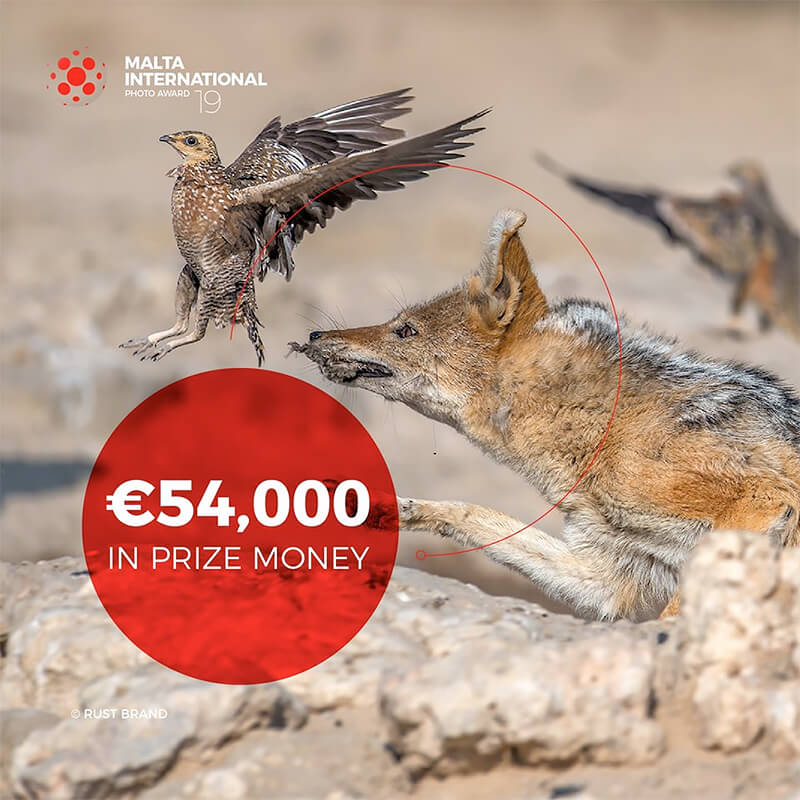 Theme:
Different categories
Entry Fees:
12 Euros/ Image
The Malta International Photo Award is a photography award that aims at providing aspiring photographers from all around the globe with the chance to share their passion and world. We strive to connect the world through photography, and showcase the nature and cultures of different regions of the world to a global audience.

The award is open to amateur and professional photographers from all over the world, not just those residing in Malta. We decided to present this award with Malta as a backdrop as the Maltese outlook on life is integral to us - we look outside of the confines of a small island to the rest of the world, and we welcome everyone to join in.

The Autumn Edition of MIPA will be awarding a total of €54,000 across its six award categories.
MIPA will be awarding each category €5000 for the winning picture, €3000 for the second ranked submission and €1000 for the third-place picture.