After seven years of documenting and exploring my relationships with and within my family of origin, in 2016 I self-published the work Sweetie & Hansom, and began the current series of self-portraits,
Conversations with Myself
, in which I dress and perform as a mid century woman, appropriating the garb and demeanor of my mother's generation.
As I inhabited each character, I personified and interpreted the burdens I believed they carried, indoctrinated by expectations and social mores of that era. In truth, I recognized my own discord and incongruity embedded in the traditional roles and self-imposed constraints I'd assumed as wife, mother and woman. My latent voice emerged regarding the rights of all to contribute freely, with respect and consideration, to the conversation and the business of reaching one's potential and living a full life.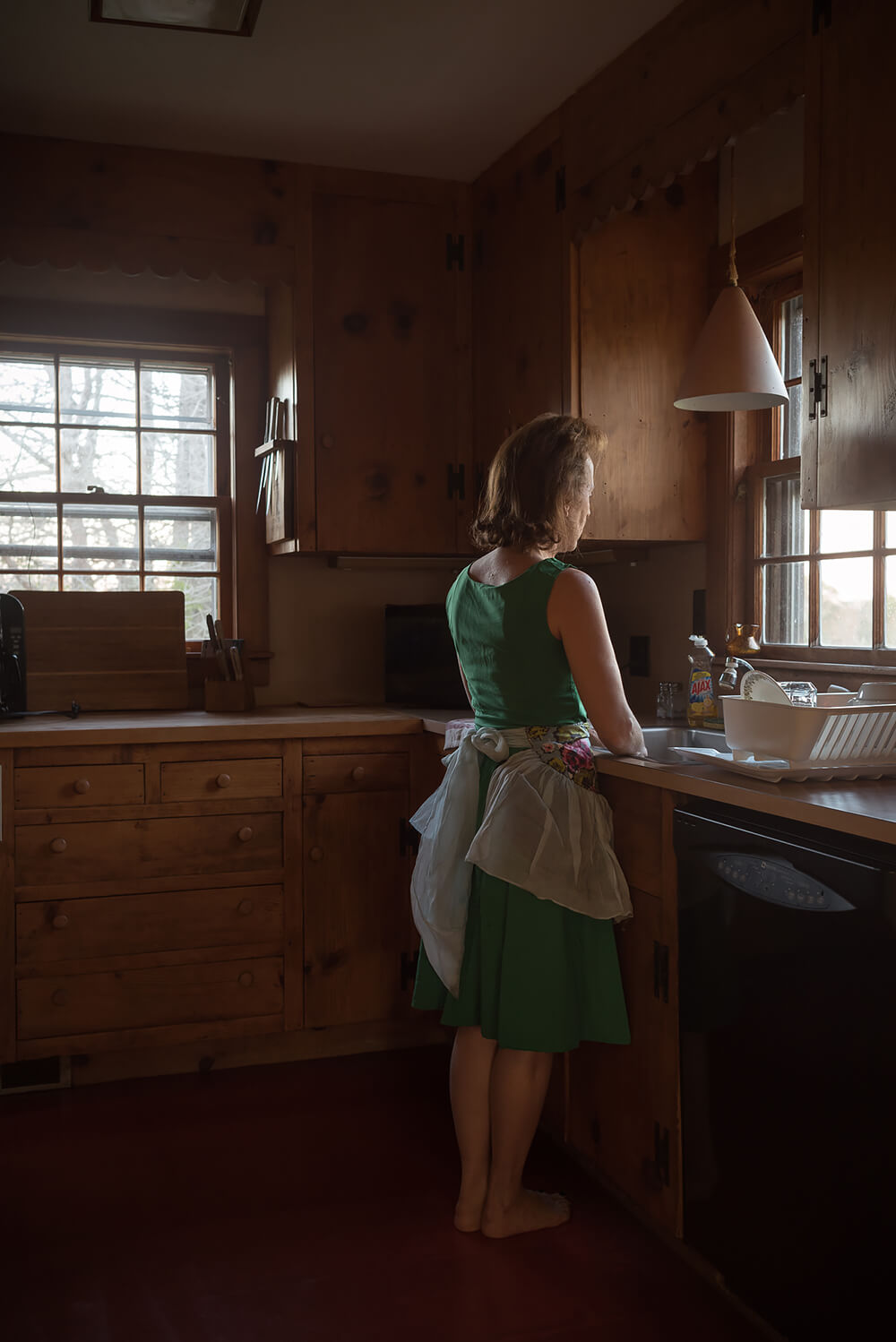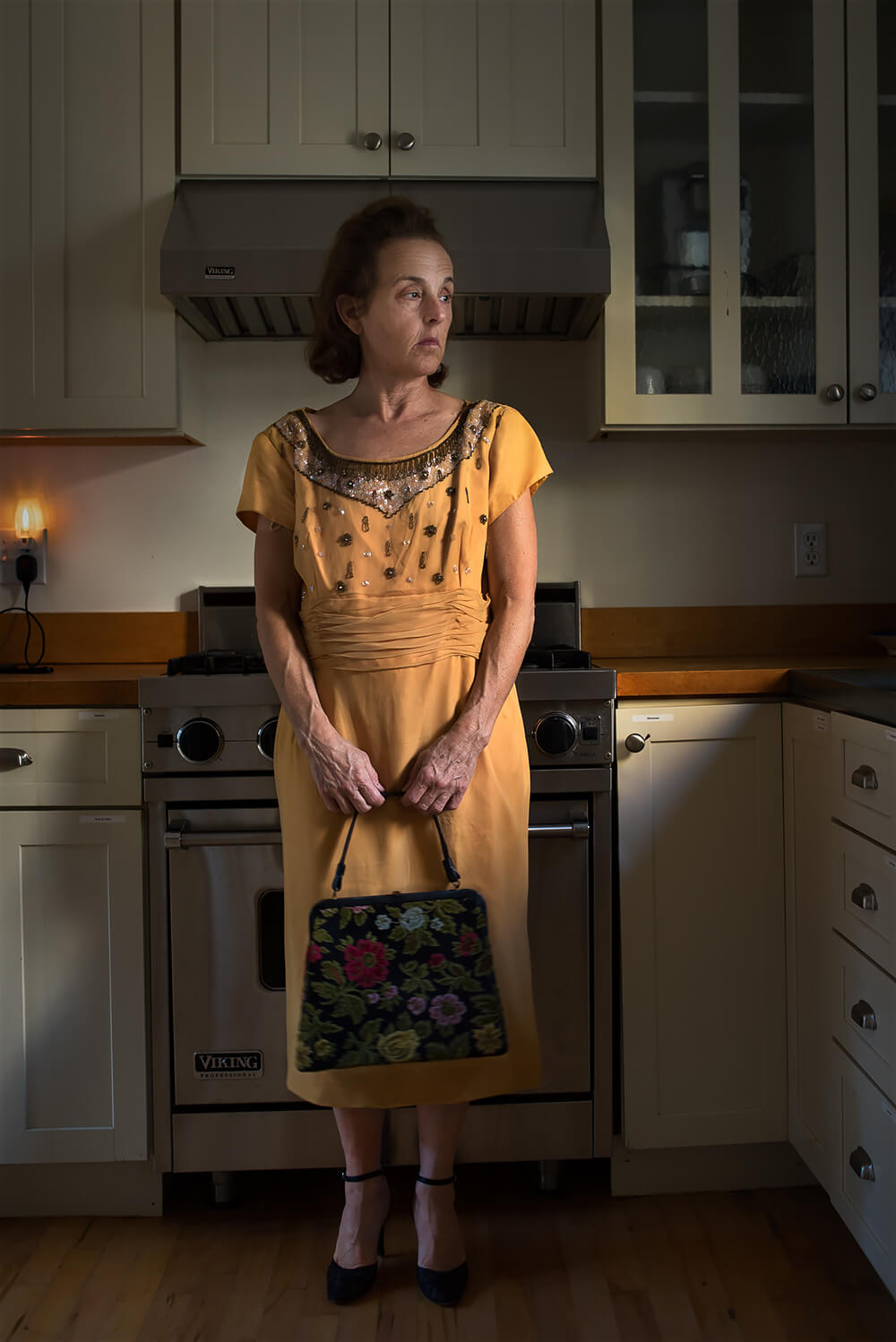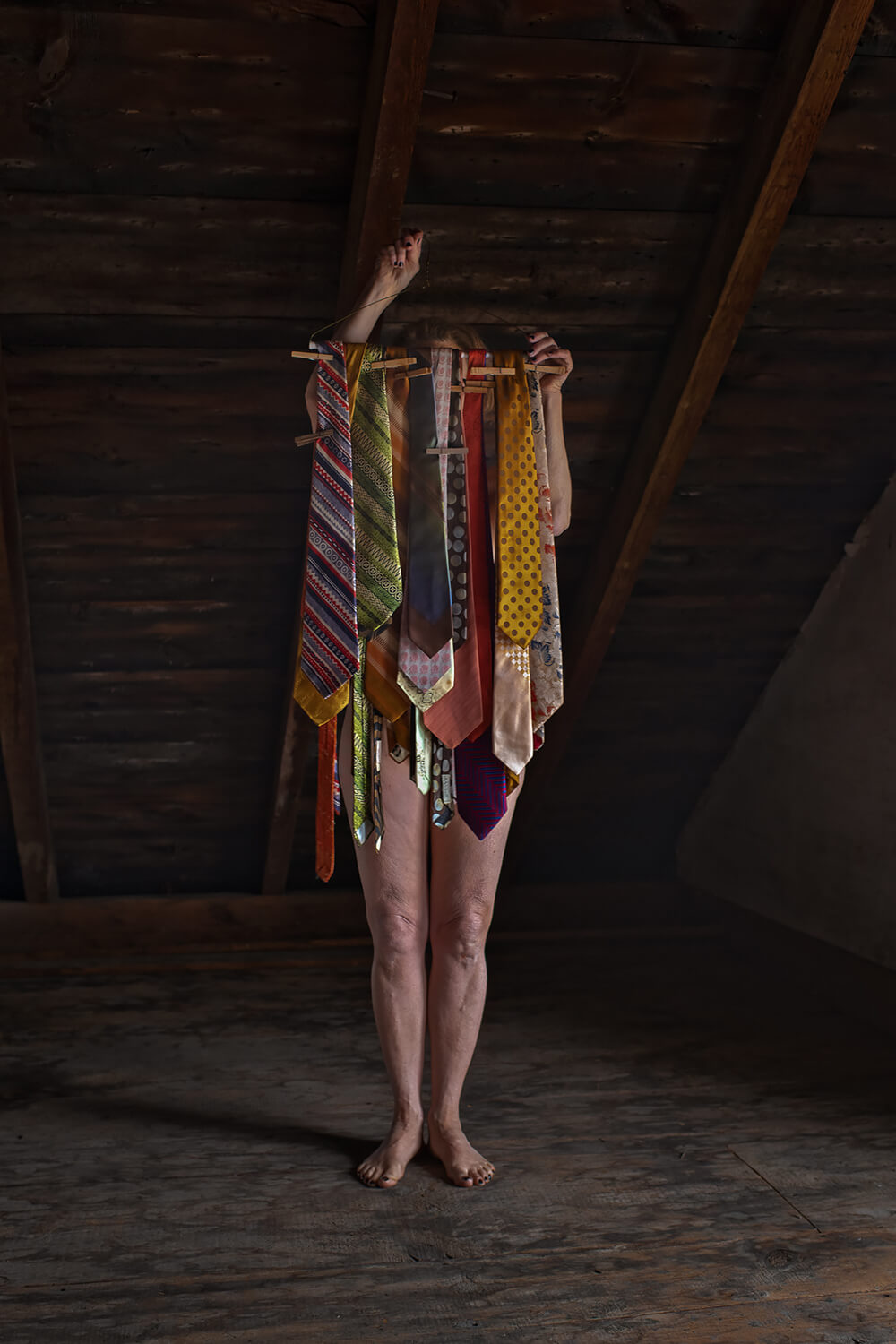 Statement by Debra Klomp Ching of Klompching Gallery
In
Conversations With Myself
, Jo Ann Chaus weaves an intricate narrative of self-reflection and exploration-a visual journey that is at once intimate, and yet laid to bare for all to see. She constructs visually rich photographs that are distinct in their deployment of props and costume, layered with a refined use of light and a highly considered framing of herself as subject. Unlike many self-portraitists-who perform for the camera to create an illusion, an escape from reality and a visual/psyhic transformation into an Other-Chaus' imagery is very much grounded in an introspective desire to delve into the real, albeit suppressed self.
This is an identity buried by adhering to societal constraints from the recent past, the residuals of which continue to inhabit the mind and soul of the artist. In her own words, she "inhabits a dream-like state of mental suspension". There is nothing supine about her though. She presents herself as a subject in a position of knowledge and power, utilizing a matter-of-factness to good effect; it is what it is. This is reflected in titles such as Green Bag, Black Bow, Waiting and Phone Call.
Her careful use of pose and gaze, conjures up more than what is in the boundaries of the photograph. Here, the presence of absence is all pervasive, with the intervention of light providing the essential nod to time and temporality. Past and present coaelesce. The combination of her visual tropes with acting-out, are utilized to outstanding effect, especially in photographs such as Shutters, Stained Glass and Party Dress; all weighted and heavy in mood. The transition of the subject from internal domestic environments to exterior locations, serves to lighten the series and points to a more light-heartedness, a barely-there amusement and jocular undercurrent of the overall narrative also emerges.
Ultimately, the artist speaks to her own generation; women born in the 1950s. There exists a vintage sensibility, but with little evidence of nostalgia. A key recurring motif, of course, is the well considered use of costume-dresses especially-distinct for being the clothing that a certain woman, of a certain age would wear, or would have worn.
Over the course of the series, autobiography diminishes to a certain extent, and the subject in the frame shifts from a representation of an unrealized 'self' to an homage to all women-the universality of the burdens of wife and mother, the self-sacrifice of personal desire for the better of others, and a suggestion of the possibility of unfulfilled potential being acknowledged. The ultimate success of Chaus' authorship lies in this narrative; she allows the viewer the possibility of supplanting Chaus with ourselves. 'We' become 'her'.
Klompching Gallery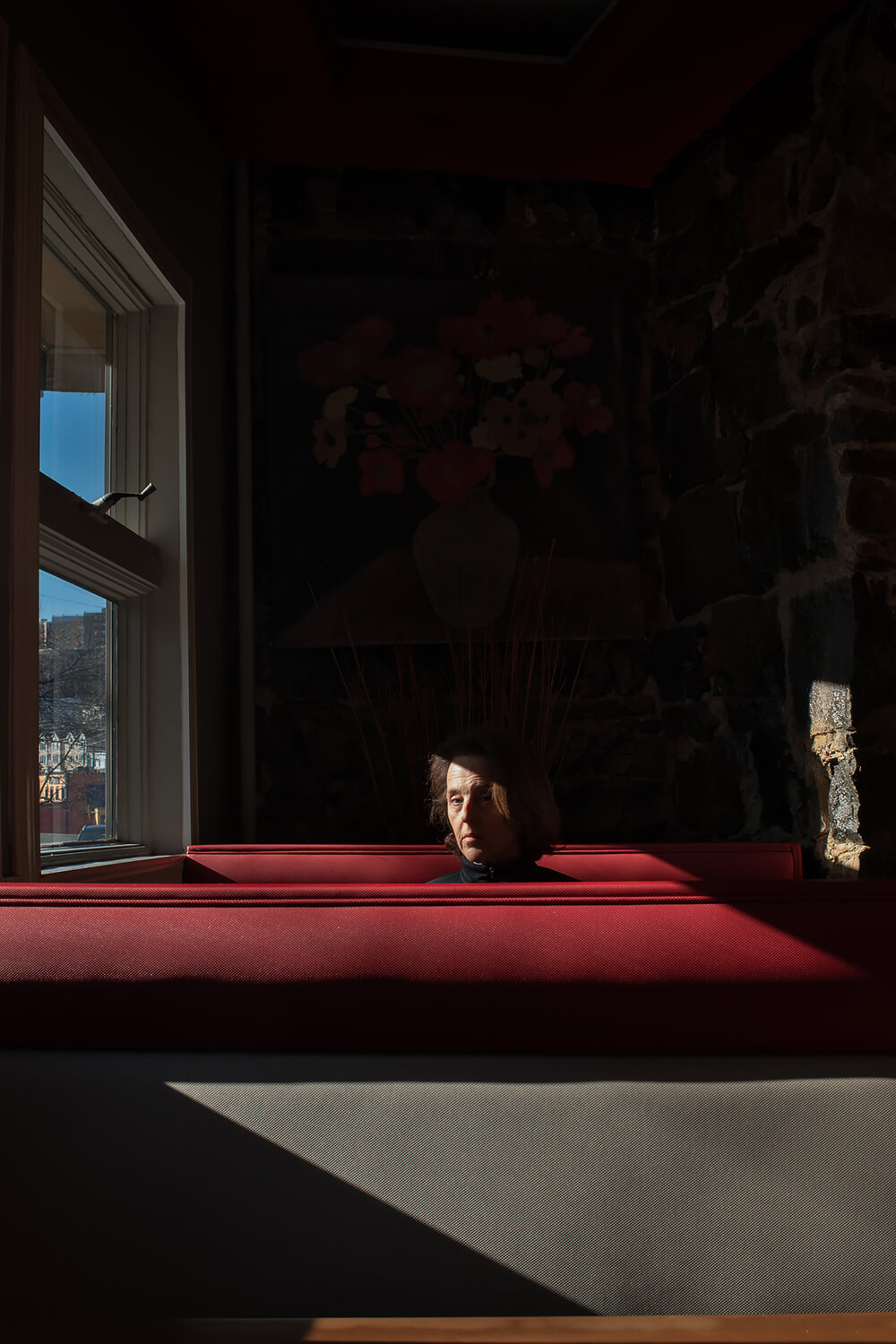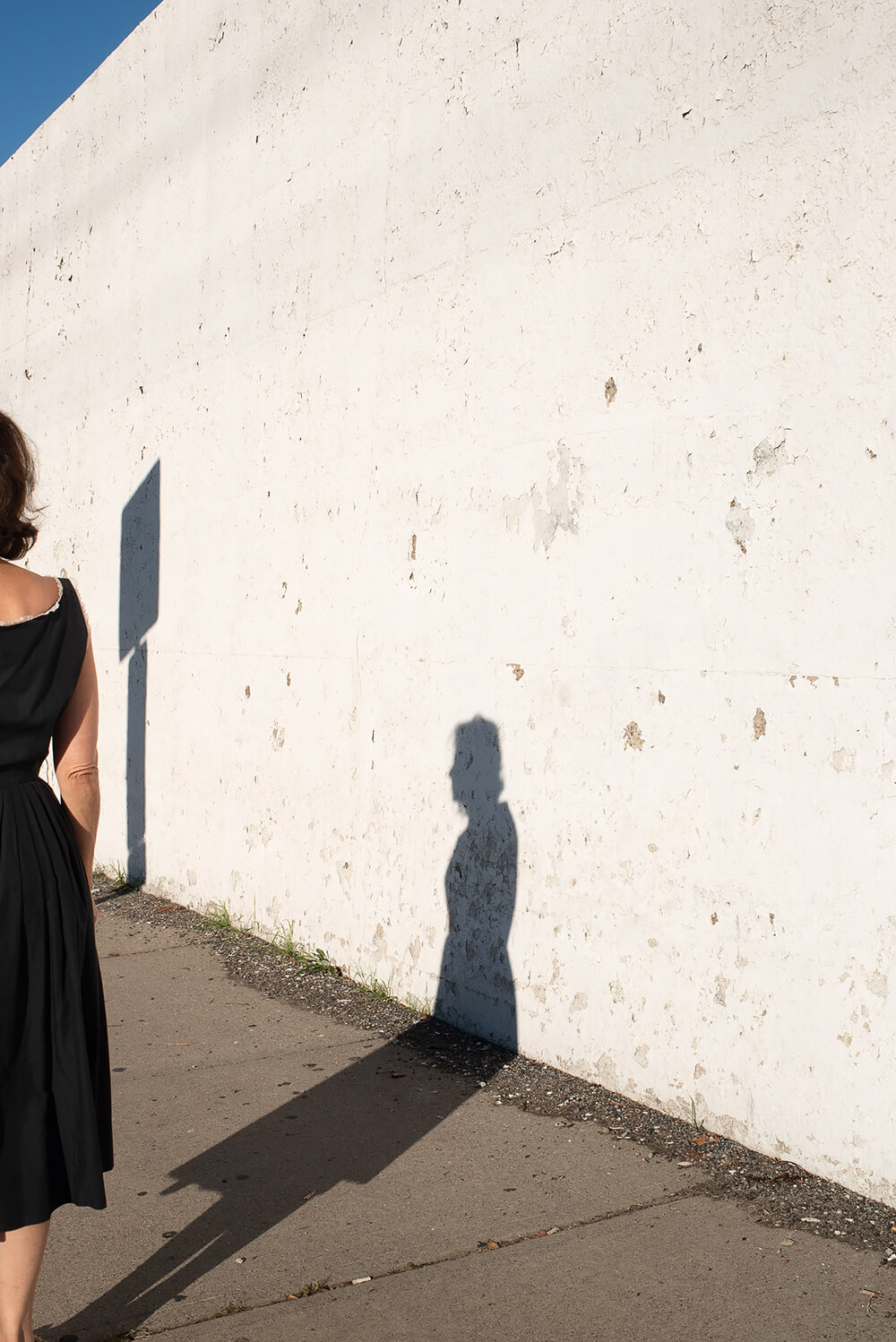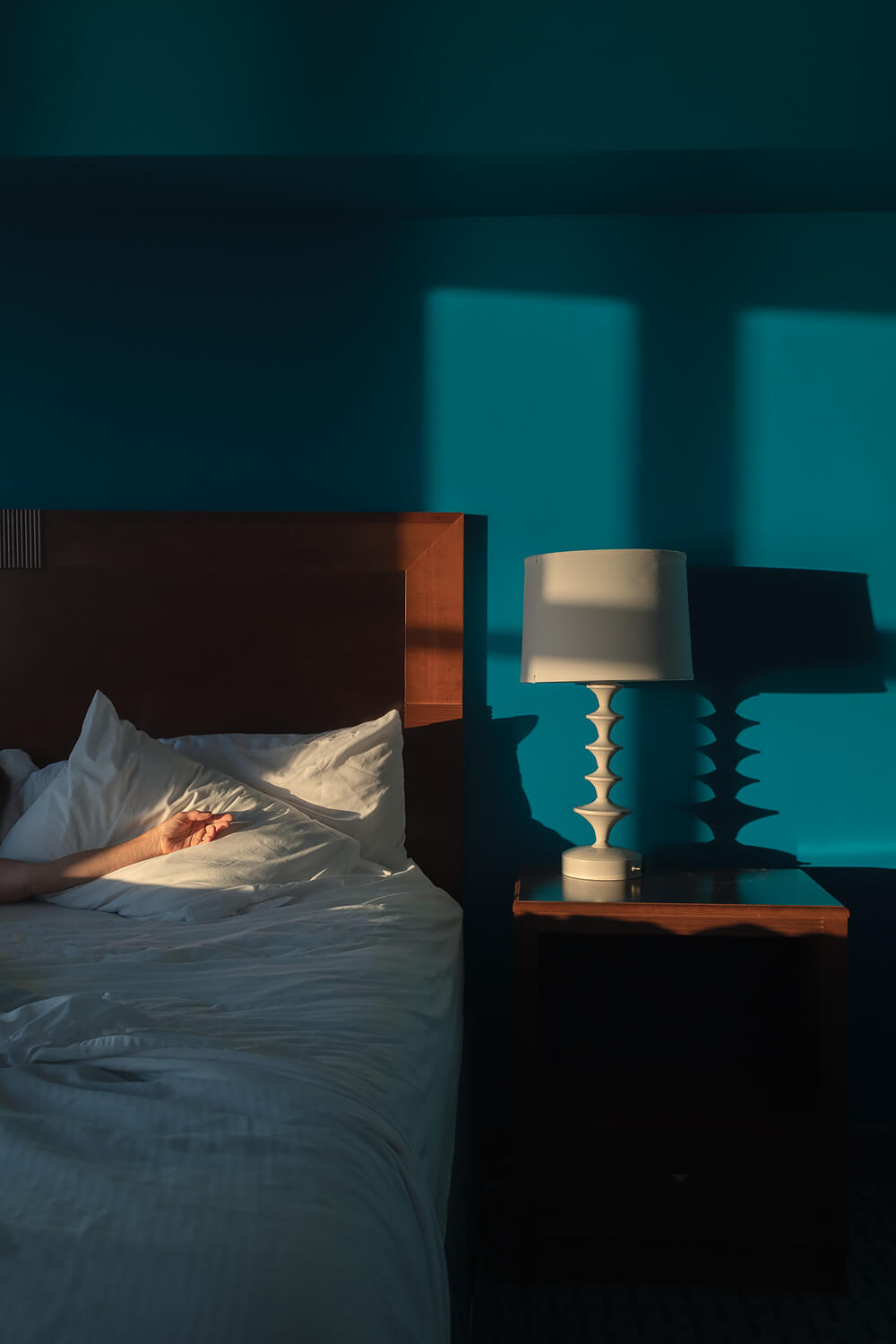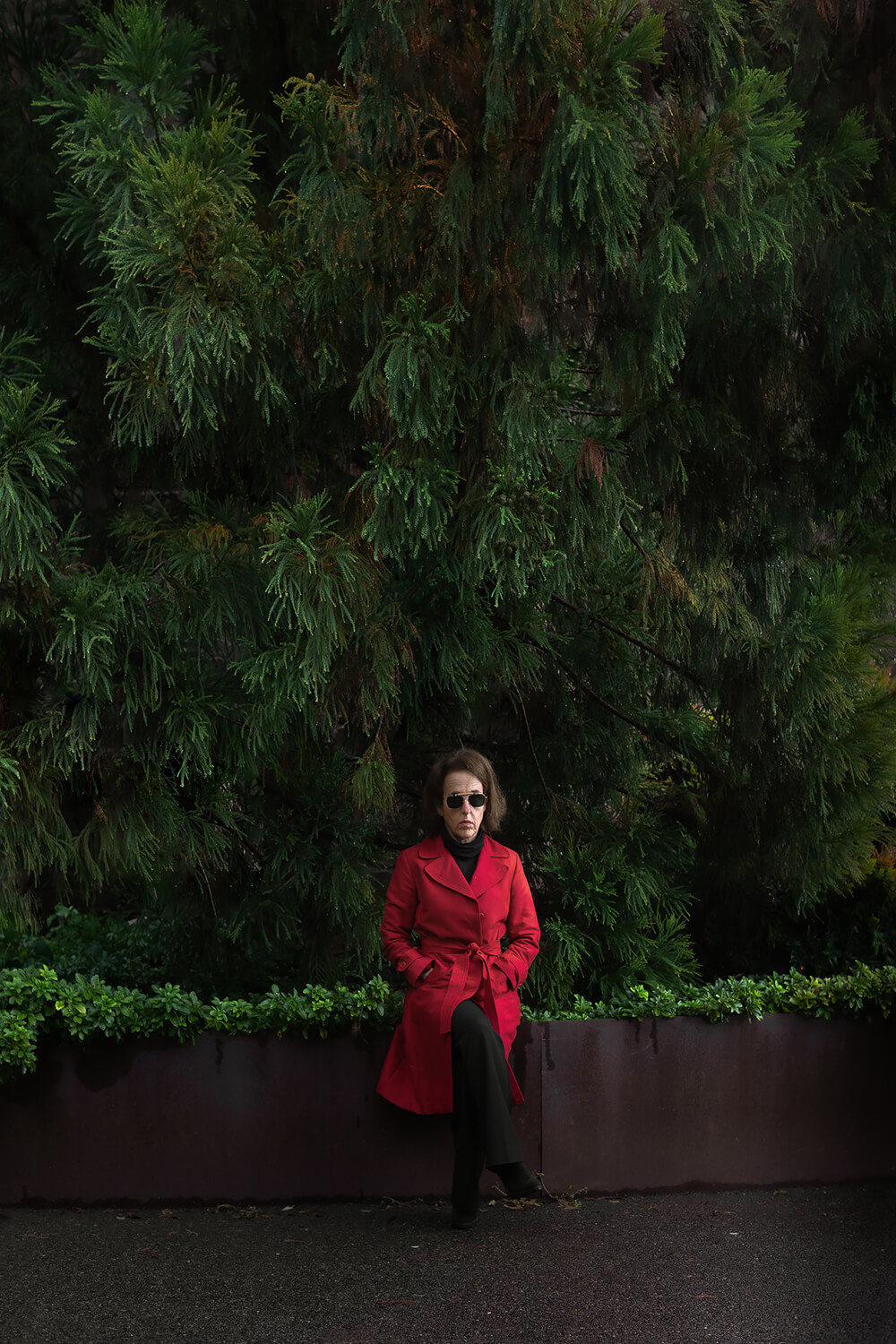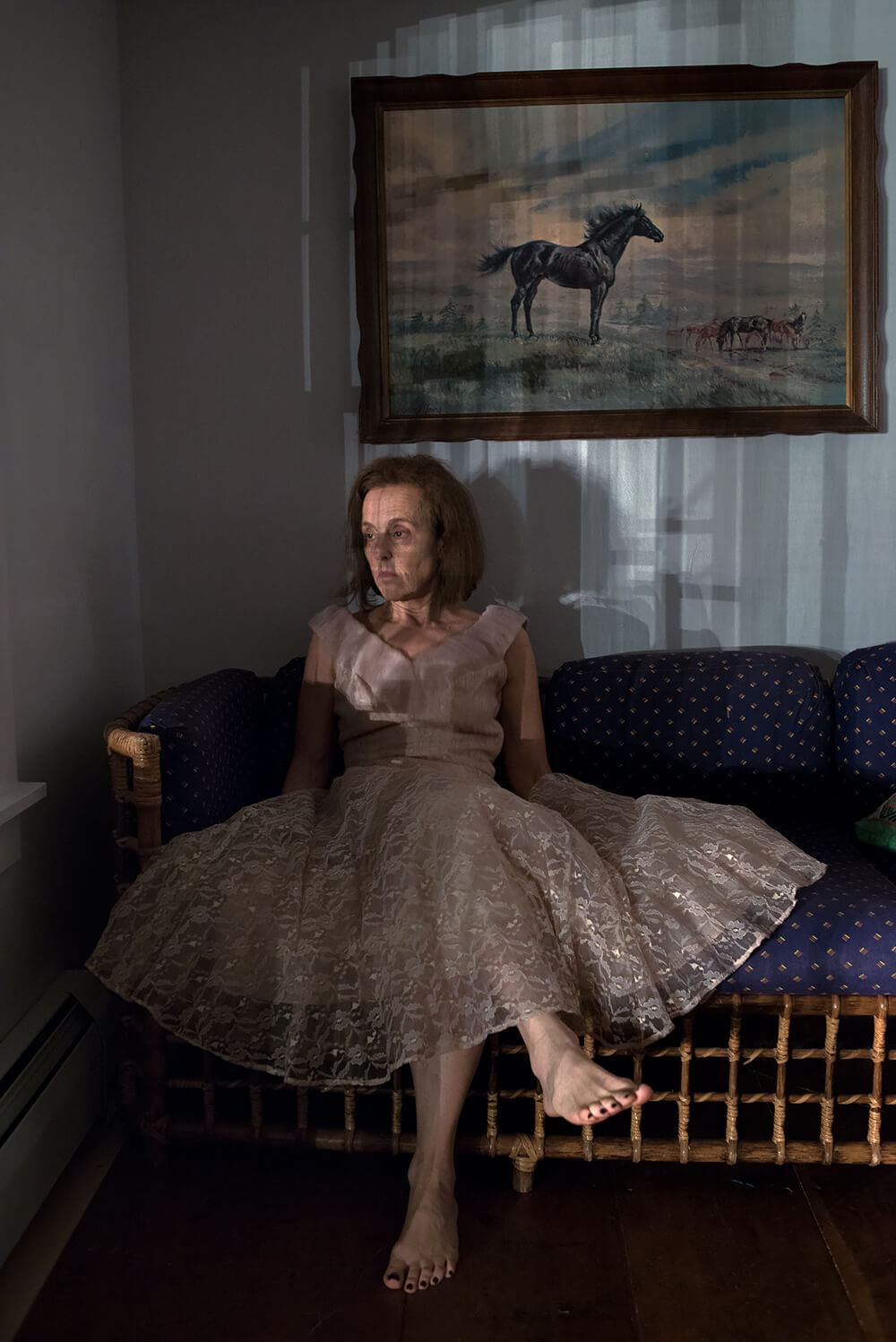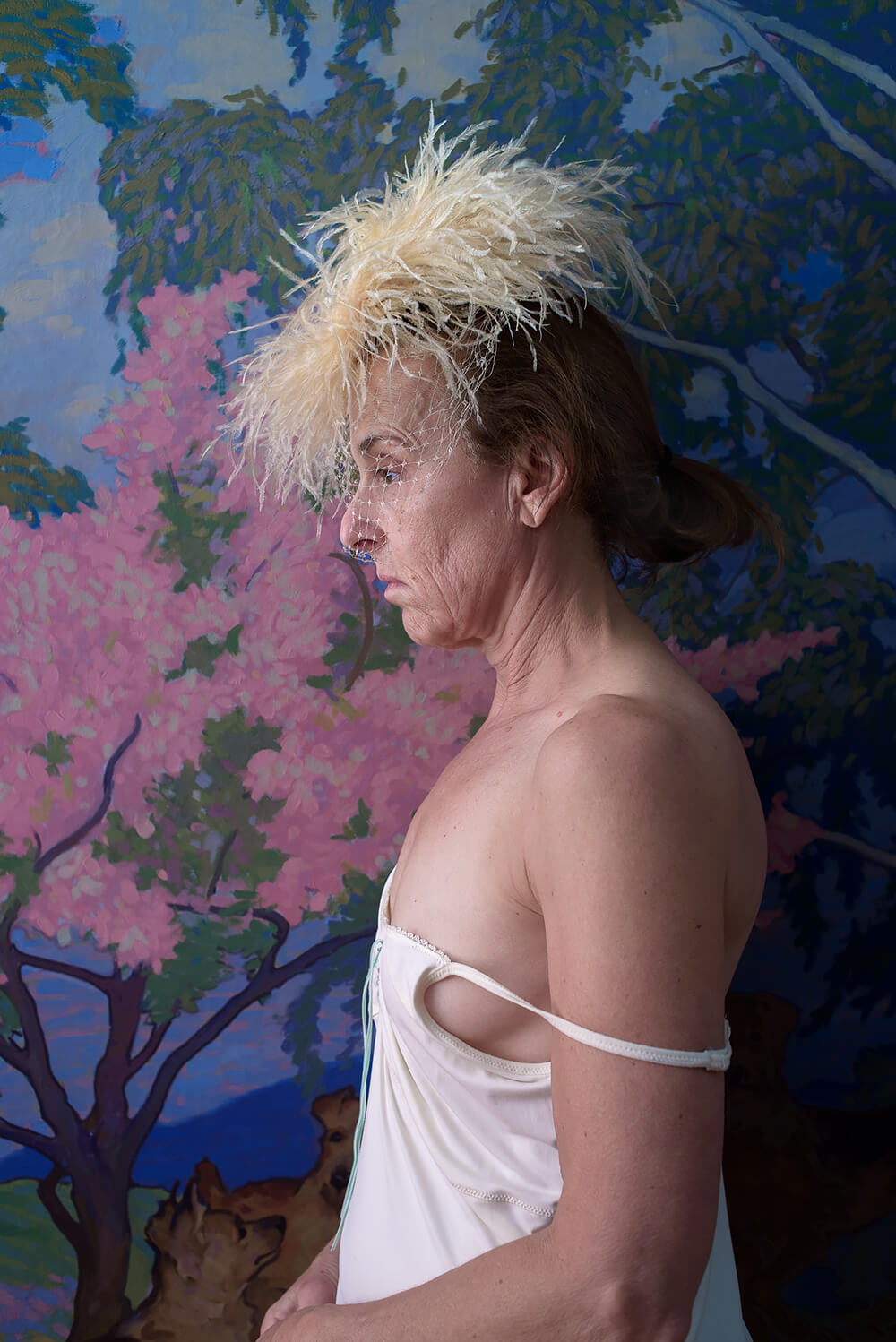 Jo Ann Chaus
Jo Ann holds two certificates from the International Center of Photography in New York City. In 2016 she self-published "Sweetie & Hansom", a 60-image book with original text exploring family, relationships and loss. Her work has been exhibited nationally and internationally. She holds special recognitions and awards: Critical Mass Top 200, 2019 and 2020.
Jo Ann Chaus' Website
Jo Ann Chaus on Instagram