The Black and White Minimalism magazine announced the winners of the Black and White Minimalist Photography Prize 2020. In this first edition of the Prize, despite the restrictions on the subject that only minimalist black and white photographs were accepted, 1470 photographs were submitted to the competition, and finally the judges of this edition, including Noell Oszvald, Olivier Robert and Milad Safabakhsh, introduced Tim Nevell as the first place and also the winner of the thousand dollar prize of this competition with a photo titled Alone. The second and third persons are Pierre Pellegrini and Hector Izquierdo Seliva respectively.
Apart from the top three, the Best 50 black and white minimalist photographers were also introduced in this competition. According to Milad Safabakhsh, the founder of this award, these photographers can be called considered as the best contemporary black and white minimalist photographers on the planet. The winners will also be featured in the annual book and exhibition of top works.
1st Place Winner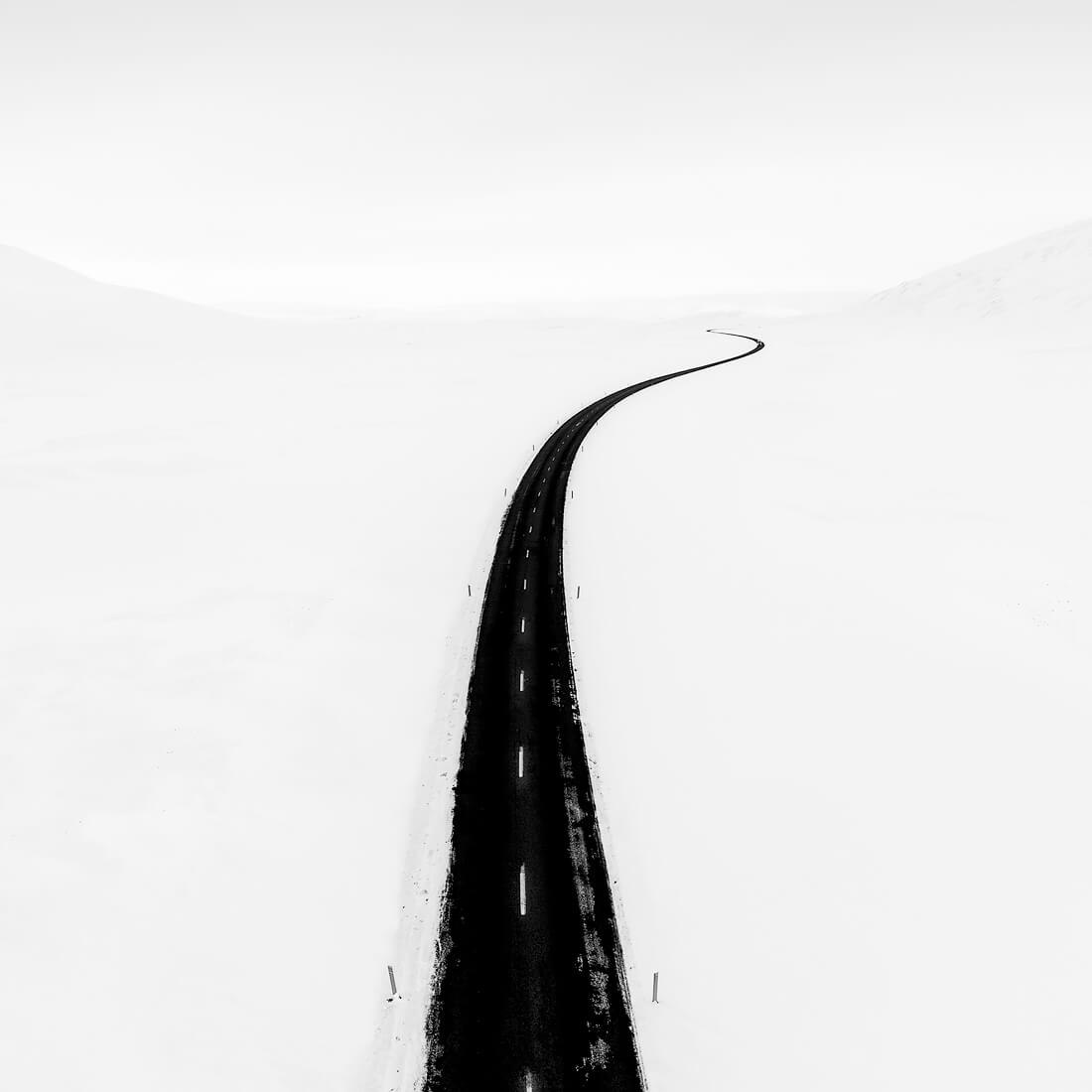 This image was shot with my Mavic2 Pro drone on a winter trip to Iceland, we were travelling to Myvatn in the North of the island and this was a scene about 50 miles from the village, I loved the desolate volcanic landscape covered in snow and the distant endless horizon perspective.
Tim Nevell
2nd Place Winner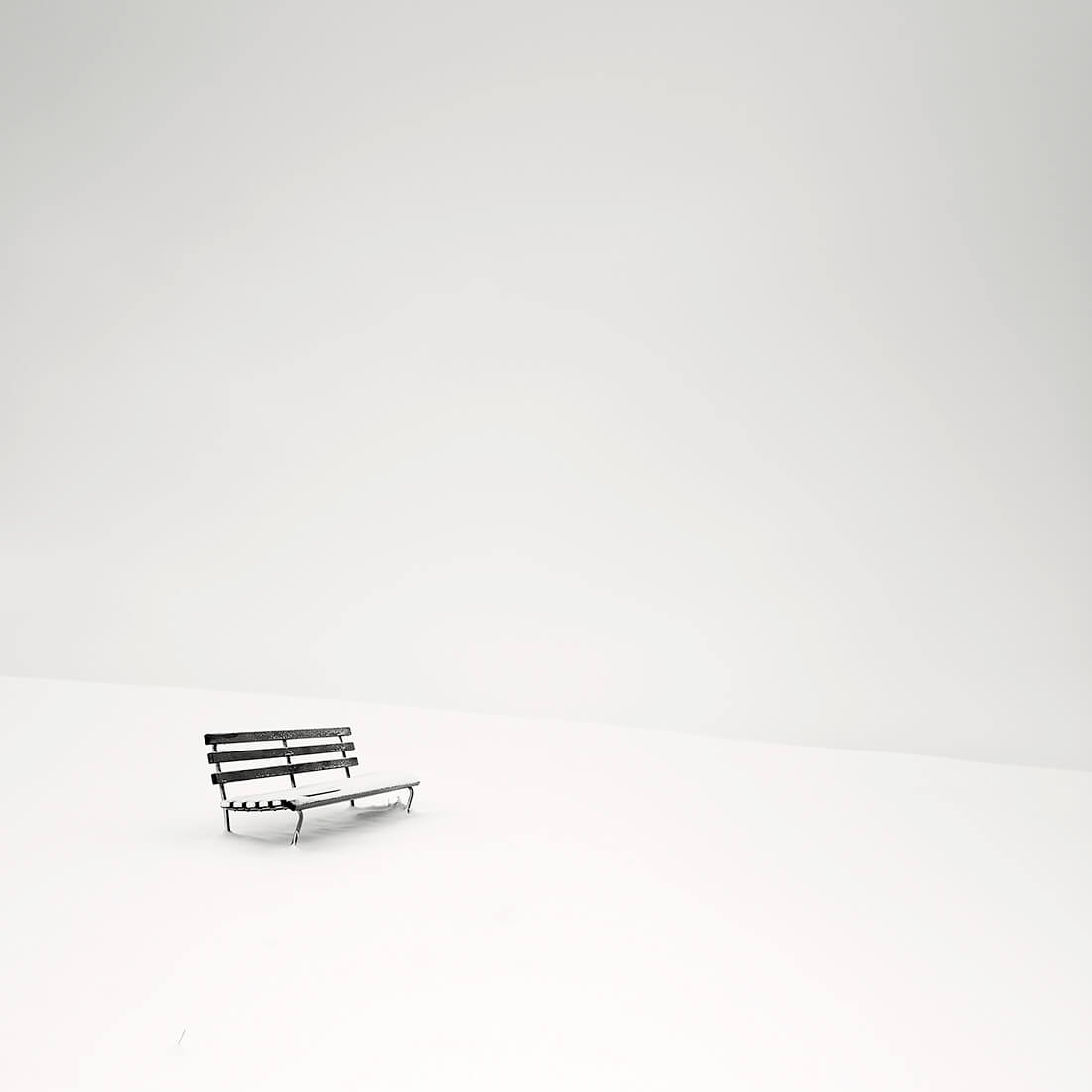 Sit down, Free thoughts © Pierre Pellegrini
Sit down, free thoughts. Sit on a bench, surrounded by nature. Free your mind and thoughts. Life.
Pierre Pellegrini
3rd Place Winner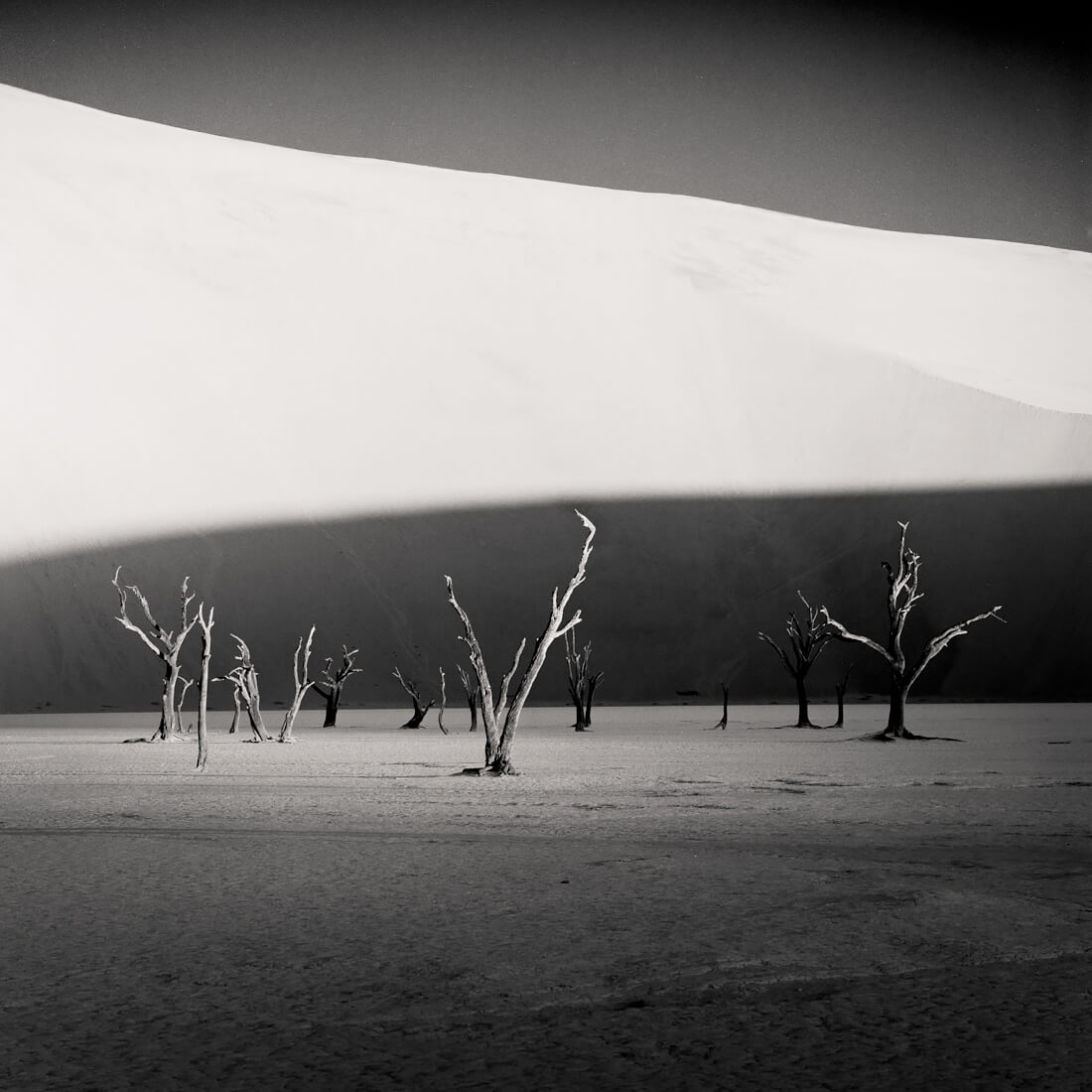 Sossusvlei Trees ©Hector Izquierdo Seliva
Sossusvlei Trees taken in Namibia
Hector Izquierdo Seliva