A special limited edition of only 100 signed and numbered copies.
Large format, 420mm x 300mm, 37 colour plates, 48 pages, wiro bound in a presentation box lined and bound in charcoal Wibalin.
Since the start of the Covid-19 Pandemic, Dougie Wallace has been out photographing on the streets of London, capturing the changing moods of the city and its population.
Recognised as one of the UK's leading photographers Dougie Wallace has successfully published five previous books. He has been the subject of a 30 minute BBC documentary as part of the series What Do Artists Do All Day and has exhibited widely in Europe, the United States and India.
The initial launch price of this special edition is £65 but will increase to £80.00 in March 2021.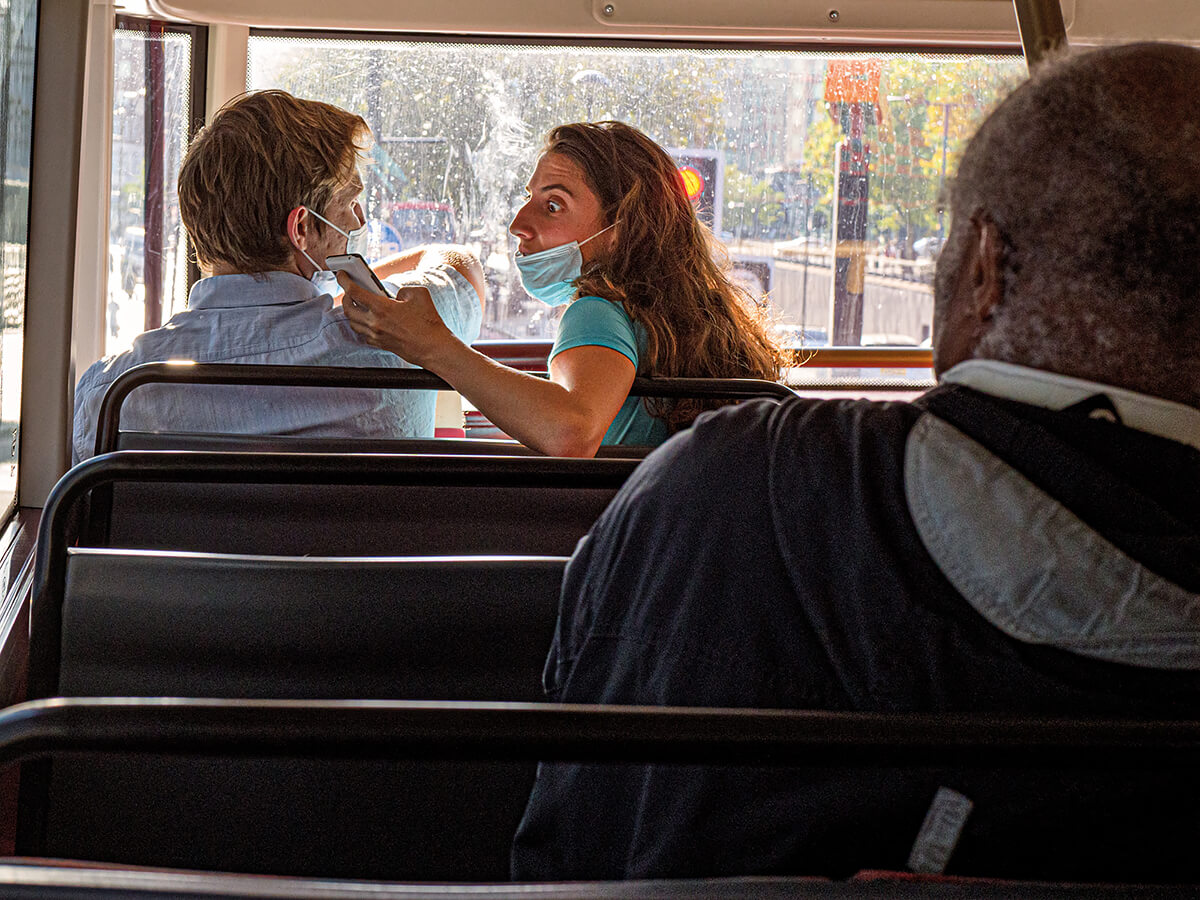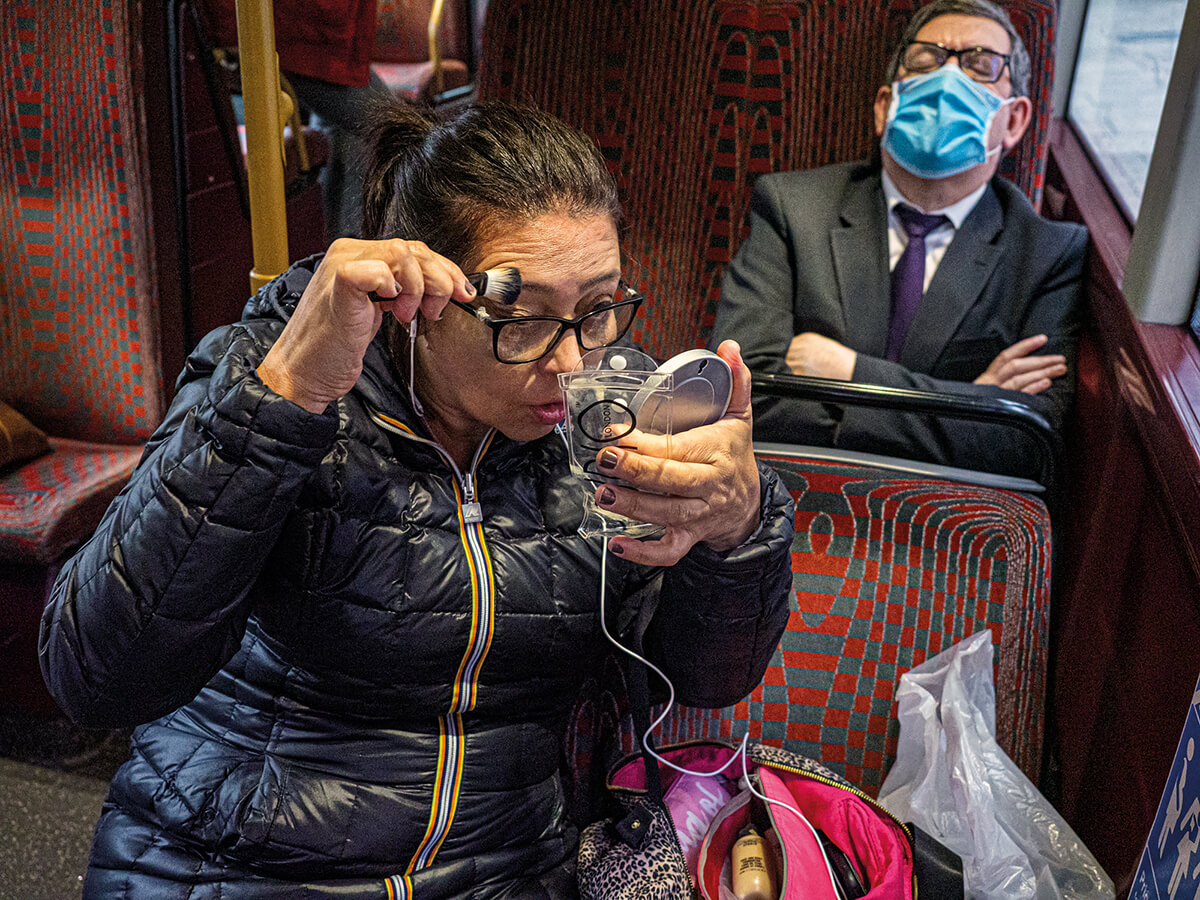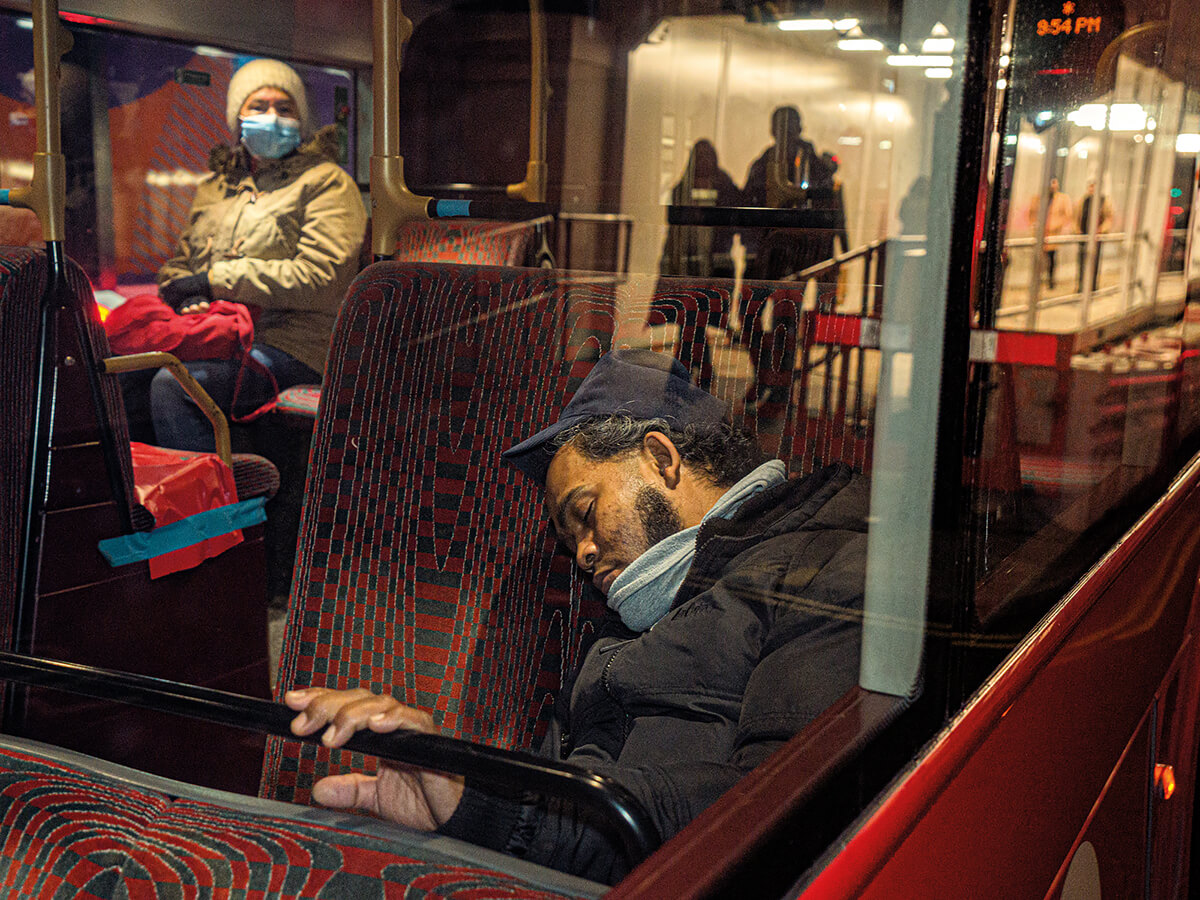 Buy the Book
Dougie Wallace
London-based Scottish photographer Dougie Wallace is internationally recognised for his long-term social documentary projects and a distinct direct style of expressive street photography. His work is informed by societies' trends and incongruities. He translates what he sees through the lens into wit, criticism and humorous vignettes to convey a distinct point of view. He attributes his unique vision to his Glasgow up-bring, which has shaped his what is often described as his 'visually exaggerated' and 'hard-edged' style. This is combined with two decades of living in and around London's fashionable Shoreditch, witnessing this neighbourhood's transformation from cultural wasteland to cool Mecca, which has helped him develop an eye for the tragi-comic, messy side of uninhibited human behaviour.
Dougie has won prestigious awards, including the inaugural Magnum Photography Awards and exhibited as a solo artist or in joint exhibits in world-renowned institutions, such as the Royal Academic of Arts summer show. He is a regular guest at photographic festivals. His work has been featured in numerous photography books and, on numerous occasions, in all the leading professional photography magazines and publications. His work has also been featured in assignments and publications for leading consumer magazines and newspapers, including, The Sunday Times Magazine, D Repubblica, The Economist, Le Monde, The New Yorker, Stern, The Guardian, NYTimes, The Independent, International New York Times, Observer, GQ, Dazed, Hunger, Vice, BBC, CNN, Itsnicethat, Marie Claire, Die Zeit, Süddeutsche Zeitung, El País, Der Spiegel, Macleans, NZZ, Die Tageszeitung, Neon, dS Magazine - De Standaard.
To coincide with BBC Season of Photography (2017), BBC4 broadcast a 30-minute TV programme about Dougie, as part of the What Artists Do All Day series, providing insights into the lives of outstanding artists. More recently (2019), Dougie was commissioned by Sky Art 50 to create a film, which explored what it means to be British in the light of the EU referendum showcased at The BALTIC Centre for Contemporary Art and the Barbican and broadcast on Sky Arts channel.
Dougie Wallace's Website
Dougie Wallace on Instagram