The Association of International Photography Art Dealers (AIPAD) has announced a collaboration with Sotheby's. A new online auction,
Four Decades: In Celebration of AIPAD
, will be presented by Sotheby's from December 15 through 21, 2020. The unprecedented alliance will highlight work from 50 of the world's leading fine art photography galleries and will feature a wide range of museum quality work including contemporary, modern, and 19th-century photographs. The auction will be accompanied by an online catalogue.
Four Decades: In Celebration of AIPAD
will feature photographs by established masters of the medium, including William Henry Fox Talbot, Edward Weston, Dorothea Lange, and Sigmar Polke, as well as works by artists making their debut at auction, such as Ervin Johnson, Adam Katseff, and Alejandro Chaskielberg.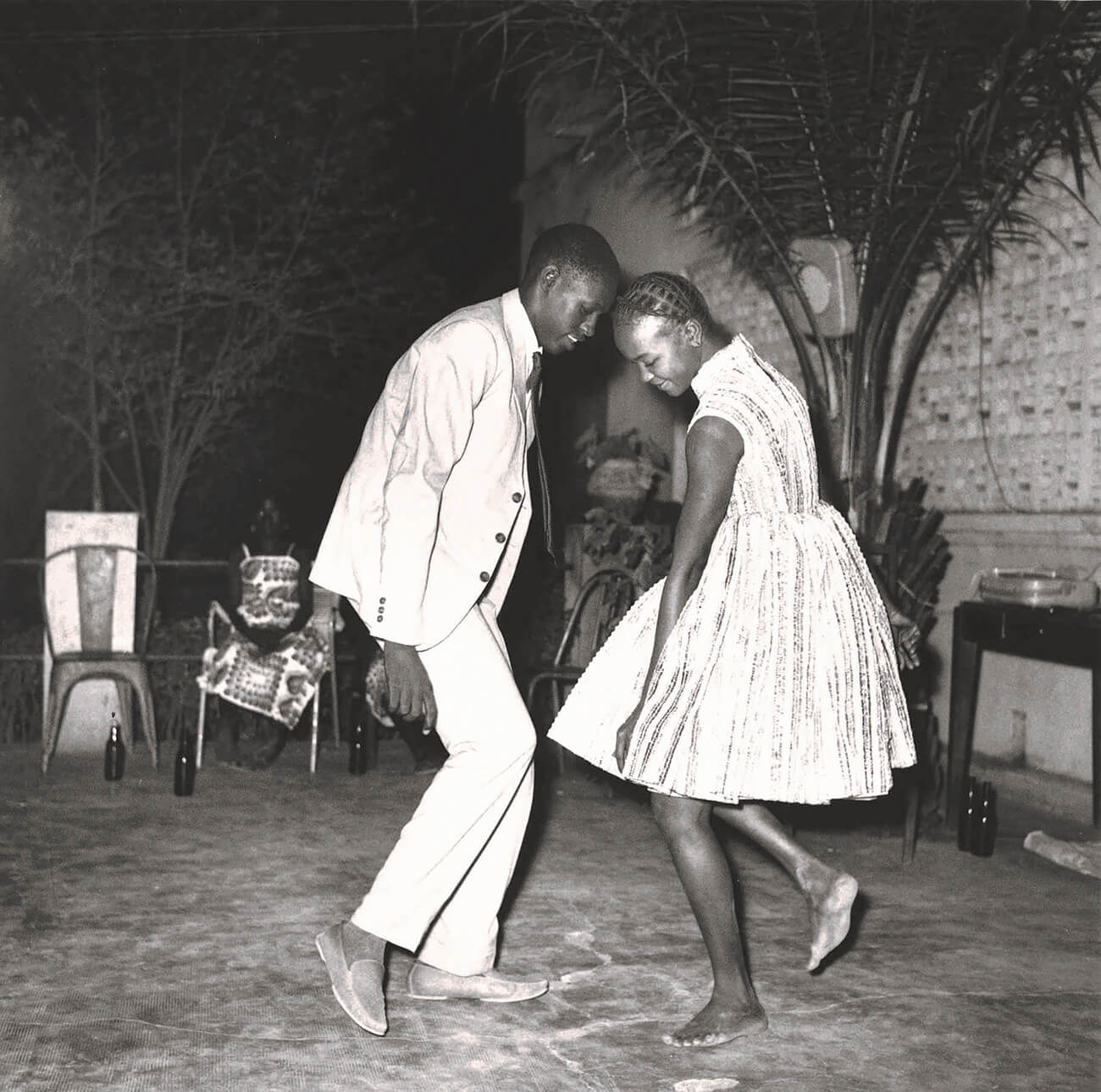 Nuit de Noel, 1963, Estimate $10,000-15,000 © Malick Sidibe Courtesy of Gallery FIFTY ONE, Antwerp
We are honored to work with Sotheby's in offering an extraordinary and diverse selection of photographs from AIPAD member galleries, said Richard Moore, President of AIPAD. As this challenging year-without an annual New York photography fair-draws to an end, AIPAD members are energized to collectively re-engage with international collectors, curators and the public through this auction. AIPAD's high standards of scholarship, expertise, and connoisseurship in the photography market uniquely qualifies AIPAD members to deliver an outstanding selection of photographs for experienced and novice collectors alike.
Emily Bierman, Head of
Sotheby's
Photographs, New York, said: We are proud to partner with AIPAD to present this collaborative sale that features works specially curated from 50 exceptional international galleries-with each selection a reflection of what makes each gallery unique. For more than 40 years, Sotheby's and AIPAD have continually set the standard by which the most important photographs have been bought and sold, and are the premier destinations for collectors. Without a dedicated photography fair in New York this year, it is exciting to showcase our own version of an art fair, and provide a new platform to our peers with this online sales initiative.
Sotheby's and AIPAD will present a roundtable discussion with leaders in the photography world. A date and time will be announced shortly.
The sale will support AIPAD's educational mission through public programming, including the AIPAD Talks program, which is preparing a series of online lectures and talks with leading scholars, curators, and gallerists for next year.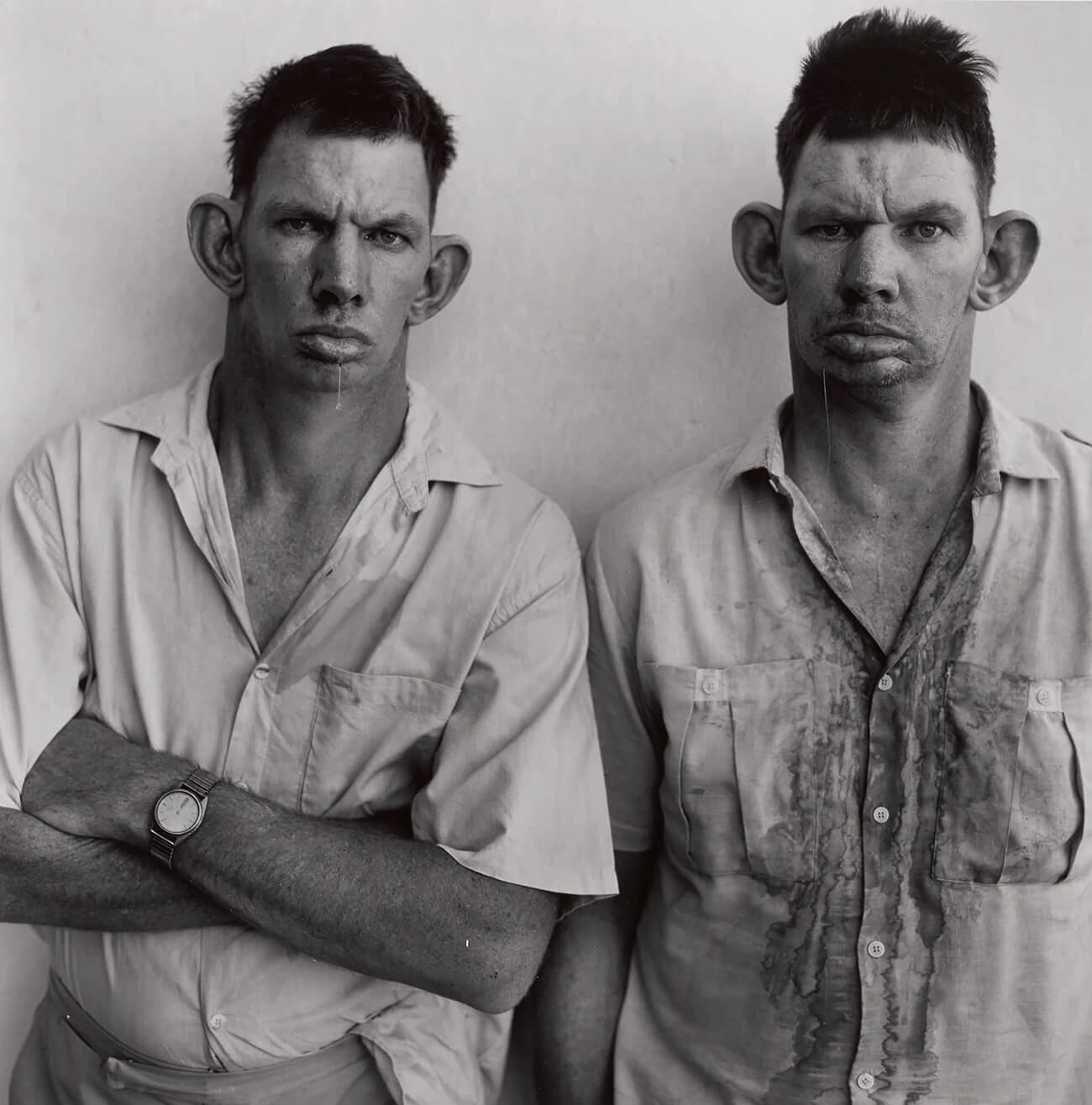 Dresie and Casie, Twins, Western Transvaal, South Africa, 1993, printed in 2000, Estimate $10,000-15,000 © Roger Ballen Courtesy of Etherton Gallery, Tucson, AZ
PARTICIPATING AIPAD GALLERIES
AIPAD galleries participating include: Alan Klotz Gallery, Arnika Dawkins Gallery, ATLAS Gallery, Barry Singer Gallery, Charles Isaacs Photographs Inc., Daniel Blau, Deborah Bell Photographs, Edwynn Houk Gallery, Etherton Gallery, Fahey/Klein Gallery, G. Gibson Gallery, Galerie Clementine de la Feronniere, Gallery 19/21, Gallery FIFTY ONE, Gary Edwards Gallery, Gitterman Gallery, Hans P. Kraus Jr. Inc., Henry Feldstein, Howard Greenberg Gallery, IBASHO, Jackson Fine Art, Joel Soroka Gallery, Keith De Lellis Gallery, L. Parker Stephenson Photographs, Laurence Miller Gallery, Lee Gallery, Lee Marks Fine Art, Michael Dawson Gallery, Michael Hoppen Gallery, Michael Shapiro Photographs, Nailya Alexander Gallery, Obscura Gallery, Paul M. Hertzmann, Inc., PDNB Gallery, Peter Fetterman Gallery, Richard Moore Photographs, Robert Klein Gallery, Robert Koch Gallery, Robert Mann Gallery, Scheinbaum & Russek Ltd., Scott Nichols Gallery, Sous Les Etoiles Gallery, Staley-Wise Gallery, Stephen Bulger Gallery, Stephen Daiter Gallery, Utopica, Vintage Works LTD, Weston Gallery, William L. Schaeffer/Photographs, and Yancey Richardson Gallery.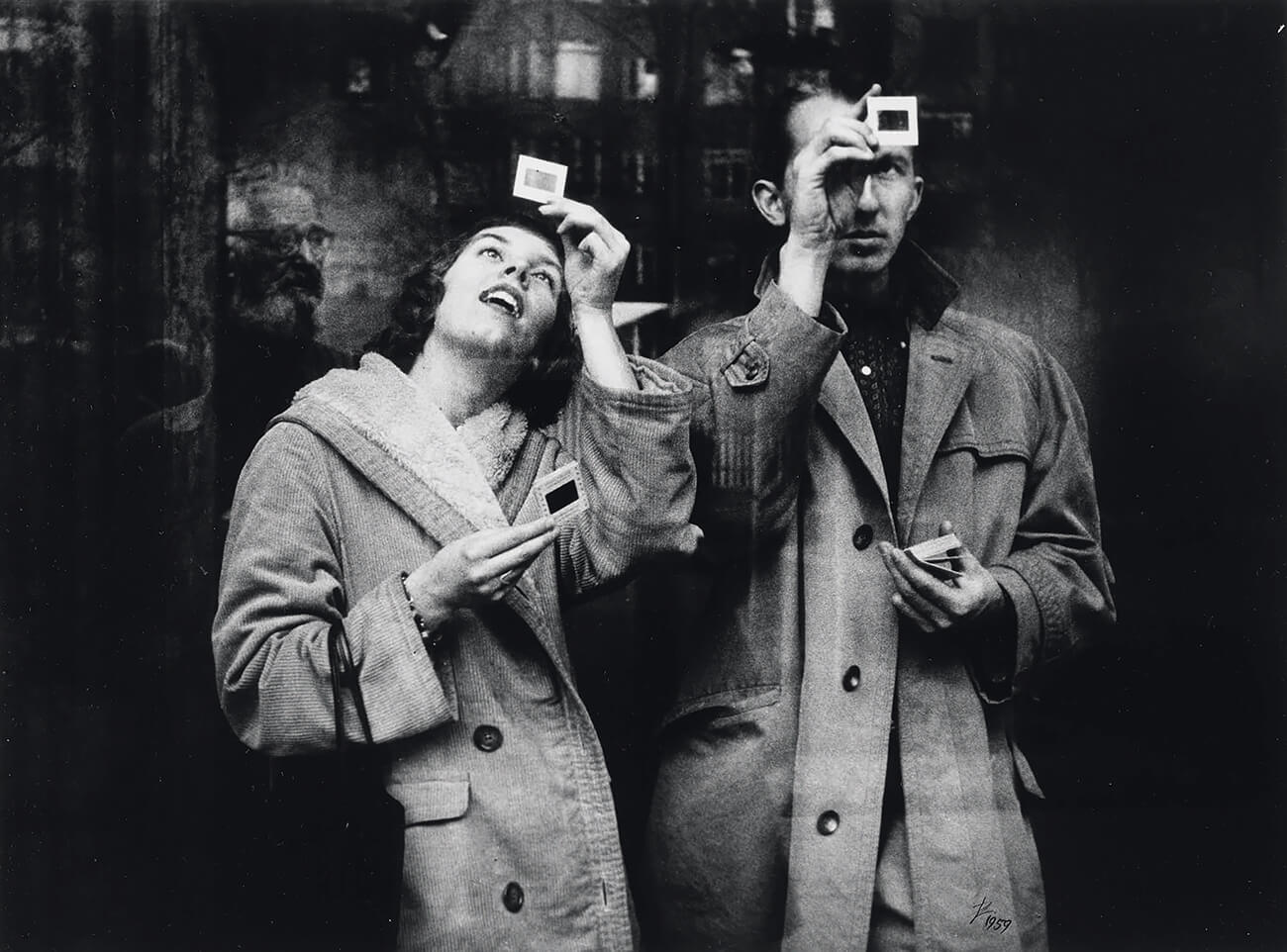 MoMA, N. Y. C. 1959, Estimate $3,000-5,000 © Lutz Dille Courtesy of Stephen Bulger Gallery, Toronto
ABOUT AIPAD
Founded in 1979, the Association of International Photography Art Dealers (AIPAD) represents more than 90 of the world's leading galleries in fine art photography. AIPAD is dedicated to creating and maintaining the highest standards of scholarship and ethical practice in the business of exhibiting, buying, and selling fine art photography. More information is available at
AIPAD.com
.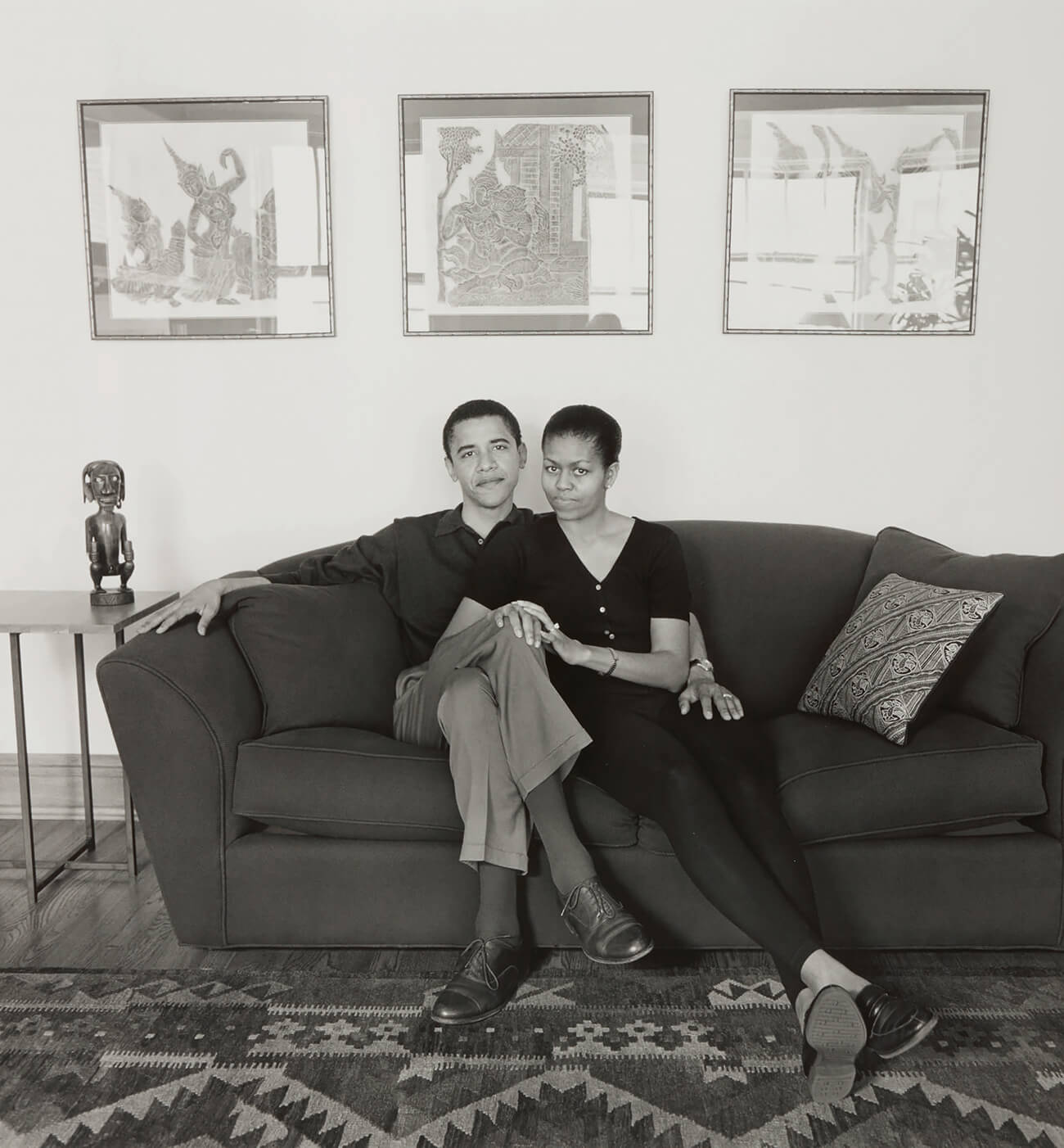 Barack and Michelle Obama 1966, Estimate $5,000-7,000 © Mariana Cook Courtesy of Lee Marks Fine Art, Shelbyville
ABOUT SOTHEBY'S
Sotheby's
has been uniting collectors with world-class works of art since 1744. Sotheby's became the first international auction house when it expanded from London to New York (1955), the first to conduct sales in Hong Kong (1973), India (1992) and France (2001), and the first international fine art auction house in China (2012). Today, Sotheby's has a global network of 80 offices in 40 countries and presents auctions in 10 different salesrooms, including New York, London, Hong Kong and Paris. Sotheby's offers collectors the resources of Sotheby's Financial Services, the world's only full-service art financing company, as well as Advisory services for collectors, museums, corporations, artists, estates and foundations. Sotheby's presents private sale opportunities in more than 70 categories, including three retail businesses: Sotheby's Wine, Sotheby's Diamonds, and Sotheby's Home, the online marketplace for interior design.
Shameless Hotel, Kuna, Idaho 2017, Estimate $1,000-2,000 © Anne Rearick Courtesy of Galerie Clémentine de la Féronnière, France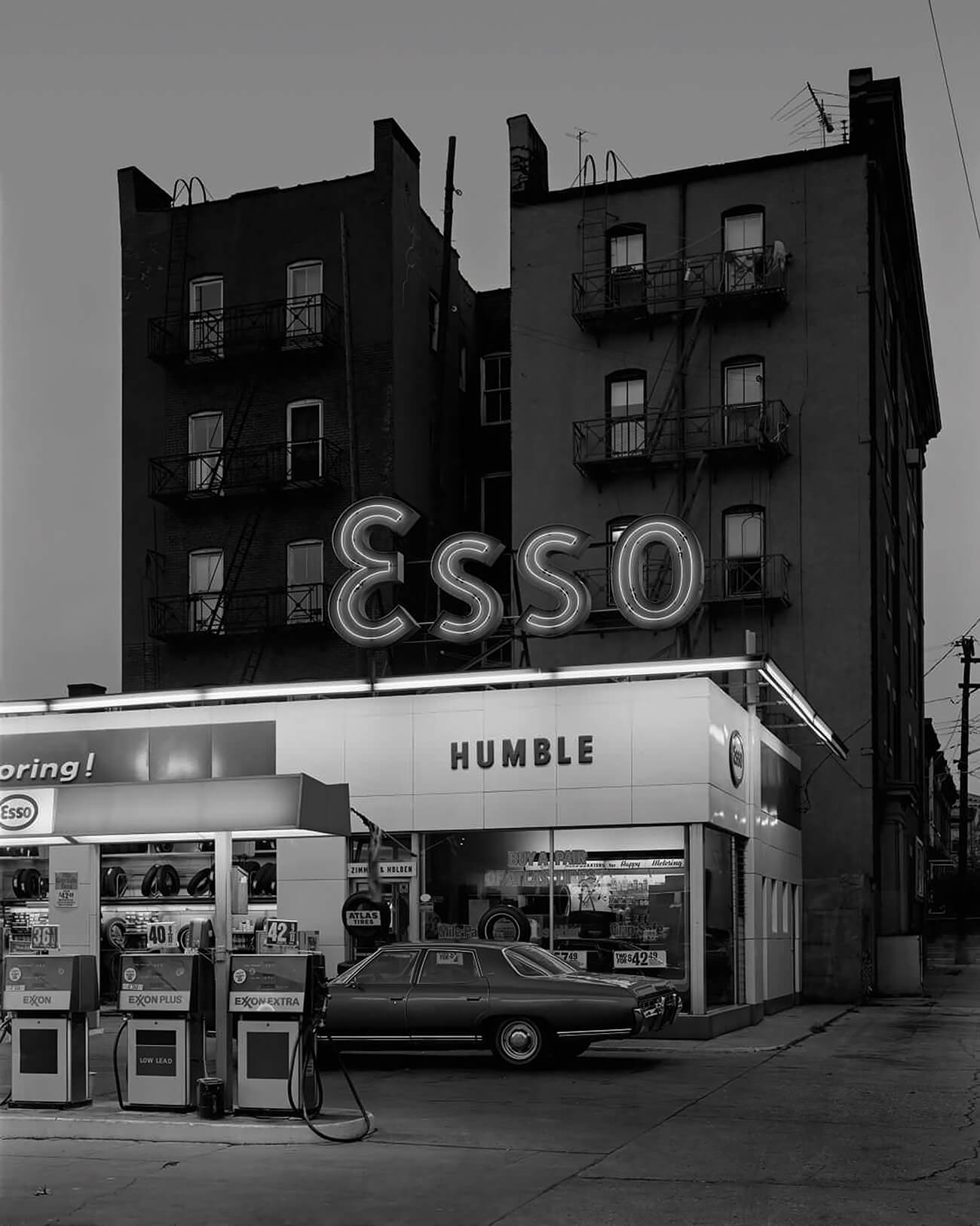 Esso Station 1972, Estimate $20,000-30,000 © George Tice Courtesy of Nailya Alexander Gallery, New York