Paramount Picures Studios, Hollywood, California: The Fair occupied two real/fake streets including fake apartments all along as well as three huge stages in which were hosted 79 exhibitors.
Paris Photo LA attracted many Art Dealers, Curators and Collectors from the USA but also from 17 other countries which allowed us to have more insight on the International Art Market and trend in Photography for 2015. But we were not alone! Over 16,000 visitors came by to see over 100 artists and if some of them where very interested by the celebrities passing by like Gwyneth Paltrow, Drew Barrymore or Jamie Lee Curtis we were more impressed by the presence of Ed Rusha or Todd Hido.
Clémentine de la Féronnière, Paris wrote:
Really great connections, especially collectors from Los Angeles and San Francisco. Paris Photo Los Angeles is the best way to connect with these people. Great fair, great audience.
Beatrice Chassepot who represented All About Photo at the fair noticed:
Ronan Guillou at Next Level Gallery
Successful bet for the gallery to came at the Fair with a solo show of a French photographer showing his American shots. They have an obvious filiation with remarkable American photographer William Eggleston.
Look below the grace of the hand that reminds drawings by French artist Jean-Auguste-Dominique Ingres. He thought that the position of the hands was the most important finishes to his drawings. They enhance or reveal the character better and more than any other attitude of the body. This is exactly the case with that young woman below.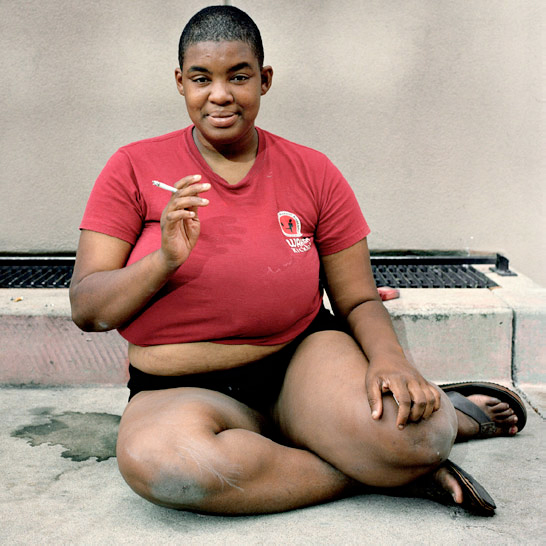 Anthony Lepore, Curator for California Unedited! the Archives of Richard J.Arnold
Amazing revival of a series of B&W glass plate photographs by Richard J. Arnold. who depict the community of San Luis Obispo. In the context of Paris Photo it looks like preliminary photos French painter Manet would have used!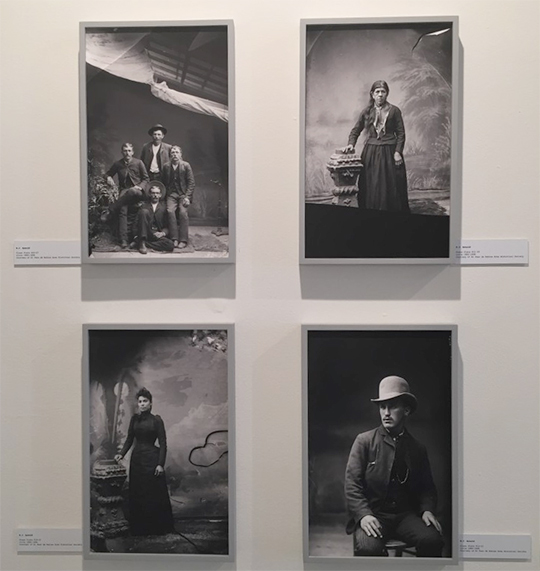 Joaquin Trujillo at De Soto Gallery, Venice, CA
Mal de Ojo' revolves around Trujillo's experience suffering scarlet fever as a child in rural Mexico and is recounted in two parts: fetishistic portrayals of the artist's own physical and psychological trauma and tabletop arrangements of Mexican folk remedies and collections of personal amulets and totems.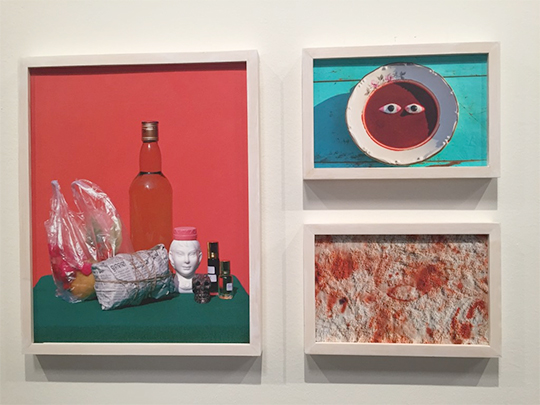 Ken Gonzales-Day at Luis Jesus de Los Angeles, LA
One strong photograph of that black woman rising her hands to implore God. In the background cops are walking to contain a riot. Ken's intention is to create a composition with real backgrounds of riots that really happened. He adds to that background one or many models who follow Ken's instructions to make the right pose.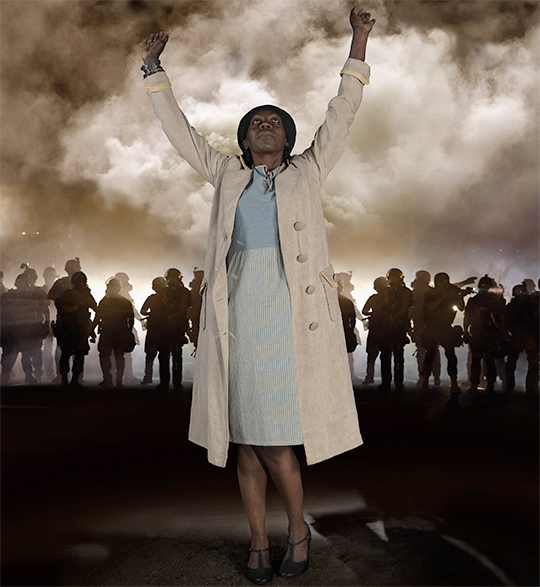 AG GALERIE, Iran
Ag Galerie is committed to promoting art that reflects the zeitgeist of contemporary Iran. Below Red Ribbon series by Mohammad Ghazali. At the top and behind each red ribbon there's a portrait of a martyr hidden.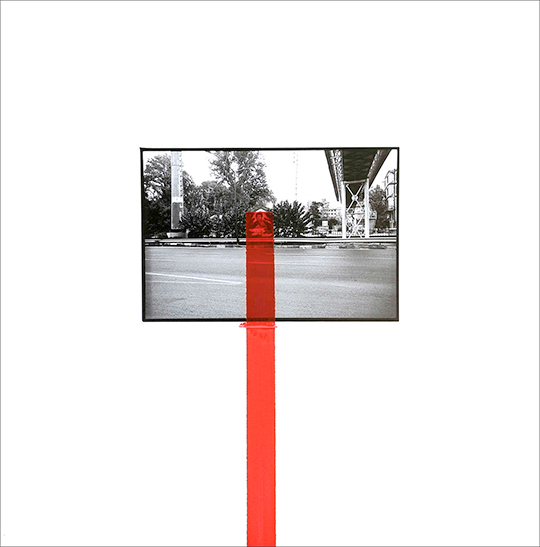 Cristina De Middel at Dillon Gallery, NY
With Afronauts Series, Spanish-born photographer Cristina De Middel documents the little known Zambian attempt to reach space in the mid 1960's. By combining her original photographs with both found and created documents and drawings, she focuses on the story telling of an unbelievable fact, while questioning the documentary value of photography.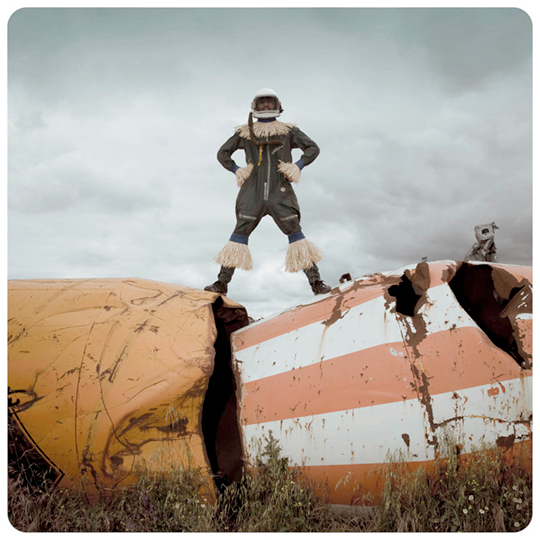 George Rousse at Sous les Etoiles gallery, NY
Rousse's artwork is a combination of installation + photograph. First he chooses an abandoned place in which a wide geometric would be painted. Then, he goes to the right angle to shoot a photo of that geometric. The result is a stunning image with the appearance of a Photoshop work when actually there is none.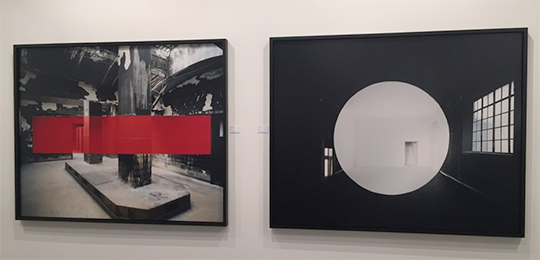 No doubt PARIS PHOTO LA, once again was a very professional and international Art Fair with strong photographs on display. Some galleries told they were excited to have new collectors from L.A. Photography indeed is the perfect medium to start as a Collector because the prices are more reasonable than with original pieces. And L.A is full of collectors to be.
However, I would put a damper on my enthusiasm. As a local, resident in Los Angeles I would have loved to see the local Art community involved in that amazing Paris Photo L.A Story. Next time?