Inspired by the Polaroid SX-70 instant photographs taken by the great Greek American artist, Lucas Samaras, the well-known photographer
Harvey Stein
, in the mid 1970's bought an SX-70 camera and for the rest of that decade used it to shoot in his signature style, intimate portraits of strangers in the street. This in addition to his major work of street photography in which he simultaneously confronts and collaborates with strangers using his two Leica M-4 film cameras.
As the Leica and the SX-70 cameras are two diametrically opposed picture making systems, Stein says he used different parts of his brain to document with these cameras public behavior at events in America during the 1970's that brought people together to perform and participate in, from the Ms. and Mr. Nude America Pagaent in Naked City, Indiana to the huge St. Patrick's Parade in Pittsburgh to the Mardi Gras in New Orleans and Muscle Beach in Santa Monica, California. In
Then and There: Mardi Gras 1979
, the 47 images investigate themes of identity, transformation, altered realities, reverie, memory, costume, past time, carnival and creativity; the richly colored, gem like photographs are shot just feet away from Stein's subjects, mostly at dusk with an all revealing flash attached to the Polaroid camera.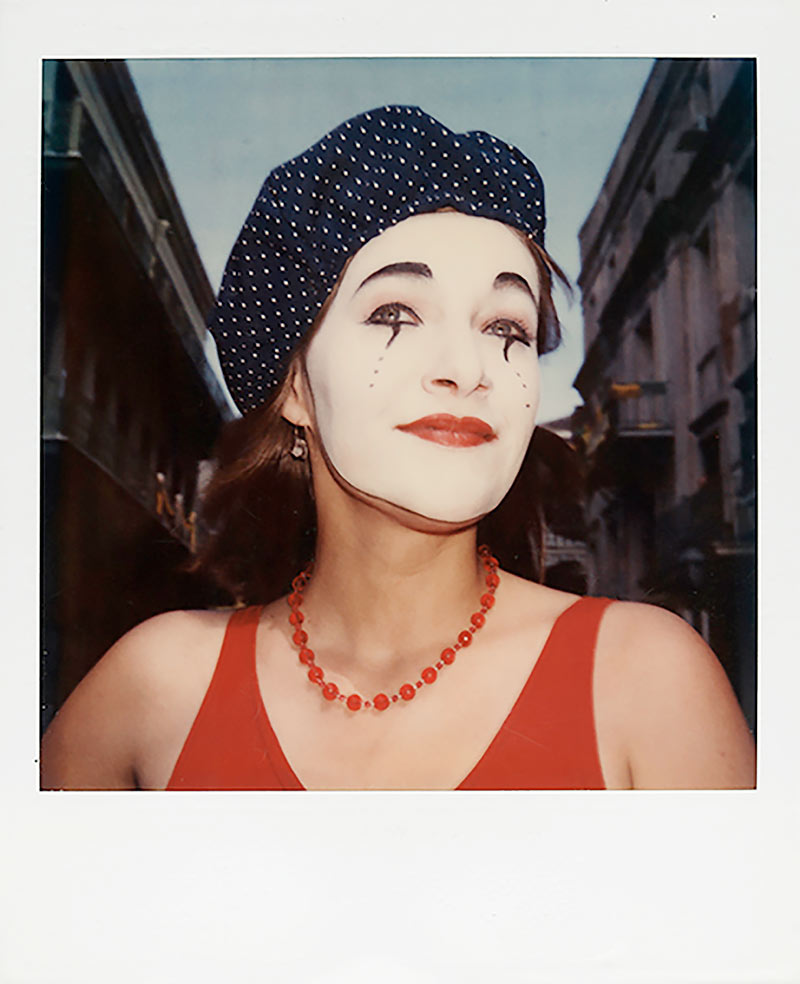 Woman in White © Harvey Stein 2020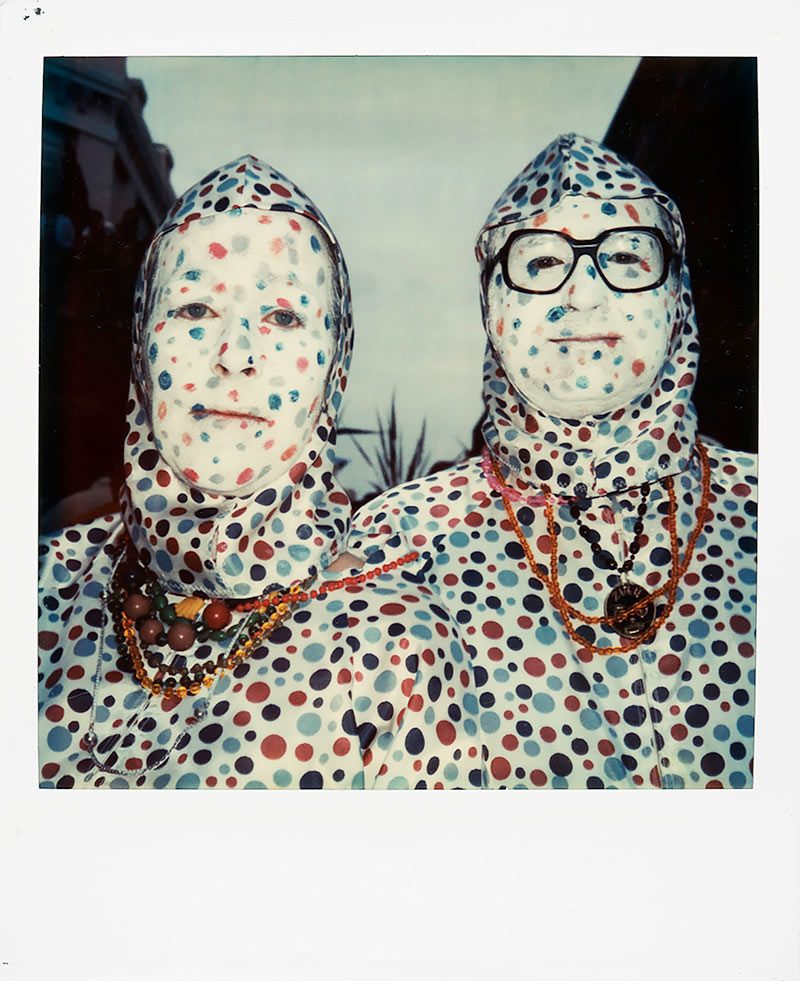 Polka Dot © Harvey Stein 2020
In
Then and There
, Stein explores a crucial aspect of public behavior at the 1979 New Orleans Mardi Gras. Shooting with the instant SX-70 Polaroid camera, the process allowed him to directly interact with his subjects who perform and share in the photographic process. The subjects creatively present themselves in diverse colorful masks, make-up, and revelry. Each portrait is a glimpse into a layered and hidden personal identity made possible by the collaborative choices that Stein made along with the individuals acting in front of the camera. The raw excitement of Mardi Gras flows through each portrait. The subject fills the entire frame of the Polaroid as if the print itself were a stage just for them. Mardi Gras allows both the individual and the photographer a moment of freedom to observe a transformation into another reality of being.
The book is hardbound, 88 pages, 8.7 x 7.2 inches, with 47 beautifully reproduced photographs, printed in Spain in a four-color printing process. It's a small gem, emanating light, color and freedom to express oneself. The book includes a penetrating four-page essay by Joanna Madloch on the nature and history of Carnival. This is a limited-edition book, only 400 have been printed. The price is $40. It is published by Zatara Press, an independent, small press photobook publishing company created by Andrew Fedynak to give voice to a variety of projects through the medium of unique artist styled photobooks. Then and There will not be available at Amazon or most book stores; it will be available at the publisher, Zatara Press or, if you would like a signed and personally inscribed book, or have questions, please contact Harvey Stein at hsteinfoto@aol.com.
Witch with Blue Eyes © Harvey Stein 2020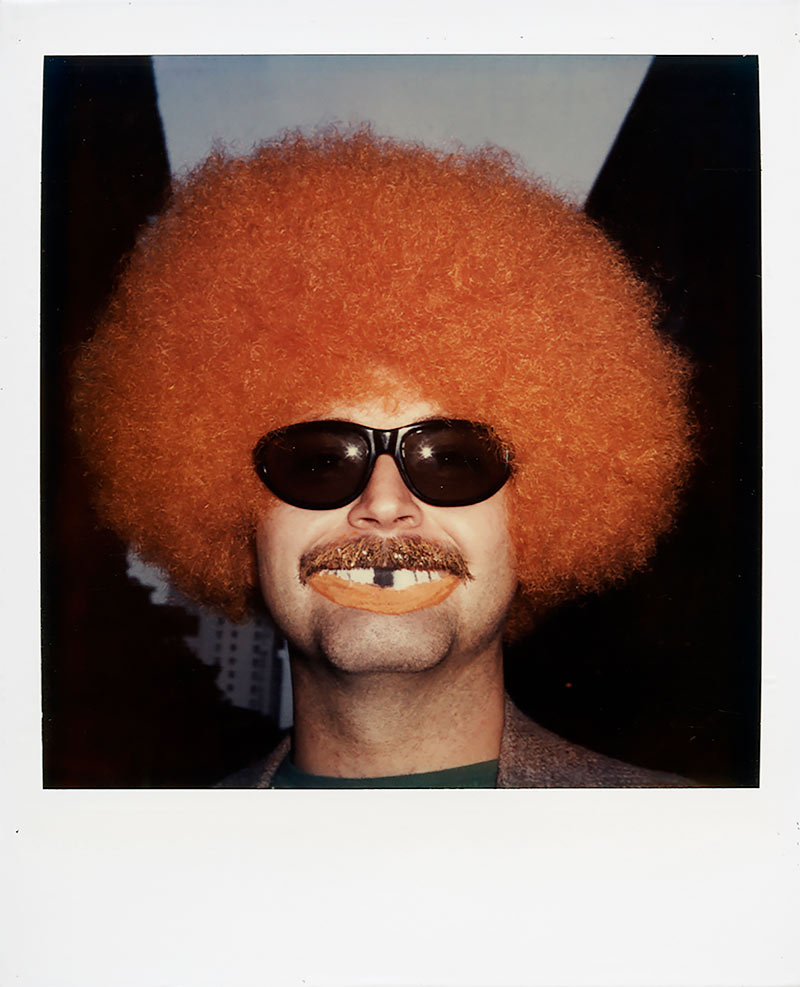 Man with Missing Tooth © Harvey Stein 2020
88 pages + front/back covers
47 color photographs
Hardcover 220mm x 183mm / 8.7 x 7.2 inches
Four-color UV offset printing process
Hand-tipped in front/back cover photographs
Essay by Joanna Madloch
Book design by Andrew Fedynak
Limited edition: 400 copies
Retail price: $40
Buy A Signed Copy of the Book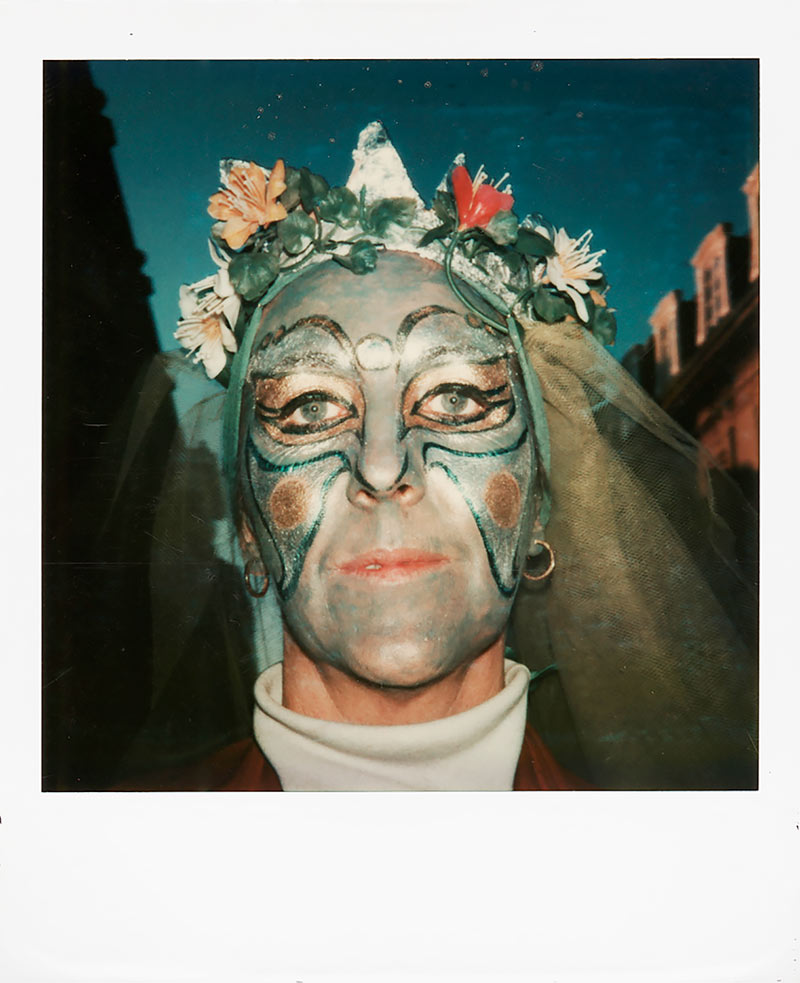 Silver Faced Woman © Harvey Stein 2020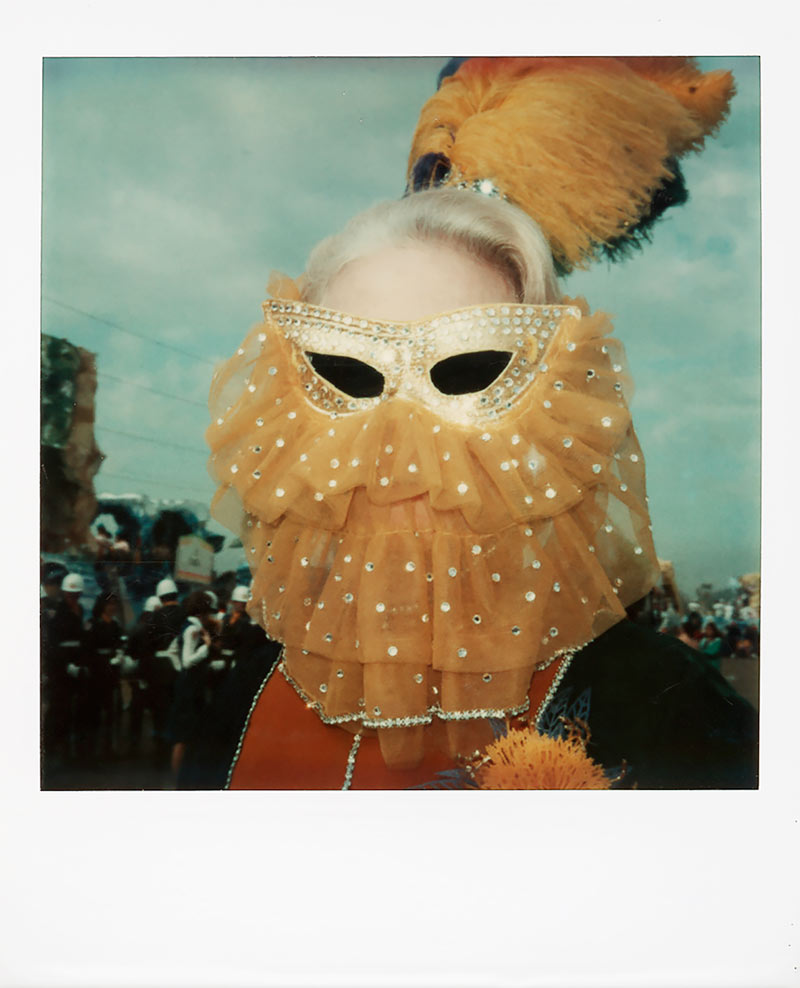 Woman Wearing Feather, Sunglasses, Veil © Harvey Stein 2020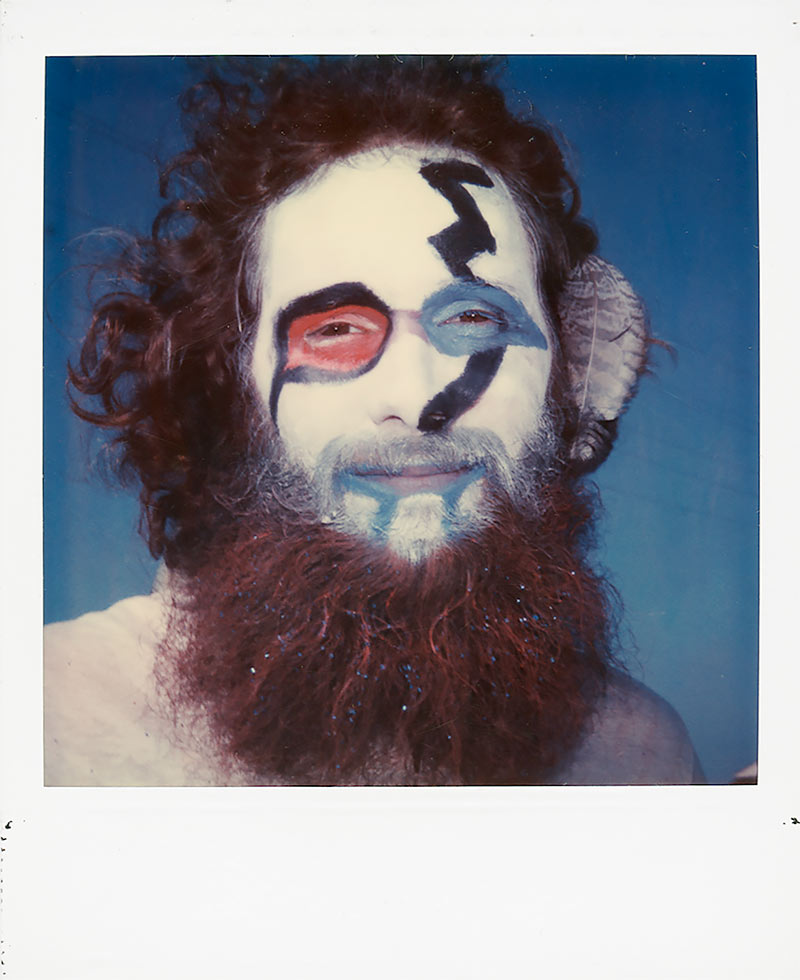 Red and Blue Eyed Man © Harvey Stein 2020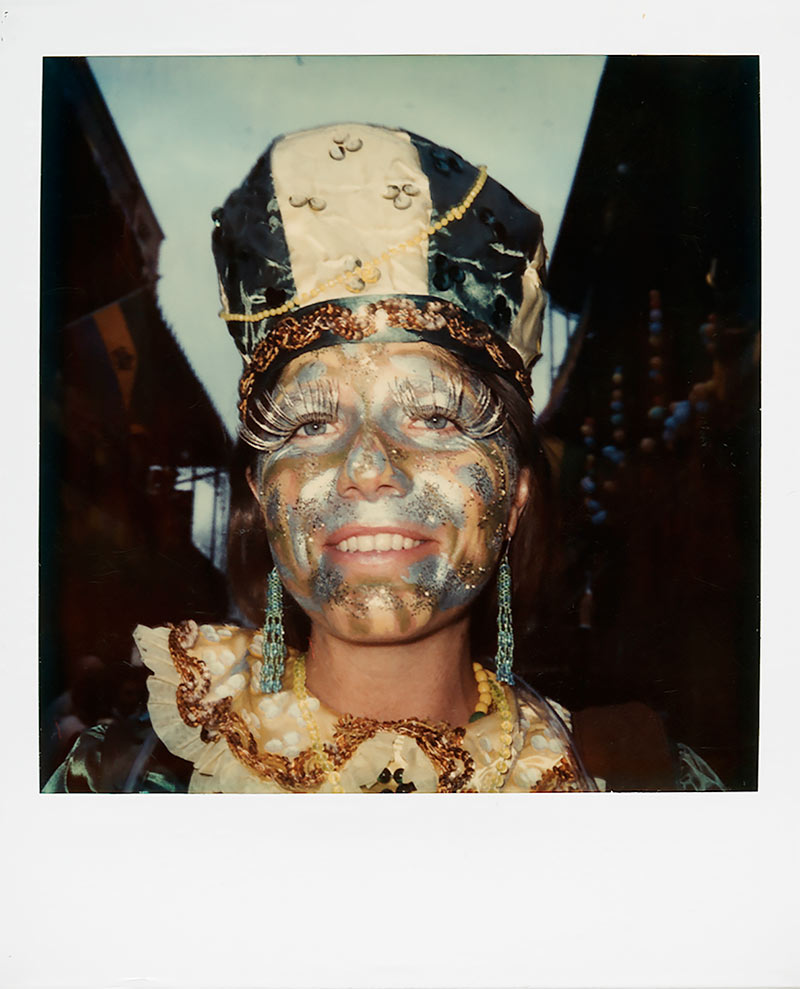 Smiling Woman with Hat © Harvey Stein 2020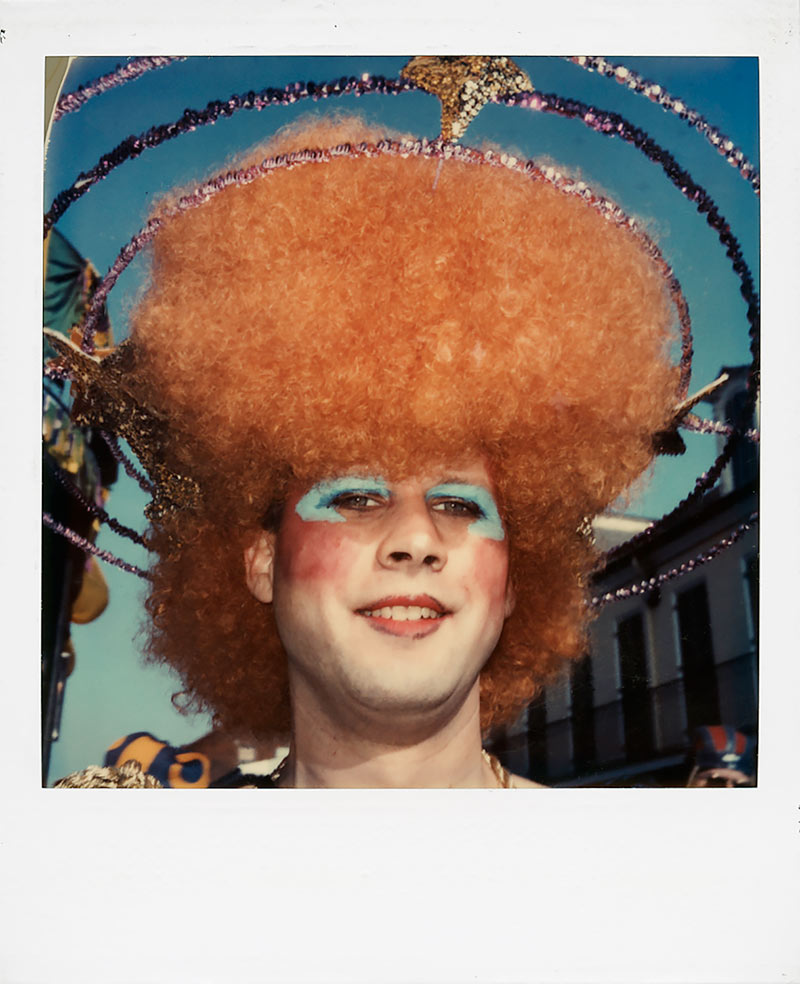 Man with Big Red Hair © Harvey Stein 2020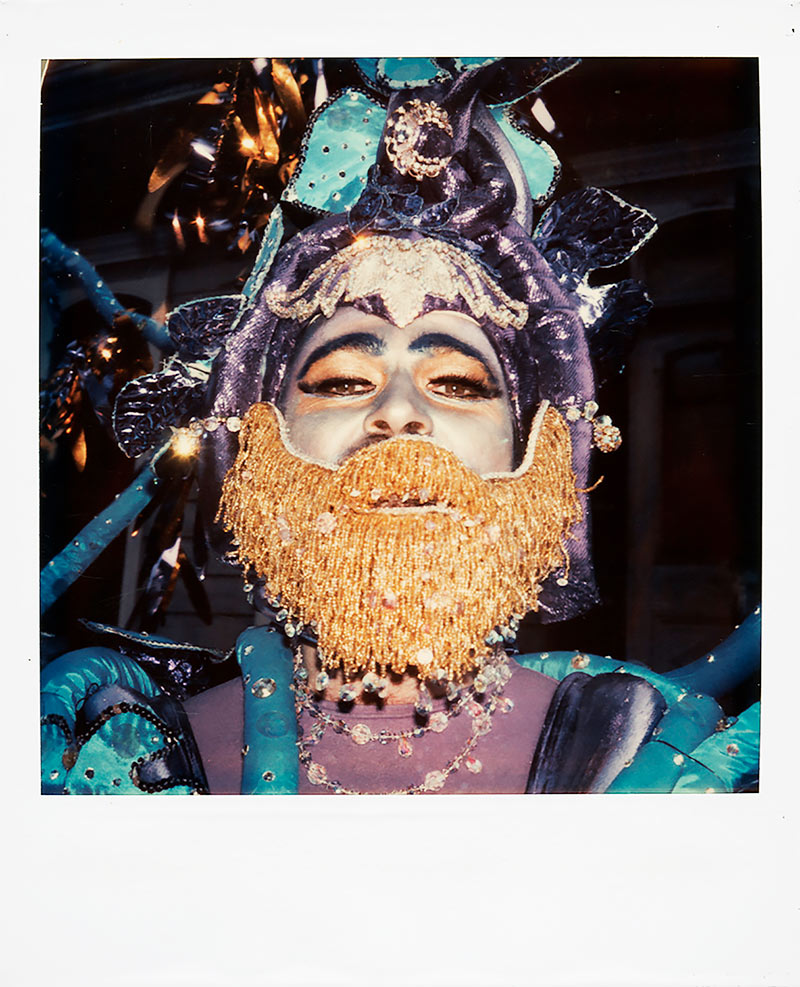 Woman with Orange Beard © Harvey Stein 2020
Harvey Stein's Website
Harvey Stein on Instagram
All About Harvey Stein
Exclusive Interview with Harvey Stein