Congratulations to all the winners who were selected from 130 countries. We choose to show you the work of some of them, like Daesung Lee, Philipp Engelhorn, Candace Karch and more.
On the shore of a vanishing island by Daesung Lee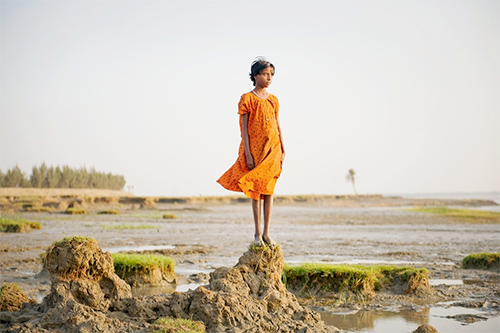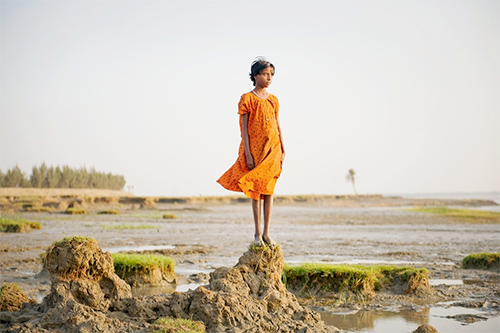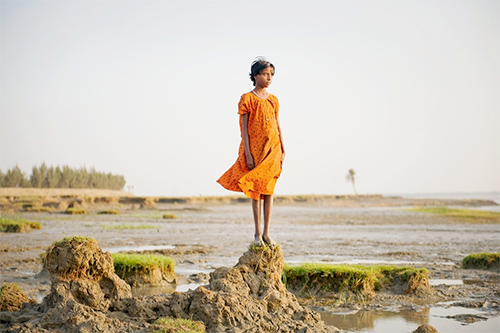 1st Place Series Winner
Ghoramara is an island located on a delta region in West Bengal. Due to climate change (melting ice in the Himalayas, specifically), the island is disappearing. In fact, since 1969, it is has shrunk to approximately half its past size.

Although the Indian census data (from 2001) claims that the island is home to 5,000 people, an actual visit there will tell you otherwise. By some estimates, two-thirds of the population have moved away from the island over the past few years.

And of the people still living on the island, those who are managing to scrape out a livelihood, a huge majority are farmers and fishermen. In other words, people who depend on the island's dwindling physical existence for their livelihoods.

South Korean photographer Daesung Lee traveled to the island to 2012 to make these images. While there, he discovered a proud but increasingly desperate community. Within the community, he said: "I could see the traces of a heritage vanishing by the rising tides. Exposed roots of plants destroyed by the erosion serve to illustrate the absence of foundation in the lives of these people. The sea is swallowing up their past while their future remains unknown."

From outside the community, the picture is not much better. For example, in conversations with an Indian civil servant, he learned that over the next two decades, the Indian government could very well abolish the island. In fact, it has already formulated a plan to evacuate villagers to another island-but this evacuation plan contains no assurances for financial support or compensation.

In the words of Lee, "the continually receding shore and vanishing vegetation leave behind a coast of sediment holding an ironic beauty of its own amid the increasingly barren shores. You could call it a tragic beauty caused by human hands.

"I situated villagers on the shore and took portraits of them in juxtaposition with the beauty of the vanishing island to make it look unrealistic. But it is a real situation of the people where they live. There will come a day when these people will have no choice but to move out of their homeland. One day, this island on which they were born will only exist in their memories-as an unreal place."
Qingdao Beach by Philipp Engelhorn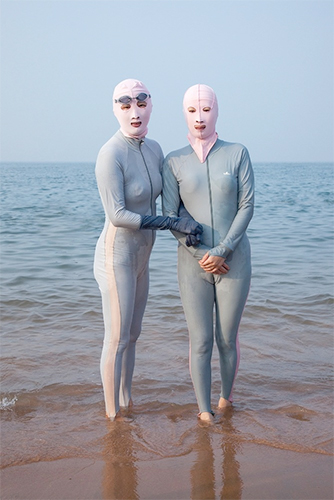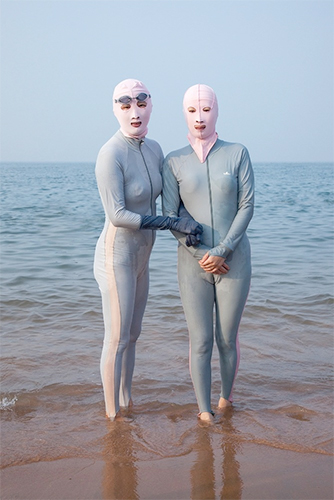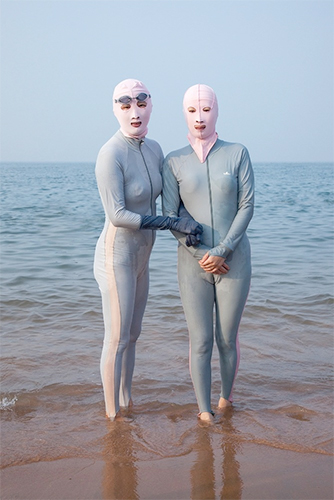 2nd Place Series Winner
Posing proudly in the early morning light, the swimmers at Qingdao Beach show off their protective gear. The outfits consist of bright hoods that cover their entire faces like balaclavas, while the rest of their bodies are also clad in colorful swim gear. From a full bodysuit of scarlet polka dots, à la Yayoi Kusama, to smart swim-dresses that wouldn't look out of place at a dinner party, each swimmer displays a unique expression of their personality and fashion sense.

Besides stylistic considerations, the quirky swimwear also protects the individuals from the sun's harmful rays as well as the area's giant stinging jellyfish.
Ms. Ulmer by Candace Karch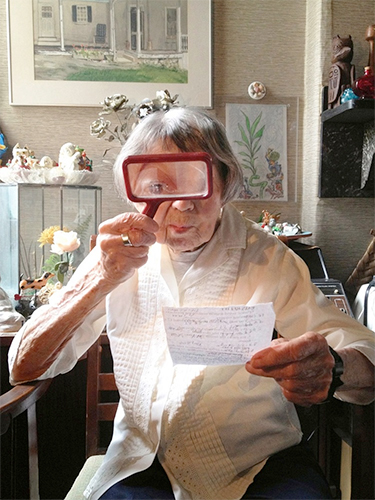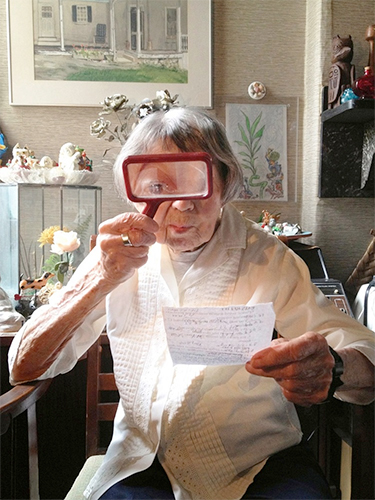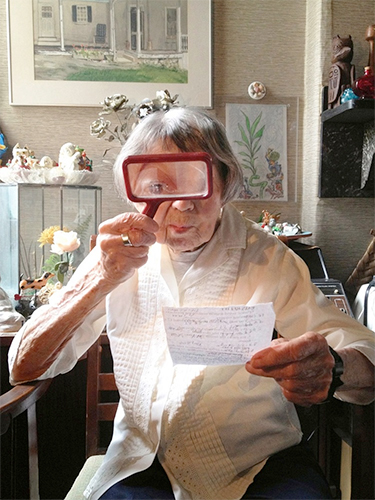 3rd Place Series Winner
Marie Ulmer is a 97-year old artist who I began to represent at Bambi Gallery in 2007. We became fast friends and we are still friends. She has made a piece of art everyday for the last ninety years.

For 35 years she worked at the Free Library of Philadelphia as a commercial illustrator. During that period, she continued her studio practice as a fine artist. Her art work, which spans over eight decades, includes a wide variety of styles and mediums.

Some of the most striking works for me have been her self-portraits. She used herself as a model primarily because, as she put it, "I drew who was available." She is an only child, who was never married and never had children, and so she devoted herself to art-her constant companion. I have great admiration for her dedication to her art.

I have been photographing Marie for over five years. The idea for a book project began two years ago. My goal is to produce a book that will include my photographs of Marie in conjunction with her self-portraits (including one that she made at age seven!).

In the years that I have been photographing her, I have slowly discovered Marie's alter ego-the personality she never explored. I have watched it develop in front of the camera and become my muse.
Alexzandria by Tom Vani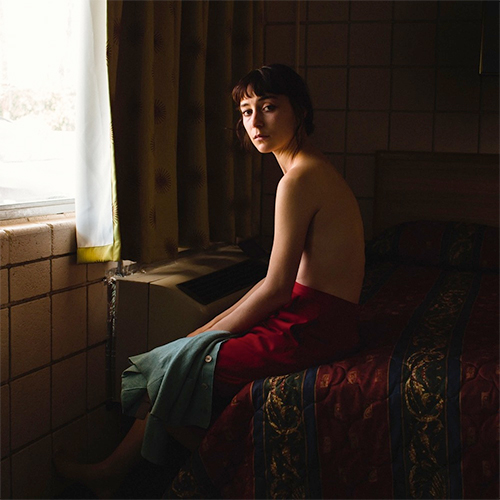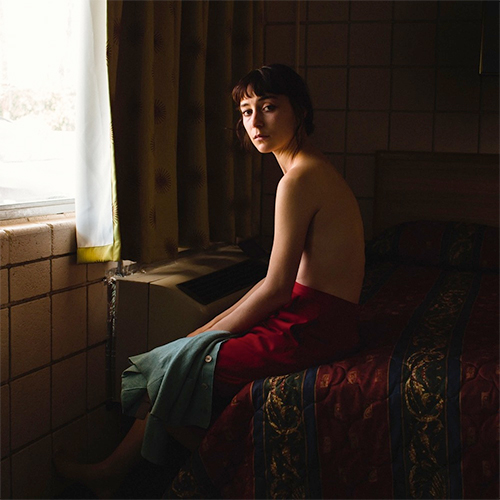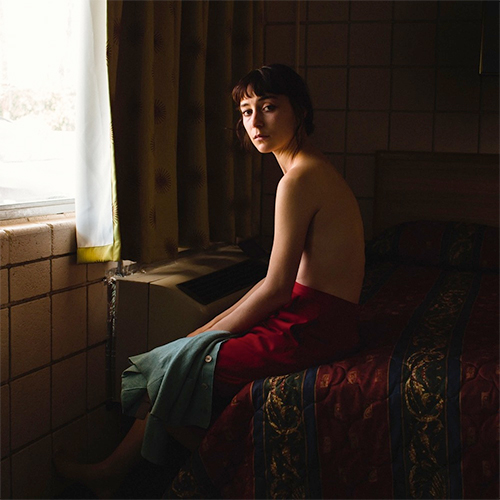 1st Place Single Image Winner
These portraits came about after listening to a presentation by Duane Michaels and attending a workshop by Todd Hido. One point that Duane Michaels made is that there is only "now." In other words: the past was now, yesterday was now, today is now.

The person in this portrait is Alexzandria. For now, she is a model but she is also an actress, an artist and much more. We discussed the feelings and mood that could be conveyed as a person waits for the next "now."
Band of Brothers by Linelle Deunk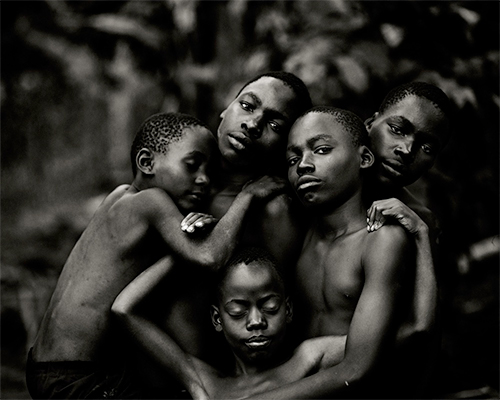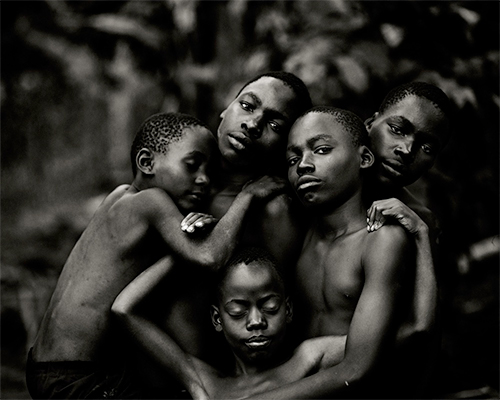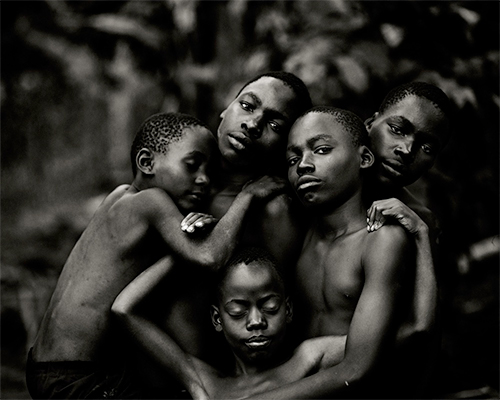 2nd Place Single Image Winner
In the fields of Mukono district, Uganda, Gertrude lives with her husband and seven children. Gertrude is a member of the Katosi Women's Development Trust, which empowers women by teaching them and supporting them with micro-credits.

The micro-credits that Gertrude has received have benefited her in a variety of ways. The most fundamental thing has been giving her and her family reliable access to clean water. That makes life less challenging and ensures that her children stay healthy. Thus, they can focus on growing and developing themselves, rather than simply surviving.

These five boys are her sons.
Twins by Carolina Sanchez-Monge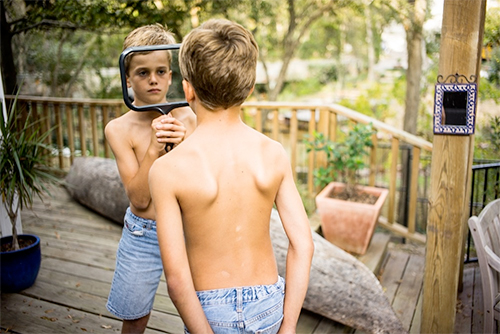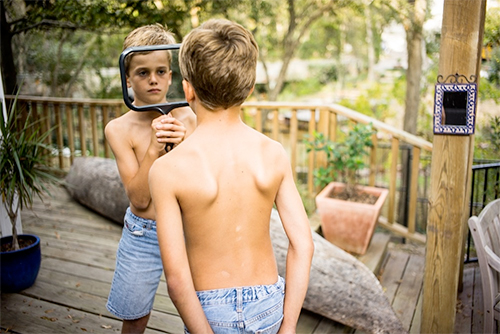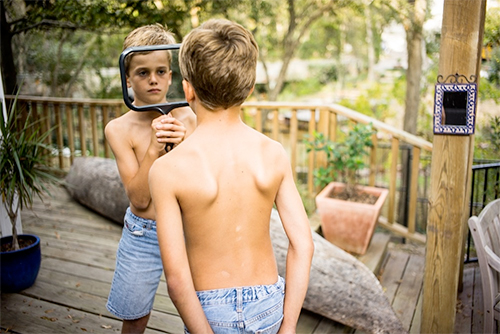 3rd Place Single Image Winner
"To me, photography is an art of observation. It's about finding something interesting in an ordinary place...I've found it has little to do with the things you see and everything to do with the way you see them."

-Elliott Erwitt
Township: Life after South African Apartheid by Anne Rearick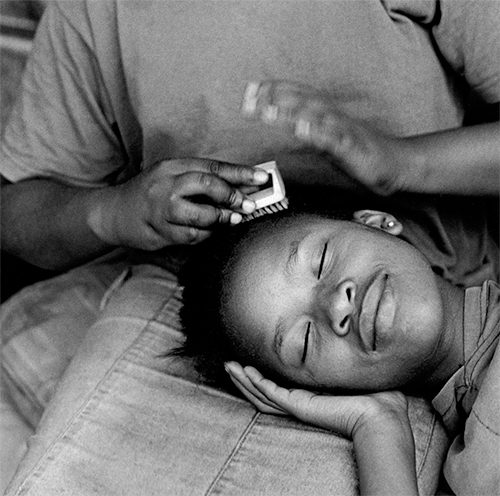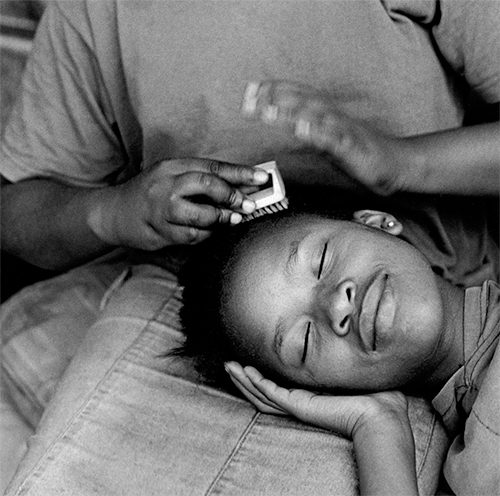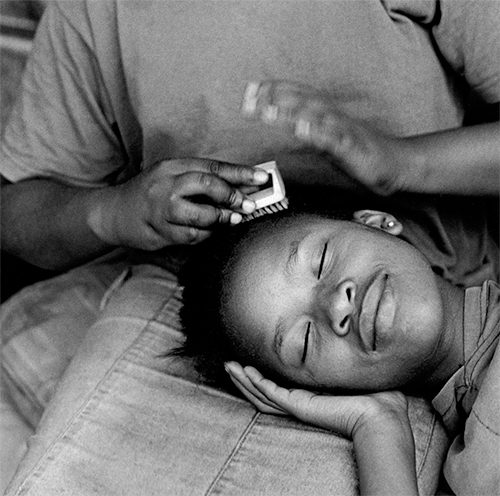 Juror's Pick
My work in South Africa serendipitously grew out of a photographic exploration of the culture of amateur boxing in the U.S. and abroad. This work led me to the Luyviso Boxing Club in Khayelitsha, a township approximately 40 kilometers outside of Cape Town.

There, I was taken by the determination and dreams of kids who showed up each day after school to a well-used community center converted into a makeshift gym, in bare feet, ready to sweat and to sharpen their jab, hungering to be contenders. From this inspiring boxing club, my interest grew to include other aspects of daily life in the young democracy of South Africa.

Since 2004, I have made more than a dozen trips to the traditionally black townships of Langa, Khayelitsha, Philippi, and Gugulethu. I have photographed in classrooms of overcrowded schools, the emergency room of a government hospital, burgeoning vital churches, precarious streets and the homes of people who live in these struggling areas. My pictures are a testament to the enduring spirit of those South Africans who face endemic violence, extreme economic hardship, and racism that has not abated, while still maintaining dignity, hope and courage.

Outside the cities frequented by tourists and business travelers, in vibrant townships, I have found beauty and strength and all the contradictions of being human in the people I have photographed-a preacher testifying to his rapt congregation; the loving embrace of a couple at day's end; the proud regard of Sindi in her traditional Xhosa dress; the mournful funeral of a young Sotho man; the shock of violence laid bare upon on a woman's face and broken body; the poetry and grace of a girl dancing on a warm Sunday afternoon.

Above all, I endeavor to portray and celebrate the full lives of my subjects. I commit to long-term projects, deepening my relationships to people and place as I return over and over again. In many respects, I try to stand with my subjects, rather than in front of them.
The Unknown Soldier by David Jay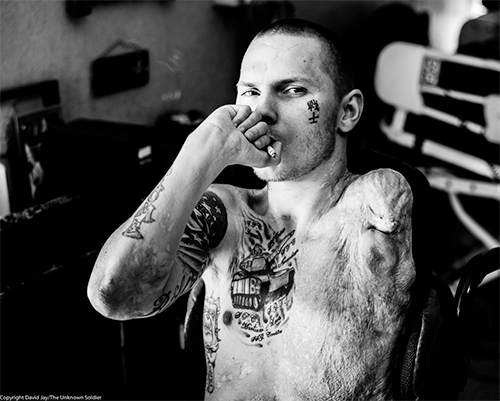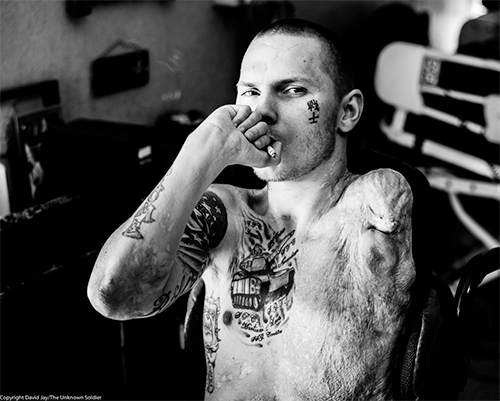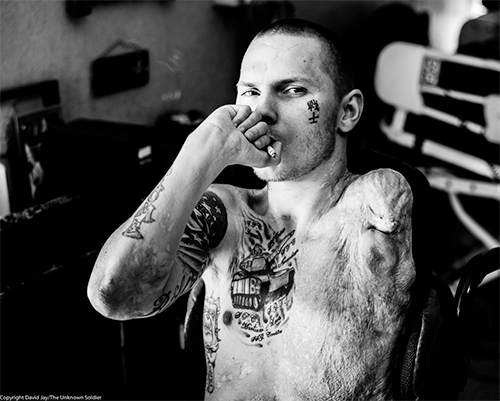 Juror's Pick
"The Unknown Soldier" is a series of large-scale (approximately 5 ft across) photographs of our young and severely wounded soldiers returning home from the wars in Iraq and Afghanistan.

During the years that the wars in Iraq and Afghanistan were raging, I knew then that I needed to address an often unseen consequence of our (all of our) actions. I began photographing "The Unknown Soldier" series. I photographed subjects across the country, in hospitals-Brook Army Medical Center and Walter Reed Medical Center among others-and in their homes, amongst their families. In short, I was attempting to capture their life following their injury.

The public is accustomed to seeing soldiers on TV running the marathon or swimming in the Paralympics. While this may be true for a few, many of our wounded soldiers are not seen by the public, and are struggling just to get by. "The Unknown Soldier" highlights those men and women who are less "seen."

Ultimately, "The Unknown Soldier" is not about war. It is about many things. The images can be uncomfortable for the viewer. It forces us to confront our fears and inhibitions about life, death, sexuality, sickness, relationships and more. Reality is not always pretty. This is reality. Let's address it.

"The Unknown Soldier" presents an opportunity to open a dialogue about issues we are not necessarily comfortable with-as well as issues that we are responsible for.

I hope the images transcend the narrow and simplistic confines of "war" and encourage us to examine the way we engage with each other-both as friends and strangers-on the most basic, day to day level. It is the sum of these subtle, seemingly innocuous interactions that will ultimately lead us either to peace or to the continuum and carnage of war.
Kashmir by Mahmoud Yakut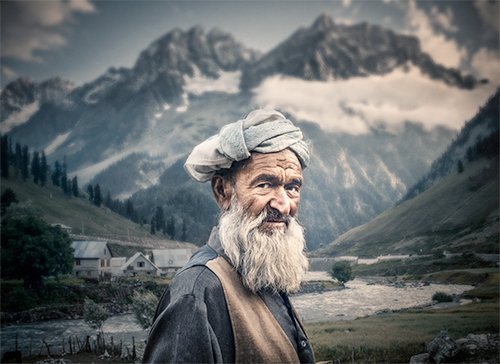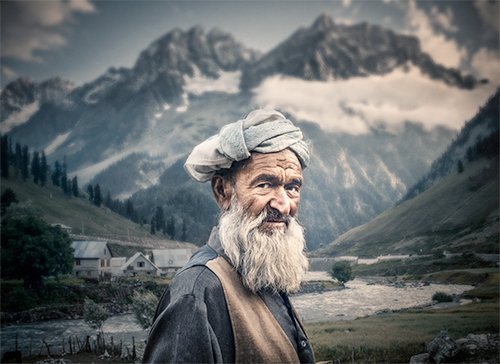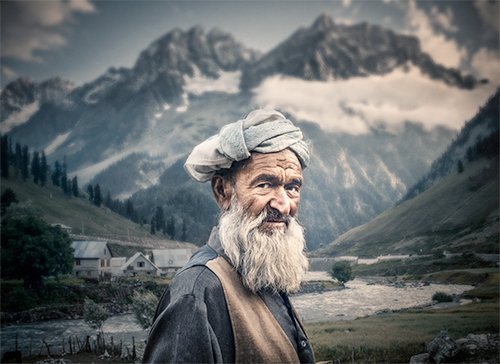 Finalist
This is a nomadic mountain dweller in the Sonamarg region, in Kashmir, whose tough facial features and sharp look made him blend with the rugged mountaintops behind. In the end, he looked like he was a part of his own landscape.
Rising Water by Fabienne Cresens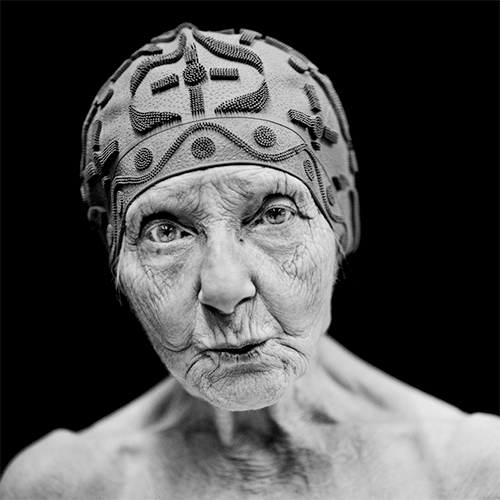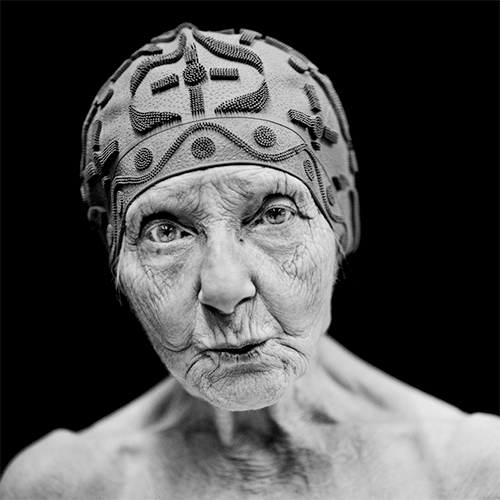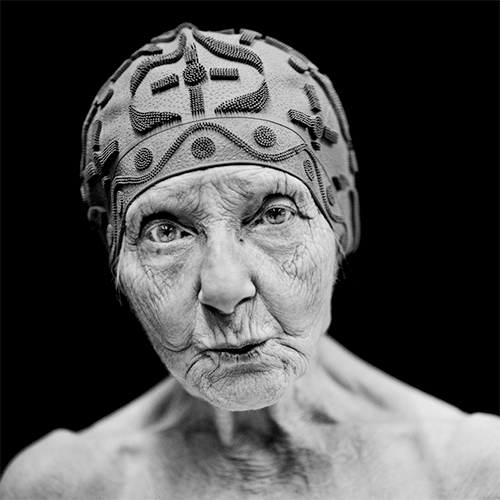 Finalist
On the horizon, humanity is facing a grave existential threat: climate change. And despite our minuscule efforts thus far, catastrophic events loom in the near future.

Against the enormity of climate change, the swim cap symbolizes, in all its absurdity, the vain existential struggle of humankind against Nature, tossed around by torrential rains, destructive winds and tsunamis.

From childhood to adulthood and up to the very last frontier, from North to South, disapproval and indignation mingle with the vulnerable and ancient swim caps. These unlikely and ineffective accessories are all we have against the powerful destruction created by the fury of elements.

When Nature disappears, flowery swim caps will remain as a memory of the days when flowers still had some fragrance...