This amazing compendium of photographs celebrating the Golden State is truly a love letter to California. One hundred and ten photographers offer intriguing photographs and perspectives on our special sliver of the west coast. At a time of Covid, wildfires, earthquakes, and protest, there is comfort in our deep connectedness to place.
- Aline Smithson
Art of any medium holds the capacity to connect the dots of an idea, or translate and re-translate perceptions, opening visual doors for a wider audience. This stunning collection of 110 California-based photographers reveals a shared appreciation and alignment for all that makes the west coast state the storytelling, dream-holding place that it is. Their images are as varied stylistically as the state is geographically, and reflect the people, places, and personality that help define California.
The book is not a compilation of only one type of photographer, or of only iconic California photographers, and is not meant to be an encyclopedic collection as such. Rather, the selection of photographers mirrors some of the project's essence at conception: together they represent a particular time and place of photographers in the canon of California photography, each looking outward at the land, sky, and people that distinguish California, each photographer finding moments to pause and in doing so, to celebrate.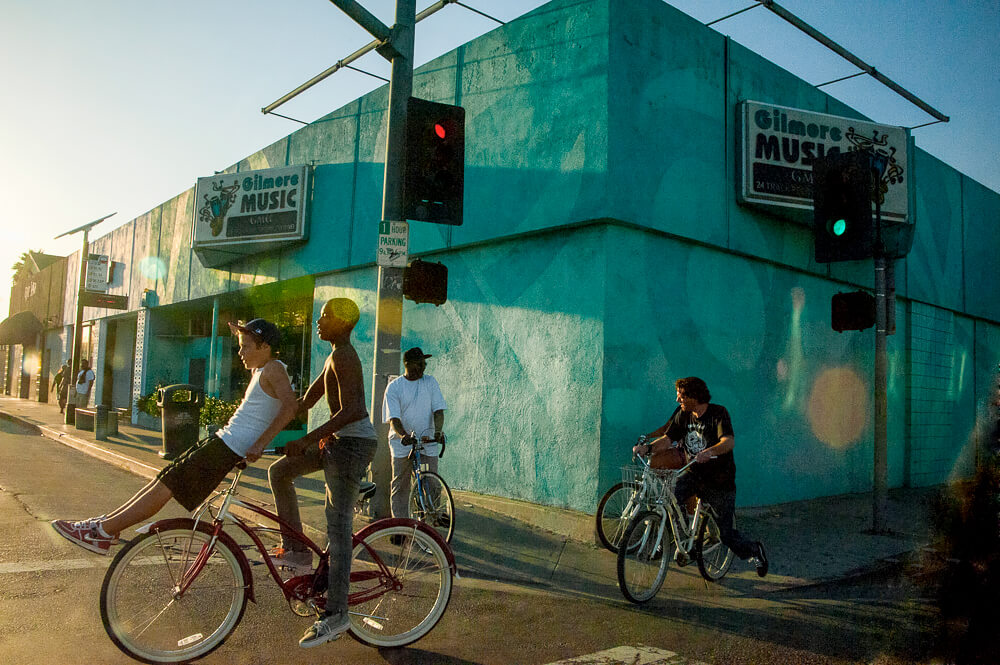 Interspersed throughout the book are ruminations about California from some of America's great thinkers and appreciators of the state. The quotes provide a layer of perspective that partner with the images, as well as with one of the points of the book, which is to highlight some of the resonating uniqueness of the state.
I realize much of California's romance is passing away, and I intend to see to it that I at least shall preserve as much of that romance as is possible for me, Jack London said to a Sacramento reporter in 1910, in one of the quotes included in the book. One hundred and ten years later, the romance of much of the entire United States, including California, is under heavy debate in the current volatile political and socio-economic climate at this time in the country's history.
This collection of images reminds the viewer of a vibrancy and a heart that steadfastly remains. There is evocative beauty in the blue skies and blue waters of the Pacific that laps up against the state's western side. There are urban as well as rural stories told in the faces of the people who have anchored themselves to the state for generations, or who are passing through on a vacation fling. California, and the photographs in this book, hold it all.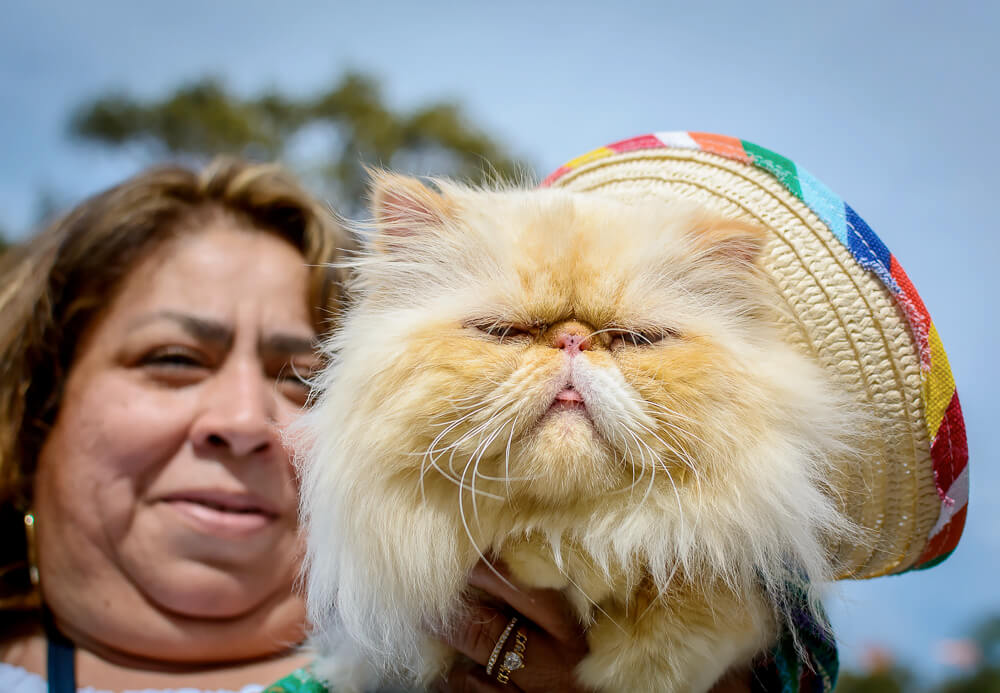 This love for California and the recognition of its heart and soul that spreads itself across the book pages emanates purely from curator Michael Rababy, who conceived of this idea and partnered with Los Angeles Center for Photography for its creation.
I love my life in southern California. Los Angeles is art exhibits, food from all over the world, the Rainbow Bar and Grill. San Diego is the coastal drive down 'the 1,' Roberto's taco shop, and glorious sunsets. Palm Springs is my magical escape. Joshua Tree resets my mind. Big Sur and the drive up PCH connect me to infinity. Northern California is a vast treasure box of stoic, timeless trees and an eternal serenity. San Francisco is independent bookstores, Tartine, and an endlessly flavorful cultural mecca I savor whenever I'm fortunate enough to visit., he shares, noting how different regions of the state have personalities and their own distinguished sense of soulfulness created by the convergence of awe-inspiring landscapes and the quirkiness of the people who call it home.
A first generation American, that melting pot connection stemmed from even before Rababy was born, when his Lebanese born father moved to the United States. My father's dream was to come to America, Rababy writes. And as a curator, Rababy was able to transfer some of his dreams for this country into what these images reflect: a unified appreciation for time and place and each other.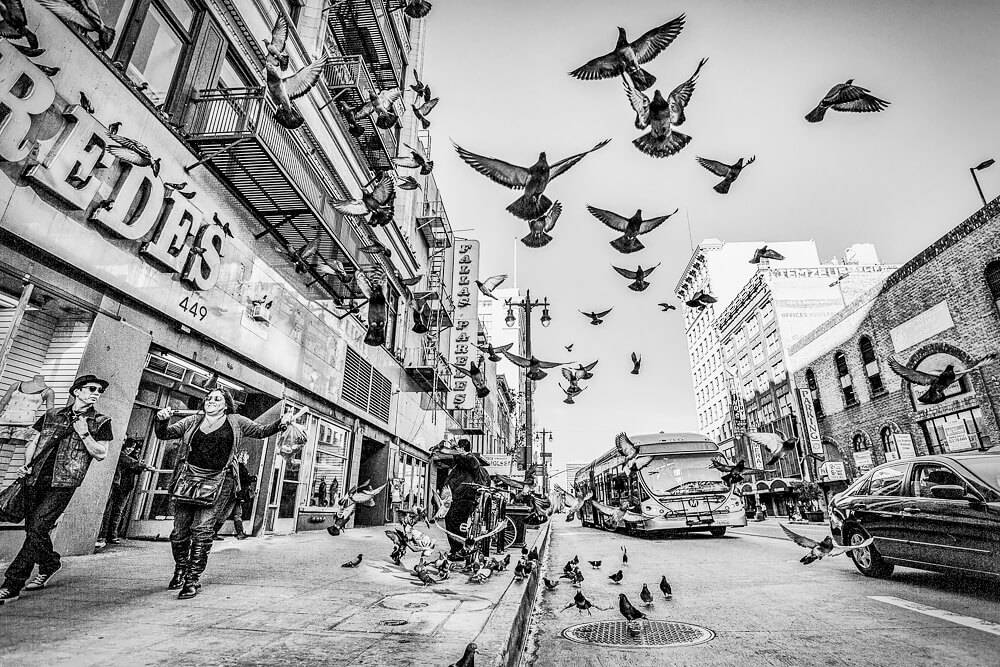 About the Curator:
Lebanese-American documentary / street photographer and filmmaker
Michael Rababy
likes taking pictures of people. He studied art history at the University of San Diego before spending time in Paris where he was influenced by such legendary French photographers as Henri Toulouse-Lautrec and Henri Cartier-Bresson. His ethnographic documentary book American Bachelor details the highs and lows of the single male, followed by folsom street food court, an irreverent take on the annual street fair in San Francisco. His clients / credits include The VICE Magazine Photo Book, Mercedes-Benz, E!, the style network, Fine Living, People Magazine, LA Weekly, the Village Voice, Time Out New York, Hamburger Eyes, The Sundance Institute, The Yes Men, Citizen LA, and LA Canvas. His street photography was featured in Girlfriend Confidential:LA, and he was the official portrait photographer for TLC's highly rated series LA Ink. Michael also curates photography exhibits at the Hive Gallery in the downtown Los Angeles arts district. His short film Still Lives which tells a story through black and white still photographs set to piano music, premiered at the Palm Springs International Short Film Festival, was an official selection of the Miami Short Film Festival. His film 'january man' screened as an official selection at the Boston International film festival and the Miami short film festival. Michael lives in Southern California with his record collection and is currently at work on his latest masterpiece.
California Love is published by Cali Editions, a publishing service created by the Los Angeles Center of Photography for this book. All proceeds from sales of the book support Los Angeles Center for Photography (LACP), a photography nonprofit in Los Angeles that is one of the central community-building photography organizations in the city. From a teaching facility, to a library, to a gallery, to darkrooms and labs, LACP provides public programming as well as support and education for photography and photography enthusiasts throughout southern California.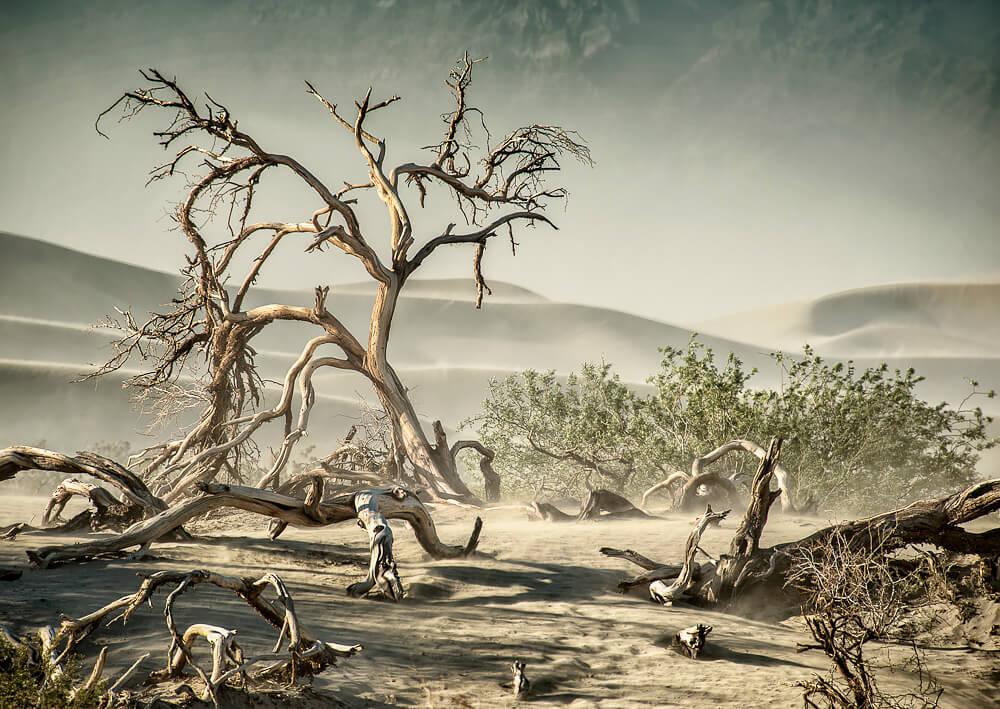 About Los Angeles Center for Photography:
The
Los Angeles Center of Photography (LACP)
was established in October, 2013. The organization obtained 501(c)3 tax-exempt status in August, 2014. Before LACP, the entity was called The Julia Dean Photo Workshops (JDPW), which was created and founded in 1999 by Julia Dean, LACP's executive director.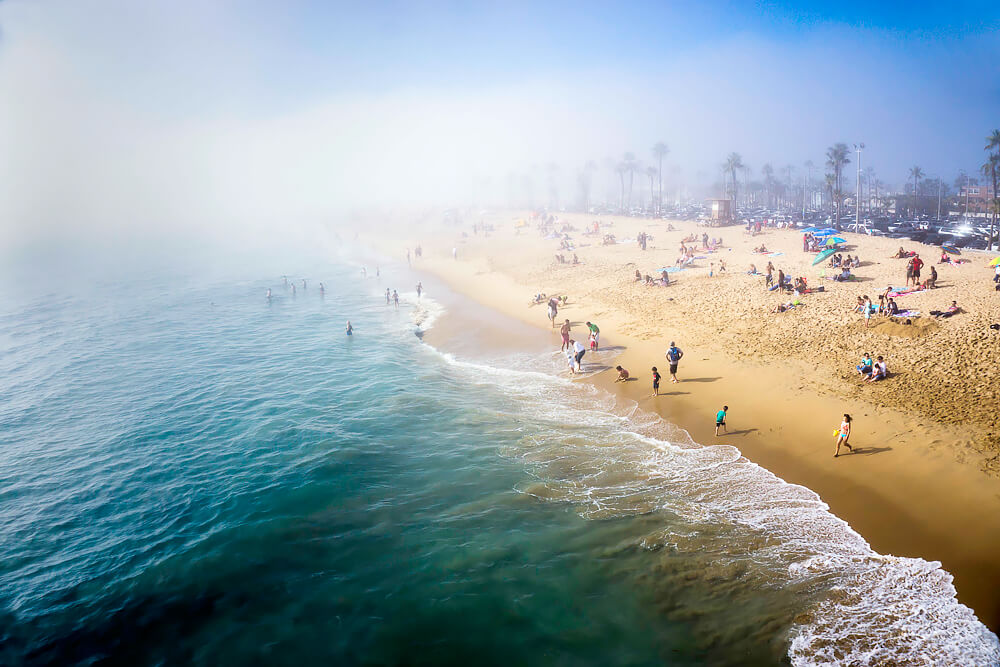 Mission Statement:
The Los Angeles Center of Photography (LACP) strives to build a community of dedicated photographers and to strengthen the importance of photography as an art form by providing education, events, exhibitions, portfolio reviews and public programs focused on under-served youth including the Boys & Girls Clubs of Los Angeles County. https://lacphoto.org
California Love - A Visual Mixtape is available for pre-order at a special price of $39.99 by going to the
LACP website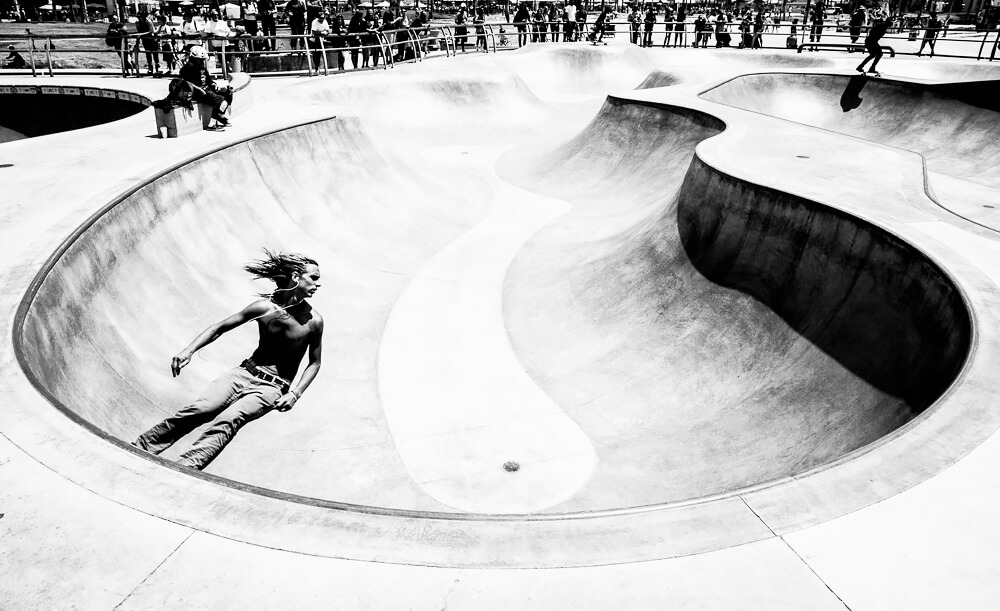 Full list of photographers included in the book:
Wednesday Aja / Thomas Alleman / Jeff Alu / Debe Arlook / Federica Armstrong / Elizabeth Bailey / Peter Bennett / Diane Best / Mike Blake / Craig Brandau / Fred Brashear jr / Bill Leigh Brewer / George Byrne / Susan Kaufer Carey / Richard S Chow / Kemal Cilengir / Gerhard Clausing / Ronnie T. Clark, / Diane Cockerill / Beau Patrick Coulon /Eric Davidove / Ellen Davis / Julia Dean / Karen Doolittle / Olivia D'Orazi / Thouly Dosios / Michael Dressel / Dan Fenstermacher / Sally Ann Field / Patricia Fortlage / Ellen Friedlander / Laurie Freitag / Justin Gaar / Jose Lalo Garcia / Gilberto Godoy / Daniel Grant / Silvia Grav / Cat Gwynn / Sarah Hadley / Maureen J Haldeman / Nancy Harasz / Mark Edward Harris / Ursula Harris / Johan Hesselgren / Troy Holden / Hannah Kozak / Andy House / Mark Indig / Laura Isé / Frank Jackson / Tom M Johnson / Paul Kessel / Nafis Khani / Toma Kostygina / Hannah Kozak / Peter Kronish / Robert Leblanc / Ali Leroi / JJ L'Heureux / Leba Marquez / Rick Mendoza / Janet Milhomme / Jody Miller / Josh Nelson / Michael Nozik / Monica Orozco / Angela Palievan / Rollence Patugan / James Payne / Ibarionex Perello / Ave Pildas / Lori Pond / Basak Prince/ Meghan Quinn / Michael Rababy / Osceola Refetoff / Mila Reynaud / Craig Robbins / Josh Rose / Rinzi Ruiz / Samesource / Waleska Santiago / Ryan Schude / Safi Alia Shabaik / Lonny Shavelson / Randy Shropshire / Carl Shubs / Mike Slack / Aline Smithson / Sunny Strader / Wayne Swanson / Edgar Takoyaki /Denise Taylor / Jamie Lee Curtis Taete / Jaimie Trueblood / David Uzzardi / David Valera / Edward Valfre / Rush Varela / Mark Velasquez / Sinziana Velicescu / Jerry Weber / Kevin Weinstein / Kim Weston / Zach Weston / Josh Withers / Robert Yager / Jonas Yip / Robert Zahn / Mara Zaslove / Bil Zelman.