Few artist photographers have turned their critical lens on the Lincolnshire Fens: one of the most productive yet haunting agricultural landscapes in the UK. A land that is, in art historian Isabelle Bonnet's words 'disfigured by (the) brazen productivism' of modern life. Yet, for the past decade, the Fens have become for Paul Hart, the central focus of his art resulting in three major photo books, published with Dewi Lewis, FARMED (2016), DRAINED (2018) and now RECLAIMED and a growing sequence of compelling black and white images that have won him major awards including the inaugural Wolf Suschitsky prize in 2018.
Fen Ditton Gallery and independent curator Amanda Game have worked closely with the artist to select key images from this journey to print and present in this new exhibition EDGELANDS. Each of the selected black and white images - carefully composed with medium and large format film cameras, hand-printed by Hart on fibre-based silver gelatin paper - reveals the artist's characteristic ability to focus attention on an overlooked everyday beauty of this intensively farmed land. But his observations are also acute in other ways, exposing something of the unstable relationship between land and man in this ever-shifting, reclaimed waterland.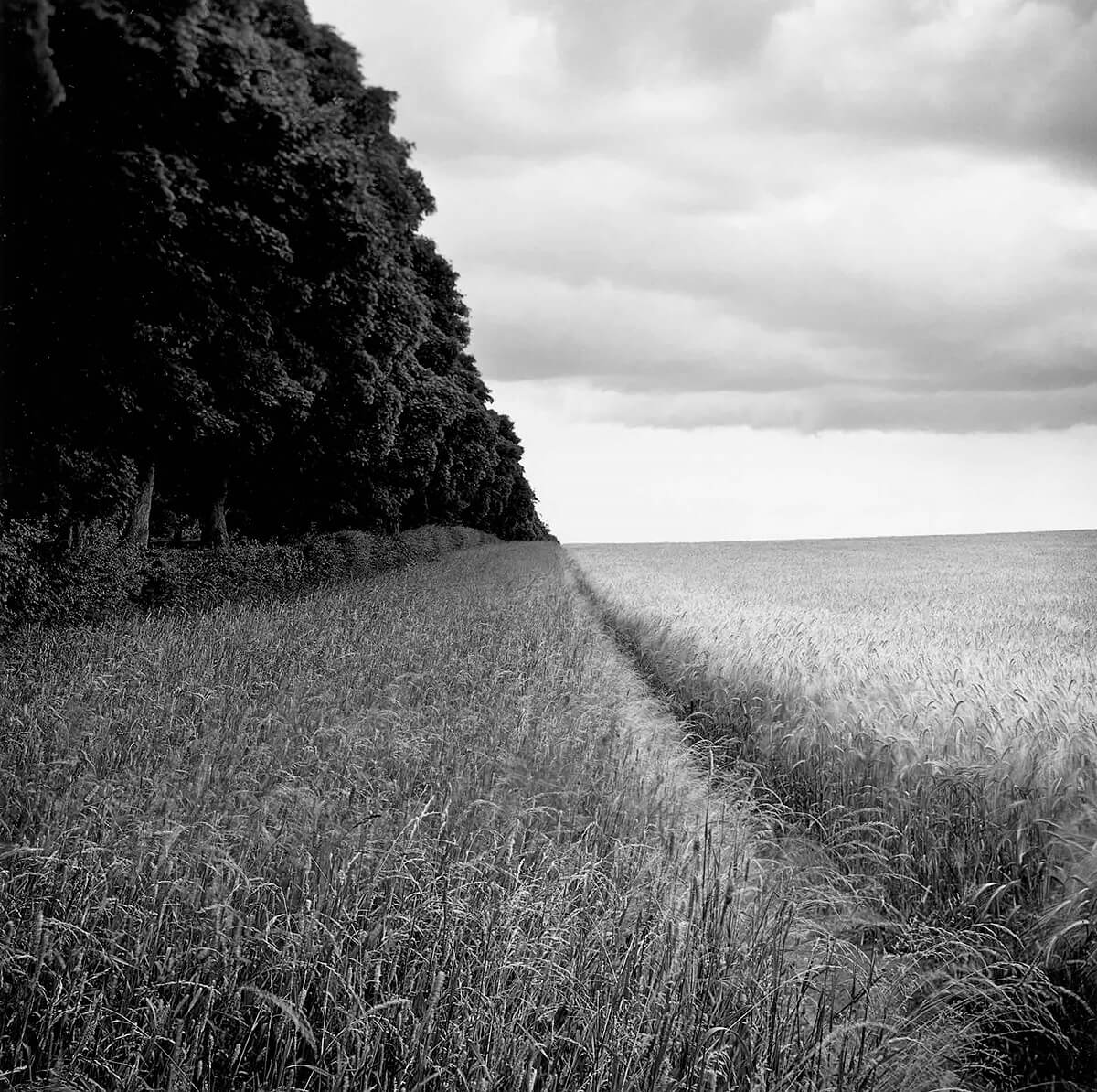 Anmer 2009, FARMED Series © Paul Hart
People do not feature in these images any more than they are evident if you take a walk along the edge of a Fen dyke: this is a mechanised, unpeopled world though still replete with traces of human activity. Few other artists have Hart's ability to create images that give such resonant form to our paradoxical relationship with land. Each work evokes with poetic sensibility the muddy texture of the sensory living world, on whose health we all depend, but, by documenting all he sees - the brick houses overgrown with trees; the deserted concrete tracks; the lack of human community - he asks us to consider these agricultural edgelands in a new light and ask how productive they really are, and for whom.
Autumn normally marks the launch of a number of major art fairs in Paris and London in which Hart is an active participant: now all on hold due to the pandemic. EDGELANDS therefore represents a rare opportunity to review a significant body of work by Hart on the edge of the lands in which it is so firmly rooted. Too often the model of landscape photography has been to manufacture rural idylls or Romantic dramas. The precision of Hart's work has created a new and more critical potential for photography of land.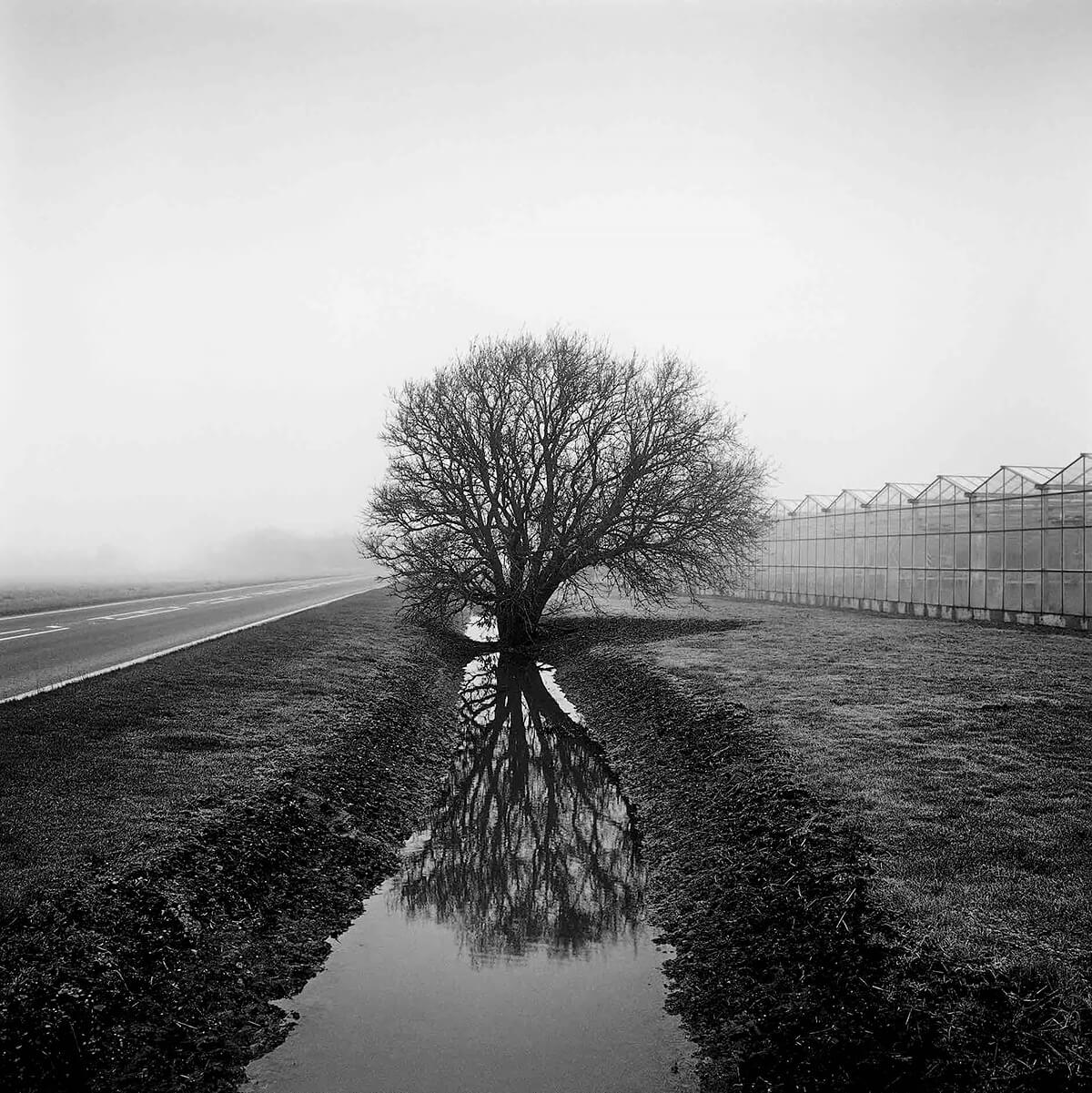 Lyn Way 2013, FARMED Series © Paul Hart
Ahead of the exhibition opening Paul Hart chats with gallery manager Hannah Munby
Paul Hart's photography partakes in (this) new vision of the English landscape. His images incorporate the social, historical and political dimensions of the rural landscape - dimensions long ignored in one of the world's most industrialised and urbanised countries. They materialise the dialectic of nature and culture, of the individual and the collective, of the real and the symbolic. A dialectic the photographer wholeheartedly embraces, as evidences his choice of a historically and politically emblematic subject: the Fens, these literally denatured marshlands converted into fertile and profitable fields over the centuries. -
Isabelle Bonnet
- from the essay Denatured Landscape,
RECLAIMED
(Dewi Lewis Publishing, 2020)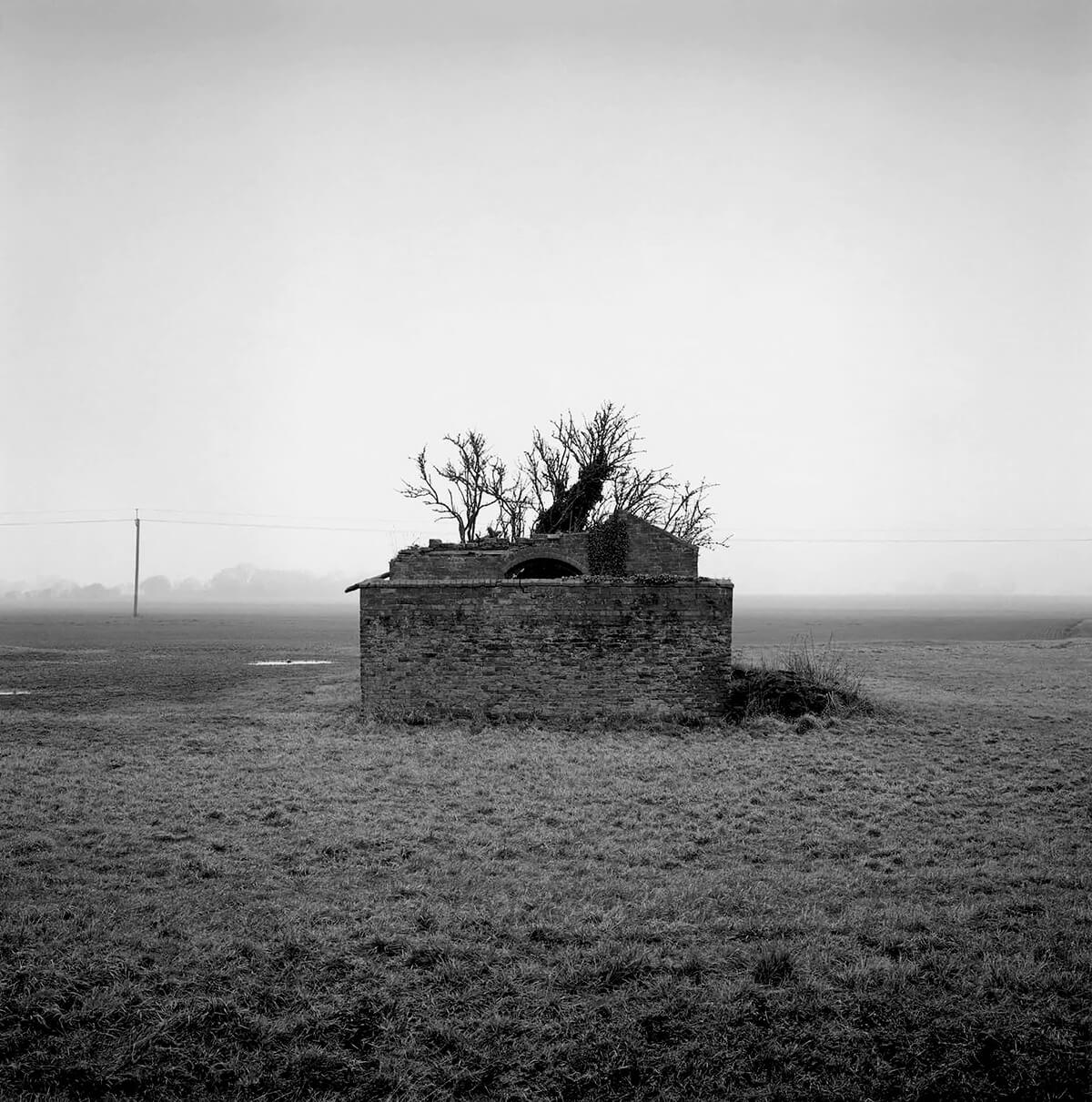 Garwick 2018, RECLAIMED Series © Paul Hart
About the contributors
Paul Hart
studied at the London College of Printing (UK) and Nottingham Trent University (UK), graduating in 1988 with a BA (Hons) in Photography. He has concentrated on long-term self initiated projects for seventeen years. Hart works primarily with the black and white analogue process and is one of a diminishing number of photographers whose practice involves all aspects of the photographic process from the negative through to the print. His work has been exhibited widely in the UK, most recently at ; The Photographers Gallery (London), The Austrian Cultural Forum (London), The Royal Academy of Arts (London), The Royal Photographic Society (Bristol), The University of Cambridge (UK) and internationally at art fairs including Photo London, Paris Photo and the AIPAD Show (USA). In 2018 Hart won the inaugural Wolf Suschitzky Photography Prize/Residency (London/Vienna) and was shortlisted for the Mark Rothko Memorial Trust Award (Daugavpils) and in 2019 was shortlisted for the HARIBAN Award (Tokyo). His work resides in important collections including the V&A Museum (London), the Ivor Braka Collection (London), the MoMA Library Collection (NYC) and the Martin Parr Foundation Library (Bristol, UK). Photo books are central to Hart's practice having published four monographs to date.
His first book TRUNCATED (Dewi Lewis 2009) received widespread acclaim. In 2019 he concluded a long-term project on The Fens (UK), photographed over a ten year period as a three-part series ; FARMED (2016), DRAINED (2018) and RECLAIMED (2020). This project, published by Dewi Lewis, has received international acclaim and a number of important awards.
Paul Hart's Website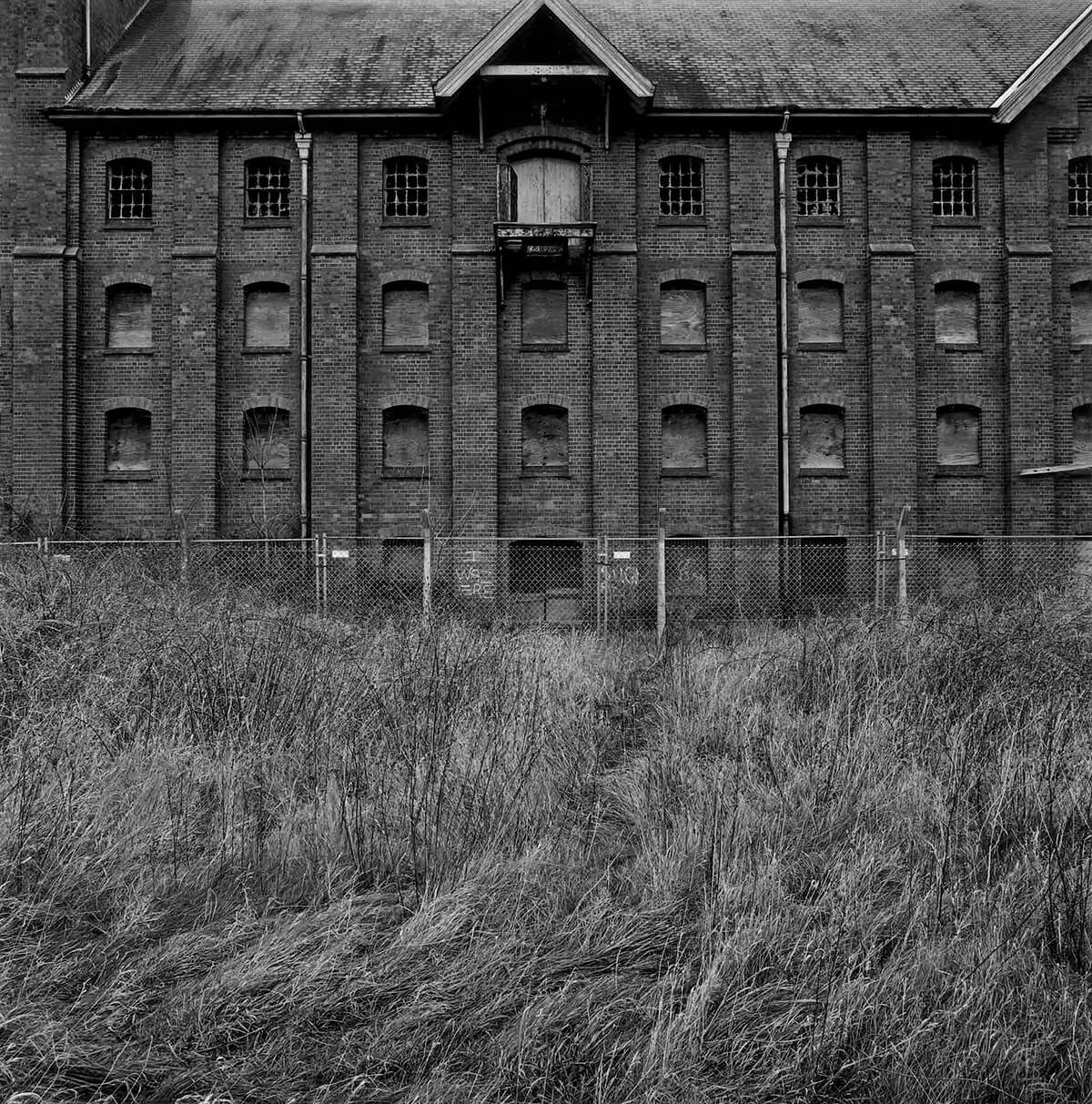 Bass Maltings 2017, RECLAIMED Series © Paul Hart
Isabelle Bonnet
is a photography art historian, writer and curator based in Paris. She holds an MA in Art History from Paris 1 Sorbonne, where she is currently studying for a PhD. Before resuming her studies she worked for 25 years in fashion photography in Paris and New York. In 2019, she curated the exhibition Home Sweet Home for the Rencontres d'Arles and the Institut pour la Photographie of Lille, and is the author of the eponymous book published by Textuel.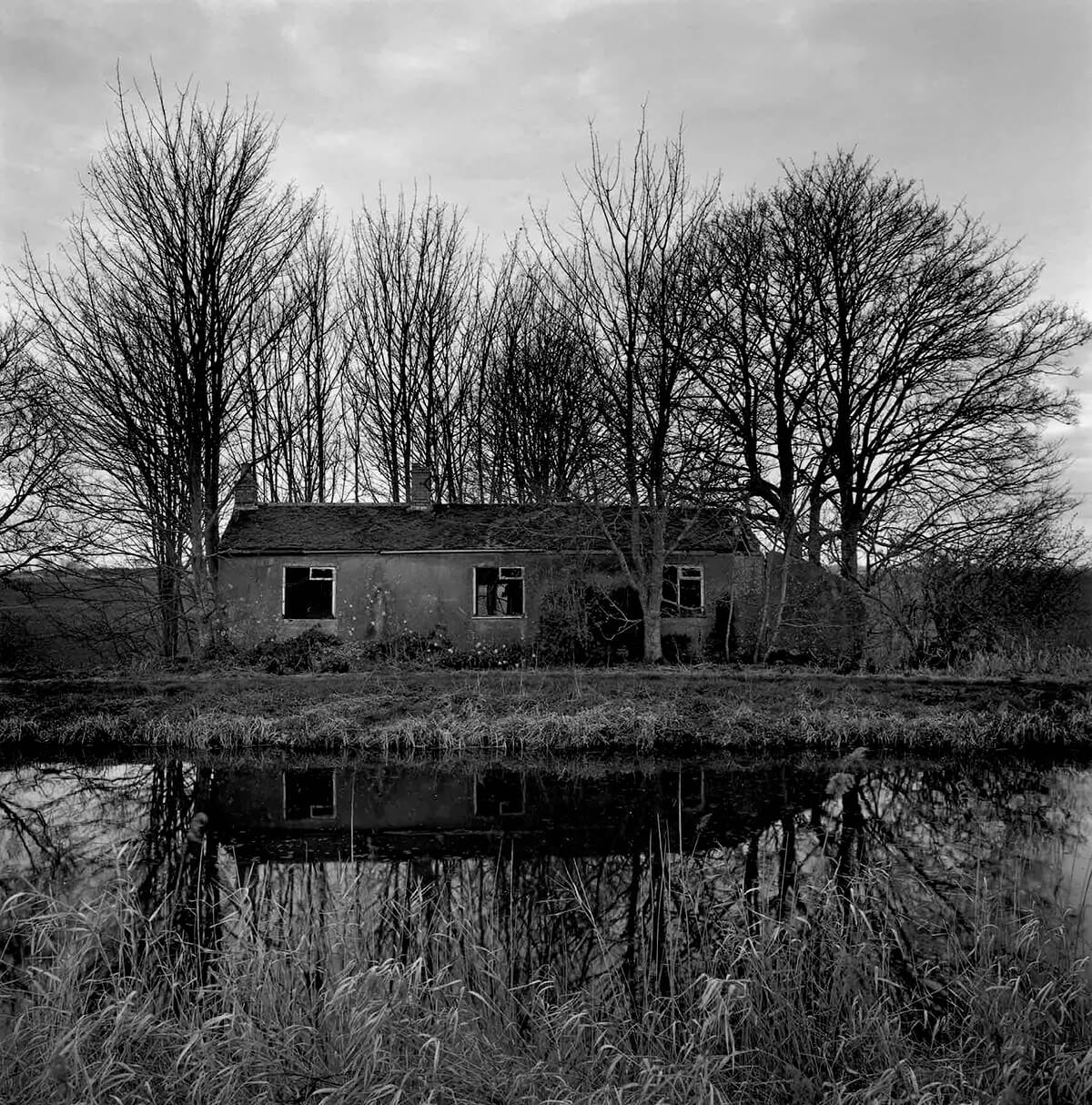 Walsingham Fen 2019, RECLAIMED Series © Paul Hart
Fen Ditton Gallery
is a contemporary art gallery on the outskirts of the University City of Cambridge, England. Drawing from nature, the environment and a commitment to contemporary art, object and photography, the gallery brings an exciting programme of exhibitions and events to the city. Independent curator Amanda Game has introduced world renowned artists to the space and regularly curates exhibitions around her growing interest in photography.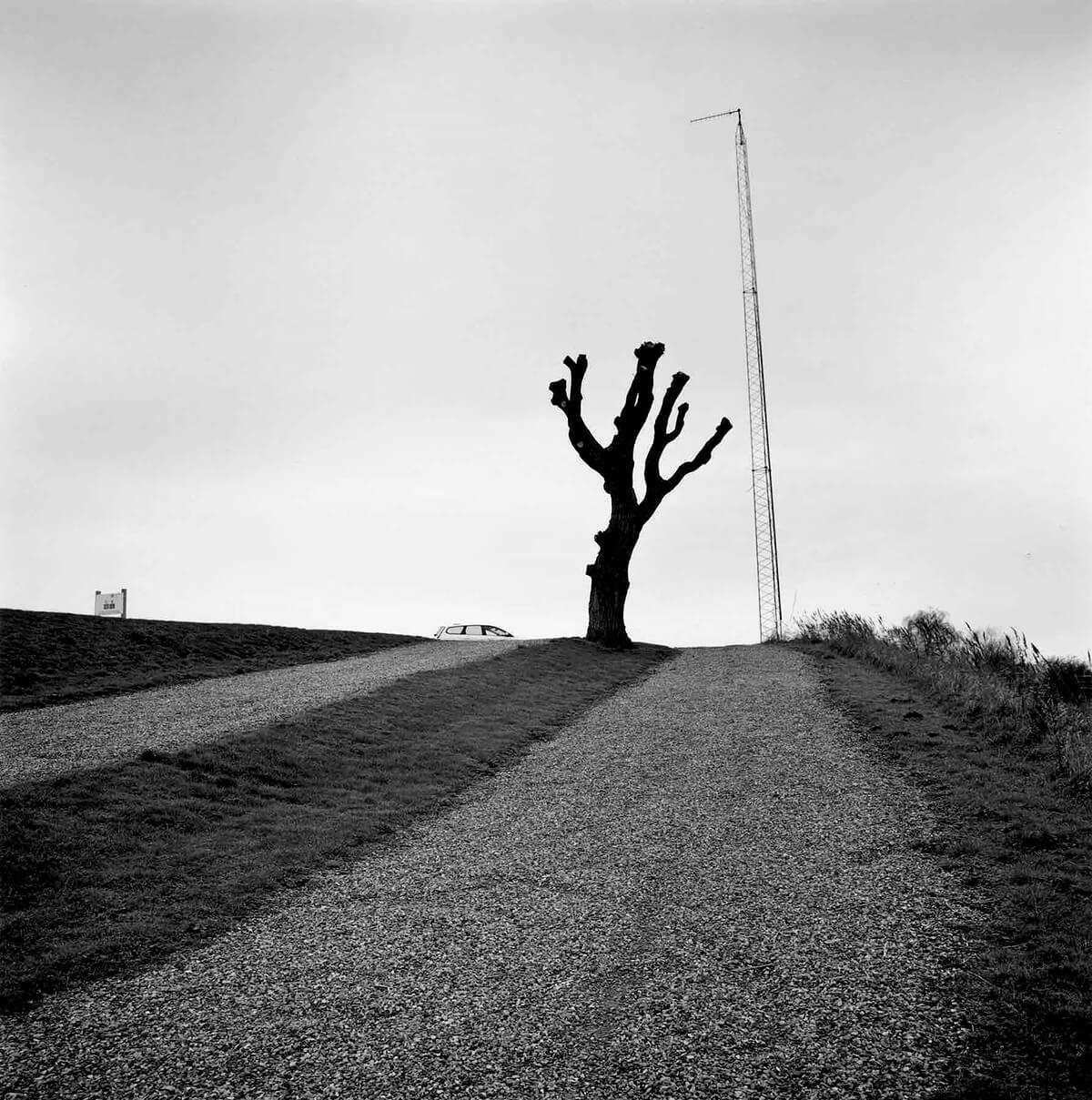 Five Towns Pumping Stattion 2019, RECLAIMED Series © Paul Hart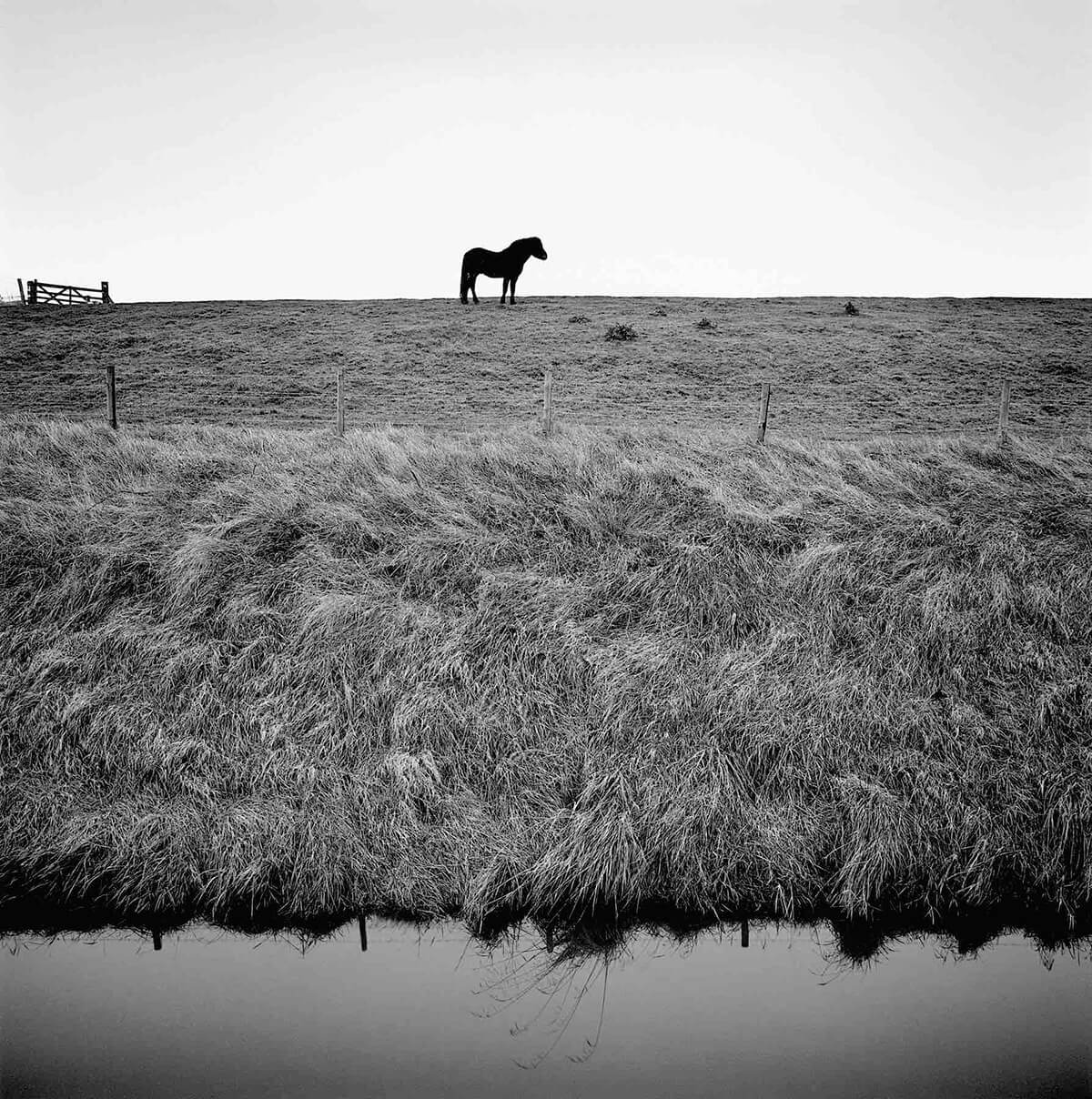 Sea Bank 2016, DRAINED Series © Paul Hart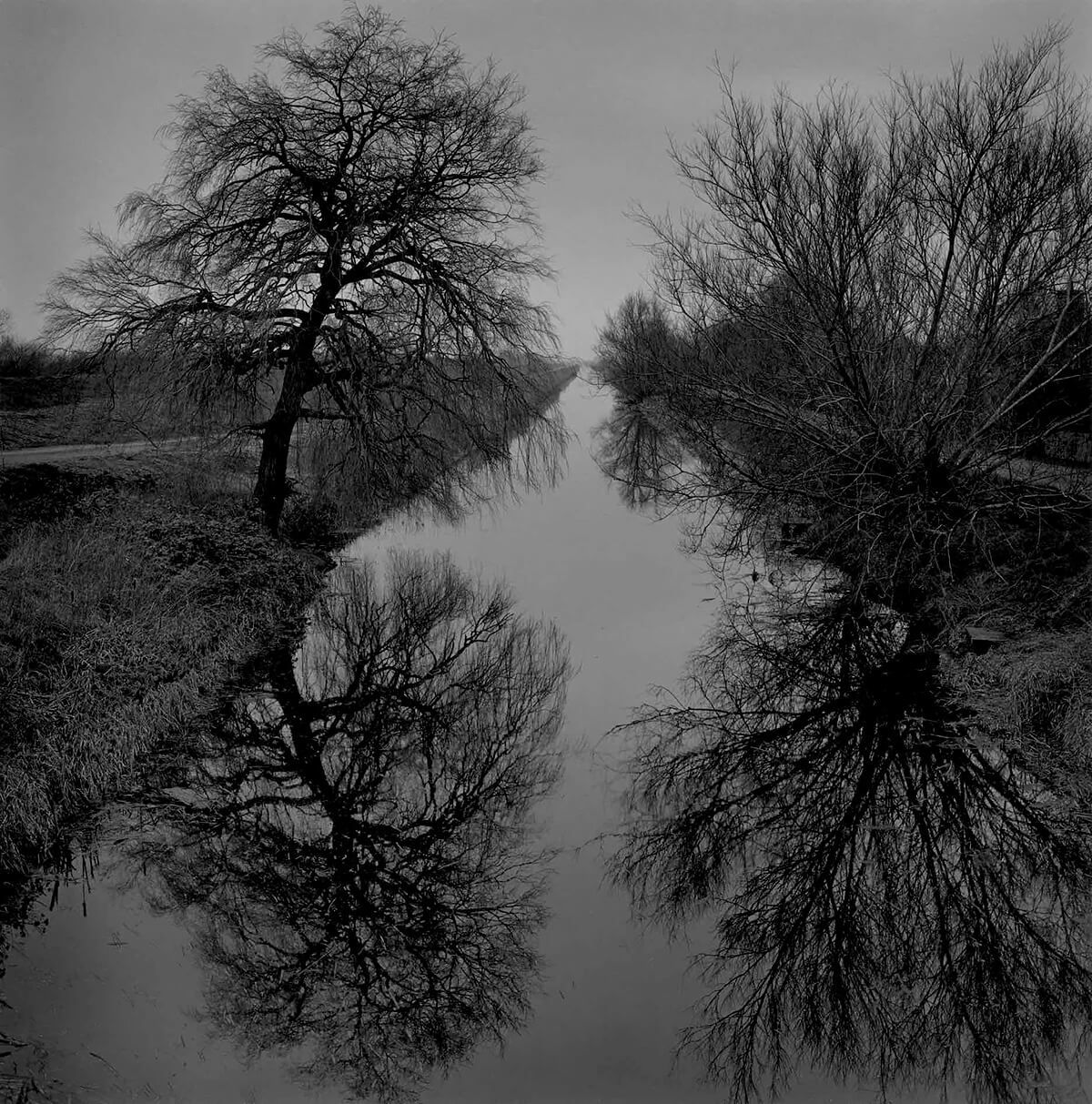 Old Redford River 2019, RECLAIMED Series © Paul Hart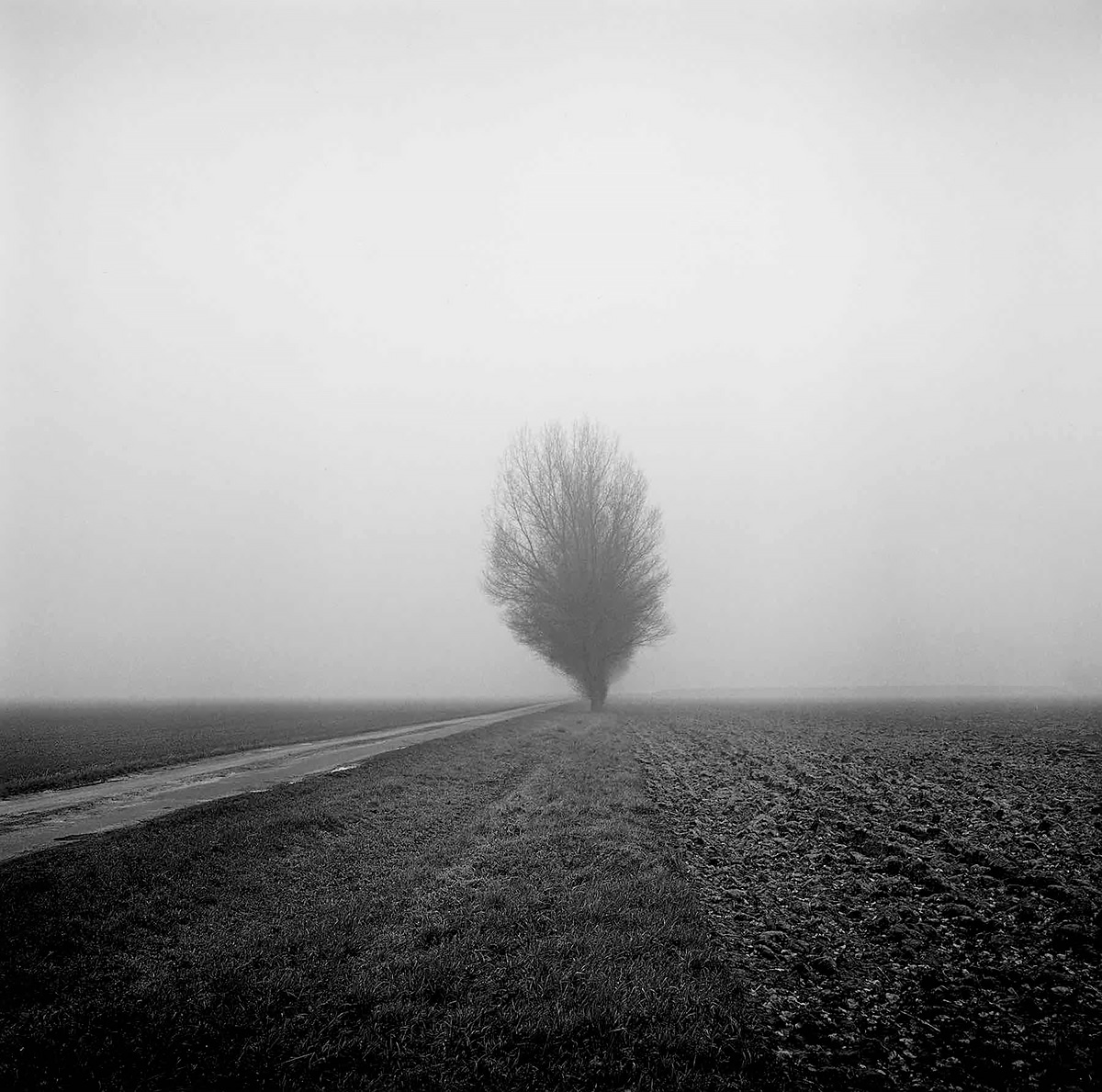 Lundy's Farm 2013, FARMED Series © Paul Hart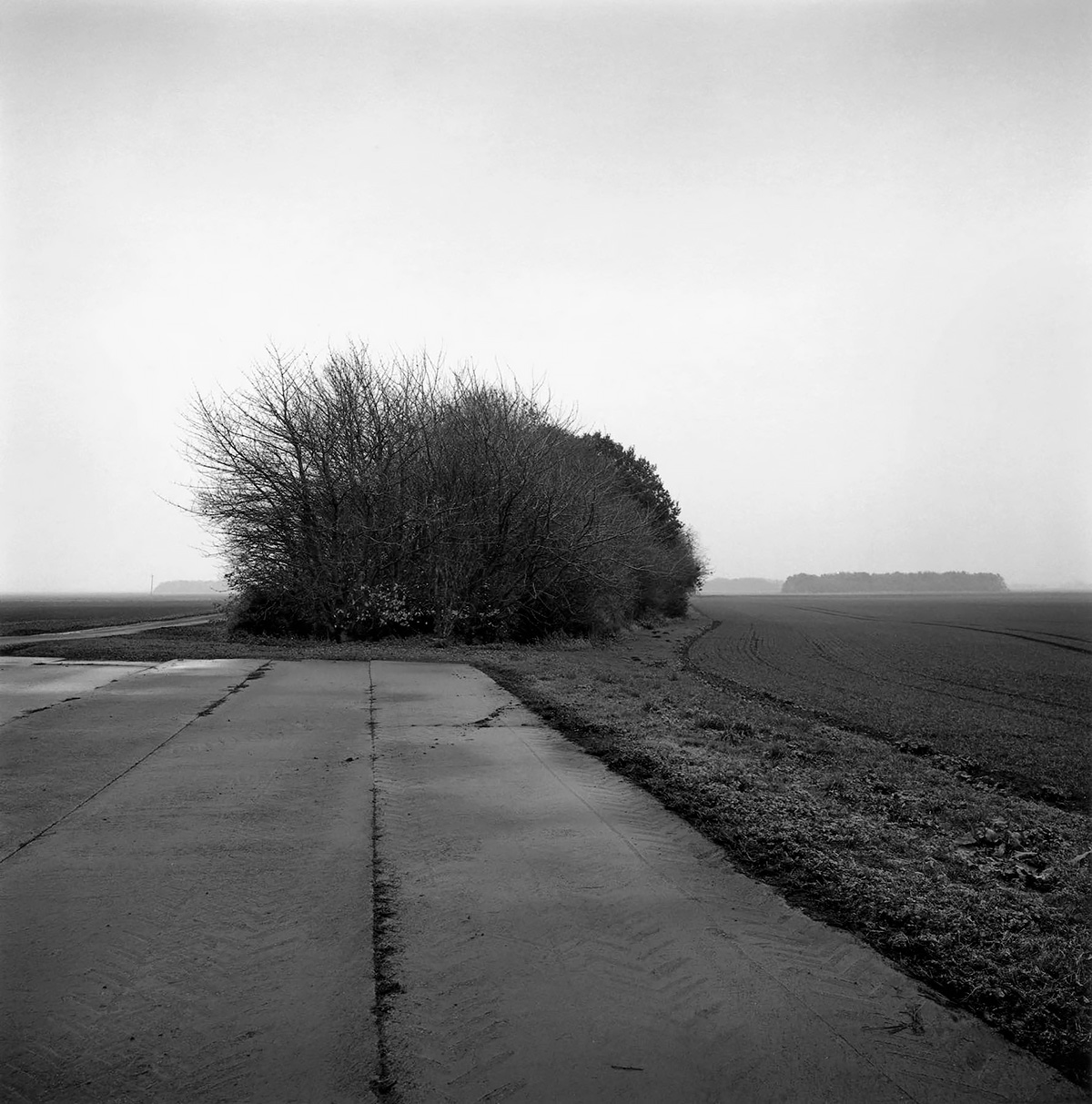 Stow Bardolph 2018, RECLAIMED Series © Paul Hart