Solidarity, the July 2020 Square Print Sale, sees Magnum Photos supporting the National Association for the Advancement of Colored People (NAACP) in collaboration with Vogue. The selection will bring together over 100 images and texts by international visual artists. In a year of global societal and political upheaval that has seen the Black Lives Matter cause taken up around the world as well as hundreds of millions facing government restrictions on movement, this theme challenges participating photographers to reflect upon the power of togetherness in tumultuous times.
While acknowledging the daunting divisions and fault-lines running through society, the selection will examine a simultaneous human yearning for commune and connection, aiming to explore the strength of both the individual and collective, as well as the interdependence of peoples around the world in the face of adversity and oppression. Everyday demonstrations of unity are shown in Harry Gruyaert's photograph of fishermen working together in a storm, W. Eugene Smith's 1951 portrait of midwife Maude Callen supporting her community, Hassan Hajjaj's troupe of acrobats from Tangiers and the visual harmony of the multicoloured raincoats of cyclists in the rain captured by Stuart Franklin in Shanghai.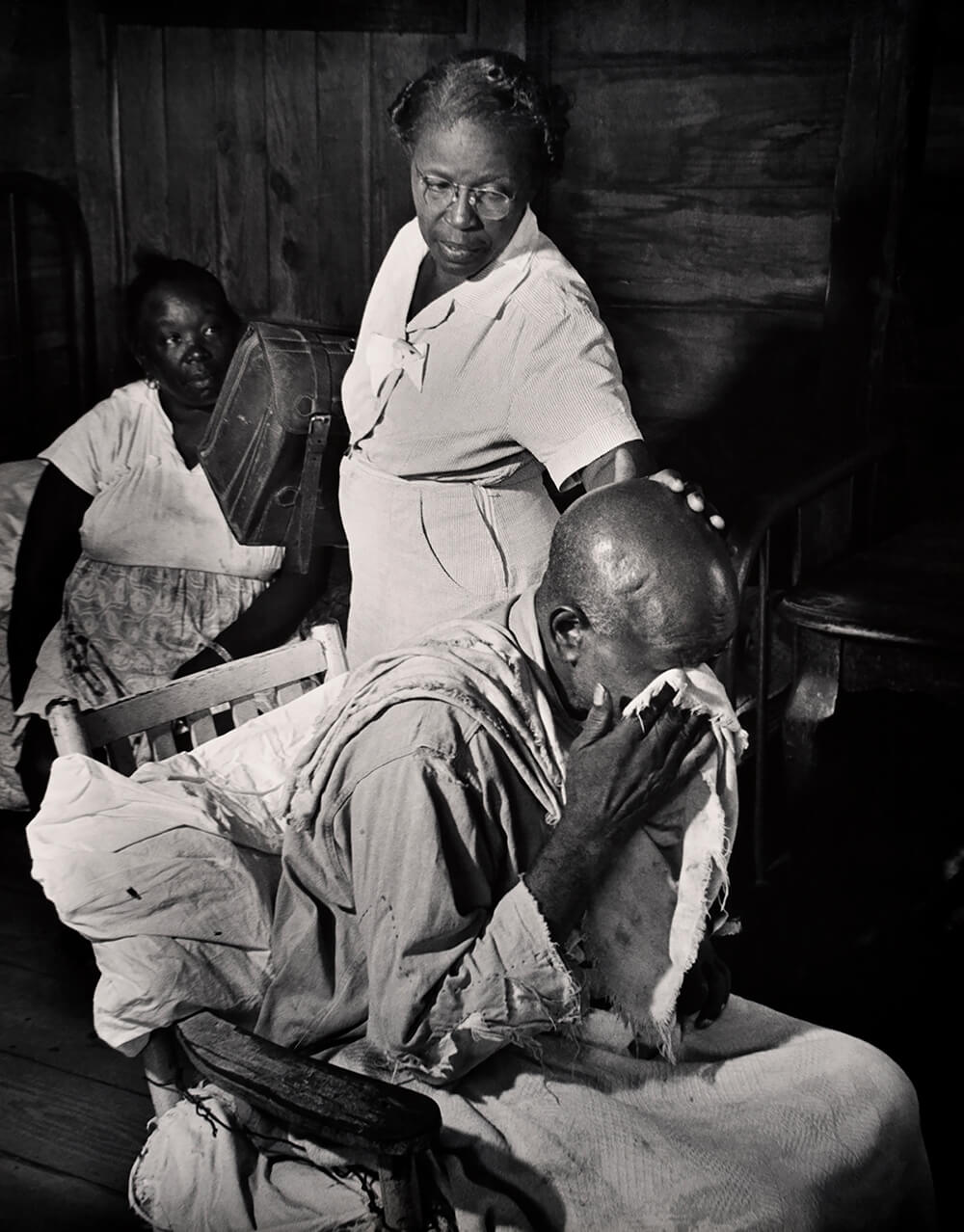 © W. Eugene Smith/Magnum Photos - 'Simple Kindness,' Nurse Midwife.1951. ©2020 The Heirs of W. Eugene Smith
Some of the images in the curation explore moments in history where human bonds and the rallying of masses to a cause strove to bring about positive change. Several photographs depict the civil rights movement in the US and the ongoing fight for racial equality. Some of the images capture the early days of the movement — like Bob Henriques' image of the crowds at the Prayer Pilgrimage for Freedom led by Martin Luther King, or Eve Arnold's 1960 photograph of activists being trained not to react to bigoted provocation and Bruce Davidson's image of protestors marching from Selma to Montgomery in 1965. Eli Reed's chosen photograph from an anti-racism protest in Forsyth County, Georgia, was taken more than 20 years later. More recently; Miranda Barnes' photograph of the Lorraine Motel to mark the 50th anniversary of Luther King's assassination, Peter van Agtmael's coverage of the fallout from the killing of George Floyd by police in Minneapolis, and Richie Shazam's Black Trans Lives Matter March in Brooklyn remind viewers of the ongoing fight for racial justice in America.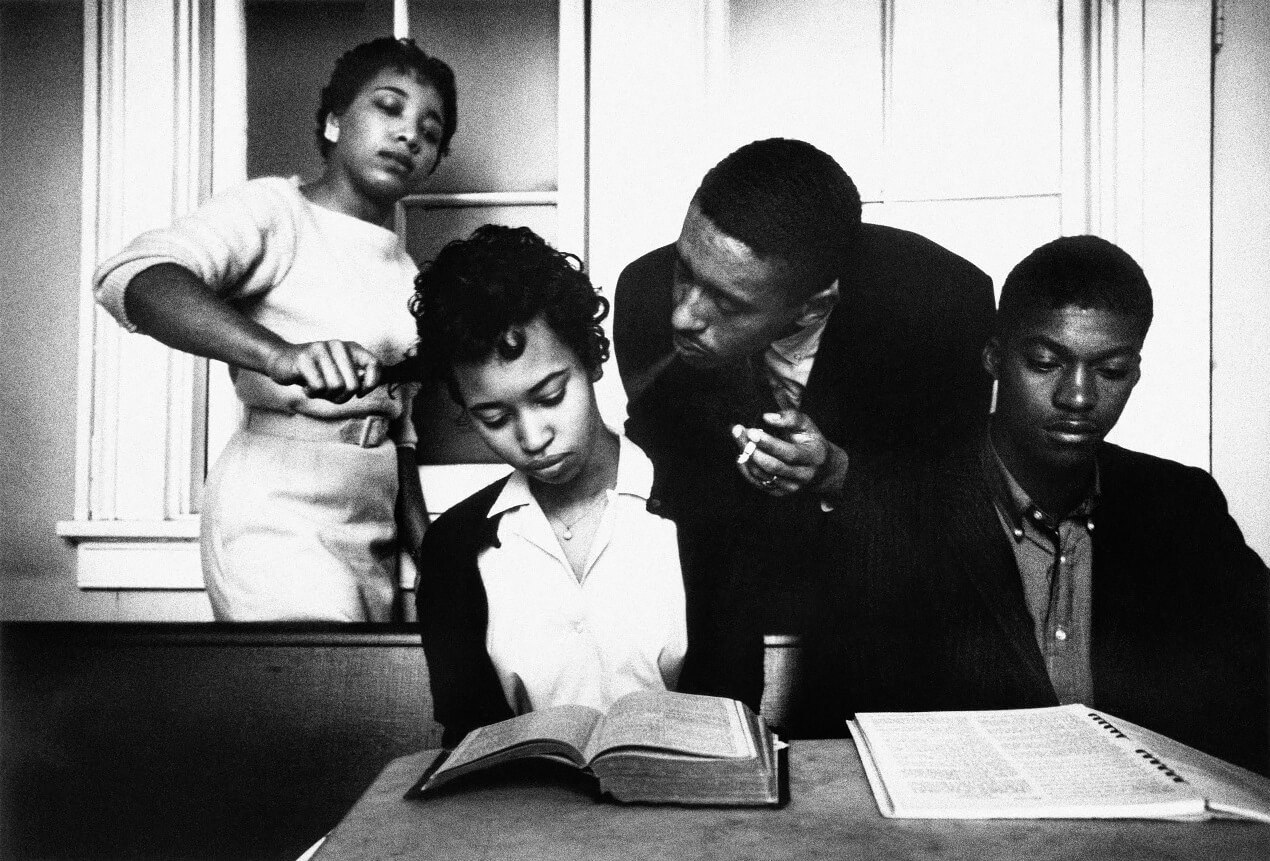 © Eve Arnold/Magnum Photos - Training activists not to react to provocation. Civil strike, CORE group (Congress of Racial Equality). Petersburg, Virginia, USA. 1960.
Other photographs in the curation explore personal paths to understanding the power of solidarity through relationships with loved ones, strangers, or movements. From private acts of unity such as Alec Soth's tender image of friendship between two blind young men, June Canedo de Souza holding her baby cousin's hands and Newsha Tavakolian's portrait of a millennial growing up in post-revolutionary Iran, to the public act of the raised fists of athletes Larry James, Lee Evans and Ron Freeman on the podium at the Mexico City Olympics in 1968 captured by Raymond Depardon.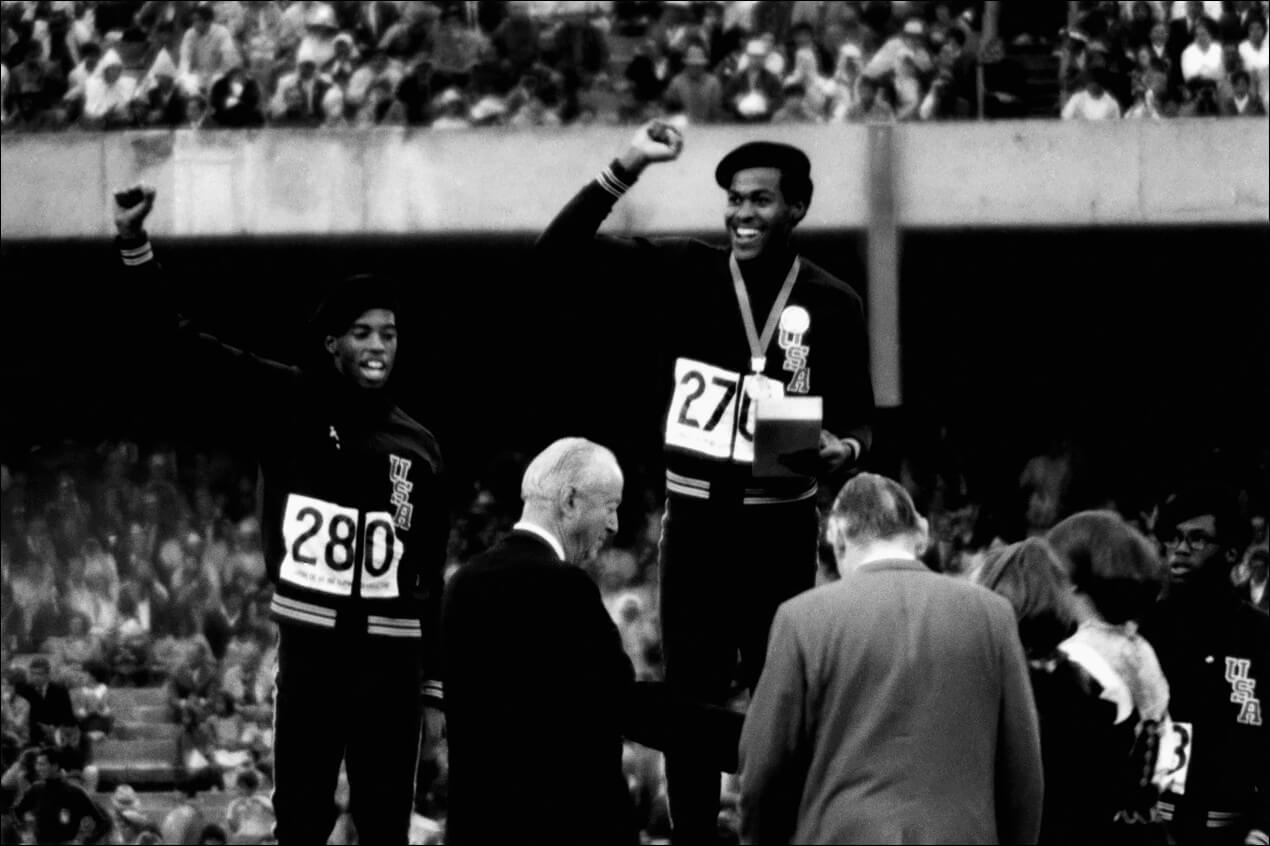 © Raymond Depardon/Magnum Photos - American athletes Larry James, Lee Evans and Ron Freeman (left to right) on the winner's podium for the 400-meter relay at the 1968 Olympic Games. Mexico City, Mexico. 1968.
About Magnum Photos
Magnum Photos Square Print Sale, in support of the NAACP and in collaboration with Vogue - Solidarity About Magnum Photos Magnum Photos was founded in Paris in 1947 as an artists' co-operative by four pioneering photographers: Robert Capa, Henri Cartier-Bresson, George Rodger, and David Chim Seymour. The legendary photo agency continues to shape photographic practice and maintains its original values of uncompromising excellence, truth, respect and independence, representing an idiosyncratic mix of journalist, artist and storyteller. Magnum photographers share a vision to chronicle world events, people, places and culture with a powerful narrative that defies convention, shatters the status quo, redefines history and transforms lives.
Magnum Photos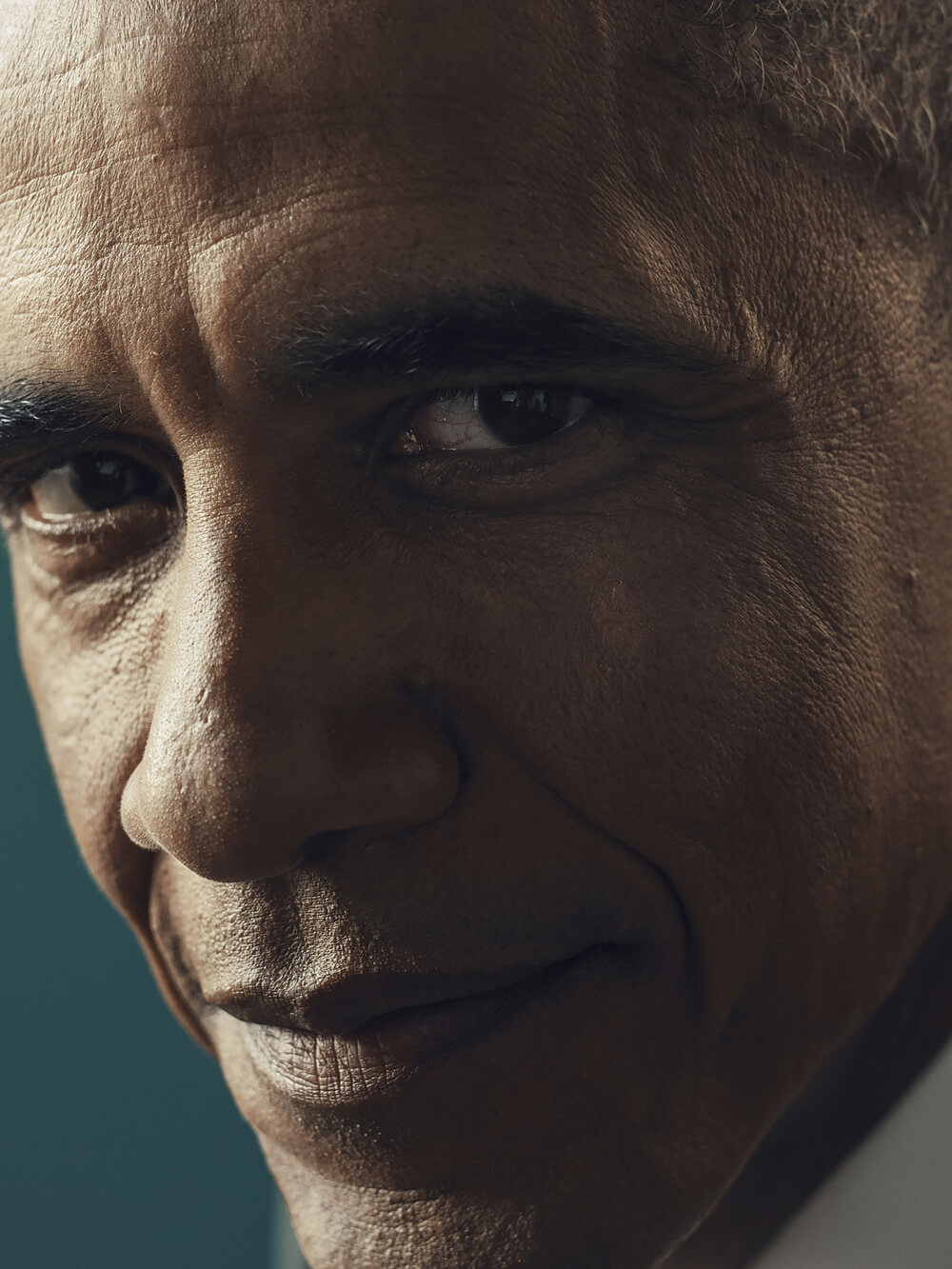 © Christopher Anderson/Magnum Photos - President Barack Obama in the private dining room of the White House. Washington, DC. USA. 2016.
About Vogue
Fashion through the lens of culture.
The foundation of Vogue 's leadership and authority is the brand's unique role as a cultural barometer for a global audience. Vogue places fashion in the context of culture and the world we live in — how we dress, live and socialize; what we eat, listen to and watch; who leads and inspires us. Vogue immerses itself in fashion and culture, always leading readers to what will happen next. Thought-provoking, relevant and always influential, Vogue defines the culture of fashion.
Vogue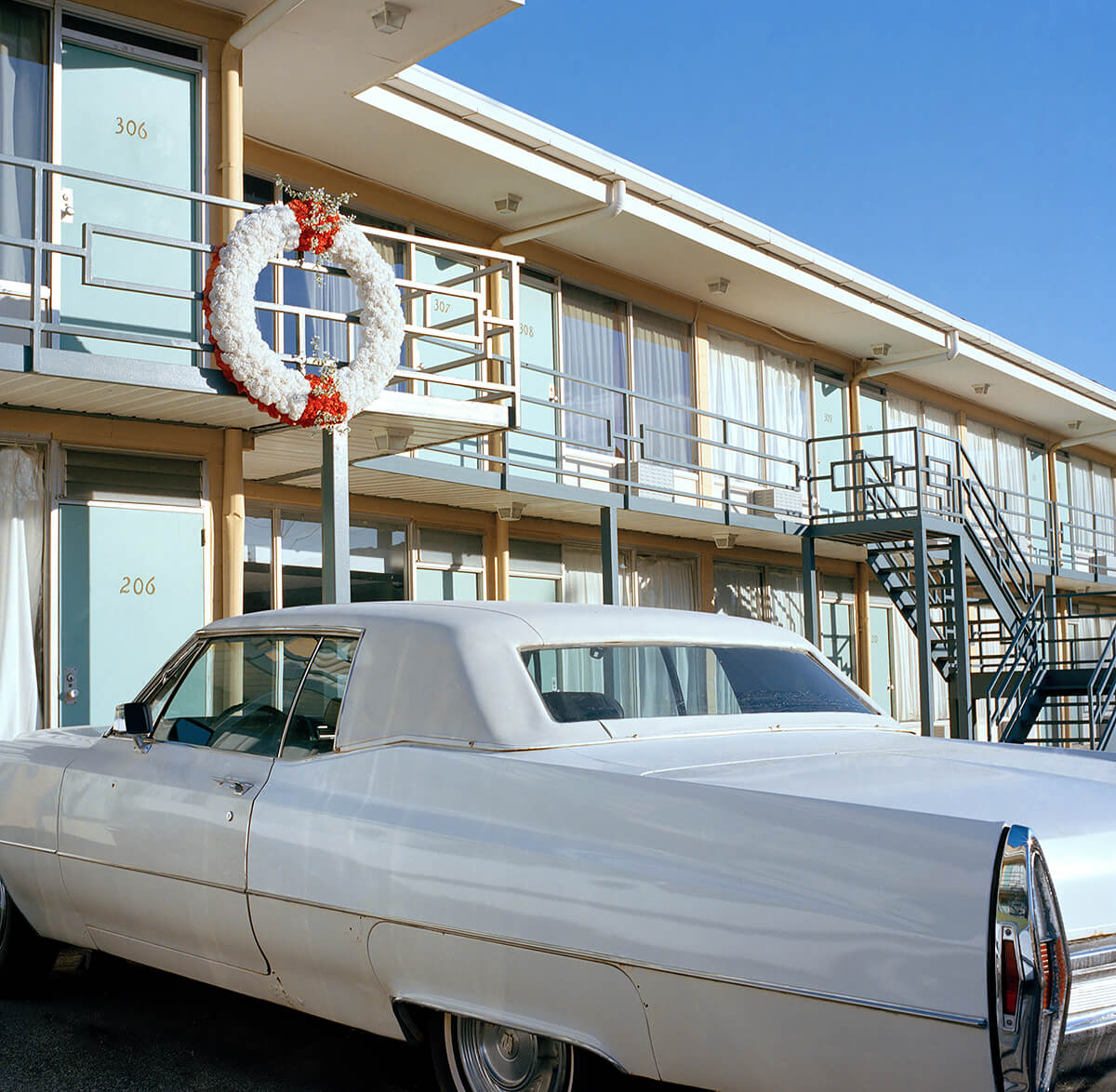 © Miranda Barnes/Vogue - Lorraine Motel. Memphis, Tennessee. 2018.
About the NAACP
Founded in 1909 in response to the ongoing violence against Black people around the United States, the NAACP (National Association for the Advancement of Colored People) is the largest and most pre-eminent civil rights organization in the nation. They have over 2,200 units and branches across the nation, along with well over two million activists. Their mission is to secure the political, educational, social, and economic equality of rights in order to eliminate race-based discrimination and ensure the health and well-being of all persons.
The vision of the National Association for the Advancement of Colored People is to ensure a society in which all individuals have equal rights without discrimination based on race.
NAACP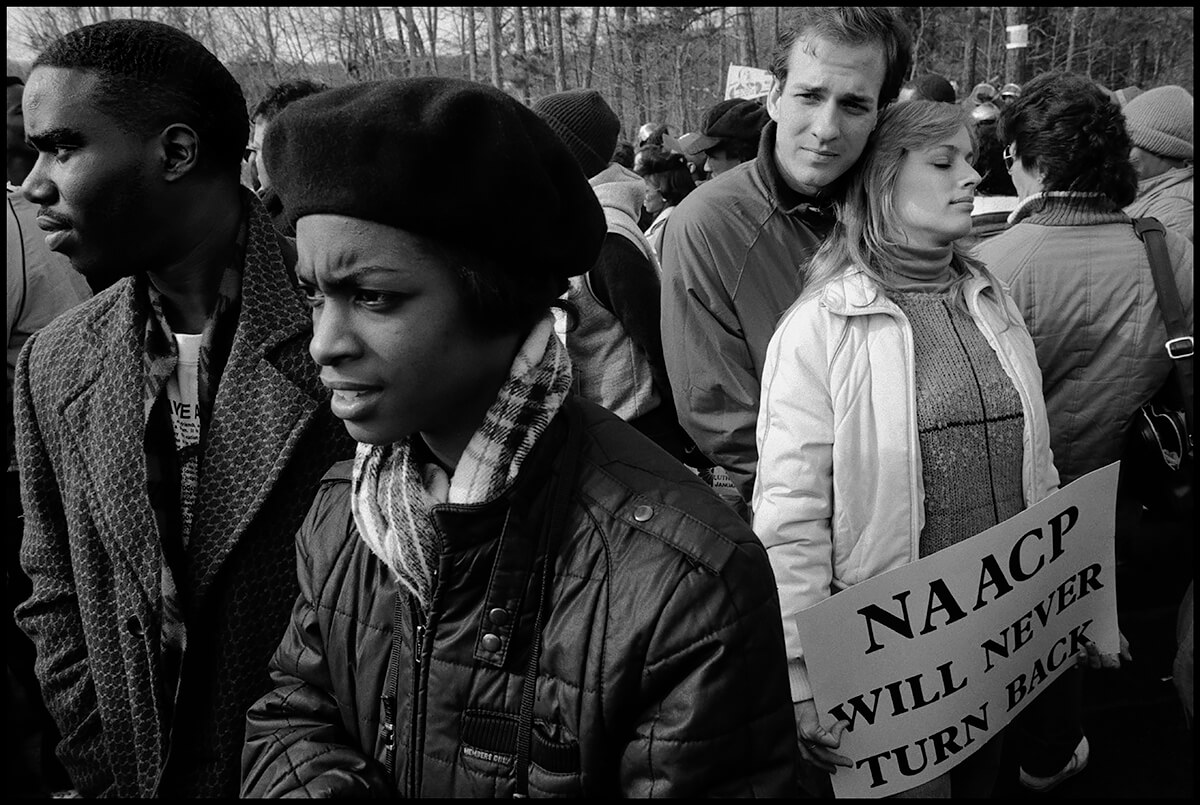 © Eli Reed/Magnum Photos - Anti-racism March. Forsyth County, Georgia, USA. 1987.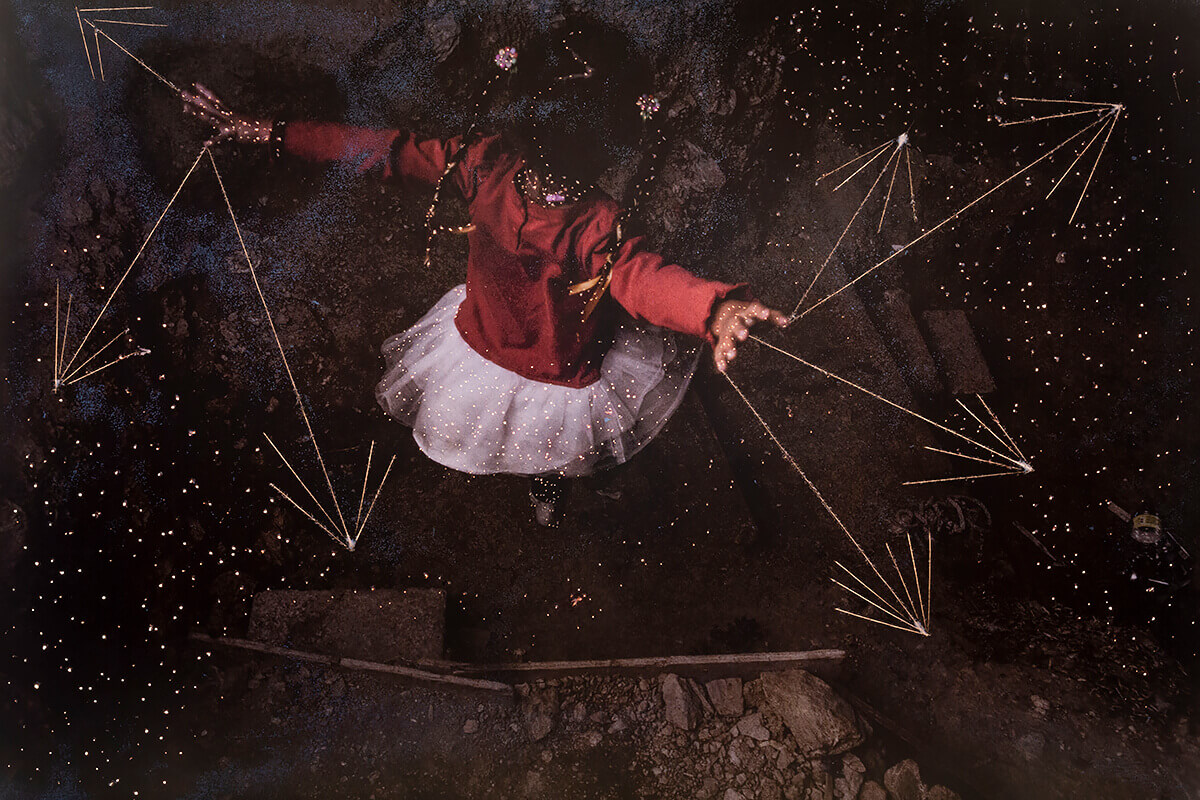 © Yael Martinez/Magnum Photos - The Space Between, from the series Firefly. Guerrero, Mexico. 2020.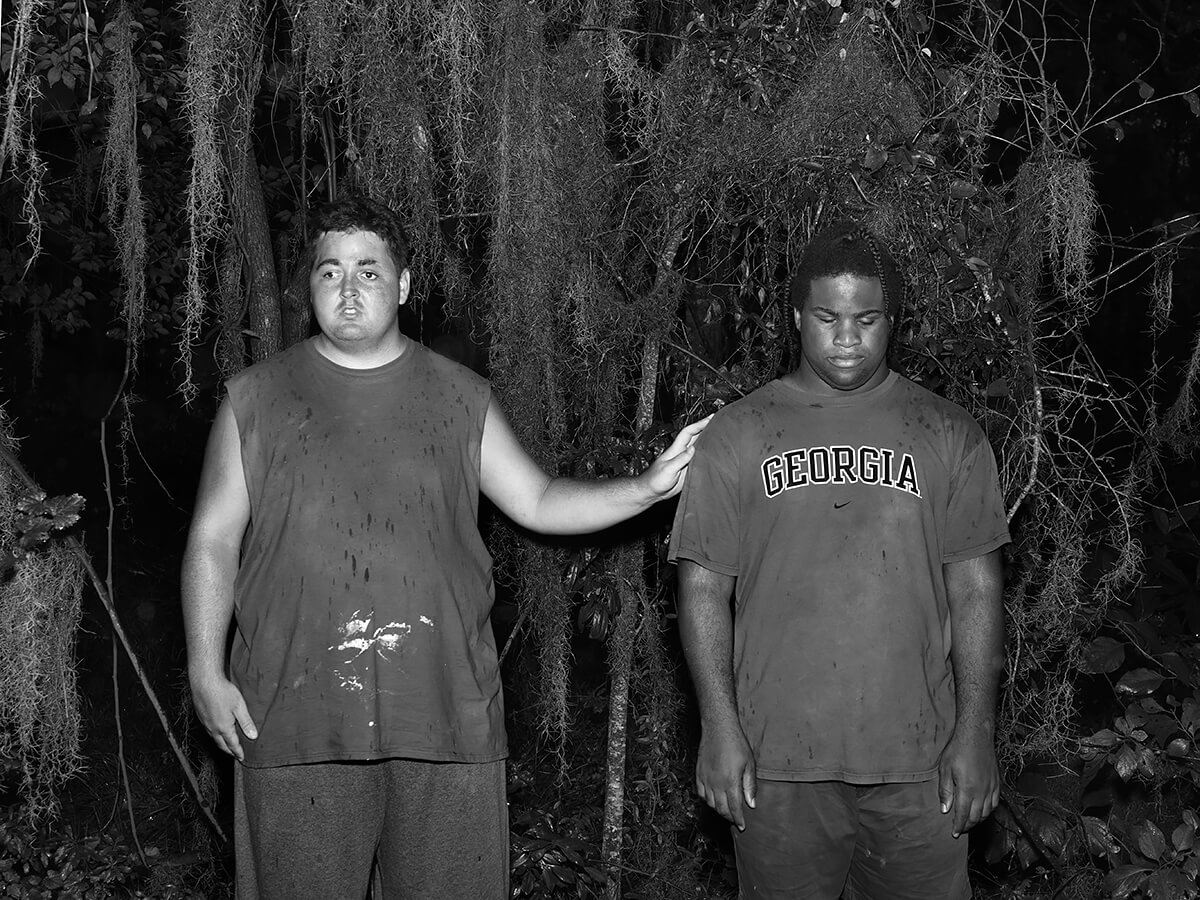 © Alec Soth/Magnum Photos - Lee and Quintavious. Ware County, Georgia. 2014.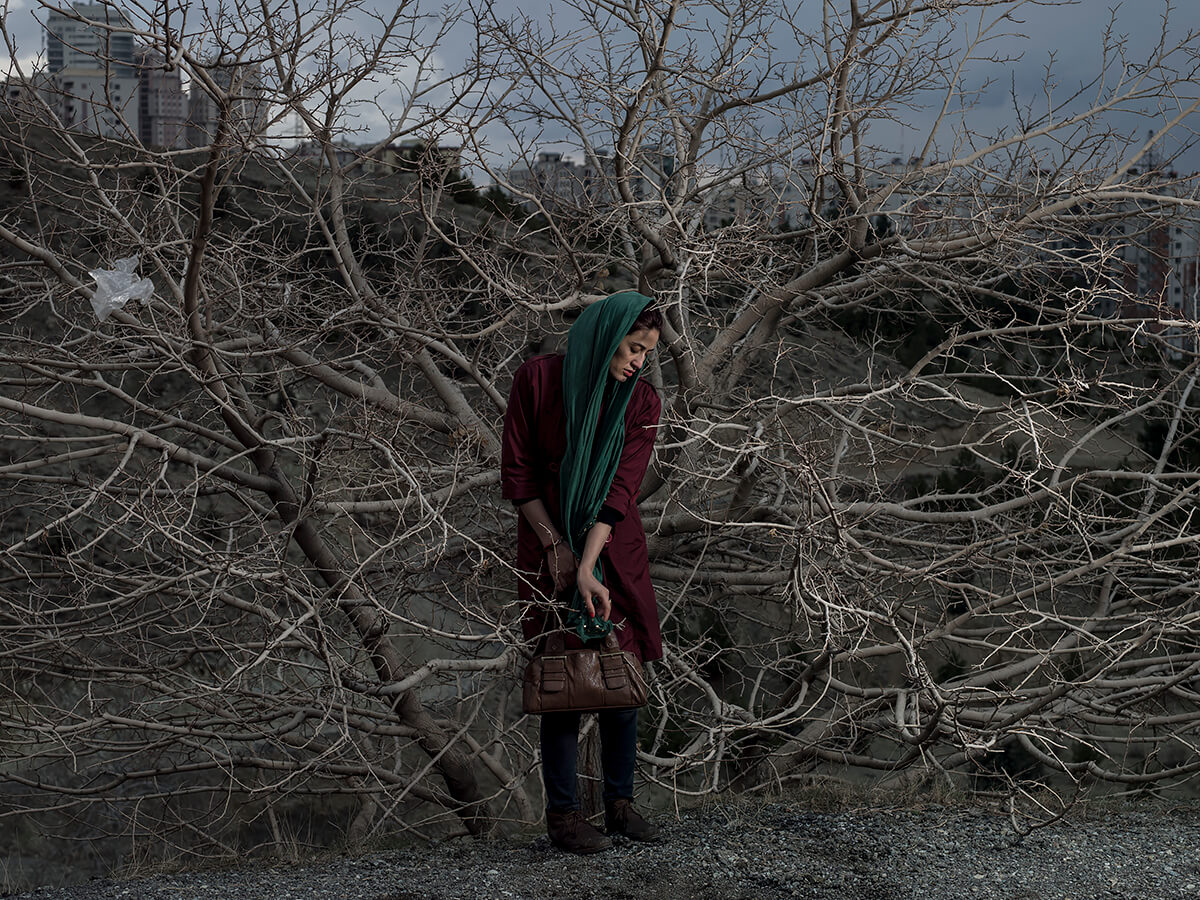 © Newsha Tavakolian/Magnum Photos - Portrait of Somayyeh. Tehran, Iran.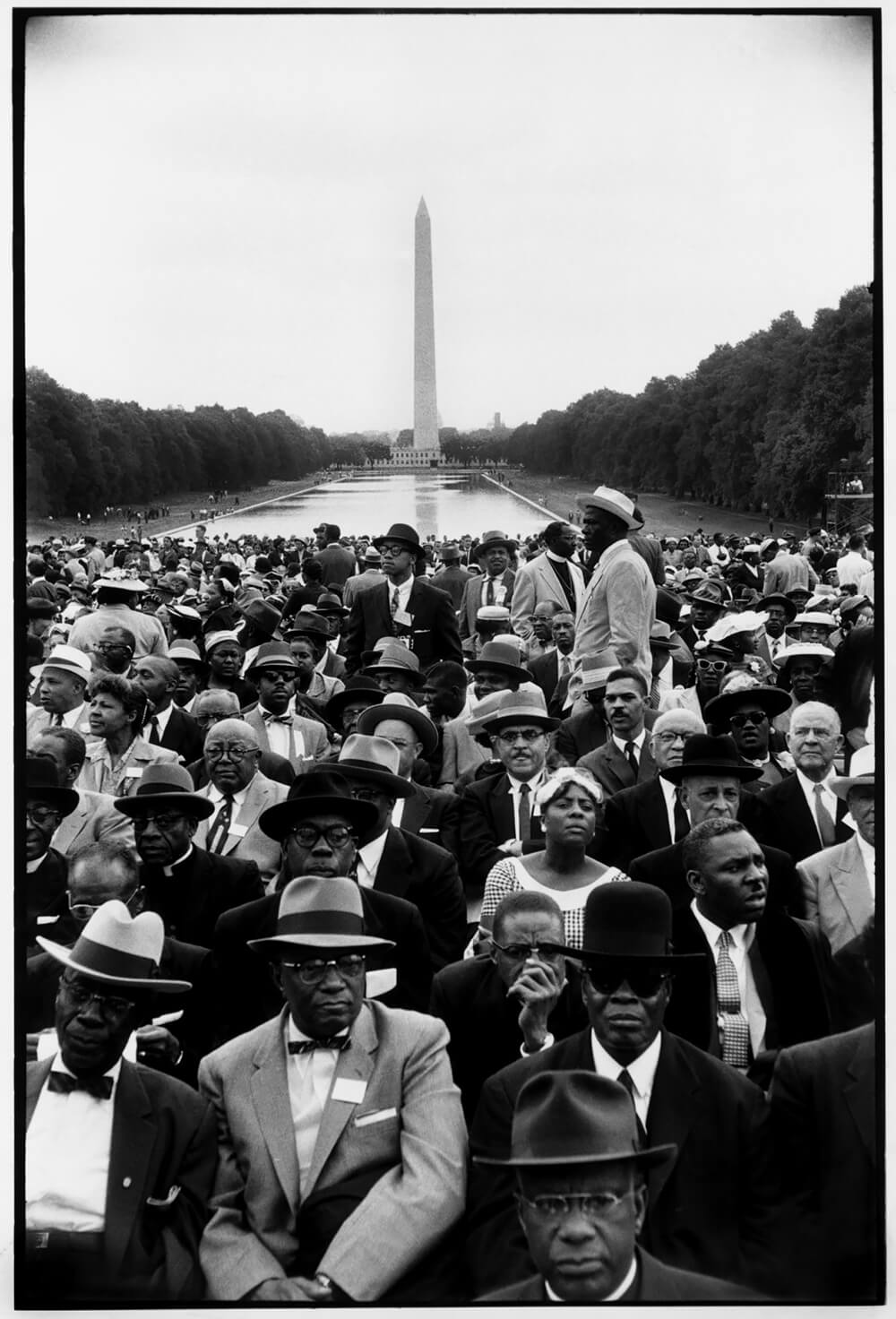 © Bob Henriques/Magnum Photos - Crowds at the reflecting pools by the Washington Monument during the Prayer Pilgrimage for Freedom, led by Dr Martin Luther King, Jr. Washington DC, USA. May 17th, 1957.