Launched in February 2015, britishphotography.org is a new, free, public resource for British photography. Providing access to a comprehensive range of British photography through the privately-owned works in the Hyman Collection, the site also serves as a portal to other British photography websites and resources.
Established over a period of 20 years by James Hyman and his wife, Claire, the Hyman Collection currently consists of over 3,000 artworks, with an emphasis on photography from the 19th century to the present day. As well as housing major works of art, the Collection also seeks to support British photographers through acquisitions and commissions, research, online exhibitions and through britishphotography.org.
Functioning as an access point to the most important and compelling photography to emerge from the UK, and with a particular focus on conceptual documentary practice, britishphotography.org will profile established masters of the medium as well as emerging British talent.
Where possible, the Hymans have collected an entire series of a photographer's work rather than selecting individual prints from an exhibition, resulting in the chance to experience landmark images in the context of the body of work within which they were created. Within the new resource, works are given further context through a series of online exhibitions. Currently on view are Land of Make Believe, Street Theatre and Childhood.
The website will be updated regularly to reflect new acquisitions, research, special initiatives and news from the field.
Dr. James Hyman said: As long-time supporters of photography and the accessibility of art, we are delighted to launch britishphotography.org as a public resource to support and promote photography in Britain. In development for over three years, the site will showcase important works from the Hyman Collection in order to serve as a educational platform to encourage a better understanding and appreciation of British photography both in this country and internationally.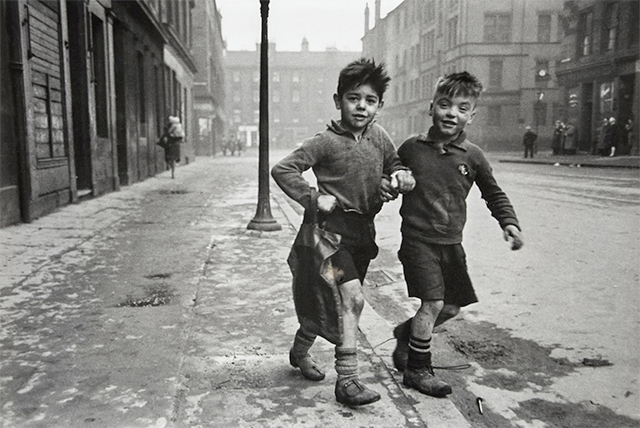 Collected over a period of 20 years, the Hyman Collection presently consists of over three thousand artworks in all media, with an emphasis on photography from its earliest days in the nineteenth century through to contemporary practice. As well as original photography, the collection also includes Anya Gallaccio's most famous work, Red on Green, a floor of ten thousand fragrant English tea roses, which has been exhibited across the world; figures by Zhang Huan made from the ash of incense sticks burned in Buddhist Temples; and the original life-size Spitting Image puppets of Margaret Thatcher and her government ministers.