For me, my photography has always been related with people, stories and life's journey.
Tango In The Big Mango
is an attempt in observing moments of people in dialogue with life. The series explores Bangkok as a city in which the coexistence of different cultures and people from different countries, despite their peculiarities, have found a way to live together.
Tango In The Big Mango
photo book (
now a Kickstarter campaign
) is a mixture of documentary/street and conceptual images. The series consists of four parts: documentary/street photography, and conceptual themes of greed, growth, and angst.
Tango In The Big Mango
captures the intensity of urban life and barrage of consumption, culture and eccentricity in Bangkok.
I tend to see this group of works as documentary in a unique sense of the word. We tend to think of documentary as something like a capture that is highly instructive and explanatory, but I see Nitsch's use of the documentary as something far more Baudelaire-like, a split second in time that lends our eye something prior to narrative meaning and description/definition.
-
Gregory Galligan
, Director Thai Art Archives
A distinctive and raw portrait of contemporary Bangkok and its inhabitants that remains as complicated as inscrutable. Like Tango, Bangkok has influences from many countries. This photographic documentary concept explores the question of identity, and the boundaries between growth and angst - a finite attempt at conceiving of the inconceivability, that is life.
-
Reto F. Brunner
, Curator photoMÜNCHEN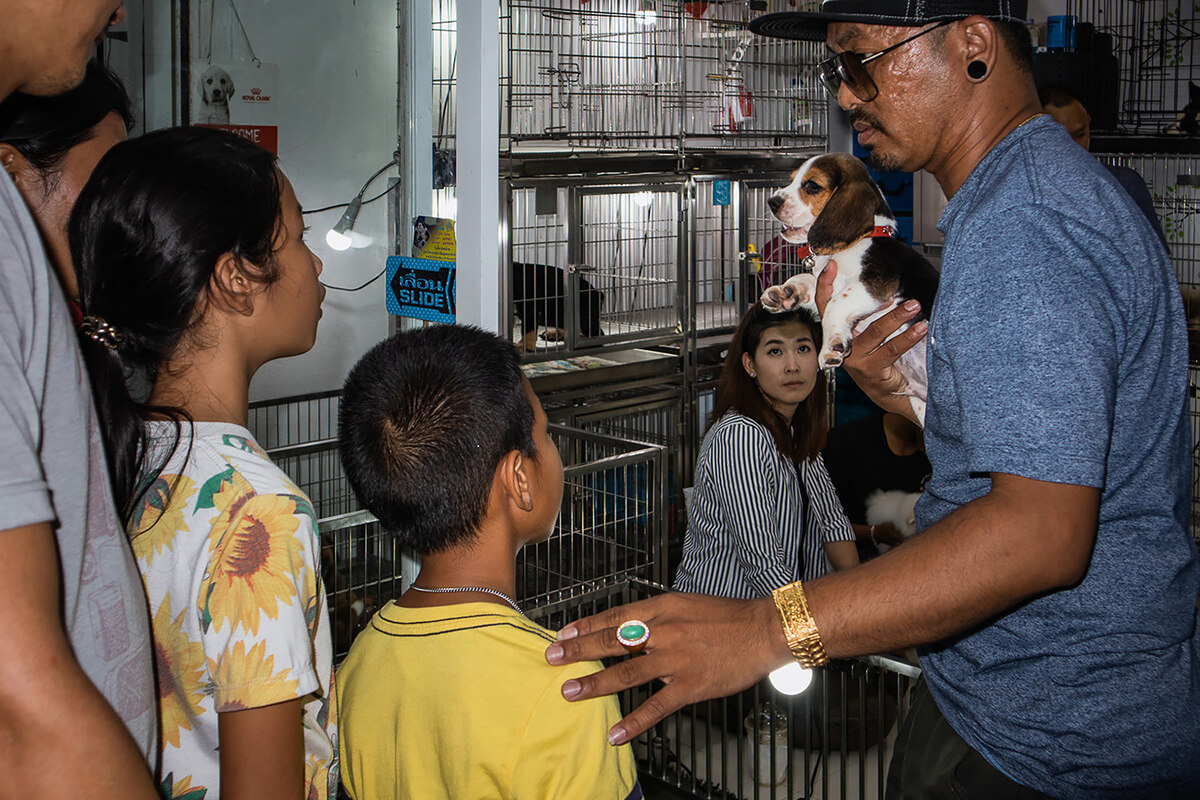 Peter Nitsch:
Peter Nitsch
was part of the late eighties of the German Skater scene. He studied communication design in Munich and graduated as a designer from the University of Munich, Department of Design (specializing in motion design). As on-air designer he worked for clients such as Universal Studios, ProSieben, 13th Street, SciFi Channel, and the United Nations. He then began to concentrate on corporate design and photography.
Nitsch has won several international awards both as designer (New York Festival, BDA) and photographer (Los Angeles International Photography Award, Hasselblad Masters semifinalist). He is co-founder of 'Playboard Magazine', 'RUPA' and the former culture blog 'get addicted to'.
In 2020 Nitsch became a life-time member of The Royal Photographic Society of Thailand.