Wherever he goes, Allen Wheatcroft seems to bring with him his own template of a stage; a kind of map for his cast of characters to stand on. He writes very effective short plays filled with interactive, peopled dramas performed with hands, arms, feet, twists, grimaces and particular posture.
- Jeff Mermelstein, street photographer
Allen Wheatcroft
's first monograph, Body Language (Damiani) explores the delicate balance between connection and dislocation, which he keenly observes while roaming city streets in the U.S. and Europe, with his Leica camera on hand. Taken from 2014-2018 in Chicago, Los Angeles, Berlin, Paris and Stockholm and Uppsala, Sweden, the photographs emphasize gestures, movements, and expressions - a visual language without words. These pictures prompt the viewer to wonder about, and empathize with, the bankers and doormen, loners and gym rats, tourists and sun bathers - eager, perplexed, hurting - who inhabit our modern cities. With a focus on tension, loneliness, and synchronicity in contemporary life, this project artfully captures the universal language of the body in the street.
Watching body language, Wheatcroft imagines where the people he sees live and work and what they think about. He is curious about the connections they've missed and the chances they've lost, their isolation relieved perhaps by the touch of a companion's hand, a short daydream, the first warm sunlight in spring, or the assertion of their own personal style. He knows his subjects only from the gestures they make, the feelings they project as they walk or linger: With my camera, I capture the moods they convey as I pass, never to encounter them again.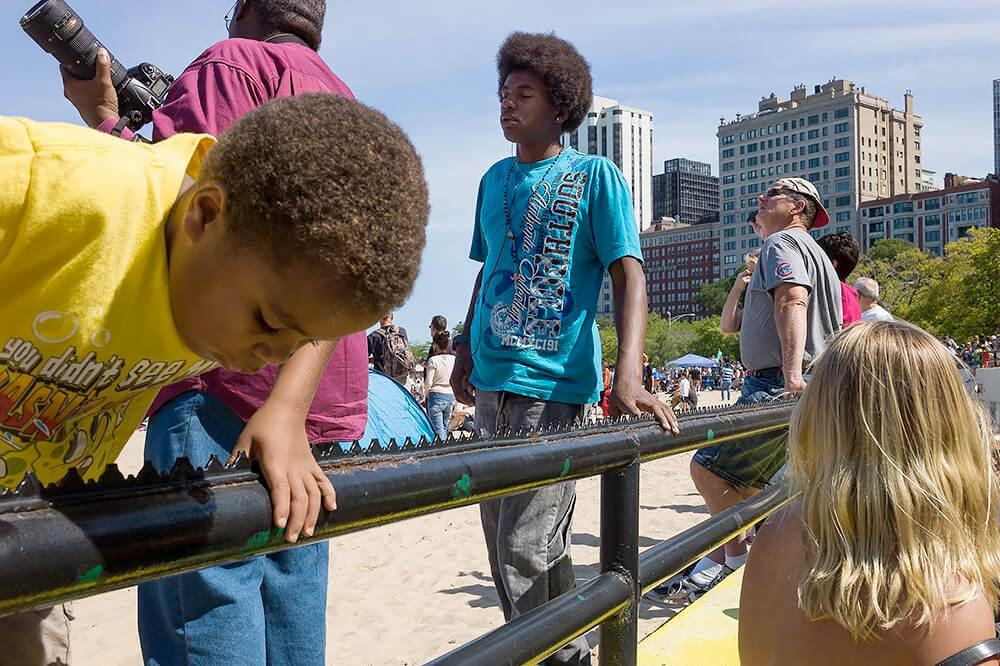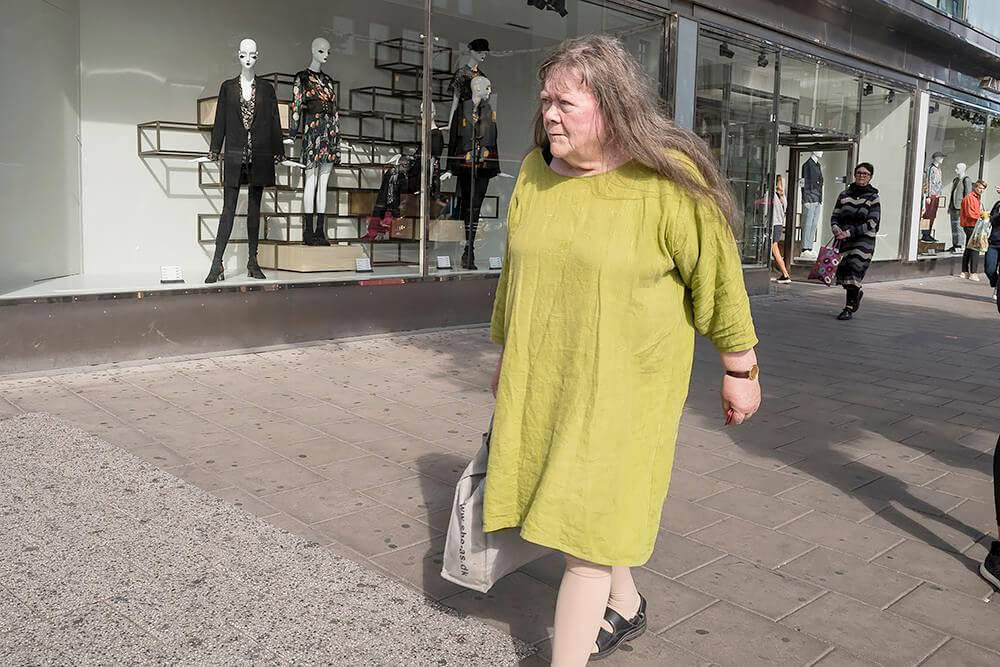 The people depicted in Body Language are caught up in their own worlds, lost in thought and mostly oblivious of their fellow denizens. Some are captured moving to their next destination, while others are caught stopping to smoke a cigarette, read a map, take a picture, wait for a city bus, or look up at the sky perhaps to marvel at the architecture of a tall building or simply savor the midday sun on their face.
Wheatcroft describes himself as an un-observed observer. He often blends in, like a tourist or shopper, when shooting pictures so the people he photographs go about their business without reacting to him. He photographs in different cities for weeks at time, usually over six hours a day, and returns to them multiple times to revisit favorite locations. He is interested in the context as well as the people and finds patterns or movements that convey a sense of how strange life can be. Much of the story in his series emerges in the editing process when sequencing the images.
Body Language includes an introduction by the award-winning street photographer Jeff Mermelstein.
Allen Wheatcroft
is a largely self-taught Chicago-based street and documentary photographer with an academic background in the social sciences and a long career in publishing. Over three decades, he has built a considerable body of documentary and street images in a number of long-running projects. He recently began exhibiting selections from his work and will be publishing his first book, Body Language, a selection of street photographs from a number of cities in the United States and Europe, in spring 2020 with Damiani.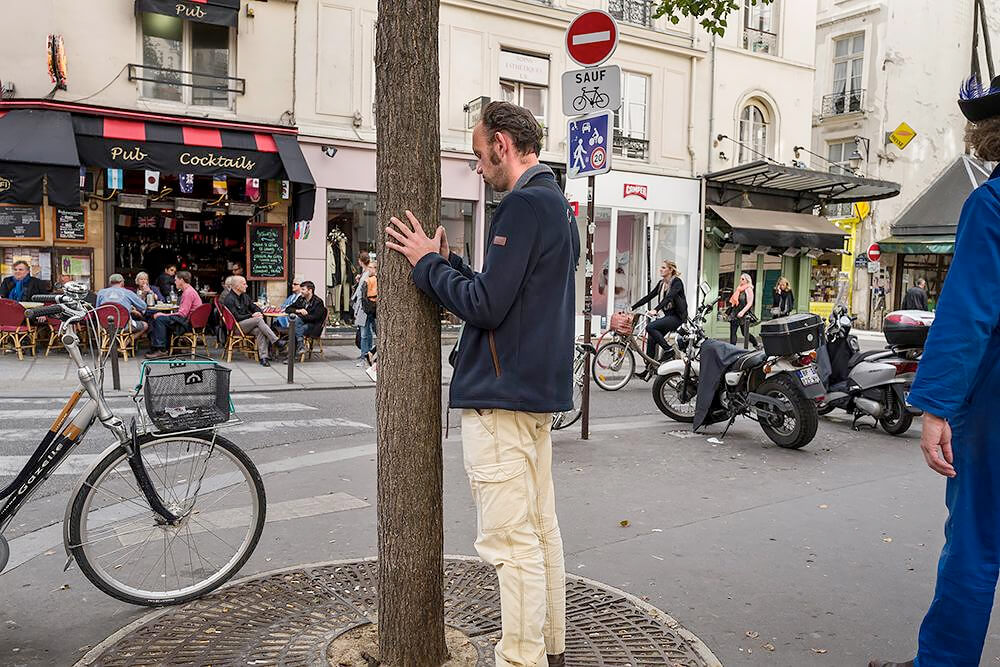 Jeff Mermelstein (b. 1957) in New Brunswick, New Jersey, studied at Rutgers College and the International Center of Photography. His award-winning career combines personal photographs with assignments for publications such as LIFE, The New Yorker, and The New York Times Magazine. In the tradition of other photographers such as Helen Levitt, he has photographed street life in New York City extensively as well as September 11th and its aftermath. His works are held by institutions including the Art Institute of Chicago; the International Museum of Photography at George Eastman House; and The New York Public Library.