Industry leaders join the judging line up for the prestigious 2020 Kraszna-Krausz Photography and Moving Image Book Awards
Winning publications will be announced at an awards ceremony on Thursday 14 May 2020 at the Royal Society of Arts
The Kraszna-Krausz Book Awards coincide with Photo London, 14 - 17 May 2020, Somerset House, London
Now in its 35th year, The Kraszna-Krausz Book Awards have a long history of profiling talent, celebrating outstanding new publications alongside their authors and creators. At the heart of each edition of awards is a team of judges who select the Best Photography Book and the Best Moving Image Book from the past year. The 2020 judging panel brings together a broad spectrum of expertise and authority on the subjects and is comprised of writers, industry leaders, academics, and creatives.
Previous winners of the Kraszna-Krausz Awards have gone on to be recognised with prizes such as the Deutsche Börse photography prize (Susan Meiselas, 2019 Kraszna-Krausz Fellowship Award) and Photo London Master of Photography (Edward Burtynsky, Kraszna-Krausz Best Photography Book, 2010), whilst last year's edition of the awards highlighted such exceptional works as Jane Giles: Scala Cinema 1978 - 1993 (FAB Press) and Zanele Muholi: Somnyama Ngonyama, Hail the Dark Lioness (Aperture).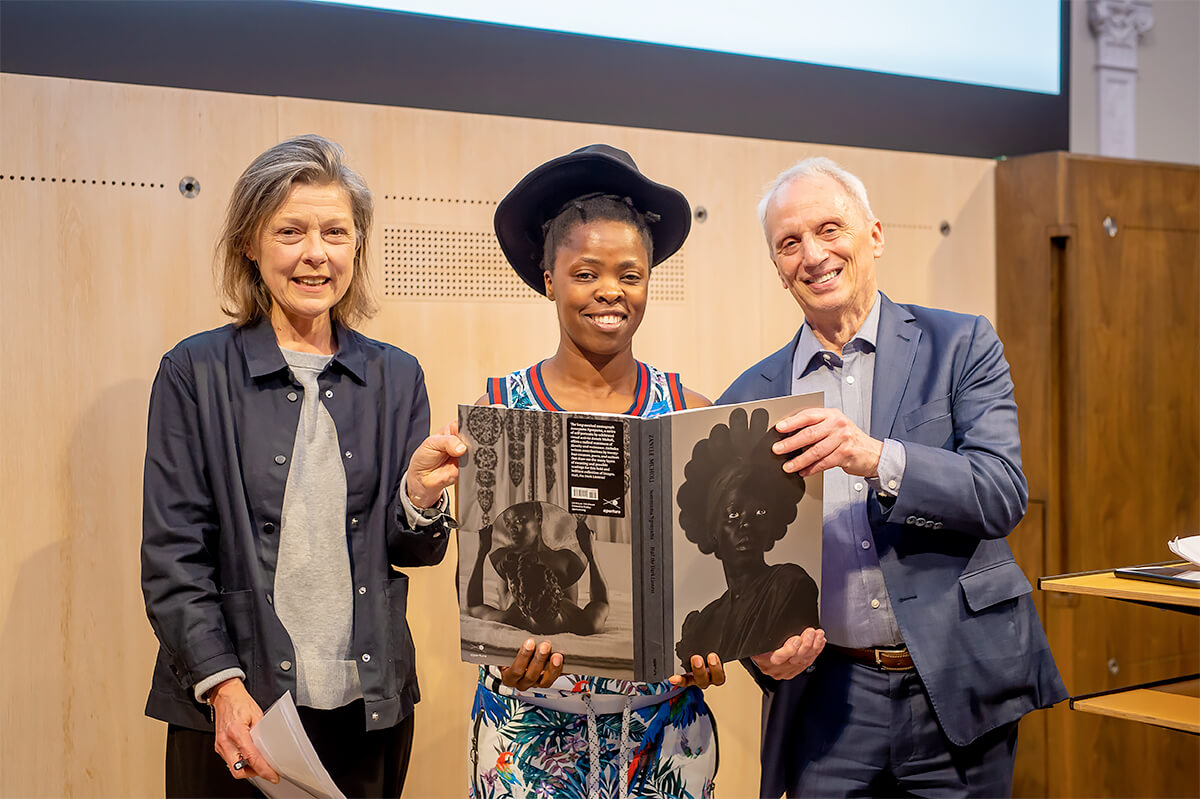 The 2020 Photography Book Award will be judged by:
Elizabeth Edwards, visual and historical anthropologist and independent scholar
Peter Fraser, contemporary British photographer at the forefront of colour photography
Shoair Mavlian, Director of Photoworks.
The Moving Image Book Award will be judged by:
Melanie Hoyes, Industry Inclusion Executive, Film Fund at the British Film Institute (BFI)
Geoffrey Macnab, author, and contributor to Screen International and The Independent
Dr Andrew Moor, Reader in Cinema History, Manchester Metropolitan University.
Books are judged on their content, presentation, texture, quality and design and the panel will be looking for the best original works published in 2019.
The long and shortlists for both awards will be announced in March. The winners will be revealed at a ceremony hosted at the Royal Society of Arts (RSA) on 14th May 2020.
To celebrate the 35th anniversary of these prestigious awards, the Kraszna-Krausz Foundation will be hosting a public lecture presented by internationally renowned writer, public speaker and curator, David Campany: Photography and Cinema, from A to Z. The lecture will take the form of twenty-six short reflections on still and moving images and is hosted by Birkbeck, University of London, 30 March 2020.
ABOUT THE JUDGES:
Photography Book Award
Elizabeth Edwards is a visual and historical anthropologist. She is currently Andrew W. Mellon Visiting Professor at the V&A Research Institute, London and Professor Emerita of Photographic History at De Montfort University, Leicester. Edwards is an Honorary Professor in the Department of Anthropology University College London and a Curator Emerita and Research Affiliate at ISCA, University of Oxford. In 2015 she was the first photographic specialist to be elected a Fellow of the British Academy.
Peter Fraser is a contemporary photographer with works held in major establishments across the world including the Tate, The British Council, V&A, Foundation A Stichting, Brussels, Mast Foundation, Bologna, Siemens Collection, Munich, Yale Centre for British Art, and Private Collections Worldwide. In 2002, The Photographers' Gallery, London, staged a 20 year survey exhibition of Fraser's work. From January to May 2013, Tate St Ives held a retrospective of Fraser's career, the first Tate Retrospective for a living British Photographer working in colour.
Shoair Mavlian is director of Photoworks and was named in Apollo Magazine's 40 under 40 Europe - Thinkers. At Photoworks she curated Ursula Schulz-Dornburg, Zone Grise / The Land In between for the MEP - Maison Européenne de la Photographie, Paris (2019) and A New Europe, Brighton Photo Biennial (2018). From 2011-2018 she was Assistant Curator, Photography and International Art at Tate Modern, London. @photoworks_uk
Moving Image Book Award
Melanie Hoyes joined the BFI in 2016 as a researcher and now is Industry Inclusion Executive at Film Fund, to advocate for equity and access in the industry. She has a background in academic research, having completed a BA in Film and Literature at the University of Warwick and an MA in the History of Film and Visual Media at Birkbeck, University of London. She has previously taught undergraduates in Film, Media and Cultural Studies at the University of Sussex.
Geoffrey Macnab is a senior correspondent at Screen International and a columnist and film reviewer for The Independent. His books include 'Stairways to Heaven: Rebuilding the British Film Industry' (2018), 'Ingmar Bergman: The Life and Films of the Last Great European Director', 'Delivering Dreams: A Century of British Film Distribution', 'The Making of Taxi Driver', 'Searching for Stars: Stardom and Screen Acting in British Cinema', 'Screen Epiphanies' and 'J Arthur Rank and the British Film Industry'.
Dr Andrew Moor completed a doctorate on the films of Michael Powell and Emeric Pressburger in 2000 and is now Reader in Cinema History in the Department of English and Manchester Metropolitan University. His monograph, Powell and Pressburger: A Cinema of Magic Spaces was first published by I.B. Tauris in 2005. He has taught across a wide range of cinema studies, and published on various aspects of British cinema and LGBTQ cinema. Andrew is the elected Chair of the British Association of Film, Television and Screen Studies.