Clay Lipsky
is a fine art photographer & Emmy Award winning graphic designer based in Los Angeles. He has applied his unique visual style across a variety of mediums, from print and multimedia to TV and film. We asked him a few questions about his life and work.
All About Photo: Where did you study photography?
Clay Lipsky:
In school I studied graphic design and illustration. I am self taught when it comes to photography.
How long have you been a photographer?
From a very young age I have enjoyed taking photos, but I never pursued it seriously. Within the last five years I have rediscovered the medium and enjoying exploring its many paths while also making up for lost time.
What or who inspires you?
I can find inspiration anywhere. Living in Los Angeles provides endless opportunities for creative exploration, from the city to the desert and along the coast.
How could you describe your style?
My career as an art director/designer heavily influences my photography. Much like in graphic design, I enjoy exploring different looks. Overall color and composition are very important to me and will vary greatly depending on what best suits the concept and subject matter. In general I like to find ways to tell stories through images that are cinematic and stylish, like one frame movies.
What kind of gear do you use? Camera, lens, digital, film?
I use anything and everything that can make an image. Photography is a medium born out of technology. I have a variety of gear because each has their strengths and weaknesses. Digital, film and Polaroids all offer different looks and feel, I like having options when there is a creative decision to make.
Do you spend a lot of time editing your images?
I do enjoy developing digital negatives, but often move very quickly through that process. I do not photoshop my work, unless the concept calls for it. I was raised in the film era so I try my best to remain a purist and get everything I need in camera the first time. It's just easier that way and I also enjoy the triumph of photography when you capture that magic moment in the perfect light.
What advice would you give a young photographer?
Keep shooting.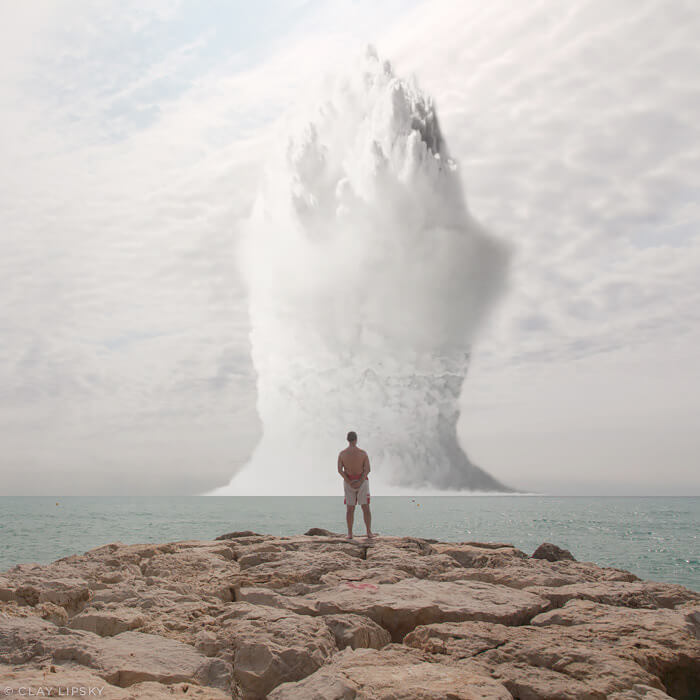 An idea, a sentence, a project you would like to share?
Photography is becoming more and more vilified in public spaces. It is not unheard of to be harassed or detained for simply taking photographs and documenting the world around us. Often this paranoia is fed under the pretense and illusion of public safety. Information is power and photography is not a crime. Those who sacrifice liberty for the sake of security deserve neither - Benjamin Franklin
Anything else you would like to add?
Photography has motivated me to get out and explore the world. It has empowered me to undertake adventures I would have never imagined, have cross cultural connections, make new friends, discover new ways of seeing and learn more about myself in the process. I am happy to have re-discovered it, even a little late in life.