Now spanning five decades of non-stop continuity, Finnish-American photographer Arno Rafael Minkkinen's (b.1945) unmanipulated self-portraits aim to create a balance between the naked human form and the natural and urban worlds wherein we exist. Whether he is working along lakeshores or beaches, in cities or forests, from majestic mountaintops or buried in the snow, Minkkinen reminds us that we are foremost beings without clothes. Photographed in more than 30 countries and 20 American States, the results can be surreal, spiritual, and transformative, often tinged with a profound sense of humor.
Arno Rafael Minkkinen is a Finnish American photographer, essayist, educator and curator with over 100 solo shows and 200 group exhibitions at galleries and museums worldwide. He holds a Master of Arts degree from Rhode Island School of Design, studying there with Harry Callahan and Aaron Siskind. His teaching career has been extensive and international in scope. Assistant Professor at MIT in the late 1980s, he is currently Emeritus Professor of Art at the University of Massachusetts Lowell and docent at Aalto University School of Art, Design, and Architecture.
Major monographs include: Frostbite (1978), Waterline (Marval, Aperture, and Otava, 1995, 25 th Rencontres d'Arles Book Prize), Body Land (Motta, Nathan, and Smithsonian, 1997), SAGA: The Journey of Arno Rafael Minkkinen: Thirty-Five Years of Photographs (Chronicle, 2005), and Balanced Equation (Lodima Press, 2010). Minkkinen's works are held in over 75 prominent museum and institutional collections worldwide, such as the Musée d'art moderne and the Georges Pompidou Center in Paris, the Musée de l'Élysée in Lausanne, the Contemporary Art Museum Kiasma in Helsinki, the Museum of Modern Art in New York, the Museum of Fine Arts Boston, the Center for Creative Photography in Tucson, the Museum of Fine Arts Houston, and the Tokyo Metropolitan Museum of Photography. Eight galleries represent his work: Edwynn Houk Gallery in New York and Galerie Camera Obscura in Paris with other worldwide gallery representations in Beijing, Boston, Brussels, Luxembourg, Köln, and Torino.
Minkkinen is a recipient of the Order of the Lion First Class medal of knighthood from Finland in 1993, the 2006 Finnish State Art Prize in Photography, the 2013 Lucie Award for Outstanding Achievement in Fine Art, the John Simon Guggenheim Foundation Fellowship in 2015, and the Pro Finlandia medal conferred on the Centennial of Finnish Independence in 2017.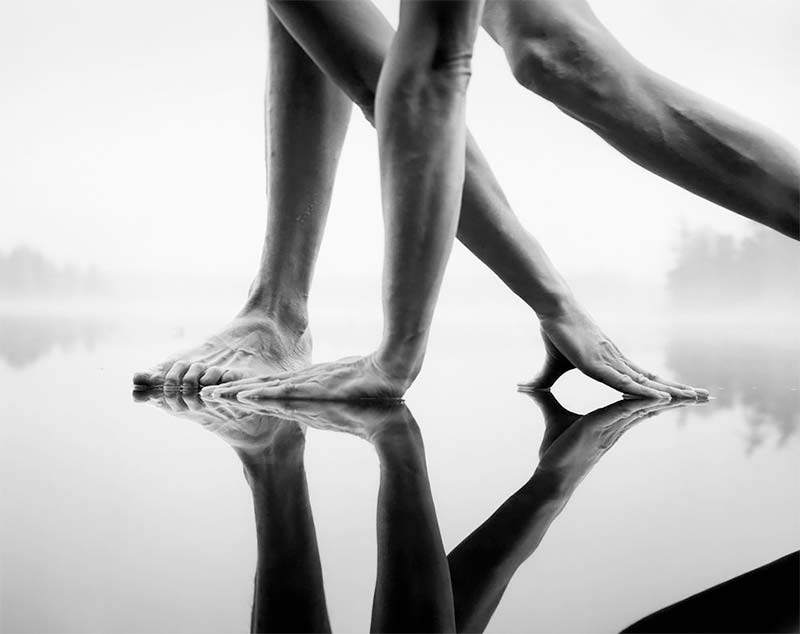 BOOK EXHIBITION SCHEDULE
PARIS Galerie Camera Obscura October 25 - December 28, 2019
NEW YORK Edwynn Houk Gallery January 4 February 8, 2020
BERLIN Persons Projects / The Helsinki School February - March 2020
TURIN Photo & Contemporary April - May 2020
BRUSSELS La Patinoire / Galerie Valérie Bach Fall 2020
BEIJING SEE+ Gallery Art Space 789 Art District Fall 2020