Vicky Martin
is a fine art photographer based in the UK. She won the 1st place for the
AAP Magazine #5 Colors
with her work Not in Kansas. We asked her a few questions about her life and work.
All About Photo: Tell us about your first introduction to photography? What drew you into this world?
Vicky Martin:
My first introduction to photography was whilst studying art and design at college in the 90s, it was part of the curriculum and I fell completely in love, it just seemed such a natural fit for me creatively. I enjoyed the whole process from taking the photos through to processing and then working in the darkroom.
Do you remember your first shot? What was it?
The first shot that I was the happiest with and which made me realise this was for me, was a black and white portrait photograph taken at college of one my friends which had very dramatic studio lighting.
What was the best piece of advice you were given starting out?
The most memorable advice I was given and that has stuck with me throughout the years, was when I went to a seminar about 11 years ago, there was a speaker from a well known museum and she said something along the lines of We want you if we want you, don't pester us but if we want your work you need to drop everything and get it to us now!
How do you prepare for your projects? Do you picture beforehand in your mind the images you take?
Most of my projects start with an initial idea for a photograph, I then think through how to achieve the image in my mind. Then consideration is given to locations, outfits, colors and how everything will work together. The crucial stage is then conceptualizing how to take single image ideas and develop them into a series. I enjoy the creative process and am very hands on, whether making props or outfits and love to challenge myself with each new project. Learning something new about myself and creating something unique for my photographs is all part of my process.
What inspires your unique storytelling?
My inspiration comes from strong female characters whether from literature, film or everyday life. Placing my characters in narratives where there are conflicting emotions feels relatable to me but I also hope to the viewer.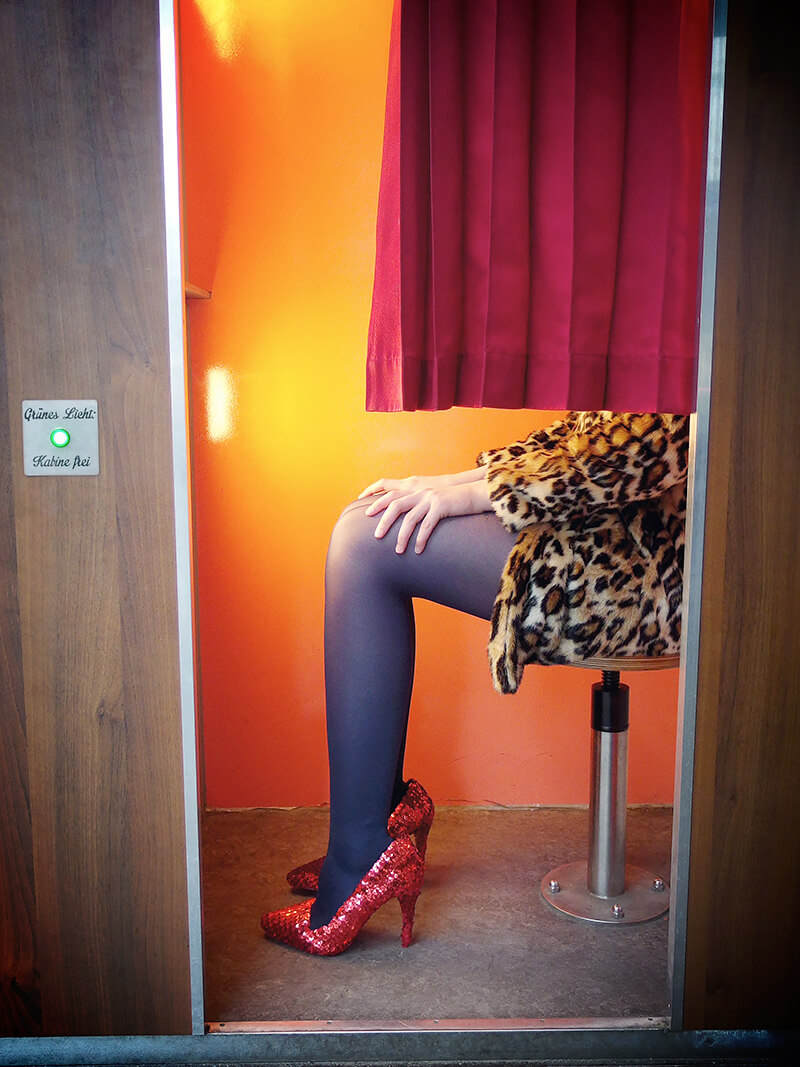 Is it important for you to be recognized as a woman photographer?
It feels important to be recognised as a female photographer and I am very grateful to have the opportunities to have my voice heard through my work.
Why do you work only in color?
I initially started out in the 90s photographing in black and white but later moved on to color and find it is a totally different way of photographing, I try to utilise the color in my photographs to benefit the overall narrative. It is a big consideration of mine when planning any shot to think about how the colors in the image will work together.
What equipment do you use?
I work with a Nikon D750 with Nikkor 24-85mm f/3.5 f and use an Ultimax 72mm wide angle for some of my commercial work.
Do you spend a lot of time editing your work?
Absolutely! Editing and sequencing is a very important part of the process when you are working on a new series, I tend to edit my work in progress and ultimately once the project is completed will edit again. I think you need to be quite brutal with your own work to edit well, if a picture is great but doesn't fit with the overall series it has to go!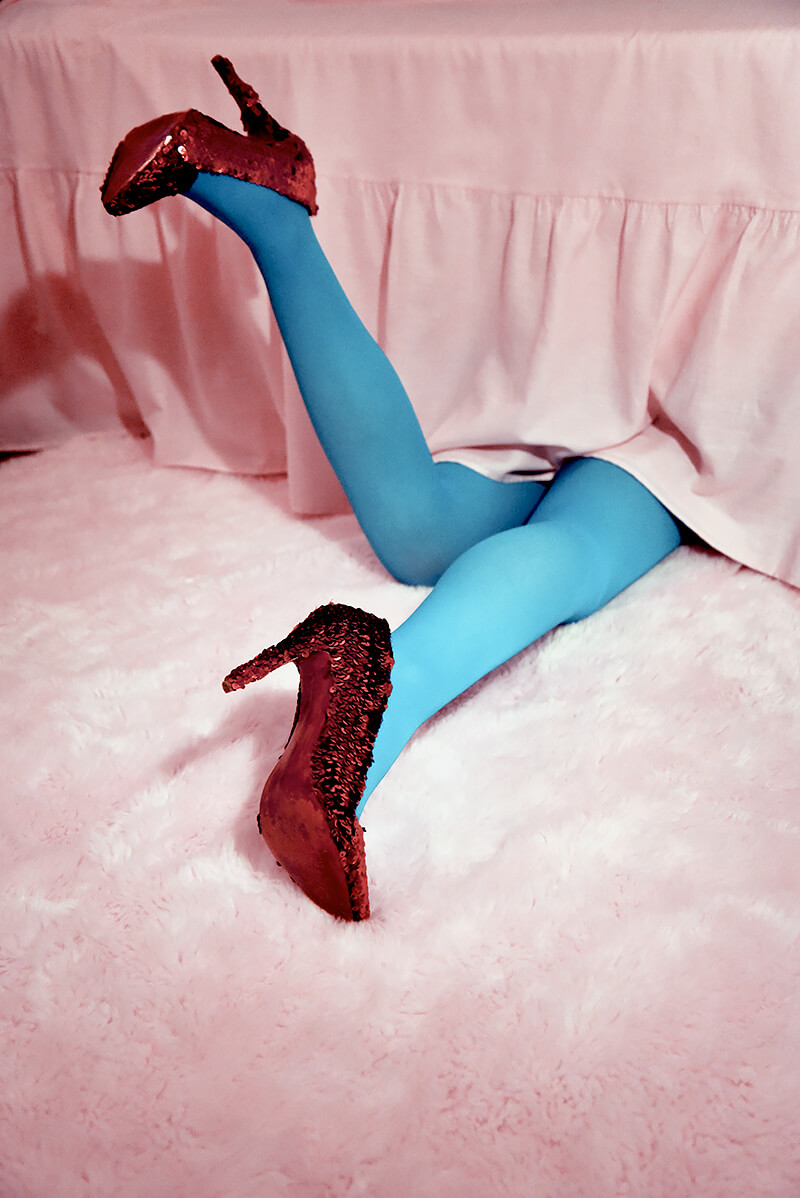 What compliment touched you the most or what do you think is your biggest accomplishment?
I have had a solo exhibition of Not In Kansas this year in Budapest and was a finalist at the Lensculture Art Photography Awards. To have my work recognised is a dream come true. What advice would you give someone who would like to become a photographer today? To be patient and believe in your work, and to build on any rejections that you may receive - don't give up!
What mistake should a young photographer avoid? Remember it's a marathon not a sprint. Your best memory as a photographer?
Actually this summer, working on my new project Curiouser and Curiouser in Las Vegas, and travelling to some amazing places. This is the first project that I have photographed and completed within a very fixed window of time. It was very stressful working this way but I loved it at the same time.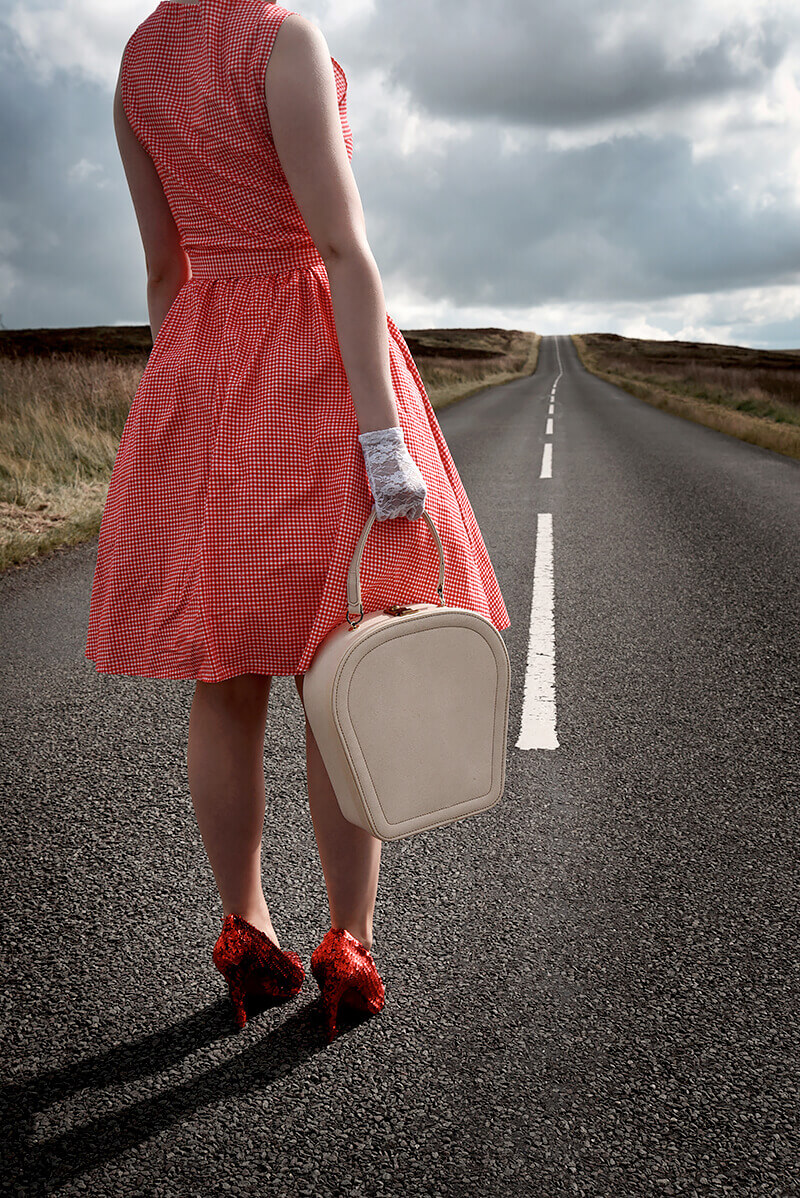 Your worst souvenir as a photographer?
Feeling extremely vulnerable photographing in and around derelict and abandoned houses.
Favorite(s) photographer(s)?
I really enjoy the work of Edward Steichen, Cindy Sherman and Gregory Crewdson.
What are your upcoming projects?
My latest series shot over the summer in Las Vegas, Curiouser and Curiouser is currently at the processing stage. The series is based on the characters Alice and the White Rabbit from the story of Alice's Adventures in Wonderland.
I am also working on (great) Expectations a series of portrait and still life photographs which explore ideas of conformity to the stereotypical, individual and societal expectations of femininity as well as the portrayal of roles typically perceived as female.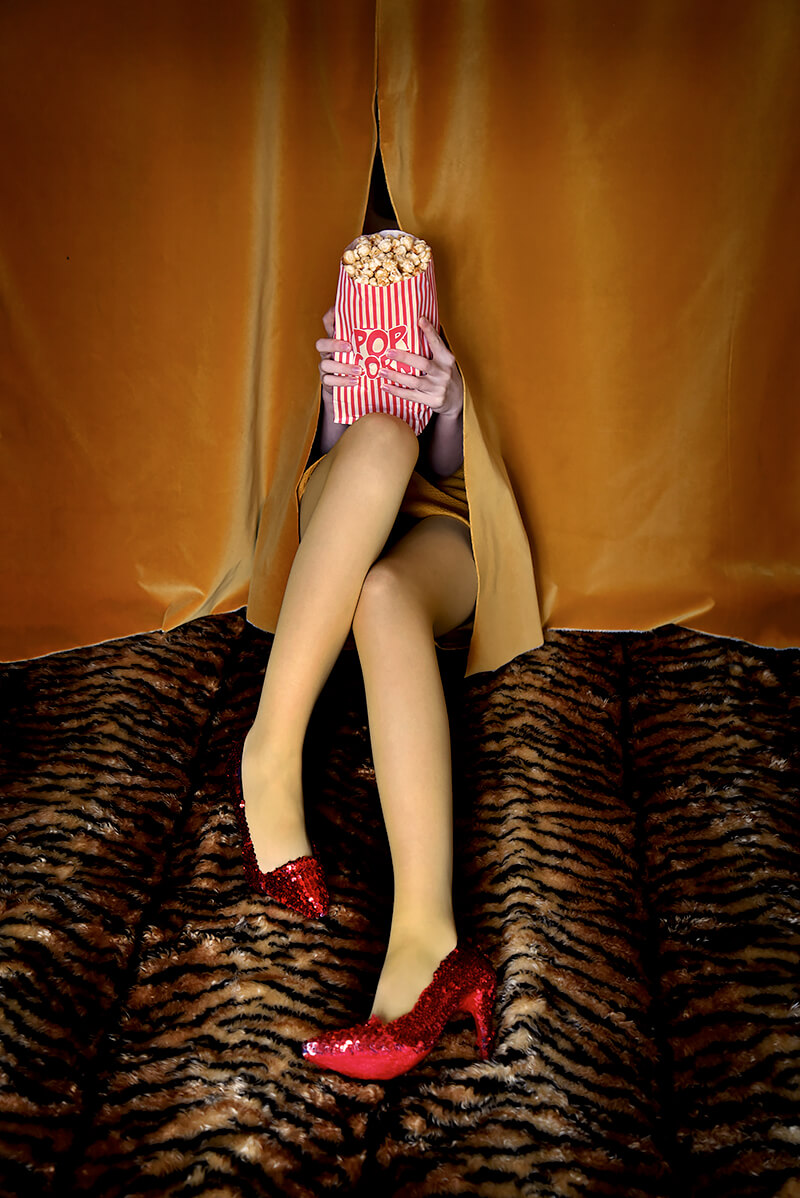 What 3 words describe your photography style?
Narrative Fine Art
If you weren't a Photographer, what would you be doing?
Being a photographer is part of who I am and really can't imagine doing anything else.