Photographer and life-long Tottenham Hotspur fan,
Martin Andersen
has turned his camera on his fellow fans to create 'Can't Smile Without You', an intimate and often visceral collection of photographs taken at home, away, and across Europe from 2013 until 2017 with the last game played at the White Hart Lane stadium. Selected and edited from over one hundred different games, Andersen presents an authentic and unflinching documentation of the fans and their resultant relationships and community. His imagery depicts the drama, tensions, and raw emotions involved in such unwavering support of a football team that infiltrates every part of life.
Capturing a rapidly changing culture and a unique moment in Tottenham Hotspur's history following the demolition of the 118 year-old stadium at White Hart Lane at the end of the 2016/17 season, the monochrome images in 'Can't Smile Without You' have a timeless quality that transcends the recent era they were taken in. These could be images of any diehard football fans and of the associated rituals, pre and post match, that are an integral part of being one.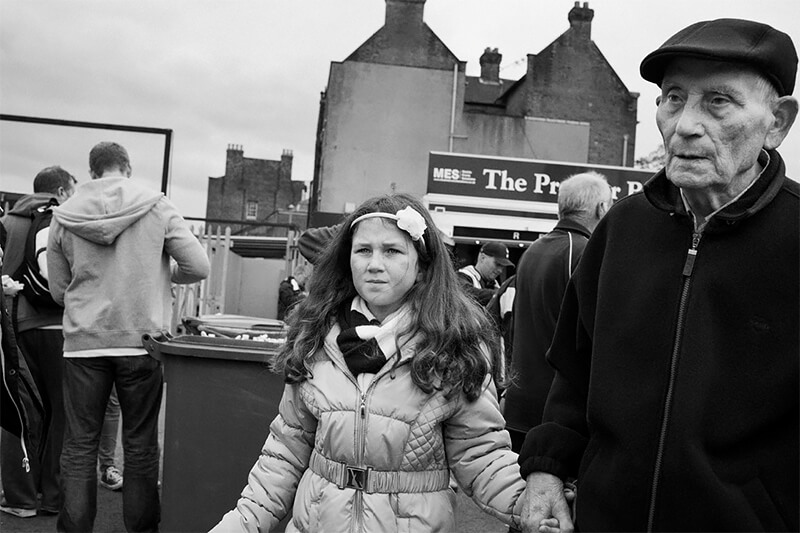 Tottenham Hotspur - Newcastle United (1-2), 26th Oct. 2014 © Martin Andersen
The 90 minute football game itself is only a small fraction of what it is to be a fan. In response to this, Andersen's focus lies mainly on the action taking place outside of the stadium, yet unsettlingly his powerful and graphic images never provide an answer as to how these actions conclude. As Joe Kerr writes in his foreword to 'Can't Smile Without You',
I'm both fascinated and frightened by what these images imply, just as I was as a child by pictures of ships in a storm, and I'm just as happy now as then not to know what happens next.
In addition to the 119 photographs that were edited and graded by acclaimed photographer Kim Thue, 'Can't Smile Without You' features texts by lifelong Tottenham fans Felix Petty, Editor at i-D Magazine and Joe Kerr, a writer and bus driver at Tottenham Garage.
A selection of images from 'Can't Smile Without You' will be exhibited at Pocko from 6th March to 3rd April 2020.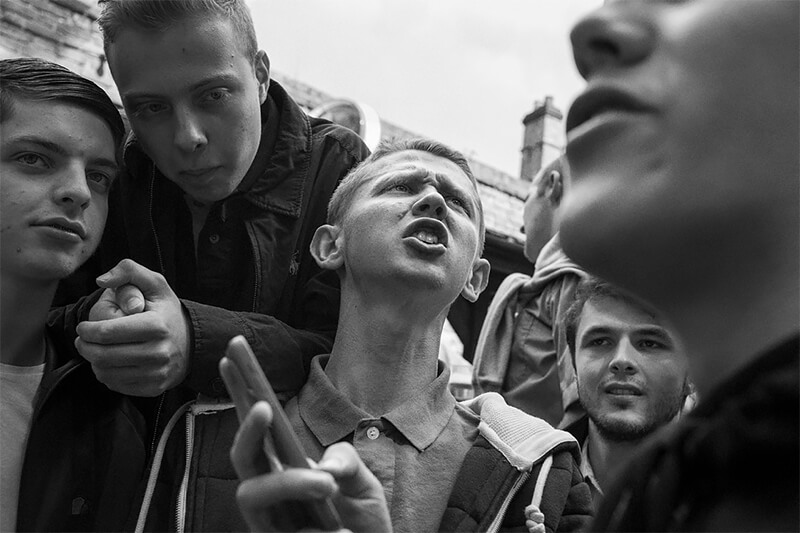 Tottenham Hotspur - Liverpool (0-3), 31st Aug. 2014 © Martin Andersen
All about the exhibition
Pocko, 51A King Henry's Walk, Mildmay Ward, London N1 4NH
Private View and Book Signing: Thursday 5th March 6pm-9pm
Exhibition dates: 6th March - 3rd April 2020
www.pocko.com
All about Martin Andersen
Martin Andersen (b.1972, Denmark) is a photographer, art director and designer. His photography work has been published and exhibited internationally in China, France, Japan, Mexico, the UK, and the USA. Additionally Andersen has directed music videos for artists such as: The Breeders, Lush, Iceage, and Lowly and created films for Channel 4, Discovery Channel, and ITV.
Based in South London, he runs the creative studio Andersen M. His film work has won many international awards and both his design and photography has been exhibited internationally.
Andersen also lectures at Central Saint Martins, School of Fashion, London, University of Brighton and at Cambridge School of Visual & Performing Arts.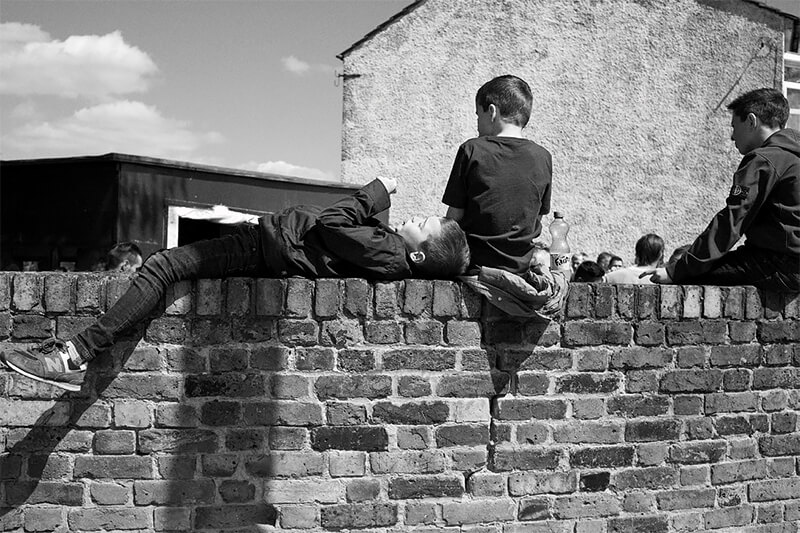 Tottenham Hotspur - Hull (2-0), 16th May 2015 © Martin Andersen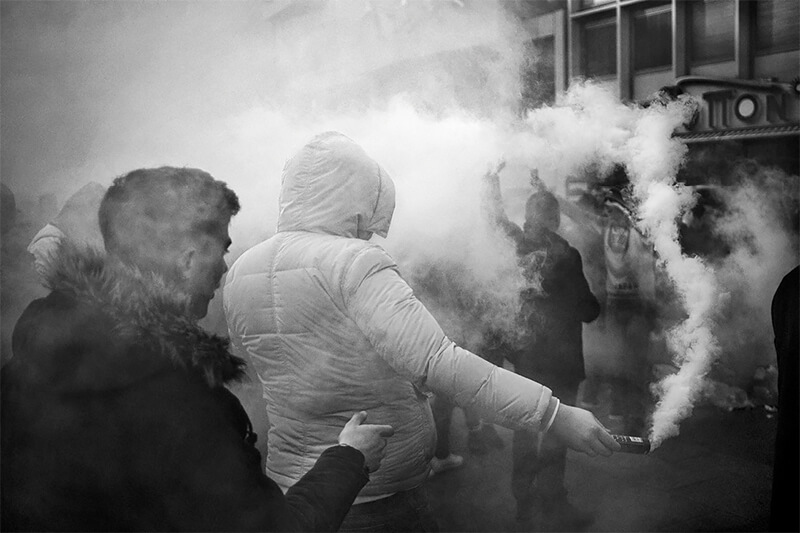 Borussia Dortmund - Tottenham Hotspur (3-0), 10th March 2016 © Martin Andersen
All about Martin Andersen