DAD WAKES ME AT
three o'clock in the morning as agreed. I'm not sure what's most exciting, to be up watching TV in the middle of the night, or that man is landing on the moon. No matter which, the grainy black-and-white television image of Neil Armstrong in a space suit floating down the ladder has stuck on my retina. While man takes the giant leap, 380 439 kilometres from our living room, I take a small step to expand my very own universe. Early every morning, at dawn, I steal the bicycle belonging to the boy next door. Despite being told off several times, I continue to rise before everyone else, lug the bicycle down the stairs and onto the pavement. The bike is too big and wobbly but I manage a few metres at the time. I sway into flower borders, fall on top of rose bushes, scratch myself bloody, crash into the tarmac and graze myself, again and again. But I don't give up. With the stubbornness of a five-year-old, I lift up the bike and try again.
A few years later
, I am visiting relatives. My cousin and I are playing in the loft. After a while I get tired and he gets in a huff. When I'm going down the steep stairs I hear quick, excited steps behind me. A hard push in the back and I fly in the air. I still have a scar by my right eye.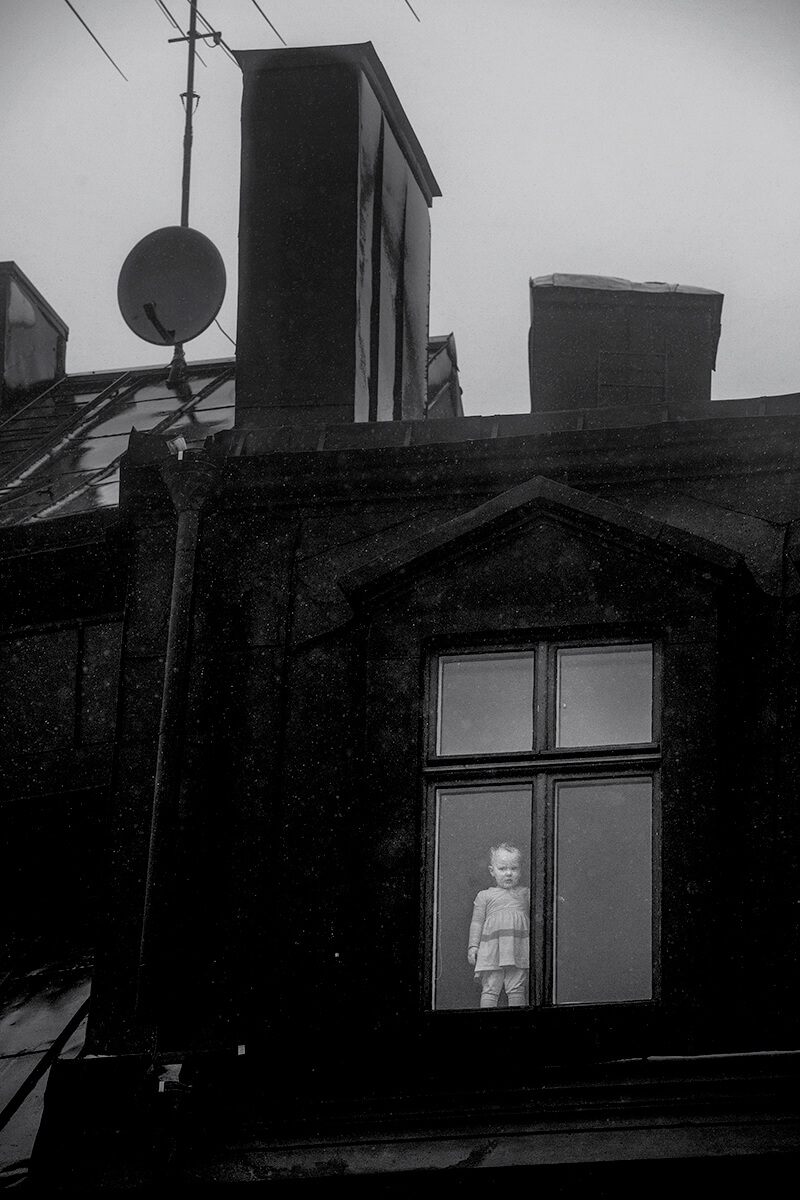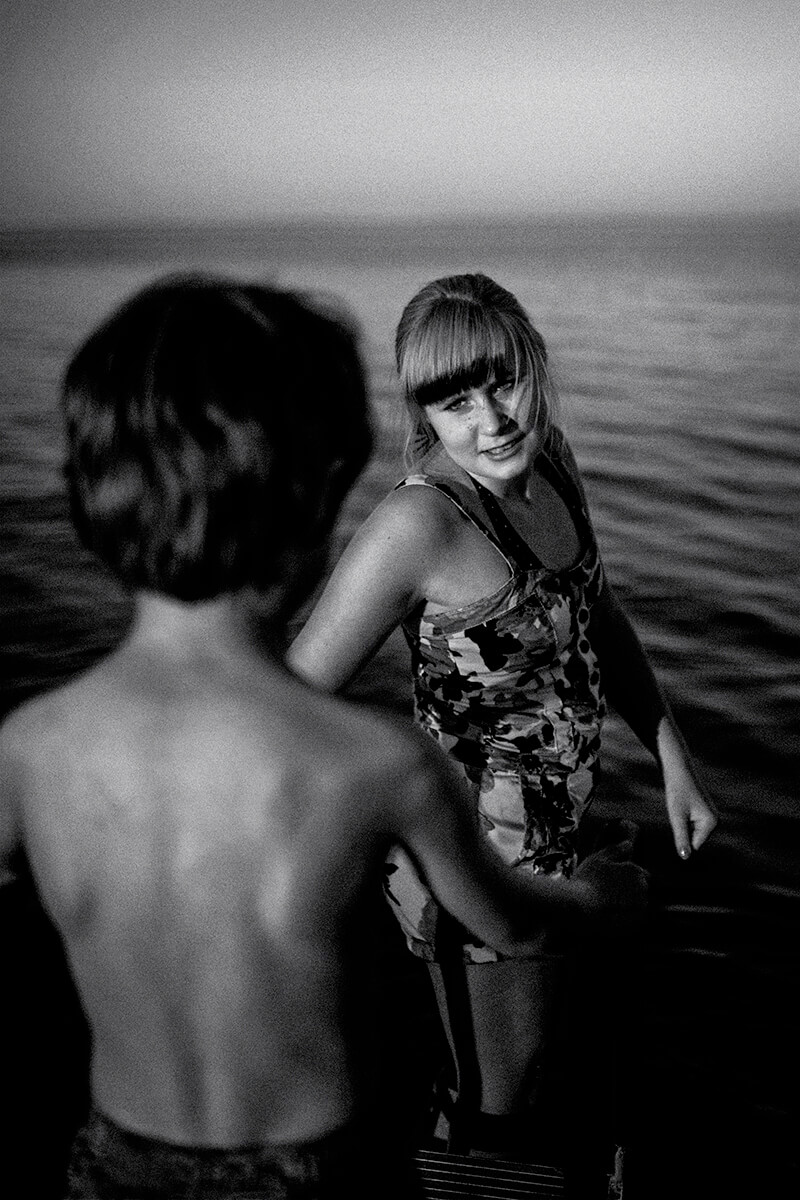 I'm at middle school
and have so far managed to avoid the sadistic P. He's only one year above me but he is already much bigger than the rest of us. He smokes and drives a tuned moped, a Gilera. Long, lanky hair and worn Levis jacket with Black Sabbath and Deep Purple in black Indian ink on the back. It's said that in his gang they burn each other with cigarettes. To toughen. I believe this rumour because I have seen him hit his fists on the sharp brick walls in the school corridors to harden the knuckles to fight better. He is unpredictable, to say the least, and everyone knows it's best to keep away. Then one day, something happens that absolutely should not happen. P notices me. I press myself into the wall outside the classroom, trying to become invisible among the jackets and PE bags. But it's too late. He picks at my face. What lovely cheeks you have! Really chubby. Do you think I can lift you by the cheeks and carry you all the way to them? He nods towards some girls from the parallel class, standing further away. They look with interest in our direction. I note that there are no adults around. Of course. I hope sincerely and cowardly that he'll turn on someone else. P pretends to think. He boxes my shoulder playfully and grins. The only way to find out is to try. He grabs hold of my cheeks and lifts me up. He carries me along the long corridor, the interminably long corridor, slowly. It hurts horribly. I'm convinced that my cheeks will fall off and that I'll die. At last we arrive and he sets me down. He laughs joyfully at his prank. Flirts jokingly with the girls. I rush into the toilet, lock the door, and sob quietly. Total humiliation. For several years, I see nothing but chubby cheeks in the bathroom mirror. On our way to school we pass a Mobil petrol station where we always beg for stickers. The war headlines on the billboard shout out news about the global oil crisis. In the adjacent field, however, there is no sign of energy shortage. The farmer is driving his tractor as usual. My friends are excited, it's obvious that they're up to something. Look, he's harvesting his field of condoms, someone says, pointing at the farmer. They giggle and jostle playfully. Will you get a good crop of condoms this year, Nomis? They have worked out that Simon becomes Nomis backwards. And it almost rhymes with a certain brand of contraceptive. Gleefully they chant in unison: Nomis Condomis, Nomis Condomis! I realise that from now on my name is Nomis Condomis and I have a field where I grow condoms. A condom field. That's quite okay, actually.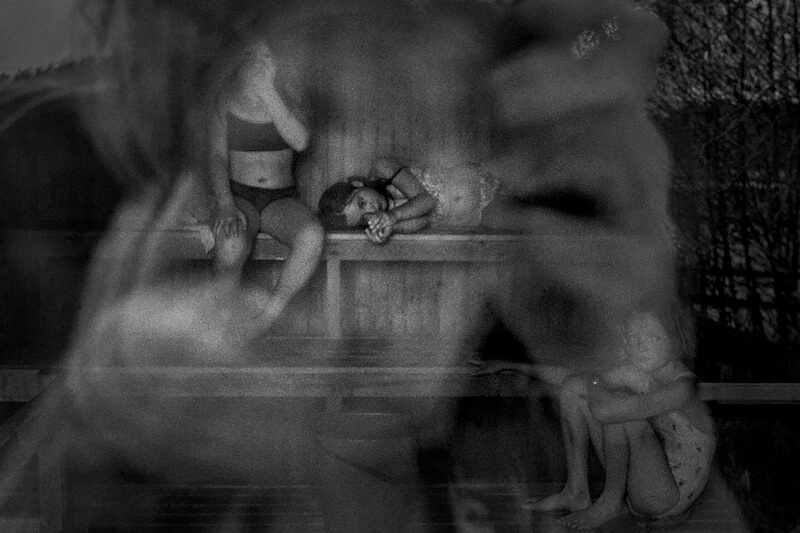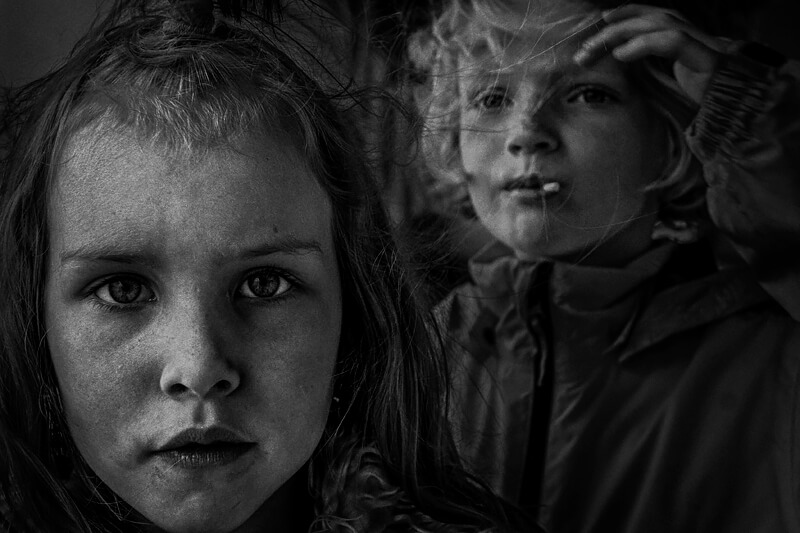 We put the bicycles
outside the assembly hall at the secondary school. This evening it also doubles as a cinema. We're on Easter holiday and there's a James Bond festival. Inside the auditorium, Goldfinger has already started. The light from a street lamp illuminates the emergency exit. This is a slit in reality and the entrance to another world. It is also the only way in for us who haven't got tickets. We wait patiently until the sound in the salon becomes sufficiently loud. A kick directed at the fuse box in the lamp post and everything goes dark. We have one minute before the light comes on again. I prise open the wooden door with a large screwdriver. We wait and check to see if anyone has noticed anything. But in the audience, all eyes are on Sean Connery. We sneak in between the rows and each of us slips onto a seat. Crouching, and looking nervously around. A few disapproving glances, but no one says anything. We relax, sink back into the seats and soon become engrossed in the film. Just at the most exciting moment, the doors to the auditorium open and a large silhouette towers in the light from the foyer. Someone must have given us away. It is the temperamental and overzealous caretaker with the gammy leg and strong grip who is working tonight. That's bad news. The caretaker, who goes under the name Clump foot, turns on his torch and shines it among the rows. The figure slowly shuffling down the aisle is terrifying. Closer and closer. We sink into the seats in a futile effort to hide. Everyone knows too well what's in store for poor sods that are caught. Clump foot likes punishing disobedient children. It's just a matter of seconds before the beam finds us. Panic. We drag ourselves through the rows and rush for the emergency exit. Clump foot limps after us and shouts that we need tickets, that he knows who we are, and that we'll have to pay for this. We realise that there may be consequences but strangely enough, at the same time it's somewhat funny. Look at the way he walks! Giggling nervously we escape the heavy fists, push open the emergency exit and stumble through the slit back to reality. We throw ourselves onto the bikes and get away. The feeling of invincibility is like the soft, comfortable pillow I rest my head on later that night when I get into bed. We accomplished the mission. Tonight we're all James Bond.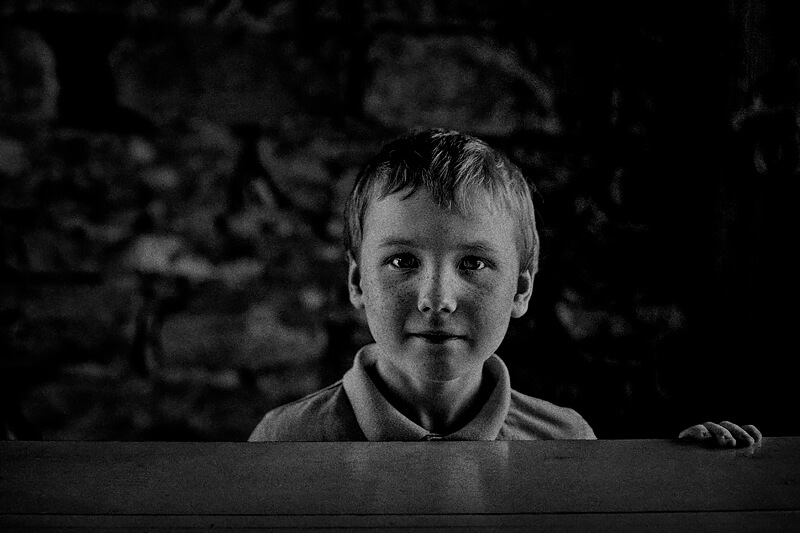 The phone rings early
in the morning, the first day of the summer holiday. Erik has been found. Or rather the receptacle that contains Erik. The police reveal that he did it with a guitar lead in the lonely tree on the headland outside our house. I would probably have seen him if I had happened to look out just then. A guitar and a letter are left in the worn guitar case on the ground. I register that this is where we sometimes go on late summer nights. There, at dawn, in our private airspace, we run around with outspread arms. Rush on the meadow through sheets of morning mist floating like clouds on the ground. Round and round the lonely tree. I spot Erik, he cries jubilantly: I'm flying!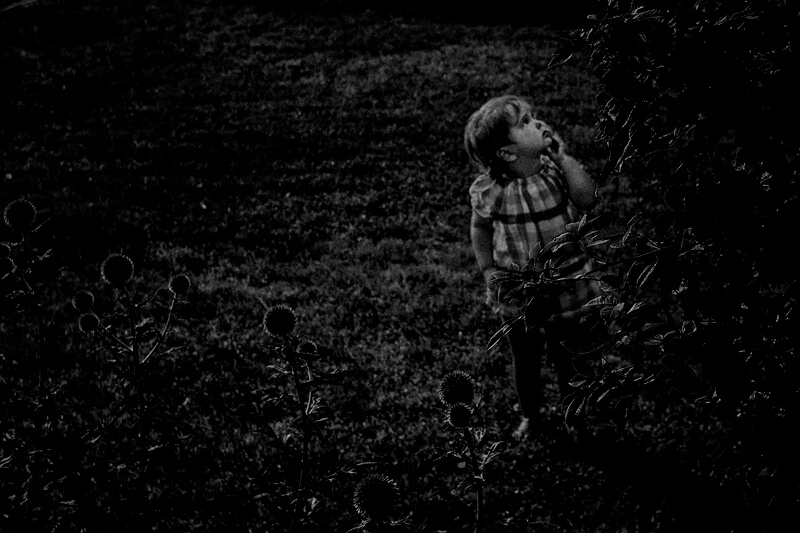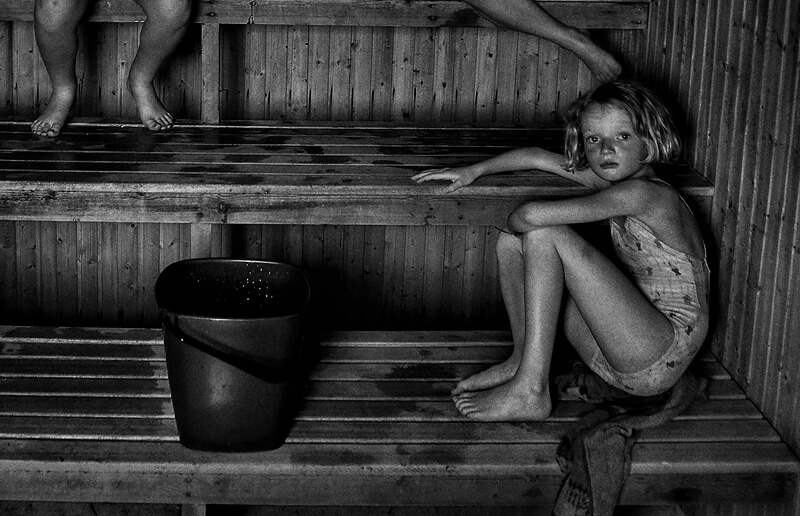 Stubbornly I remove rose thorns
, pick up the bicycle which isn't mine and try again. The red lacquer is scratched and has lost some of its shine. I'm bleeding and bruised. But it doesn't matter. I'm five years old, man walks on the moon, and I'm determined to learn to ride a bike.
All about Simon Johansson:
Simon Johansson is a self-taught freelance photographer and journalist/writer based in Stockholm, Sweden. Member of The Swedish Union of Journalists (SJF). Simon has been working as a freelance photographer since 2000. He takes both editorial and commercial assignments. 2016 he released his first photo book Across the Bridge (Journal) about everyday life on the Swedish island Öland. In 2018 his second photo book, A Familiar Place (Journal), was released and this time it's about everyday life in Stockholm. In November 2019 his third book The Young Ones (Journal) will be released. Simon works in a classic documentary black and white tradition and he rarely takes a photo if it's not a human being in the frame. Simon wants his photos to be timeless, therefore he avoids modern references and time markers.