On Tuesday, October 8, North Dakotan wet plate collodion artist
Shane Balkowitsch
had the chance to make several portraits of Swedish environmental activist and 2019 Nobel Peace Prize nominee Greta Thunberg during her visit to North Dakota in support of indigenous groups fighting Dakota Access oil pipeline. Many in the Standing Rock tribe consider the pipeline a threat to the region's clean water and to ancient burial grounds. The shoot took place at Standing Rock, ND where Thunberg was being honored by tribal leaders for her work to fight climate change. During the closing ceremony, Thunberg was bestowed with a Lakota Native American name Maphiyata echiyatan his win which translates as woman who came from the heavens.
Greta Thunberg, Standing Rock, North Dakota, October 8 © Shane Balkowitsch
Greta Thunberg, Standing Rock, North Dakota, October 8 © Shane Balkowitsch
Shane Balkowitsch's shoot with Greta Thunberg coincides with the publication this month of his first monograph Northern Plains Native Americans: A Modern Wet Plate Perspective (Glitterati Editions) which presents a selection of images from his long-term photographic project which aims to capture 1000 wet plate portraits of Native Americans. Following in the footsteps of Edward S. Curtis and Orlando Scott Goff, Balkowitsch pays homage to his home state and its Native American heritage and culture. His photographs highlight the dignity of his subjects, depicting them not as archetypes, but individuals of contemporary identities with historical legacies. In our image-saturated world informed by automation and digital speed, Northern Plains Native Americans offers a fresh perspective on the photographic imagination.
In his essay in the book, Balkowitsch writes about this Victorian photographic method which dates back to the nineteenth century. Each image contains not only the moment it was taken, but the time in which it was taken. People are willing to hold their breath, focus their eyes and still their thoughts for the 10 seconds necessary to make an exposure. Each exposure contains a piece of eternity. In essence, people willingly give me a little part of their lives to be photographed in collodion.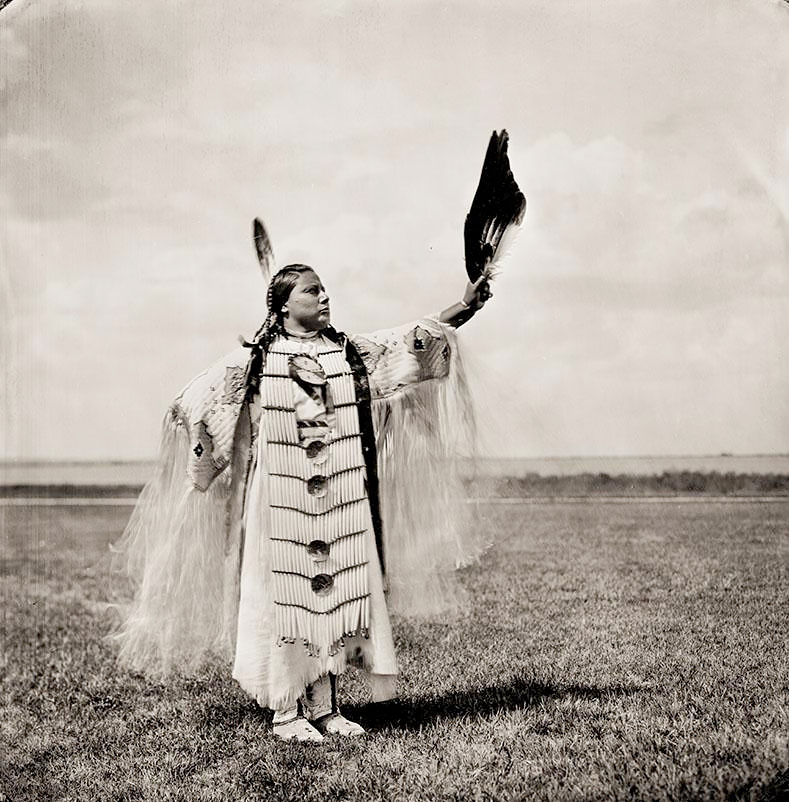 Beautiful Evening Star Woman Margaret Yellowbird-Landin, Sahnish Hidatsa Assiniboine, 9 August 2017, Plate No. 2419 © Shane Balkowitsch
About Shane Balkowitsch:
Artist Shane Balkowitsch is a self-taught large format photographer. As one of the fewer than 1,000 wet plate collodion artists practicing around the world, Balkowitsch carries on the tradition of the Victorian photographic method, which dates back to the 19th century. Based in Bismarck, North Dakota, Balkowitsch established the first natural light wet plate studio constructed in the entire country in over 100 years, the Nostalgic Glass Wet Plate Studio. His works are held in prestigious institutions, including the State Historical Society of North Dakota and the Smithsonian Institution in Washington, D.C.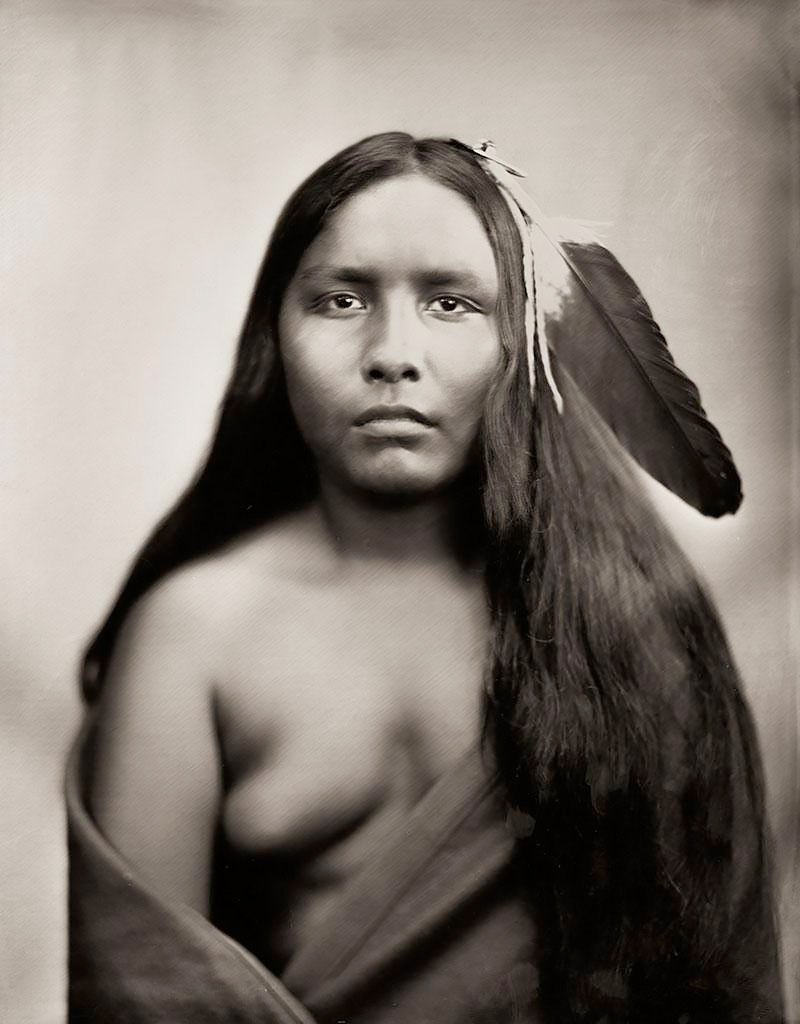 Warrior Spirit Elijah Landin, Arikara Hidatsa Dakota, 3 August 2016, Plate No. 1943 © Shane Balkowitsch