If you are like us - photography aficionados, you wander around the web to find the best photography websites. Depending of the key words you use in your search engine you end up finding always the same resources or if you are lucky you discover a website you never knew existed.
But don't worry we searched the World Wide Web for you and made an non exhaustive list of the best photography websites that are out there. Each one is a major player in the photography field and is a useful resource for inspiration, news and education.
We hope you enjoy this selection!
British journal of photography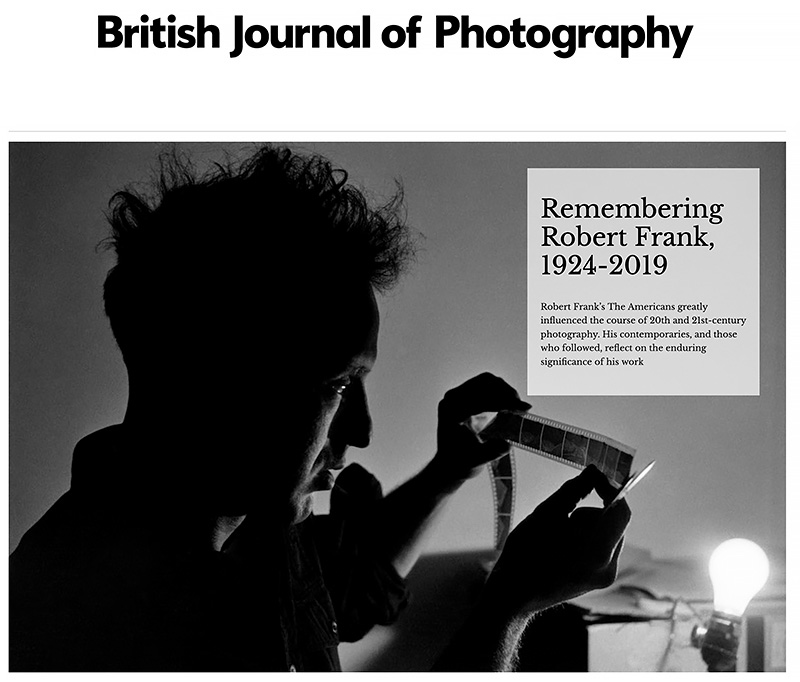 British Journal of Photography was founded in 1854 to record the scientific development of a fledgling medium. These days, BJP takes an international perspective on contemporary photography, focusing on fine art and documentary, and the cutting edge of editorial and commercial practices. Each monthly edition (in print and iPad) focuses on a theme, including regular subjects such as Portrait, Education, Journeys and Community, together with our annual review, Cool & Noteworthy, and our talent edition, Ones To Watch, along with more esoteric subjects, such as Invisible World, Habitat and Tales of the City, complemented by in-depth interviews and articles.
L'oeil de la photography - The Eye of photography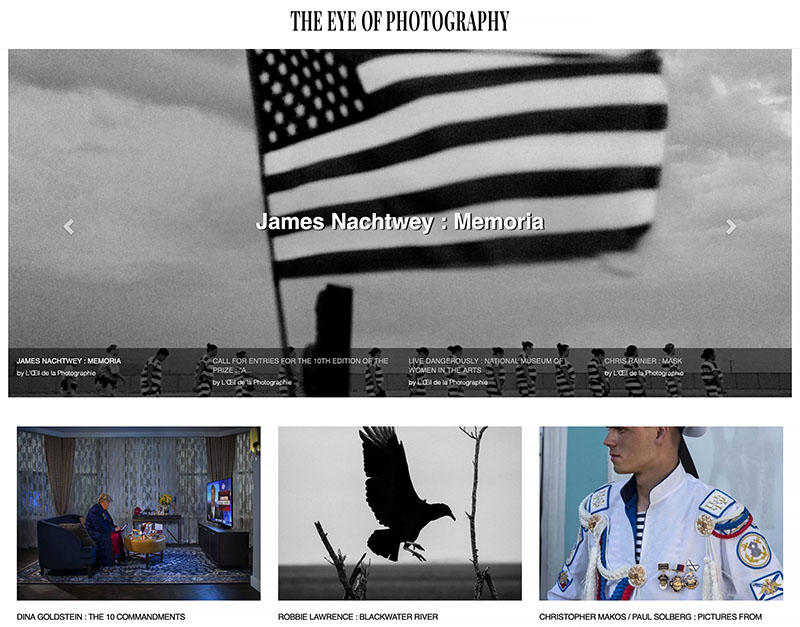 The Eye of Photography is the ultimate digital magazine where everything about photography is published daily, highlighted, discussed and archived for all professionals and amateurs to see... for free. Whether you are working in this industry as a buyer or a collector, in a festival or a gallery, as a professional or simply an amateur enthusiast of photography, The Eye was made for you. The Eye informs you of the latest trends, record breaking auctions, breaking news, reveals a long awaited book publication, shares the discovery of up and coming stars, allows you to read in depth interviews and offers all you need to know about the next must see exhibition whether you live in New York, Paris, London, Berlin, Tokyo or Shanghai.
Aperture Magazine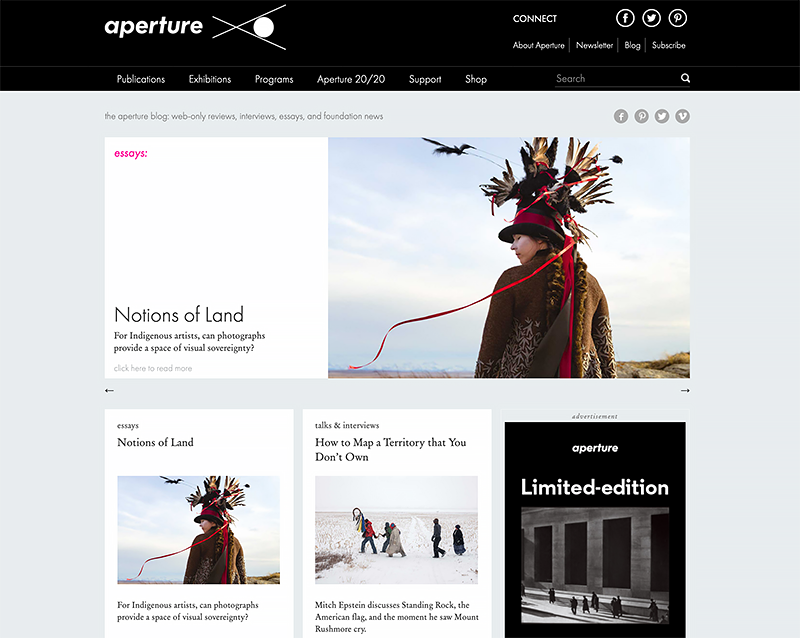 Aperture, a not-for-profit foundation, connects the photo community and its audiences with the most inspiring work, the sharpest ideas, and with each other-in print, in person, and online. Created in 1952 by photographers and writers as "common ground for the advancement of photography," Aperture today is a multi-platform publisher and center for the photo community.
Lens
by The New York Times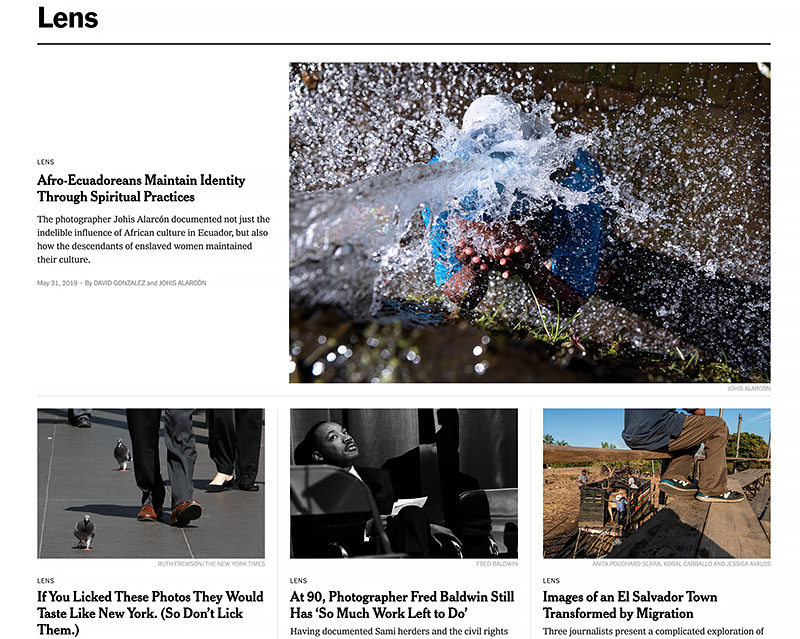 Lens is the photography blog of The New York Times, presenting the finest and most interesting visual and multimedia reporting - photographs, videos and slide shows. A showcase for Times photographers, it also seeks to highlight the best work of other newspapers, magazines and news and picture agencies; in print, in books, in galleries, in museums and on the Web.
Life & LightBox
by TIME Magazine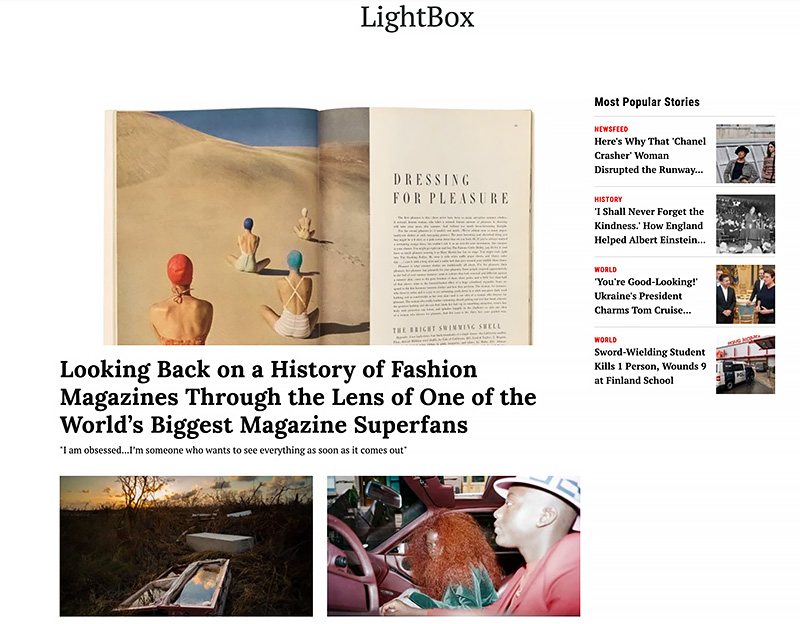 Time Life showcases incredible stories and treasured photographs from the LIFE archives.
Each week, TIME LightBox presents one news photograph selected from among the thousands shared on the news wires. Published in the magazine, these images, now featured in this gallery, offer a close look at the world's most impactful events - from the dramatic Germanwings plane crash in France to the commemorative march in Selma, Ala.
National Geographic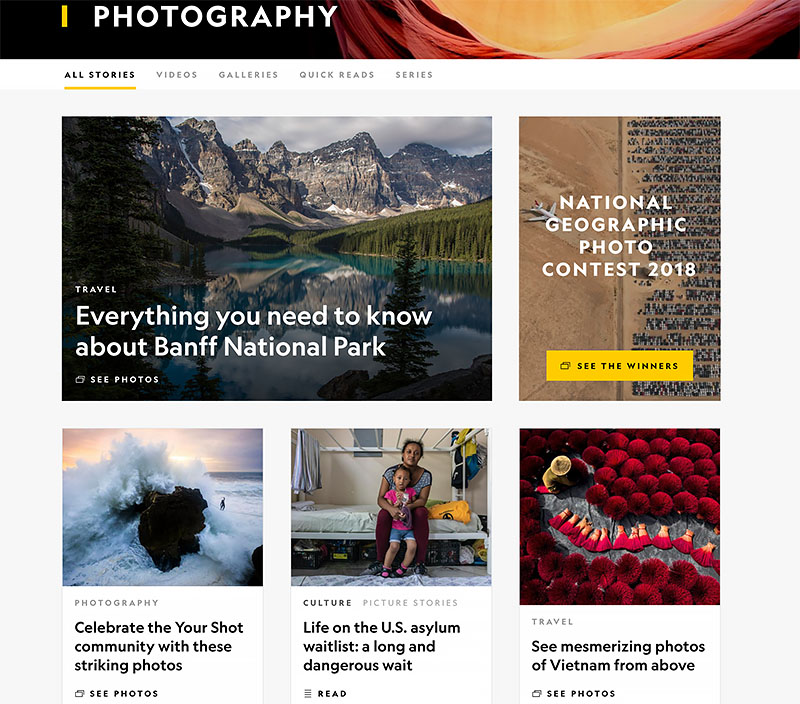 The Brand National Geographic needs no introduction and its website fulfills its promises. You can discover each day new astonishing images from around the world without living your home. It is also the place to learn more about endangered species and see the devastating consequences of climate change.
Lensculture
LensCulture is one of the most comprehensive and far-reaching resources for discovering contemporary photography talent around the world. We believe that recognition and exposure are essential for photographers of all levels to move forward creatively and professionally, and this belief underpins our ongoing efforts to share, celebrate and reward great photography.
Lenscratch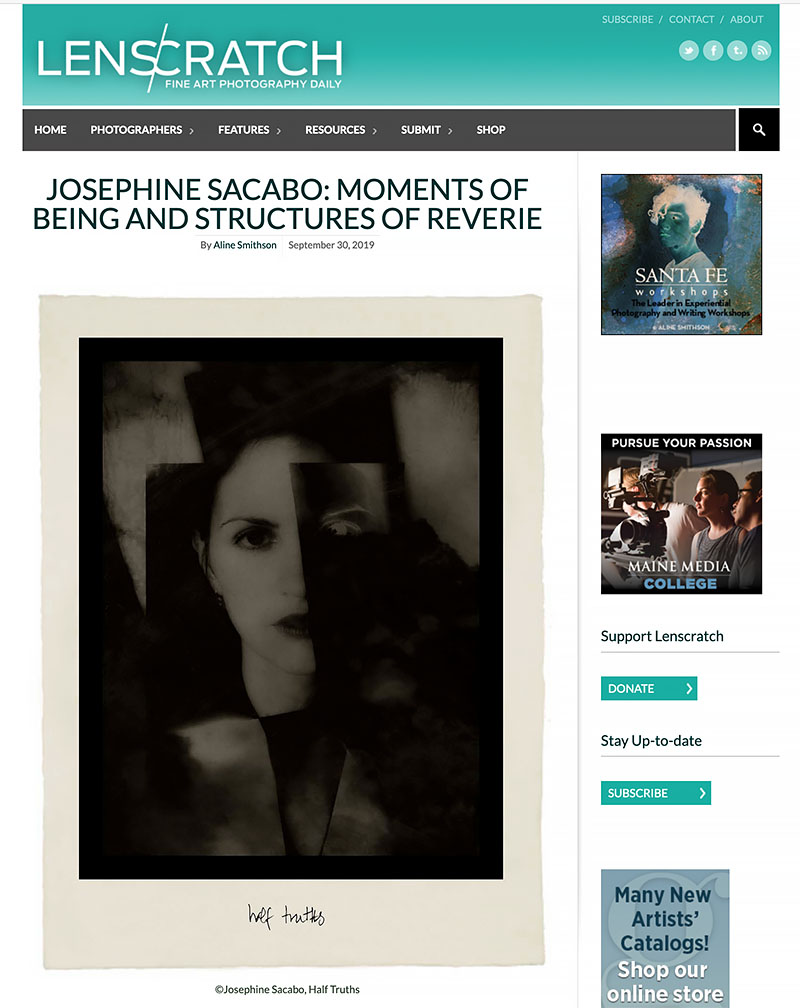 LENSCRATCH is a daily journal that explores contemporary photography and offers opportunities for exposure and community. Created in 2007, Aline Smithson set a goal of writing about a different photographer each day, presenting work in a way that allows for a deeper understanding of a photographer's intent and vision.
All About Photo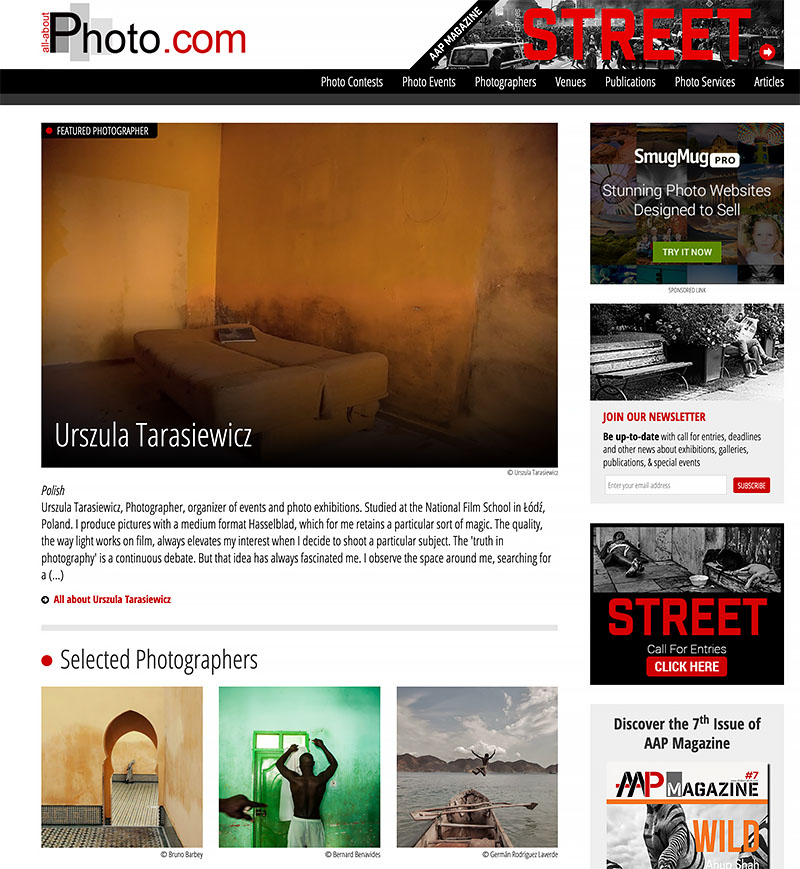 If you are reading this article you probably already know All About Photo but if you just happened to discover it, you will see that it is a rich resource for photographers and photography lovers. We seek to present exceptional work and meaningful resources only related to photography. Our lexicon grows every day and is here to help you find or discover a photographer, as well as photo contests, exhibitions, photo books and much more in our articles.
Elizabeth Avedon Journal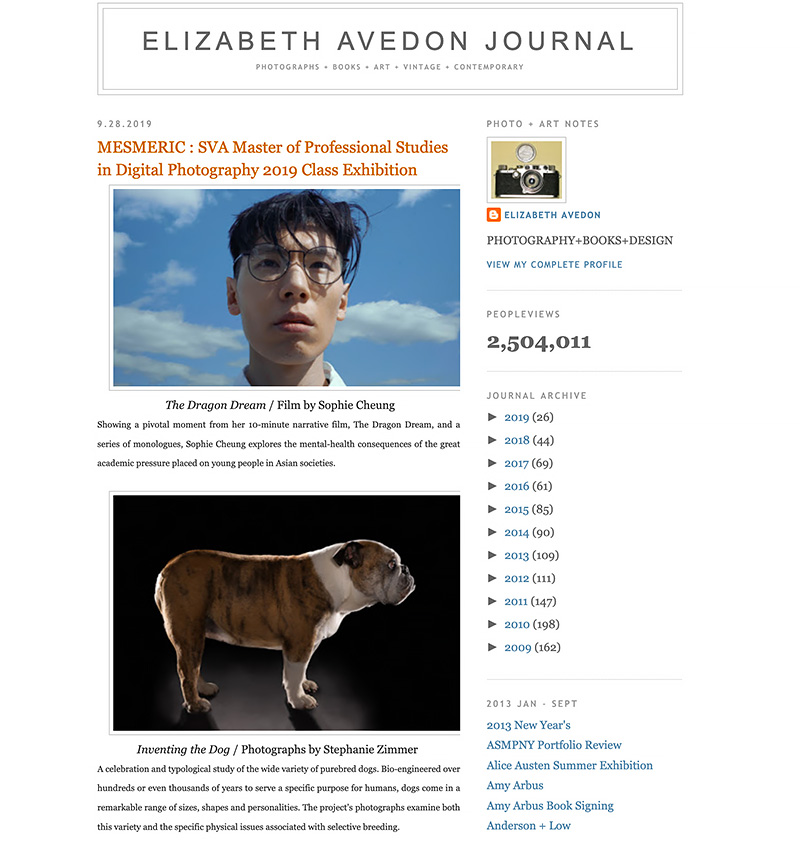 Elizabeth Avedon needs no introduction. She has a rich history in photography. Collaborating with museums, publishing houses, galleries and artists, she's received awards and recognition for her curatorial work, exhibition design and publishing projects, including the retrospective exhibition and book Avedon: 1949-1979 for the Metropolitan Museum of Art, Dallas Museum of Fine Arts, and High Museum, Atlanta; "Avedon: In the American West" for the Amon Carter Museum, Corcoran Gallery, and Art Institute of Chicago; as well as exhibitions at the Leica Gallery, New York; the Menil Collection, Houston, Texas; and for the Estate of Diane Arbus, among others. Former Director of Photo-Eye Gallery, Santa Fe; Creative Director for The Gere Foundation; Art Director for Ralph Lauren national advertising and Photo Editor for Ralph Lauren Media. Elizabeth's Journal, showcases leaders in the world of photography as well as emerging talent. It is a reference in the world of photography.
feature Shoot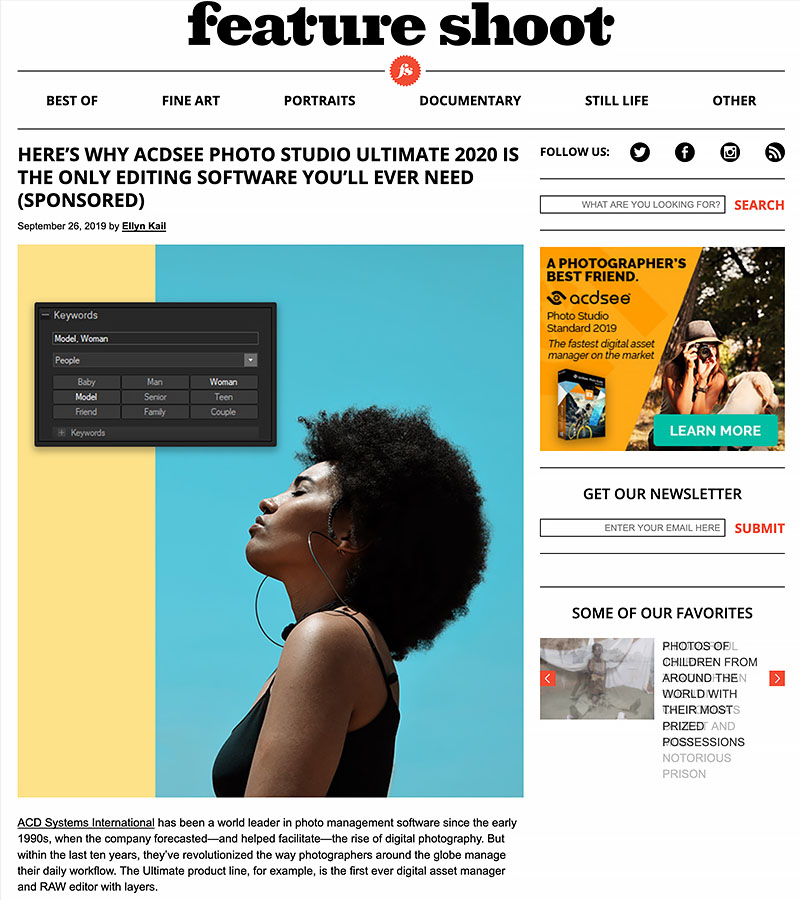 Feature Shoot showcases the work of international emerging and established photographers who are transforming the medium through compelling, cutting-edge projects. With contributing writers from all over the world and a wide range of interests, we feature contemporary work in all genres of photography: fine art, documentary, portrait, still life, landscape and more. We believe that photography is a powerful mode of storytelling, and share works that have a strong narrative vision. Started in 2008 by Alison Zavos, Feature Shoot has now amassed an archive of over 4,000 posts of exceptional photography from around the globe.
Petapixel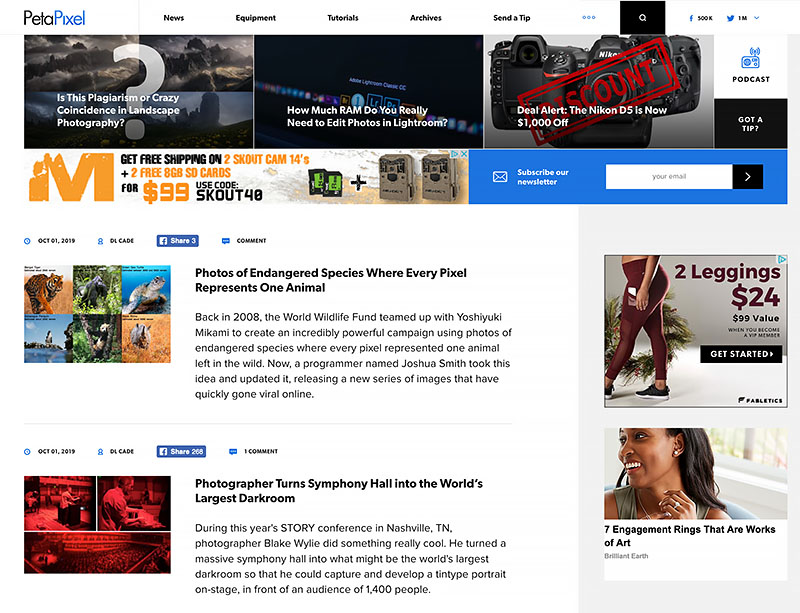 Established in May of 2009, PetaPixel is a leading blog covering the wonderful world of photography. We love photography, and we want to see others love it too. Our goal is to inform, educate, and inspire in all things photography-related.
Even if Petapixel focuses more on tutorials and equipment you can find in their archives articles about photographers and their work.
burn Magazine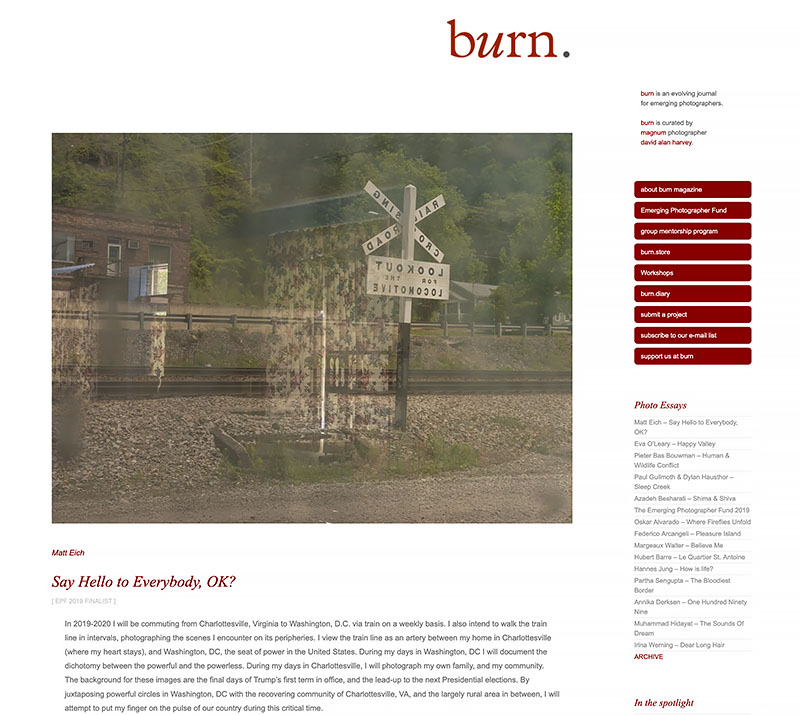 burn is an evolving journal for emerging photographers. burn was launched as an online magazine/journal on December 21, 2008, and is curated by Magnum photographer David Alan Harvey. We publish new stories or singles at least two times per week.
Photograph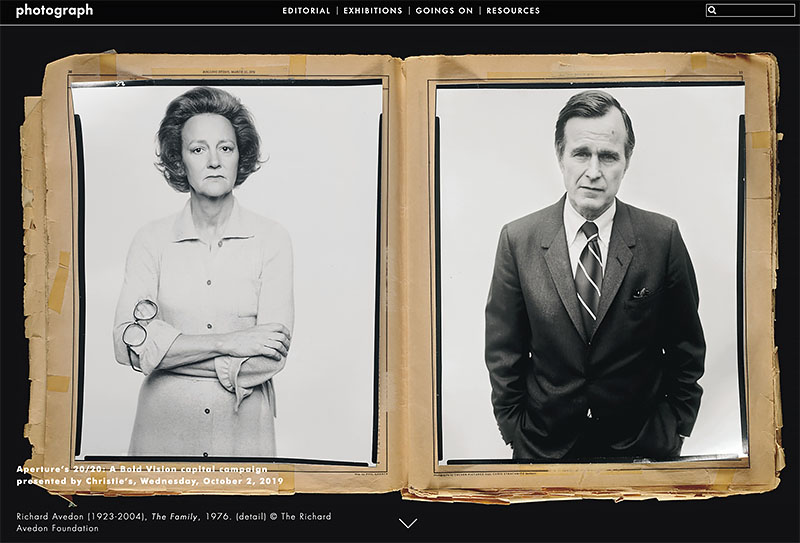 photograph magazine is dedicated to photo-based art, offering thoughtful coverage of exhibitions, ideas, people, books, events, and resources. Founded in 1988, photograph is highly respected by photo curators, dealers, collectors, critics, educators and photography aficionados.
F-STOP Magazine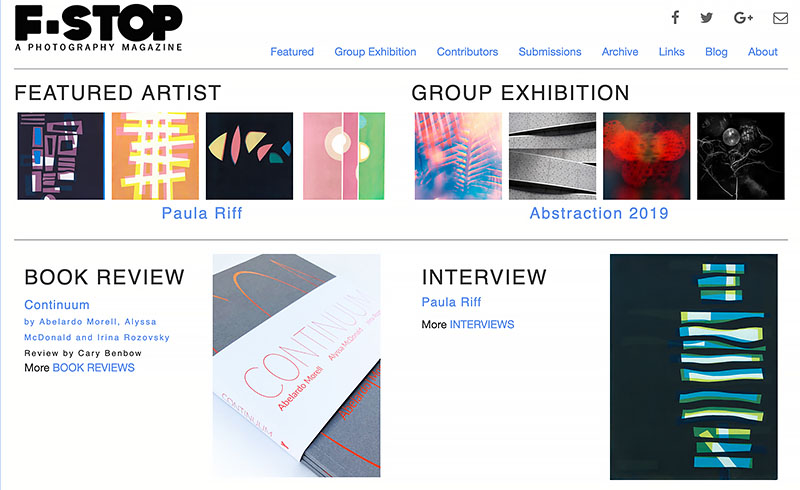 F-STOP MAGAZINE is an online photography magazine featuring contemporary photography from established and emerging photographers from around the world. Each issue has a theme or an idea that the unites the photographs to create a dynamic dialogue among the artists.
Positive Magazine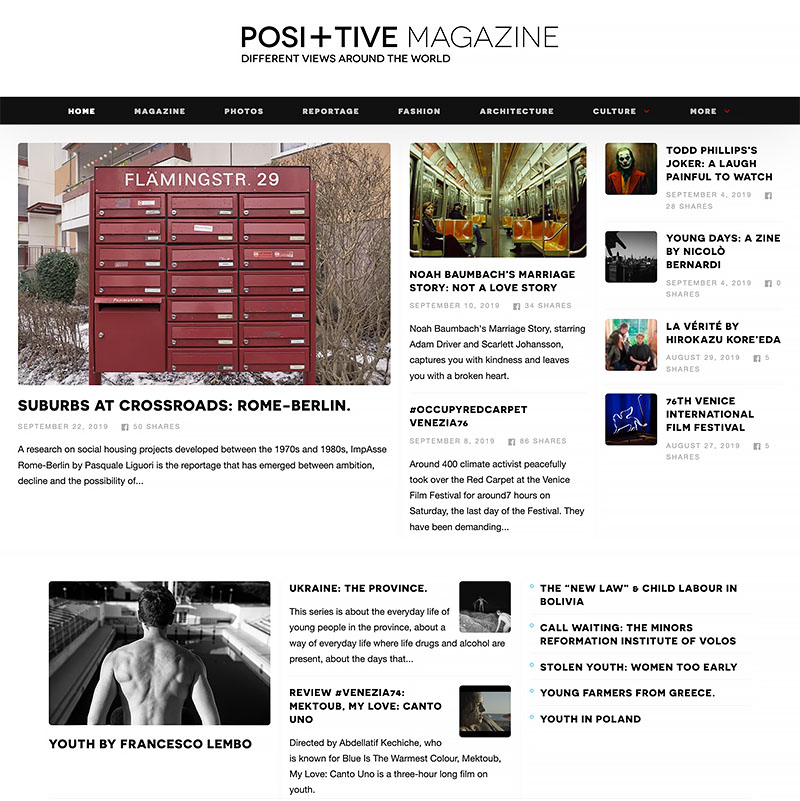 Posi+tive Magazine speaks about photos, stories, reportages, every fragment that tells what's happening in the world through different points of view.
Photoworks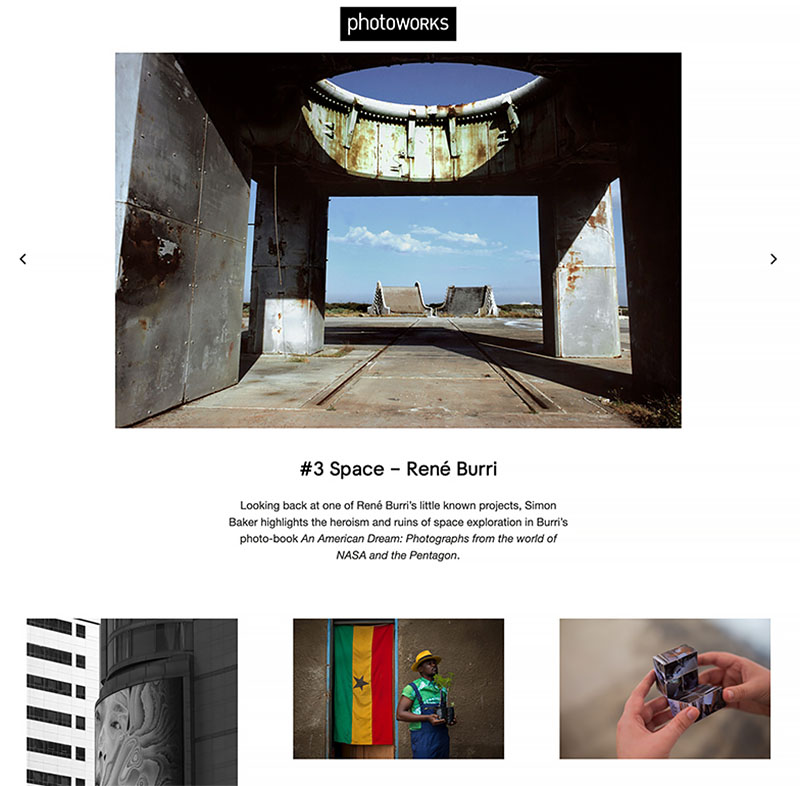 Photoworks is a platform for contemporary photography. In collaboration with local, national and international partners, we connect outstanding artists with diverse audiences to champion talent and ambition. Our internationally recognised programme includes commissions, exhibitions, publishing, learning and large-scale public events.
Tagree
Tagree.de promotes photographers & artists by publishing their works in the form of portfolios or categories on the site. Although aiming at less-known artists, it has been attracting more and more prestigious and rising ones. At the same time, Michael Nguyen establishes and maintains personal connections and dialogues between the audience and the artists in various social media.
The Big picture
by The Boston Globe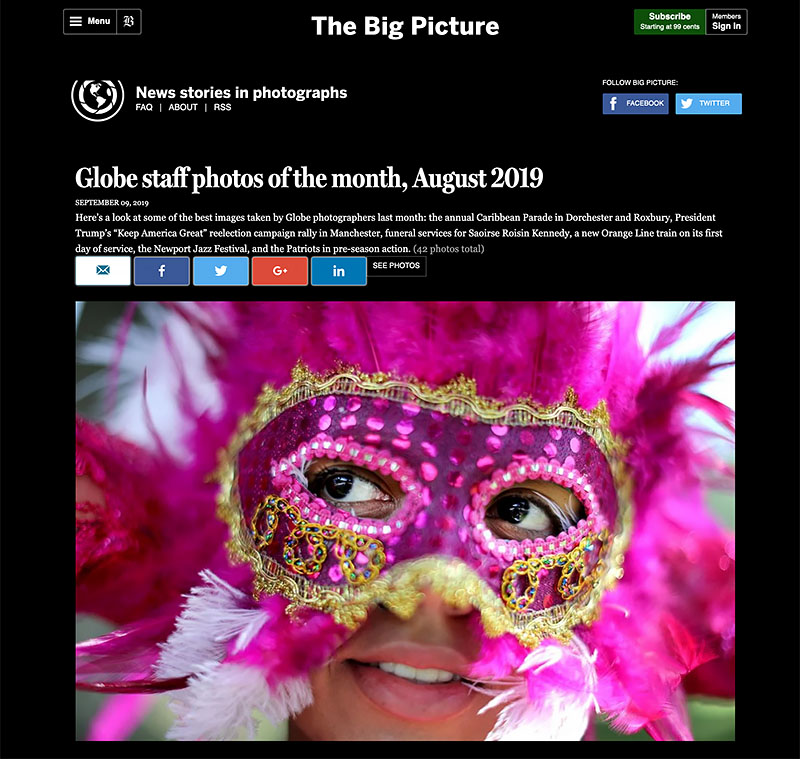 The Big Picture is a photo blog produced by a select group of picture editors of The Boston Globe. Entries are posted every Monday, Wednesday, and Friday. The Big Picture is intended to highlight high-quality, amazing imagery, with a focus on current events.
Foam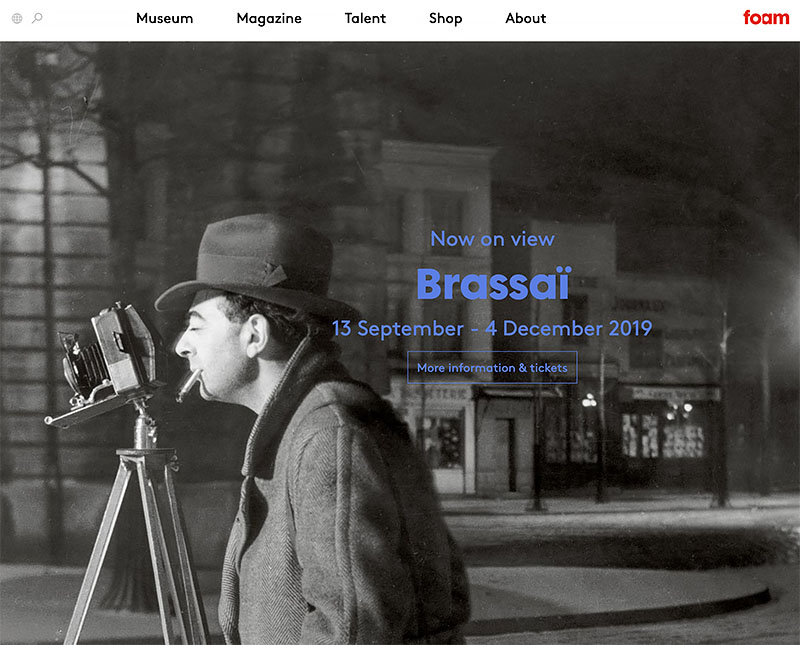 We are an internationally operating organisation based in Amsterdam, presenting all facets of photography.
PDN Online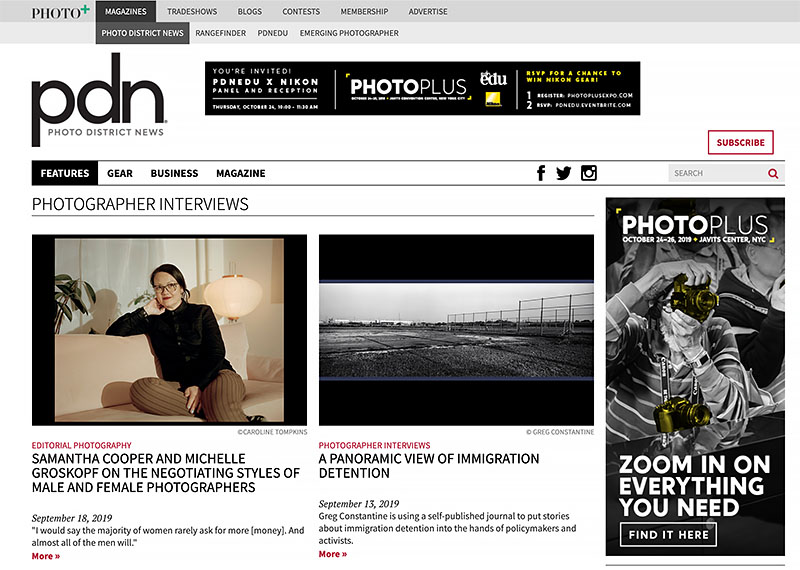 Photo District News (PDN), the award-winning magazine for the professional photographer, has been covering the professional photographic industry for over two decades. In its print magazine and website, PDN delivers unbiased news and analysis, interviews, and the information photographers need to survive in a competitive business-from marketing and business advice to legal issues, photographic techniques, new technologies, and more.
Seen Magazine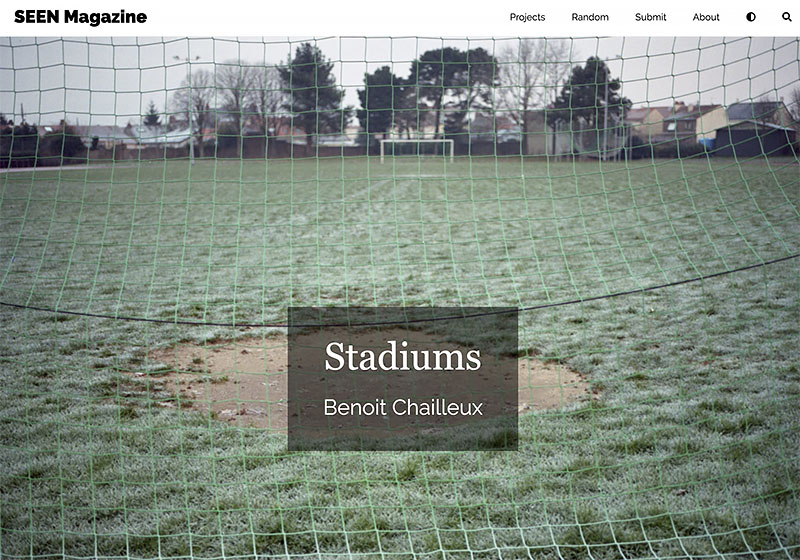 Launched in 2019, SEEN Magazine is a curated magazine dedicated to contemporary photography. Our mission is to seek talented photographers from around the world, publish their projects and promote them on our website and on our social profiles.
The PLUS Paper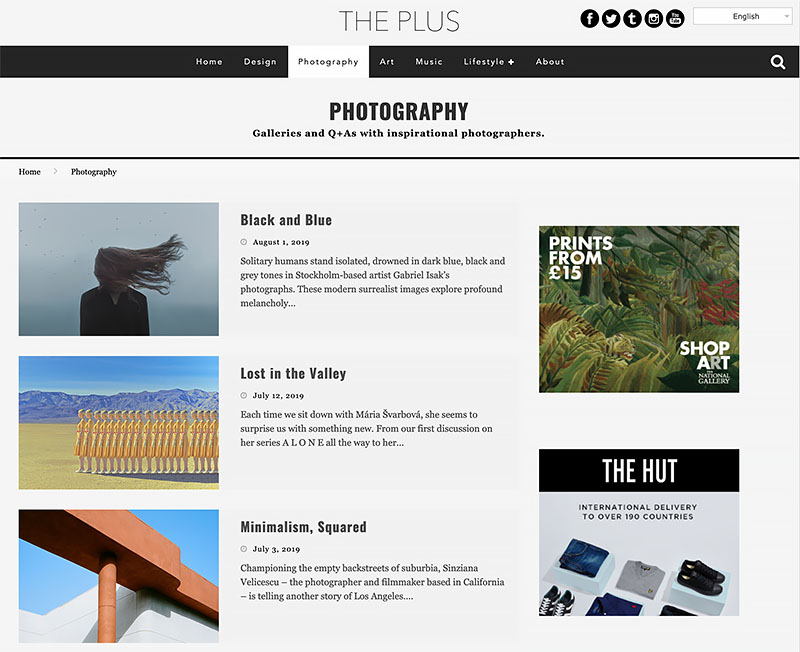 The PLUS paper is a creative and cultural magazine featuring talent from all over the world.
C41 Magazine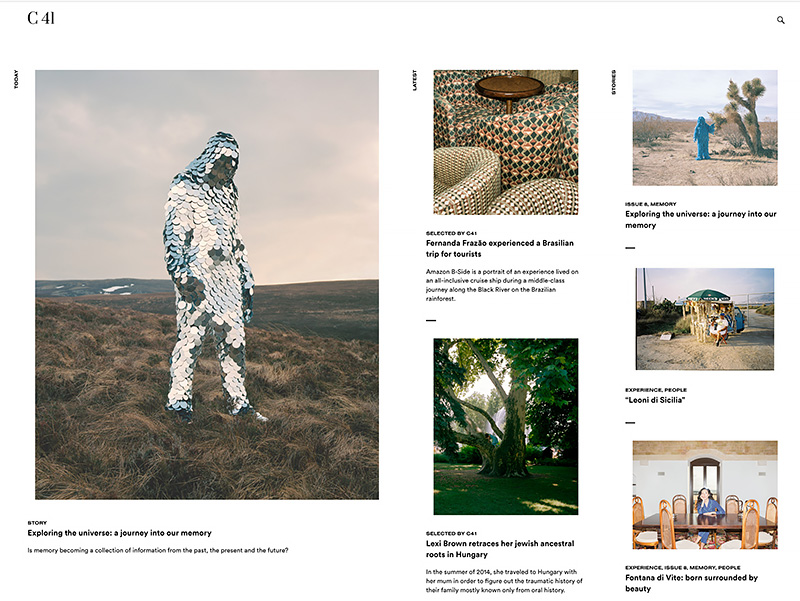 C41 Magazine is a Milan-based magazine of contemporary visual art from all over the world. We're interested in lifestyle, fashion, design, outdoors, and creative communities. Through our viewers' lenses, we tell the stories.
Bokeh Bokeh
Bokeh Bokeh brings outstanding new photography to the foreground. We feature works from all photographic genres - fine art, documentary, portraiture, street... We are looking for work that is original, beautiful, startling. Photographs that capture the world. Photographs that capture your vision.
Don't Take Pictures