The June 2019 Magnum Square Print Sale will see Magnum photographers and estates delve into their archives to select a single image that reflects the issues, working practices and visual signatures which have obsessed the collective's members throughout their careers.
From deep-seated beliefs that have driven career-long documentary explorations of political and social issues by Eli Reed and Susan Meiselas, to aesthetic fascinations which pushed the practices of photographers like Werner Bischof and Trent Parke into new, experimental territory - the selection represents the great breadth of the Magnum collective's creative motivations and output.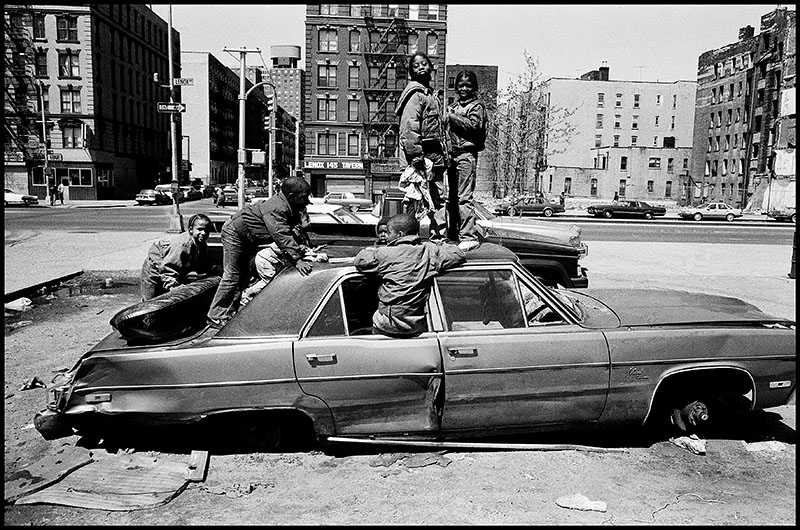 Harlem Street Scene, New York City, 1987 © Eli Reed/Magnum Photos
Some images open a window upon photographers' fascinations with form - as with René Burri's penchant for brutal or minimal architectural edifices - while others capture photographers' career-long adoration of more lighthearted visual tropes, like Elliott Erwitt's love of photographing dogs. As he puts it, I am obsessed with dogs - because they remind me of people, but with more hair.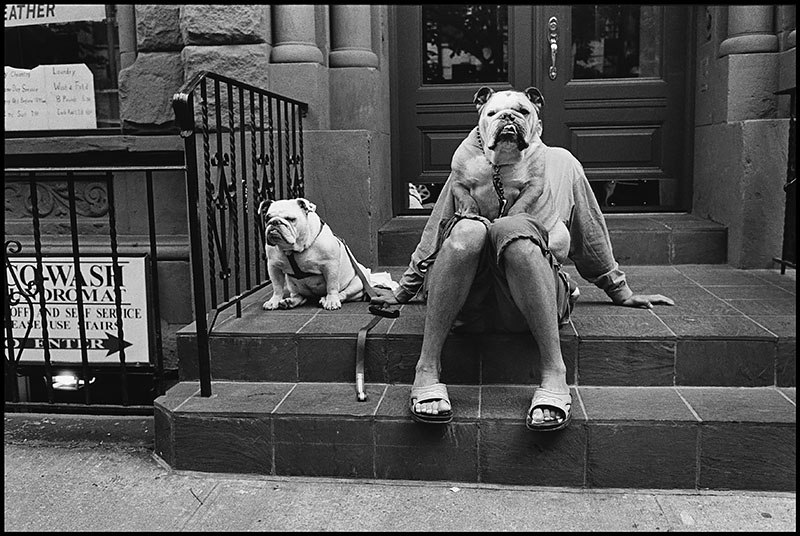 New York City, USA, 2000 © Elliott Erwitt/Magnum Photos
The curation explores - through the images themselves as well as these explanatory captions - the personal motives and external influences which exert themselves upon photographers. Christopher Anderson touches upon a proclivity for photographing his own family, Bruno Barbey reflects upon the impersonal role of luck in any photographic career, while Alec Soth credits Masahisa Fukase's book Ravens with propelling him to make work in Hokkaido, Japan.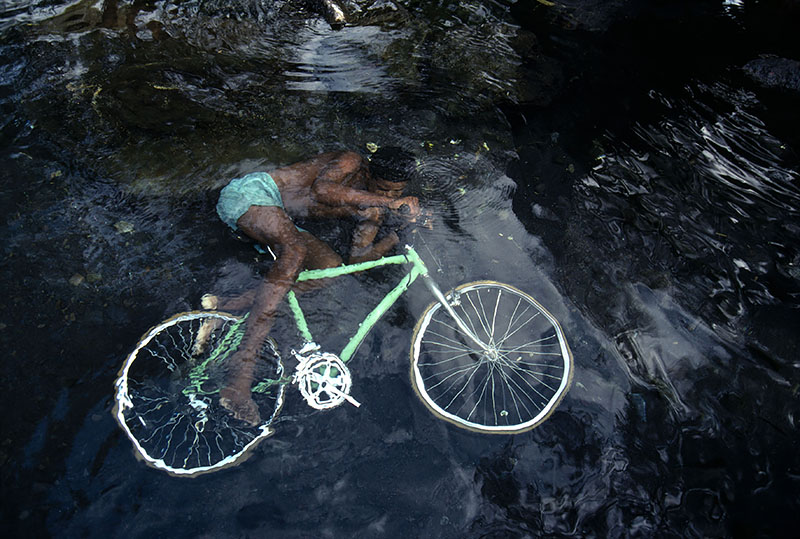 A boy plays in the Rivière des Galets, Réunion, 1991 © Bruno Barbey/Magnum Photos
The power of place is a key feature in many of the chosen images. Cristina de Middel's text reveals the layers of historical and cultural exploration behind her portrait of Mexico - a country she has chosen to live in, while Gregory Halpern describes the pervading allure of Buffalo, NY, where he grew up and which he describes as a source of 'endless intrigue'.
Magnum has, for more than 70 years, been defined by its members' sense of authorship over their work, its dedication to visual expression and exploration, and its diversity of approach. 'Obsessions' presents the factors that have driven Magnum photographers toward the heights of the photographic world.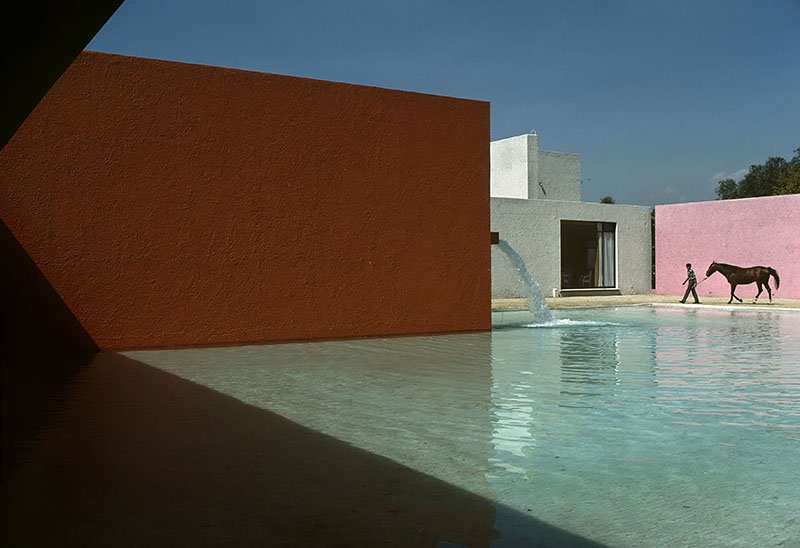 Stabel, horse, pool and house planned by architect Luis Barragán. Cuadra San Cristóbal, Maxico, 1976 © René Burri/Magnum Photos
About Magnum Photos
Magnum Photos was founded in Paris in 1947 as an artists' co-operative by four pioneering photographers: Robert Capa, Henri Cartier-Bresson, George Rodger, and David Chim Seymour. The legendary photo agency continues to shape photographic practice and maintains its original values of uncompromising excellence, truth, respect and independence, representing an idiosyncratic mix of journalist, artist and storyteller. Magnum photographers share a vision to chronicle world events, people, places and culture with a powerful narrative that defies convention, shatters the status quo, redefines history and transforms lives.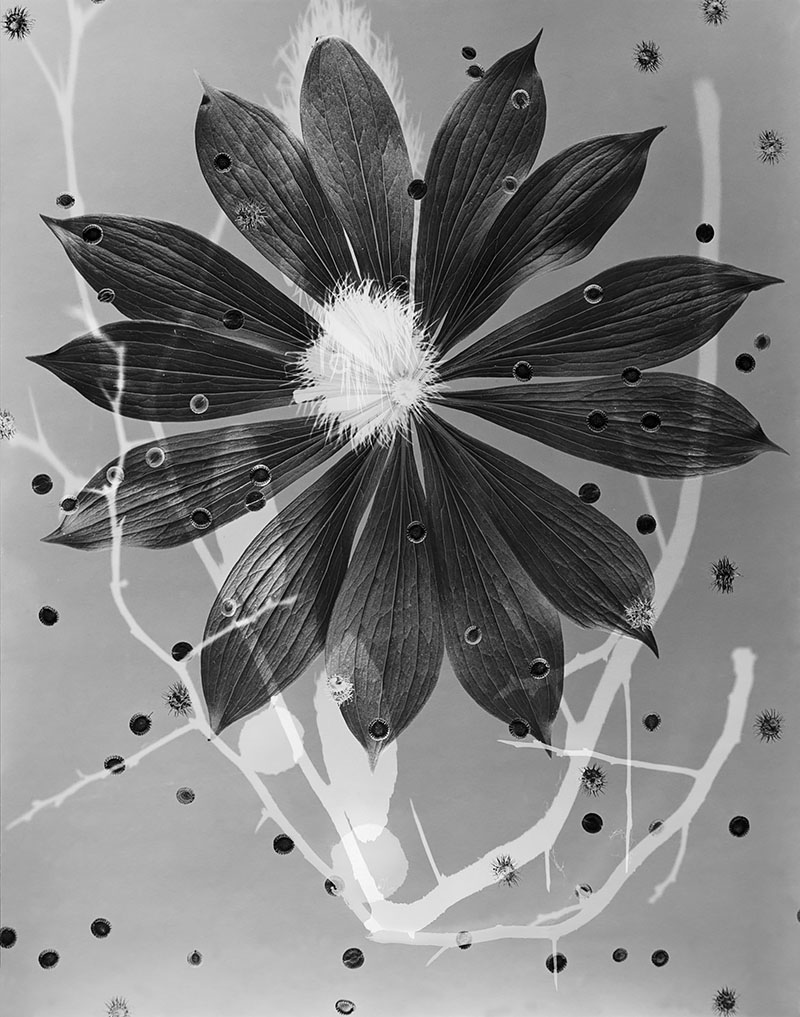 Photomontage, Zurich, Switzerland, 1941 © Werner Bischof/Magnum Photos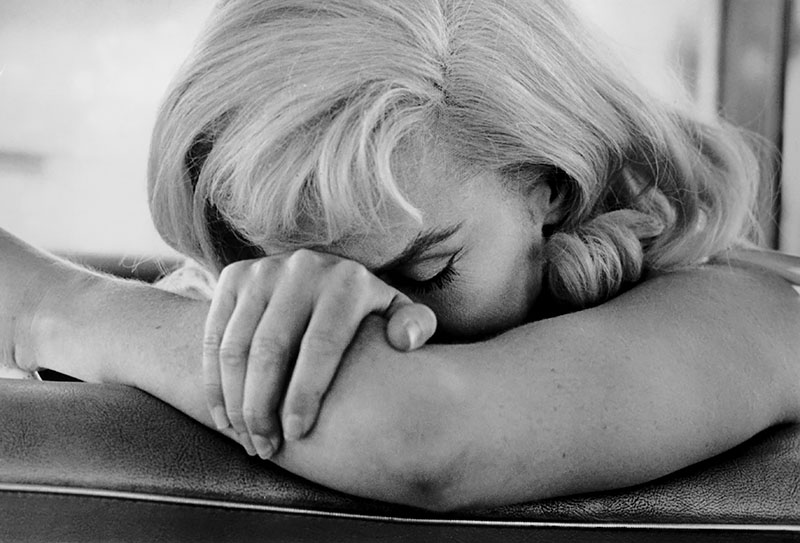 Marilyn Monroe during the filming of the Misfits. Nevada, USA, 1960 © Cornell Capa/International Center of Photography/Magnum Photos