The Gordon Parks Foundation announced the artists named as 2019 fellows:
Guadalupe Rosales
and
Hank Willis Thomas
. The artists have each been awarded $20,000 to support new or ongoing projects that reflect and draw inspiration from the themes of representation and social justice in Parks' creative work. Each project will culminate in exhibitions at the Gordon Parks Foundation exhibition space in Pleasantville, NY in 2019. Awarded annually, the fellowships demonstrate the Foundation's commitment to advancing Parks' extraordinary vision and legacy of social change through the arts and humanities.
Championing artists whose work advances the legacy of Gordon Parks is pivotal to the mission of the Foundation, said Peter W. Kunhardt, Jr., Executive Director of The Gordon Parks Foundation. Both Guadalupe and Hank will engage the visual life of their communities through their work as artists, archivists, and photographers, and will explore completely distinct and individual narratives. Through our fellowship program, we are proud to support them in undertaking critical explorations within their practices, guided by the vision and inspiration of Gordon Parks.
The Gordon Parks Foundation Fellowship program draws inspiration from the significant role of a fellowship he received early in his career. In 1941, Gordon Parks was the first photographer to be named a fellow of the Julius Rosenwald Fund, which was founded in 1917 to support African American artists and focused on social issues and education. The fellowship allowed Parks to move to Washington, D.C.,and apprentice for one year under Roy Stryker at the Farm Security Administration-launching his six-decade career as photographer, filmmaker, writer, and humanitarian.
Now recognized as the most important African-American photographer of the 20th century, Parks showed the face of American poverty with empathy and dignity, using the arts to champion social change. Rosales and Thomas have taken up a similar responsibility in their practices, and their fellowship projects reflect distinct approaches to documenting and interpreting individual and collective histories through photography.
Guadalupe Rosales
Guadalupe Rosales is an artist and archivist based in Los Angeles. Rosales has been building an archive of vernacular photographs and ephemera connected to Latinx culture in Southern California. Her projects exist as both archives of physical objects and crowd sourced digital archives, assembled on her widely-followed Instagram accounts: @VeteranasandRucas and @MapPointz. Guided by an instinct to create counter narratives, Rosales tells the stories of communities often underrepresented in official archives and public memory. With a participatory approach to her practice, Rosales aims to celebrate the voices of others through their archives and memories. During the fellowship period, Rosales will continue her collaborations with Latinx and LGBTQ communities, particularly in Los Angeles, to examine how people of color use photography to document and create their individual and collective histories.
I see myself continuing Gordon Parks' charge through my work, which is participatory and collective, collecting and broadcasting the voices of my community,
said Rosales.
Guadalupe Rosales' work has been exhibited at Aperture Foundation; The Vincent Price Art Museum, Monterey Park, California; Commonwealth and Council, Los Angeles; Bemis Center for Contemporary Arts, Omaha; Spazio Maiocchi, Milan; and the Museum of Contemporary Art North Miami. In 2016, Rosales took over the New Yorker's social media account and was one of the top-rated takeovers of the year. Her subsequent role as the inaugural Instagram Artist in Residence at the Los Angeles County Museum of Art was featured in the Los Angeles Times, Artsy, and Artforum. She has lectured at numerous museums and universities including the University of California, Los Angeles; Museum of Contemporary Art, Los Angeles; J. Paul Getty Museum, Los Angeles; New Museum, New York; New York University; and the Graduate Center of the City University of New York. Rosales received an MFA from the School of the Art Institute of Chicago in 2016.
As part of the Gordon Parks Foundation Fellowship, an exhibition by Guadalupe Rosales formed around the interplay between photography and community will be on view July 19 through October 11, 2019, at the Gordon Parks Foundation in Pleasantville, NY.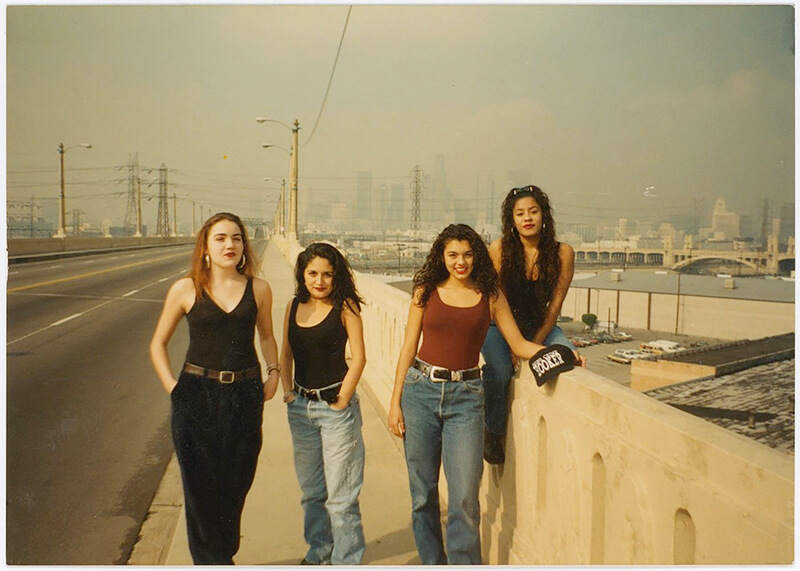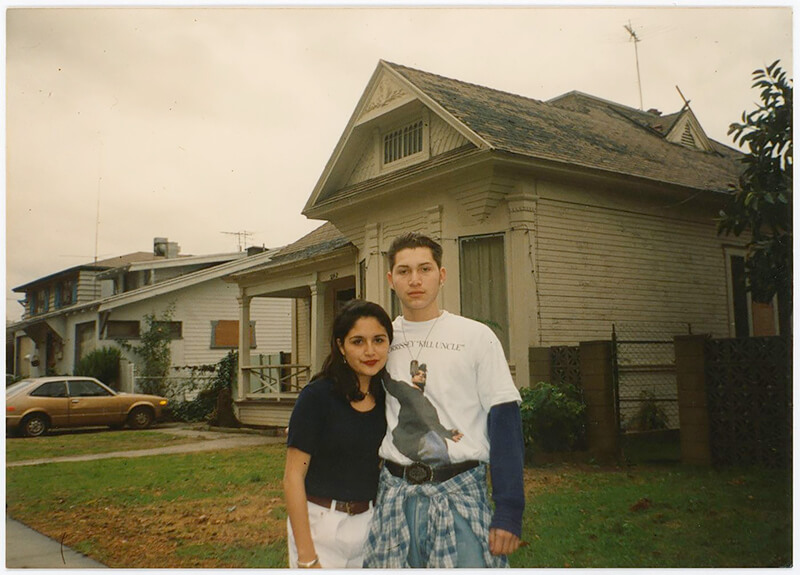 Hank Willis Thomas
Hank Willis Thomas is a conceptual artist working primarily with themes related to perspective, identity, commodity, media, and popular culture. Thomas has an ongoing vested interest in photography as a documentation of history and a means for people of color represent their stories. During the fellowship, Thomas will examine the Gordon Parks Foundation archives and the historical moments that Parks captured in order to acknowledge the people who have used their creativity, courage, and community to inspire change.
Very few people have shaped my understanding of how multifaceted a life can be lived like Gordon Parks, said Thomas. Mr. Parks was a mentor and friend of my mother's, and sometimes we would pay him a visit when I was young. His life's work as a writer, photographer, activist, and musician is unparalleled and largely untold. He is one of my largest influences and I am thrilled and honored to serve as a Gordon Parks Foundation Fellow in his name.
Hank Willis Thomas' work is included in numerous public collections including the Museum of Modern Art in New York; the Solomon R. Guggenheim Museum, New York; the Whitney Museum of American Art, New York; the Brooklyn Museum, New York; the High Museum of Art, Atlanta; and the National Gallery of Art, Washington D.C. His collaborative projects include Question Bridge: Black Males, In Search Of The Truth (The Truth Booth), and For Freedoms, an artist-run initiative for art and civic engagement. In 2017, For Freedoms was awarded the ICP Infinity Award for New Media and Online Platform. Thomas is also a recipient of the Guggenheim Fellowship (2018), the AIMIA | AGO Photography Prize (2017), the Soros Equality Fellowship (2017), and is a member of the New York City Public Design Commission. Thomas' first comprehensive survey Hank Willis Thomas: All Things Being Equal... will open in the fall of 2019 at the Portland Museum of Art in Portland, OR.
Hank Willis Thomas will present his visual and archival research on Gordon Parks in an exhibition on view October 18 through December 20, 2019, at the Gordon Parks Foundation in Pleasantville, NY.