Fran Antmann is a documentary photographer, writer, and professor. Her photographic work has focused on the lives and culture of the indigenous people of Guatemala, Peru, Mexico, the Dene First Nation people of the Western Canadian Arctic and the Inuit of Baffin Island, Canada. As a Fulbright scholar, she lived in the Peruvian Andes researching and recovering the work of the Peruvian photographer Sebastian Rodriguez and pursuing her own photographic project of the same town and people. Her book Maya Healers: A Thousand Dreams was published by Nirala Press in 2017.
Her work has been exhibited and published in New York, Texas, Peru, Mexico, France, England, and Denmark. Her photographs are in the collections of the International Center of Photography; the Brooklyn Museum; the Haverford College Collection; The Museum of Photographic Arts, Denmark, and various private collections. She has received grants from the Ford Foundation, Agfa Corporation, the Social Science Research Council, the Puffin Foundation and the J. Paul Getty Foundation, among others. She was awarded five New York State Foundation for the Arts fellowships in both Photography and Non-Fiction Literature. She held artist's residencies at the Blue Mountain Center and at Yaddo.
She studied art at Bennington College, earned an M.A. at Hunter College and received a doctorate in Fine Arts from New York University.
We asked Fran Antmann to tell us more about her life and work.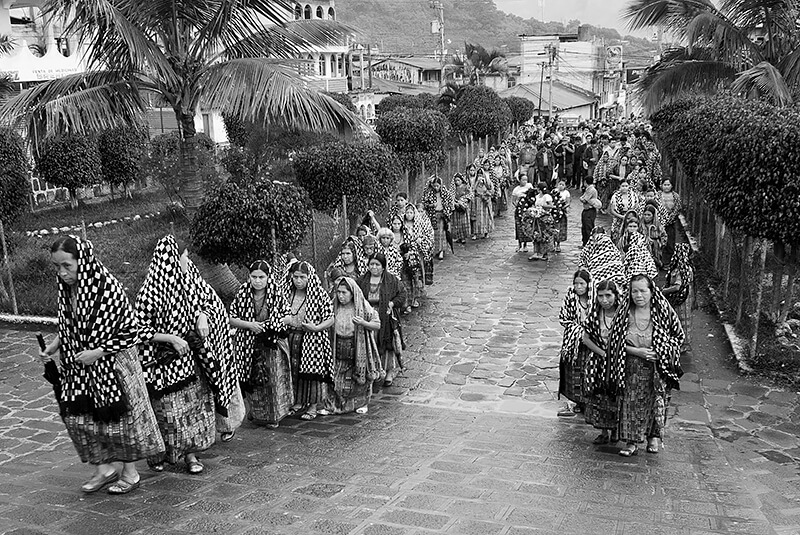 Funeral procession in San Pedro
I was originally a painter but turned to photography in graduate school. Even though I was a painting major, I was required to do a major project in another field and decided to document the Hoxie Brothers Circus, an itinerant circus doing one night performances in towns across the Northeast. I was drawn to the combination of documentary photography, research and narrative writing.
From 1979 to 1981 as a Fulbright scholar, I lived in the Peruvian Andes researching and recovering the work of the Peruvian photographer Sebastian Rodriguez (1896-1968) and pursuing my own photographic project on Morococha, a mining town at an altitude of 16,000 feet where he had worked. Rodriguez had left a fragile legacy of glass plate negatives spanning years of mining history that had never been seen beyond the town. Two of his works are now in the permanent photography collection at MOMA. My project The Furnaces of Time, which combined both our bodies of work and my writing was exhibited in Peru, Mexico, Europe and the US.
I continued working in Peru for over 16 years, sometimes for six-month stays, sometimes for only a few weeks with various post-doctoral fellowships. I photographed in the countryside among Andean peasants - the world the miners I had first documented in the late 70's and 80's had left behind and always longed to return to. I also did a funded long-term research project on historical Peruvian photography with Deborah Poole, an anthropologist. Together we co-founded the Fototeca Andina in Cuzco for the preservation of historical Andean photography.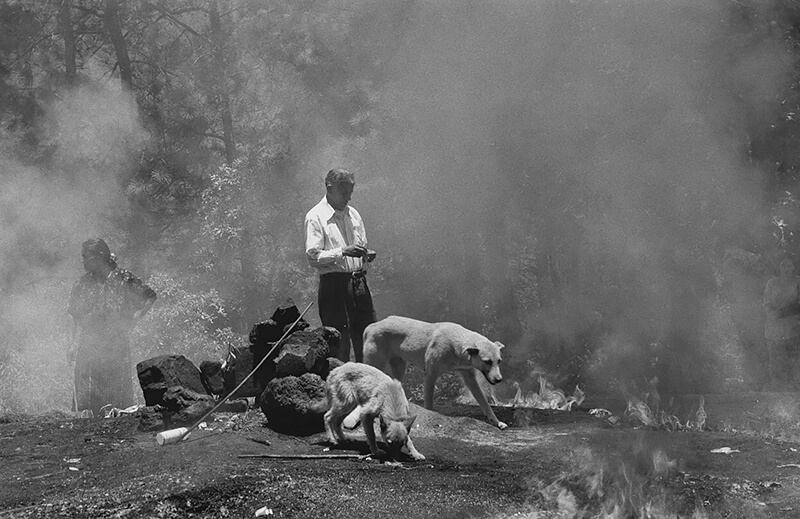 Pascual Abaj, sacred Maya site in Chichicastanengo shrouded in smoke from the ceremonial fire
Why Guatemala? First, it's where my daughter Yasmin was born. My college roommate, Janie Paul, had spoken about this place called Guatemala where her father had worked as an anthropologist for 60 years. In 2005, shortly after Benjamin Paul's death at age 94, his daughter, my daughter Yasmin, and I traveled to San Pedro.
In San Pedro la Laguna, following in the footsteps of my friend's father who was beloved in this town, I was treated like an honored guest. I was welcomed by younger generations of some of the same families that the Pauls had known. Over the next dozen years, I returned to this village almost every summer with my daughter. The photographs in my book Maya Healers: A Thousand Dreams were made from 2005 -2015 in San Pedro and several other villages around Lake Atitlán, Guatemala.
My daughter has traveled with me since she was very young, accompanying me to Mexico. Peru, Denmark (for an exhibition) and all the summers in Guatemala. She made friendships in the villages where I worked and often, I found a trusted local person or family to care for her while I was working.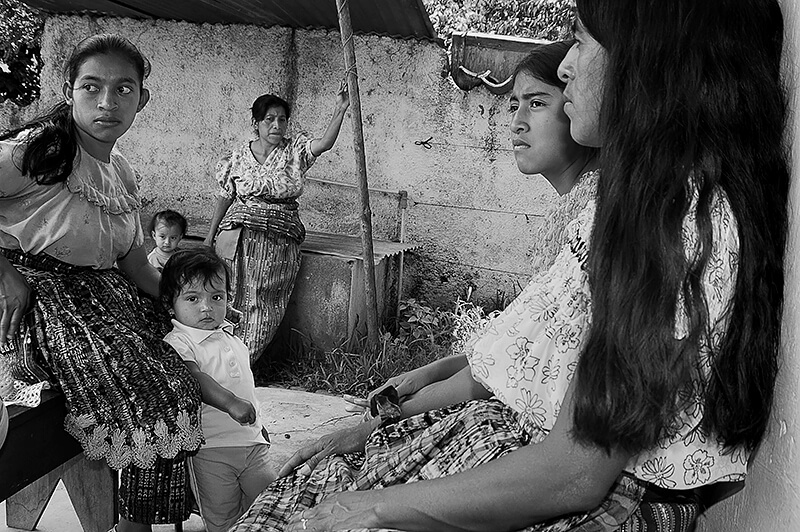 Patients from distant villages around Lake Atitlán waiting to be seen by a healer in San Pedro
Over time, I gained the trust of the families and healers in San Pedro. I was privileged to have such access intimate healings and to be invited to view sacred Maya sites and ceremonies. As a writer and photographer, I saw firsthand how healers, bonesetters and their patients are part of a sacred process that binds together healer and patient, family and community. These rituals survive despite the genocide of the Maya people perpetrated over several decades until 1996 by government forces. During this period the practice of these rituals was forbidden.
Most of my work is in black and white because it has always had such rich perceptual and poetic resonance for me. I like the way working in black and white desaturates the world of its immediate materiality, emphasizing the nuances of light and texture. Perhaps it takes me back to drawing which had always been very important to me.
I still return to Guatemala and continue photographing in the village of San Pedro where I have made lasting friendships. In the summer of 2017, I was invited to do a presentation at the Guatemalan Feria de Libros in Guatemala City. I invited several of the healers from the village to accompany me for the presentation. We then all returned to San Pedro where I presented the book to the local museum, library, and municipalidad. The event was televised, and I got calls from surrounding villages asking for a copy of the book. The experience of sharing the work with the people who made it possible and whose lives were its subject was one of the most gratifying parts of creating it.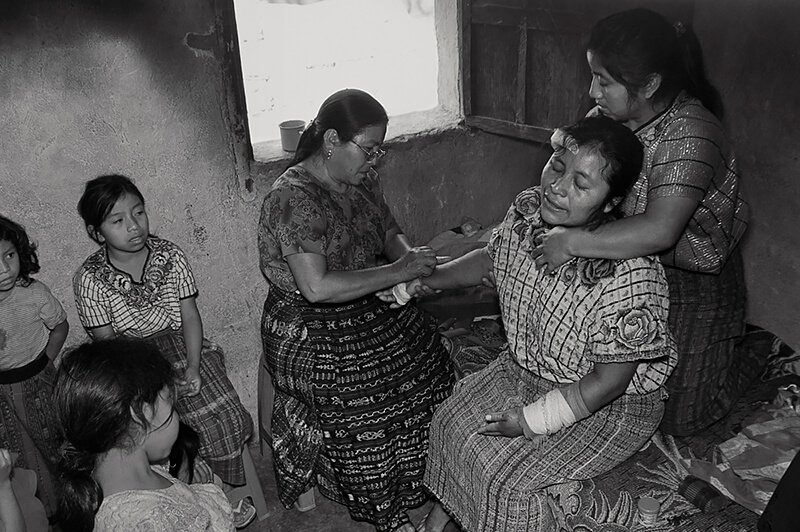 Berta Navichoc, healing Marta Mendoza Damian after she was badly hurt in an accident
When I left San Pedro at the end of one summer, our Maya friends held a farewell party for my daughter. The celebration included many spontaneous speeches, and one woman, Estela Peneleu, said to Yasmin, Your mother will create something we will value in years to come: the photographs of our people and our ways. We remember and your mother is part of that remembering. This was one of the greatest inspirations to continue the long work on this book.
Maintaining contact with the people I have photographed from Peru to the Canadian Arctic has been very important to me. It began long before the Internet but certainly was made easier by social media. I used to get phone calls from a pay phone near a laundromat in the Canadian Arctic from a girl I befriended when she was nine-years-old. Of course, I could easily picture her standing by the laundromat, putting coins in the slot and then feeling as if she was at my side. Her language was so rich that I often wrote down what she had said to to be able to draw from it in my stories. Now she's over thirty, with three children and we are still in touch. I've also maintained close contact with the Rodriguez family in Peru and helped establish a permanent archive of their father's work.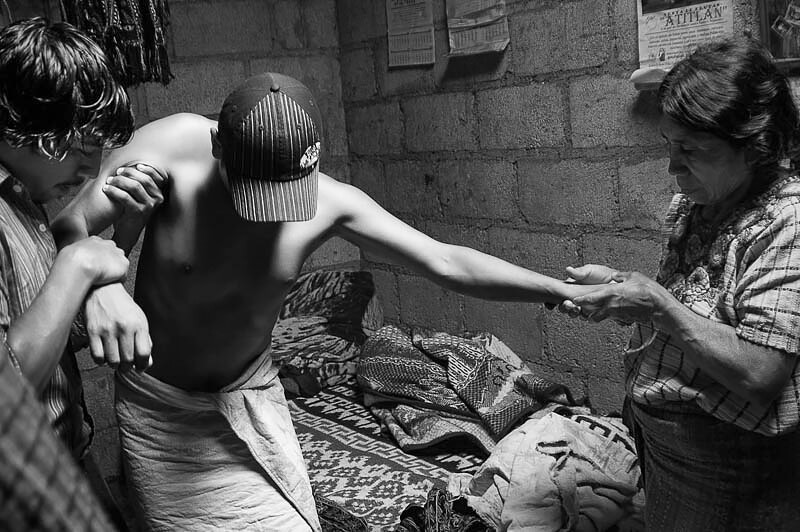 Pedro Mendoza attempting to walk after a healing with the aid of his mother and a friend
My work in the Canadian Arctic with the Dene, whose deep connection to the natural and spiritual worlds - whose lives were bound up with the lake and its winds really helped me to understand Maya culture even though they're so very different.
I continue working in Guatemala to document the lives of those I first knew as children playing hide and seek and who have since become young mothers and fathers. I also photograph the gradual erosion of their lands and the changing shoreline brought on by flooding and contamination of the Lake.
I am now pursuing two other projects, one on the neighborhood in the Bronx where I grew up and another on a Cuban woman who emigrated to the US as a child and spent over 20 years living, teaching and raising her family on an Indian reservation in South Dakota.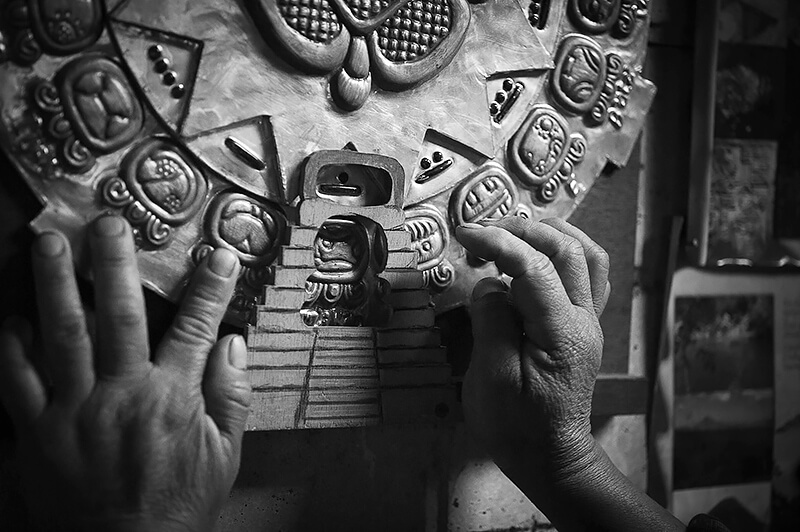 Tata' Xuan, shaman with the sacred Maya calendar of fiestas and rituals used in Maya ceremonies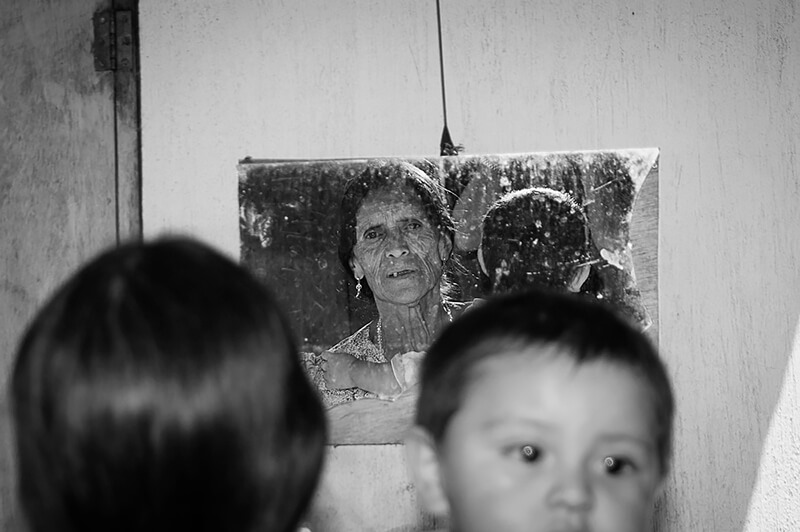 Vicenta Gonzalez Ixmatá in the mirror with her grandson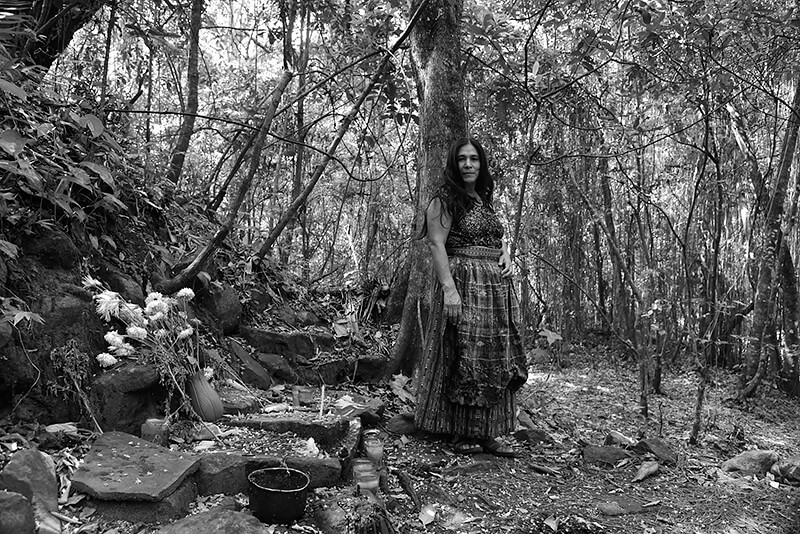 Lidia Santizo Gonzalez at a Maya sacred site in the forest, San Pedro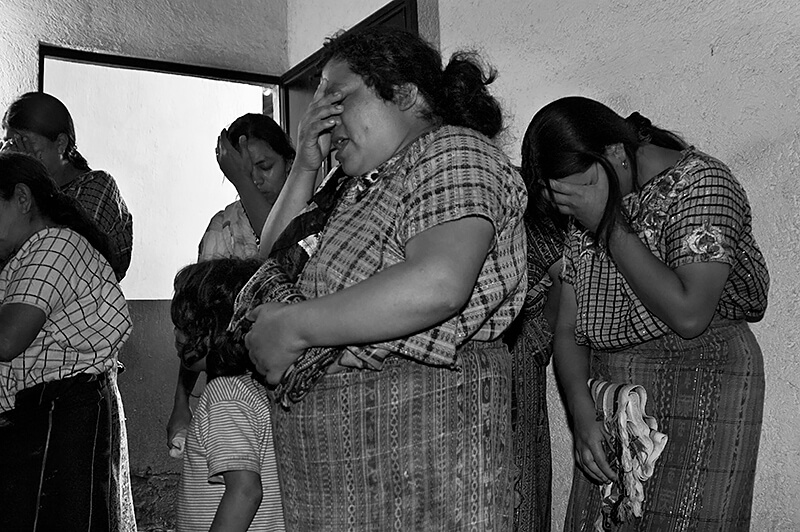 Family prays for patient as Berta Navichoc conducts the healing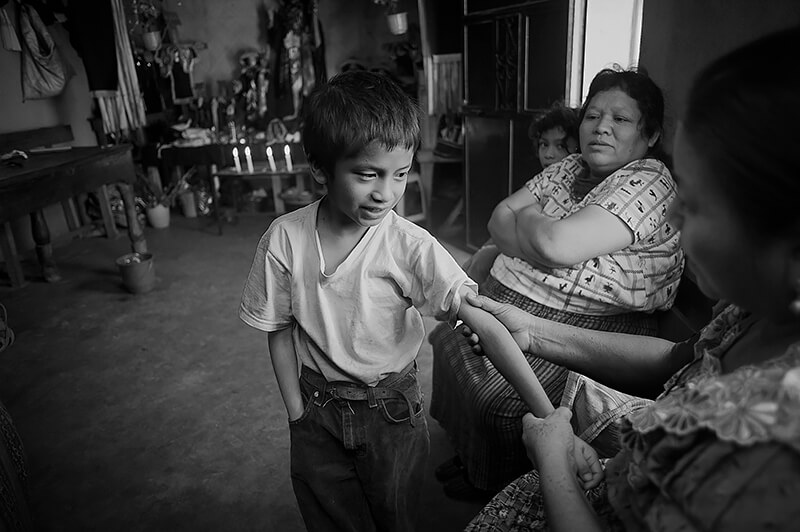 Bonesetter, treating Pedro Sicay Mendoza's broken arm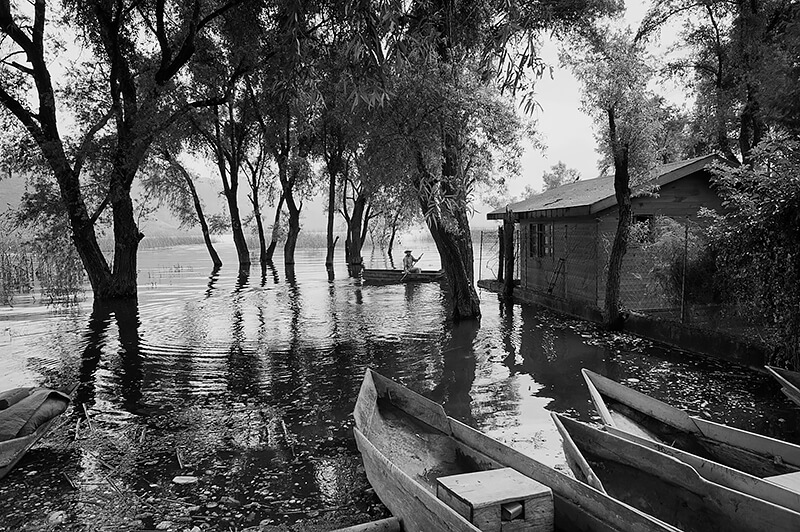 Rising waters of Lake Atitlán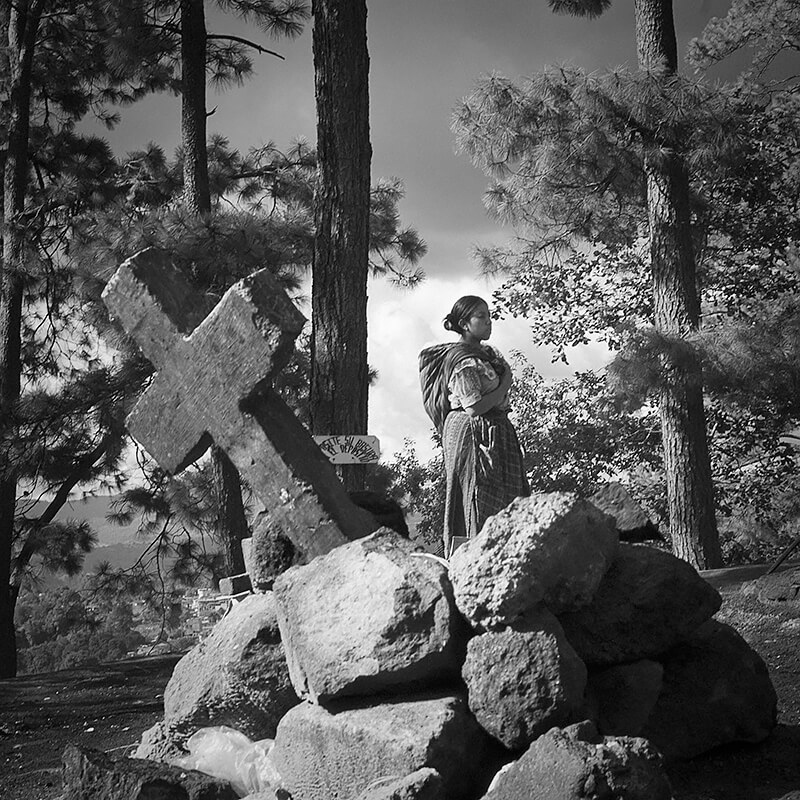 Pascual Abaj, sacred Maya site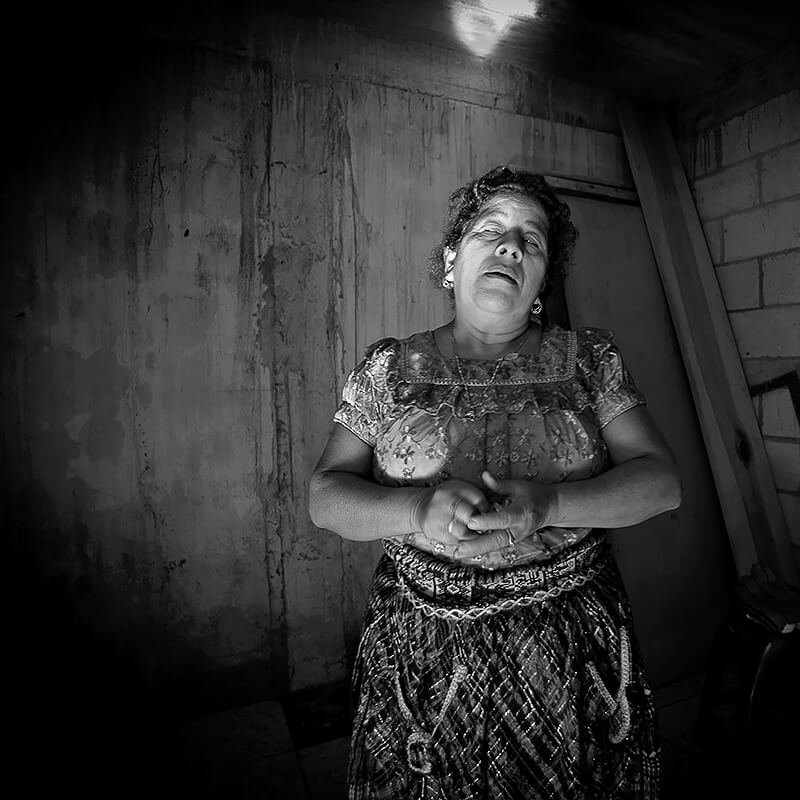 Josefina Vazquez de Gonzalez, healer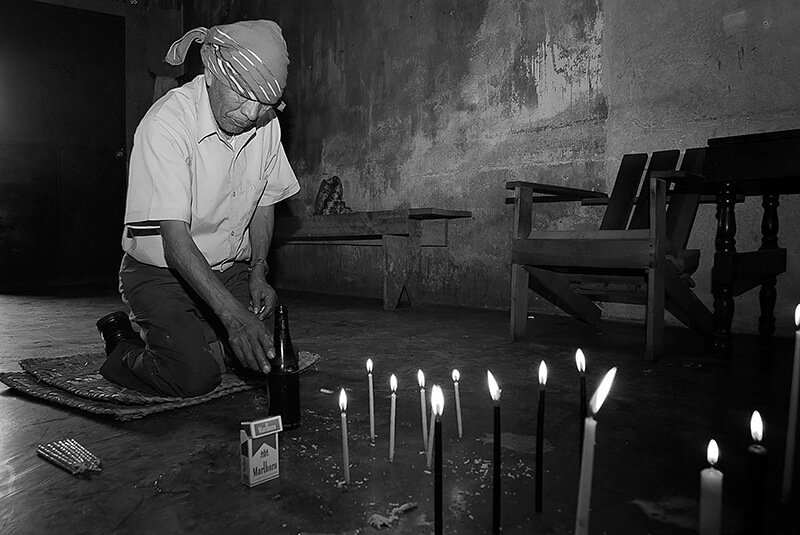 Antonio Mendoza, shaman preparing a ceremonial offering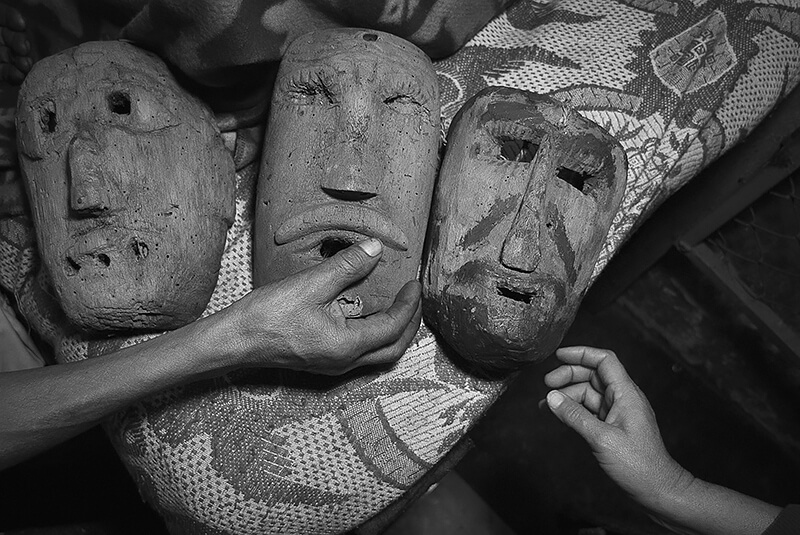 Ancestral masks of Antonio Mendoza, shaman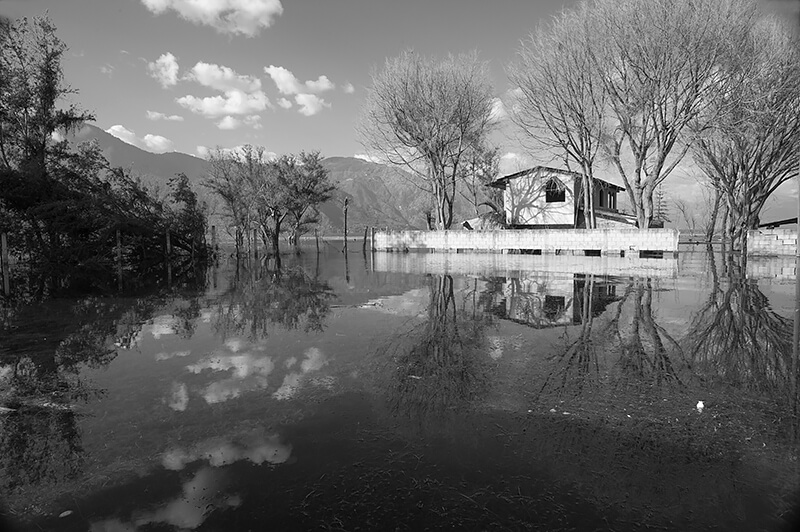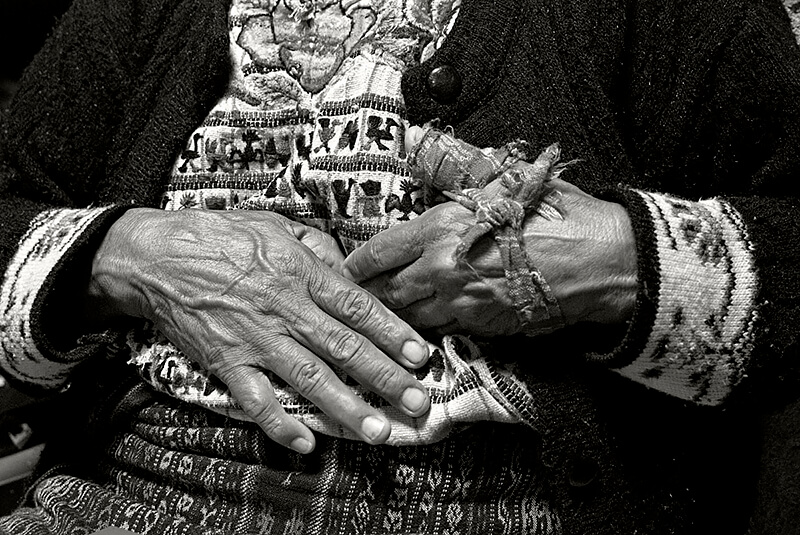 Elena Mendoza after a healing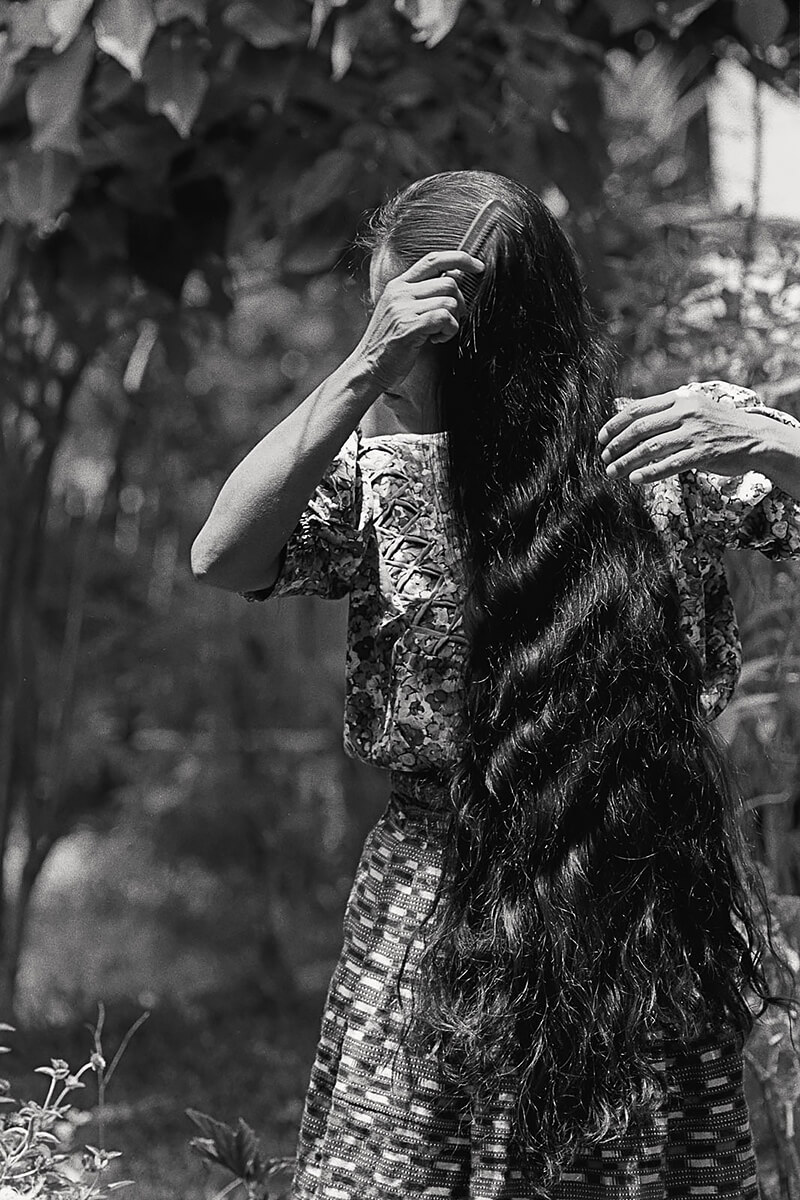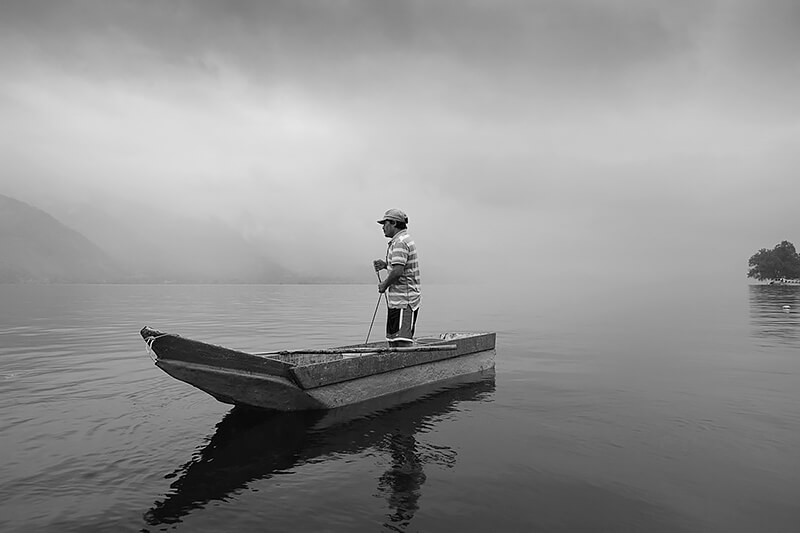 Fisherman in cayuco on Lake Atitlán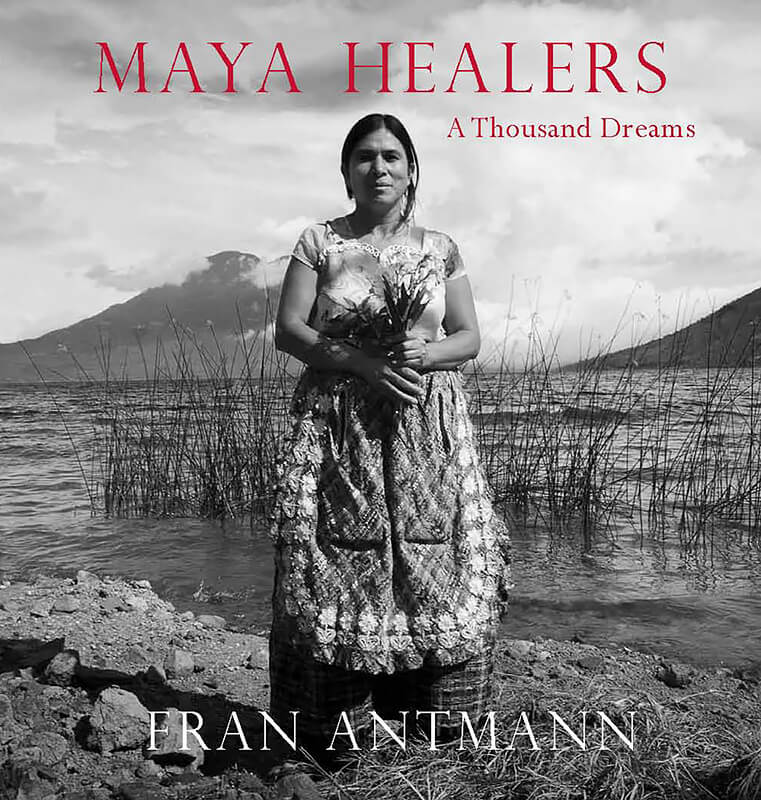 Buy the book
HERE