Character-based portraits and narrative-driven scenes are
Kremer/Johnson
's trademark. They won
AAP Magazine#2 Faces
and more recently the Lensculture Portrait Awards 2018. We asked them a few questions about their life and work.
All About Photo: Tell us about your first introduction to photography?
Neil:
I was first introduced to photography when I was 9 years old. My first intrusion to making images was in junior High School. I'm from the home of Kodak (Rochester, N.Y.) All students were taught how to use a dark room.
Cory:
I picked up a camera when I was producing a movie in 2009. I hung out with the stills photographer that we hired and I loved it.
When did you decide to become a photographer?
Neil:
It started as a hobby in 2010. I decided to try it as a profession in 2013.
Cory:
2013
How/when did you meet and decided to work together?
Socially, we were friends since 2002. We both lost the companies that we owned shortly after the 2008 recession. Independently, we both picked up cameras... Once we figured out that we both enjoyed the process and the same styles, we decided to form Kremer Johnson.
Neil Kremer & Cory Johnson
Is it easier or more challenging to work with someone else?
It's harder in the sense that we have to split our income but that's the only negative for us. Having a like minded friend to collaborate with allows us to feel more confident in our decisions.
You say you like large and complex productions how do you prepare?
We enjoy all productions but the large ones can be a lot of fun. Preparation is different for personal work and commercial work. With personal work, we're creating the concepts and the style. It's 100% our vision. It also means that we're paying for it. We handle the personal productions internally. For commercial jobs, we use a producer and our agents get involved in the initial budget and guiding us though the bidding process.
How do you manufacture your settings? Find your models, locations etc?
For personal work, we're fortunate to have a long list of people who want to work with us. It's a great feeling to know people believe in our vision enough to give us their time. We own a studio that we use to manufacture the sets ourselves. If we're shooting on location, we do the scouting ourselves.
For commercial work, we use casting and talent agencies. We typically sit through as many of the castings as possible. This allows us to get a feeling for the talent and make recommendations to our clients. Our sets are built by professionals and the locations are found by scouts.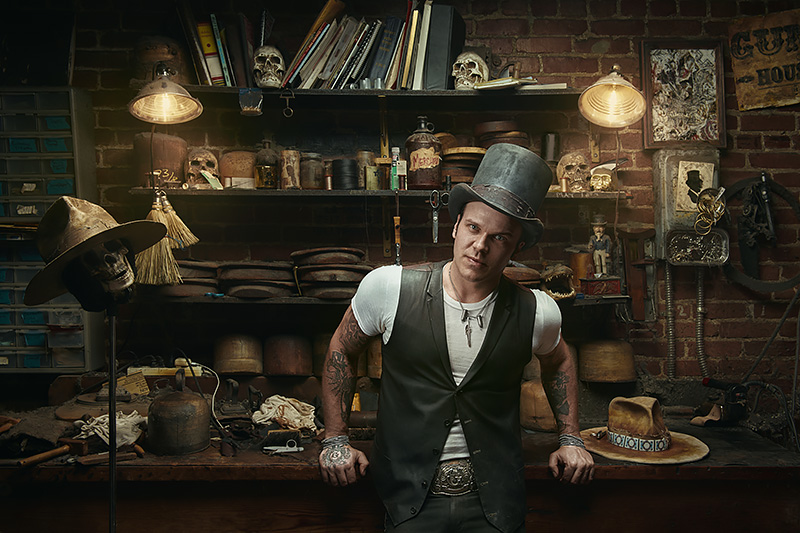 Neil Kremer & Cory Johnson
How do you find your inspiration?
Inspiration comes from two places. Our life experiences or whatever is available. In both cases, we use the same process. We start with a single concept or narrative. From there, we just start writing the story. Who. What. When. Where and WHY. WHY is a big one. There has to be a WHY.
How did you come up with the project Found on Craigslist?
It's actually titled Craigslist Encounters
We met a friend that owns a chain of bed stores and only markets on Craigslist. This surprised us, so we spent a few hours on Craigslist and found a large community of people that use it for a variety of reasons. To sell, trade, search, find, explore and create more than just products. Love, sex, companionship, inventory, art, crafts, education, etc. etc. etc.
We placed an advertisement and quickly received hundreds of responses. Portrait Photographer seeking subjects. All races, colors, sexes, shapes and sizes welcomed. We will come to you. $20/hour.
We decided to shoot everyone that answered the ad. Of the 80 people that we photographed over a one year period, only 3 subjects asked to be paid.
In the end, we feel that we've captured an accurate cross-section of the Craigslist community.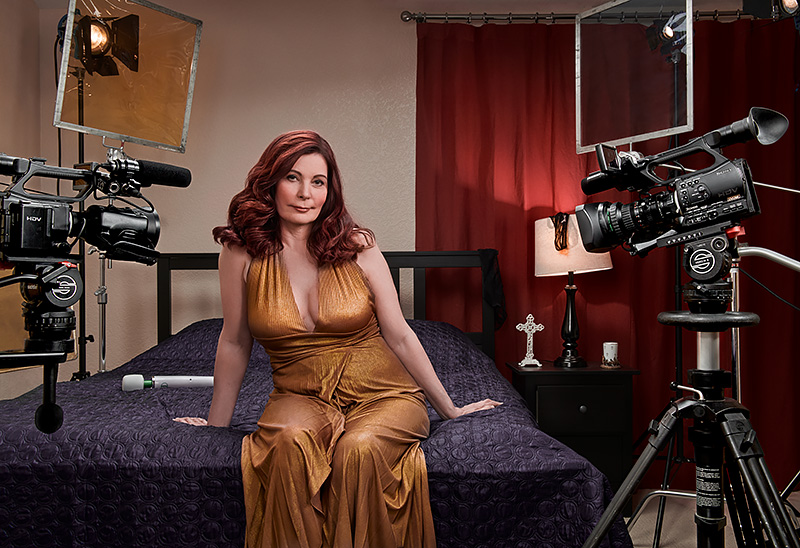 Neil Kremer & Cory Johnson
Do you plan the same way for your films and photo shoots?
For the most part, yes. The only difference is the camera. We handle the lighting and direct the scenes like we do with still photography but we don't do the shooting with video. We hire camera operators.
Do your films inspire your photography or is it the other way around?
To be honest, the videos have nothing to do with us. All of the videos that we've done are scripted by ad agencies.
That will change in 2019 as we plan to produce some original content that matches the look of our still photography.
What do you hope to achieve and what is your biggest achievement so far?
Our goal is to make a living while being known as a creative team that does innovative work, comes in on budget and solves problems. At the same time, we want to make personal work that we want to see. It's nice to win awards and be offered commercial projects, but in the end, we also have stories that we want to tell.
Our biggest achievement so far is not going completely broke. We're making a living and we're only 5 years into the business. Looking at the current marketplace, we feel like we're doing alright for photographers that don't shoot cookie cutter life-style.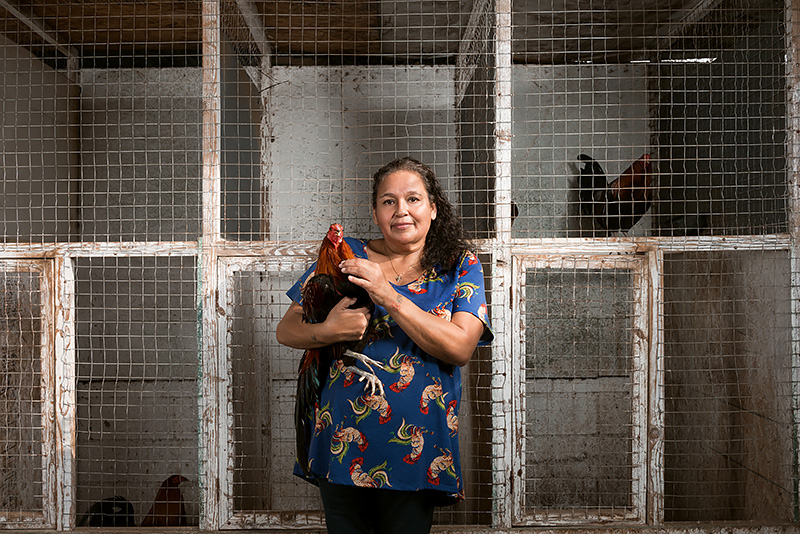 Neil Kremer & Cory Johnson
What equipment do you use?
Whatever it takes. The camera is usually Nikon unless we can get a budget approved for a Phase One. Lighting is either PCB Einsteins or Profoto.
Do you spend a lot of time editing your work?
Editing doesn't take long. We typically know what we want. It's the retouching that takes days and sometimes weeks. We just wrapped a job that delivered 16 images. It took over 300 hours of retouching.
What makes the difference between a good image and an iconic image?
What's a good image? I don't like that word. It's subjective and meaningless. As for iconic. that's for history and the general viewing population to decide. Iconic images are typically tied into key moments in time. They're certainly not always good images.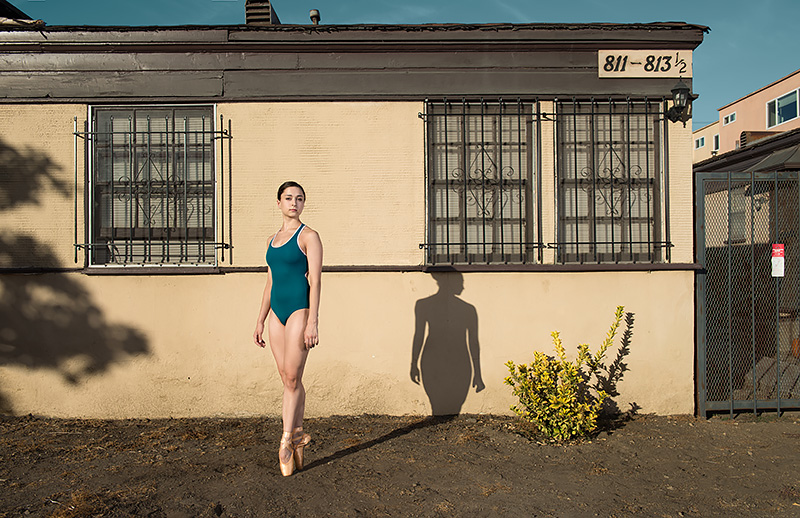 Neil Kremer & Cory Johnson
Do you have a favorite photograph? (if so which one)
I have thousands of favorite photographs. My favorite changes every day, but I can say that Marguerite Burke White has made more of my favorites than any other photographer.
What advice would you give someone who would like to become a photographer like you today?
The same advice that Sandro Miller gave me when I started. The same advice that it took me 4 years to understand and believe in: Shoot what you want to see. Shoot for yourself and nobody else. Don't buy into current trends but make sure you understand every photograph that come before you.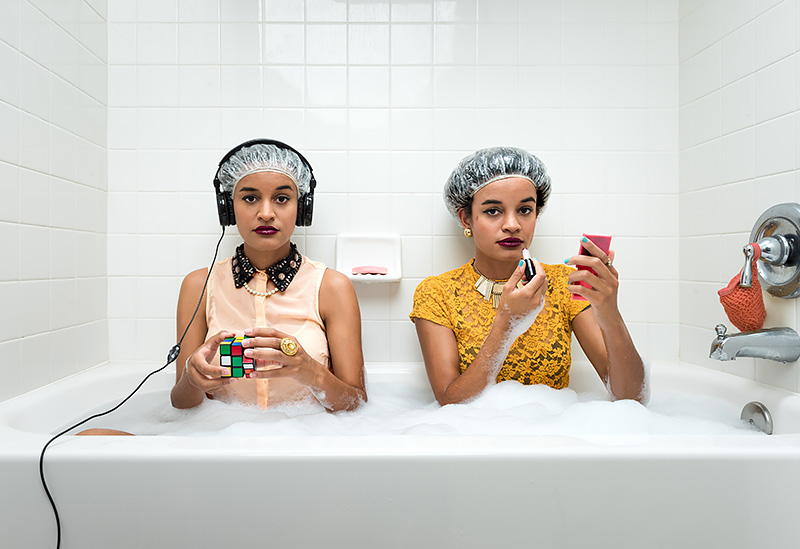 Neil Kremer & Cory Johnson
What mistake should a young photographer avoid?
There are hundreds of business related pitfalls that I could list but this isn't the place. My one piece of advise: Stay honest to your vision, keep learning and keep making images.
Your best memory as a photographer?
Our first job was shooting the cover of an inflight airline magazine. They asked us to recreate the Eagles Hotel California Album cover. Within 48 hours we found ourselves 60 feet above Sunset Blvd shooting the sunset backlit Beverly Hills hotel at Rush hour. It was that moment that we knew we wanted to make it a career.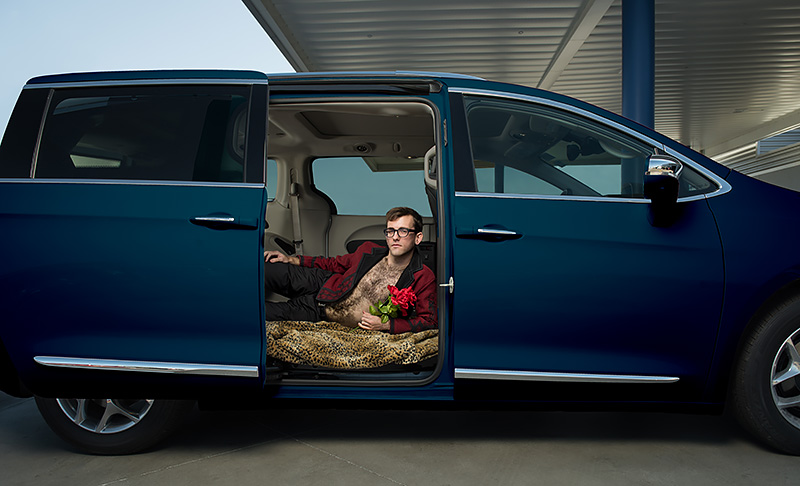 Neil Kremer & Cory Johnson
: Your worst souvenir as a photographer?
Stayed in dirty hotel near the Oakland Airport and woke up with a rash from the bugs. I know it was from the bugs because the doctor at the Emergency room told me so.
What are your upcoming projects?
We're working on three Pharmaceutical campaigns right now. We're also making a Super Bowl commercial we are shooting at the Super Bowl the day before the game. On the personal side, we're recreating 10 Rene Magritte paintings. Each will have a small twist that shares a common message throughout the series.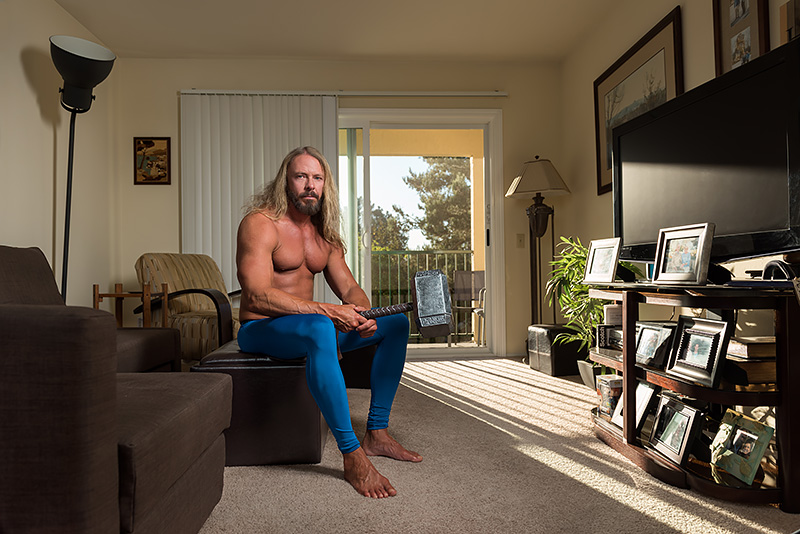 Neil Kremer & Cory Johnson


Nothing I can think of. We're just super happy to be busy right now. It took a lot of work to get here and we don't know how long it will last.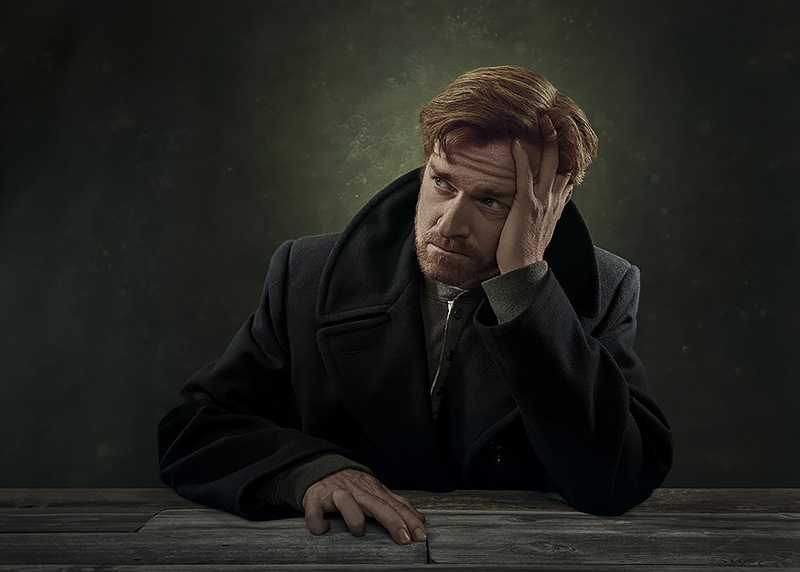 Neil Kremer & Cory Johnson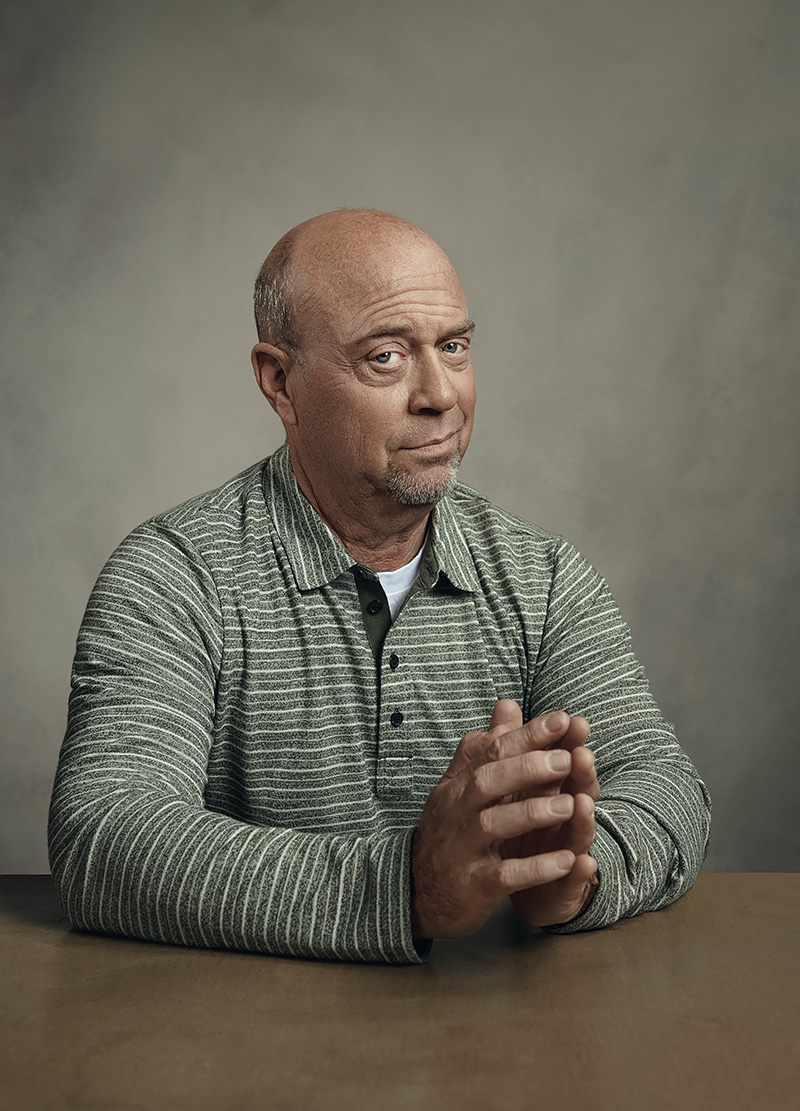 Neil Kremer & Cory Johnson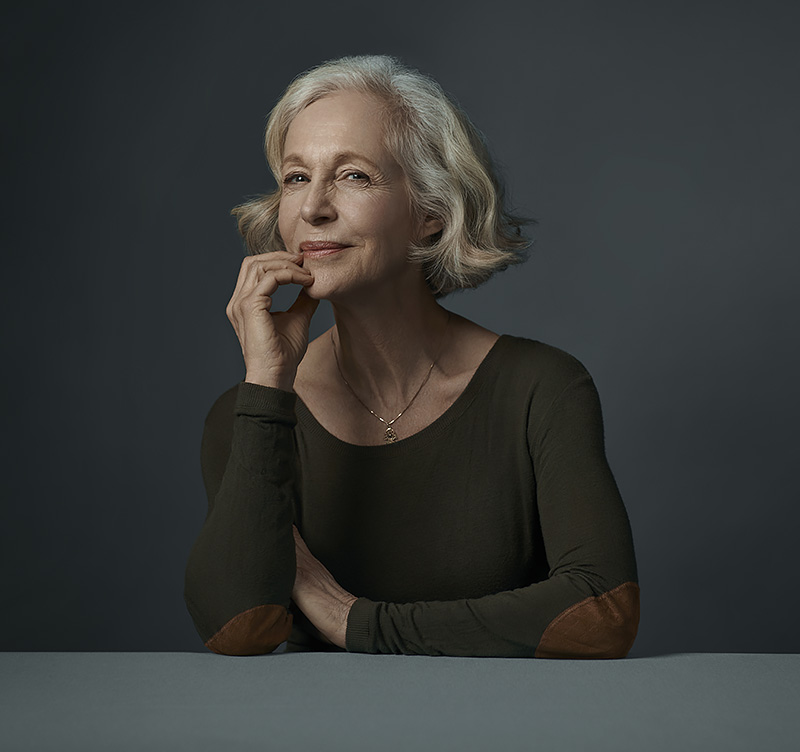 Neil Kremer & Cory Johnson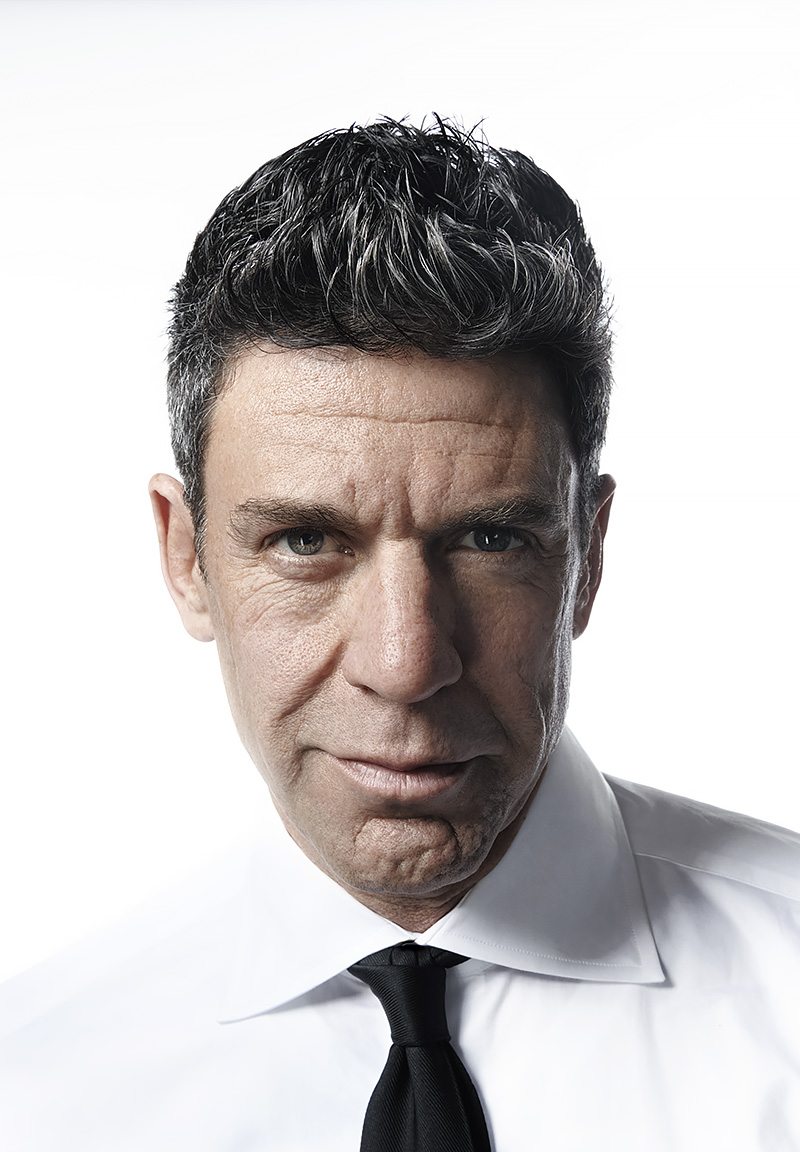 Neil Kremer & Cory Johnson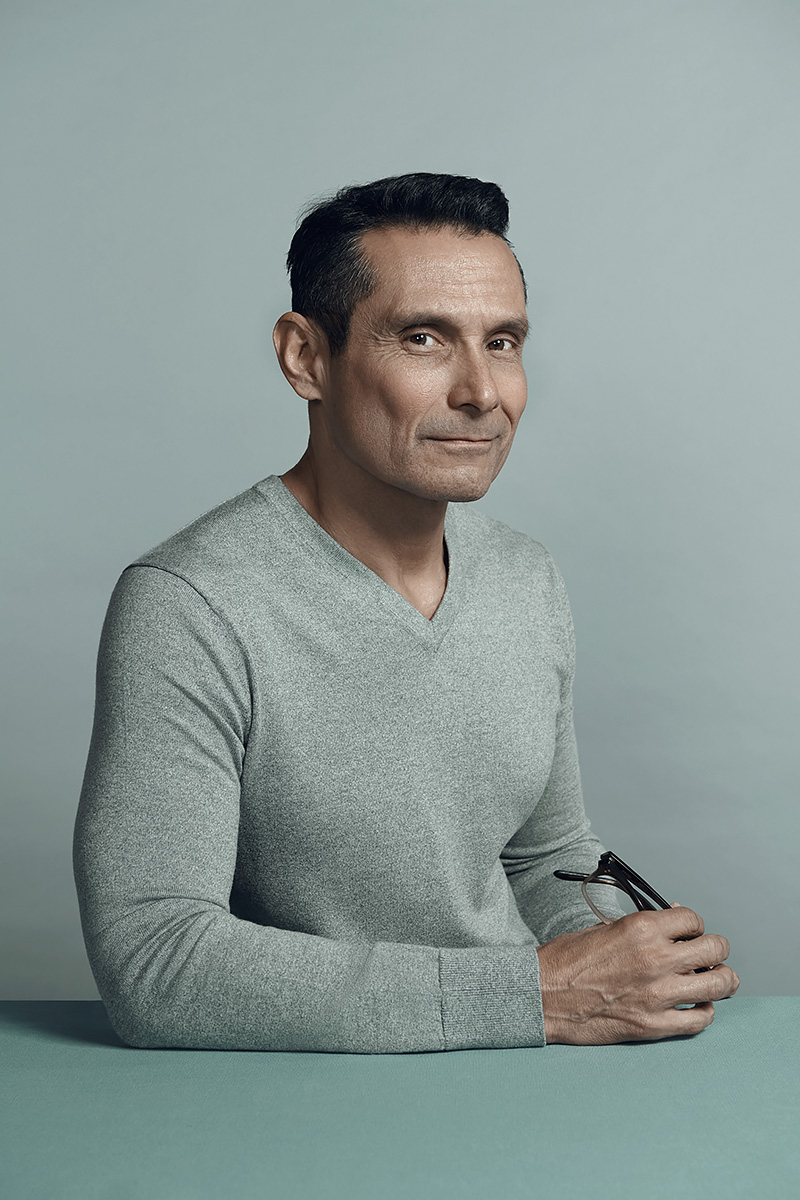 Neil Kremer & Cory Johnson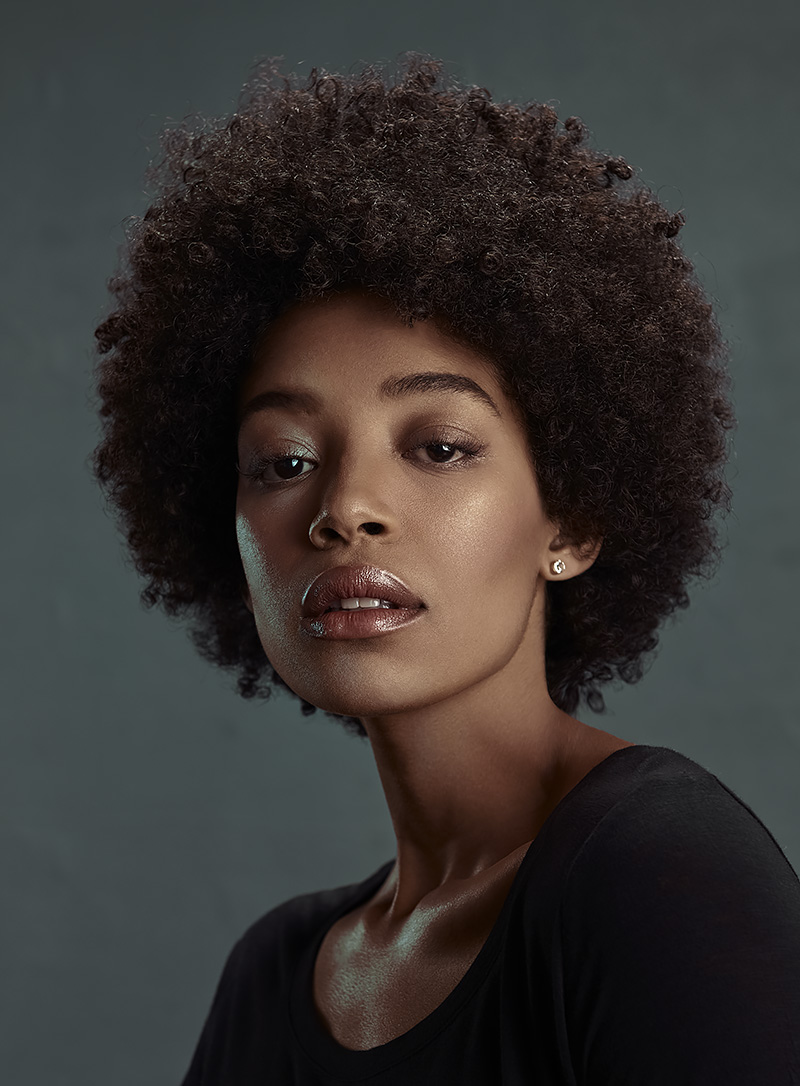 Neil Kremer & Cory Johnson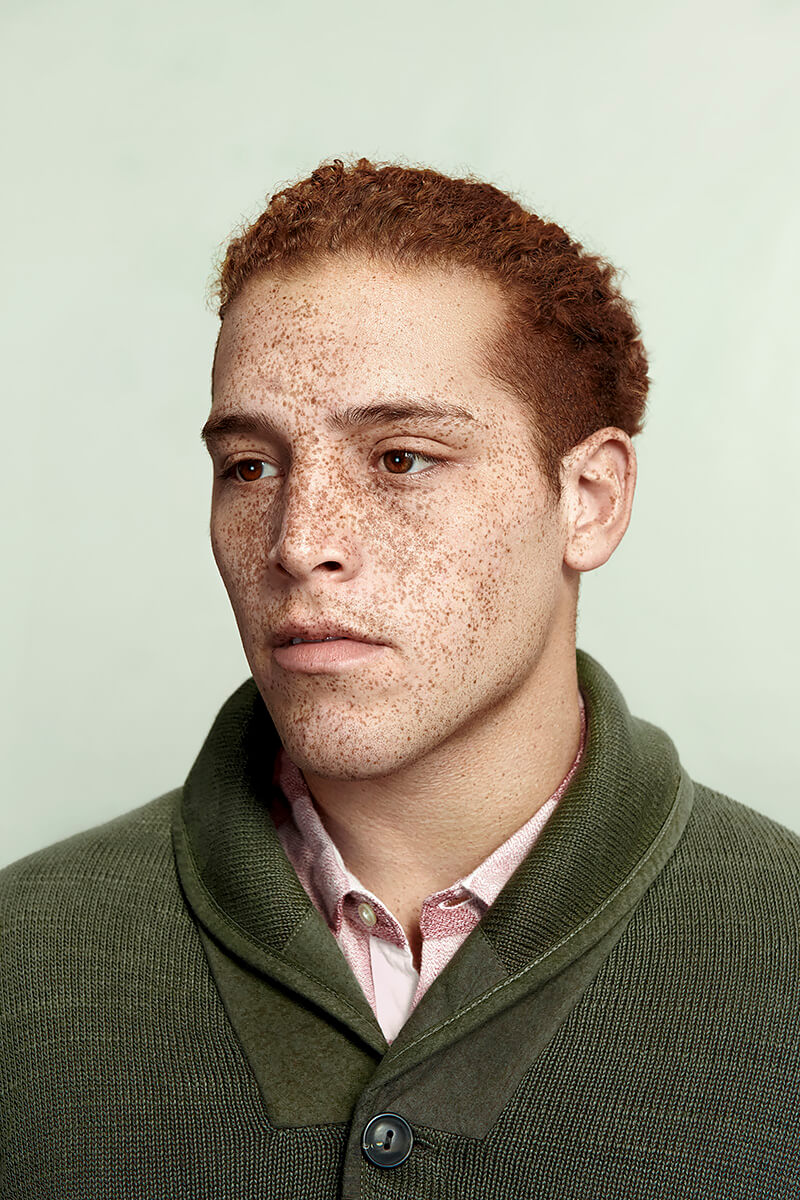 Neil Kremer & Cory Johnson