Lauren's exhibit below will be our last. After 8+ years, Half King Photo Series is ending. Please come out January 8 to say goodby, raise a glass, and toast what a fantastic, fun, beautiful ride this has been.
Lauren Welles
' show will be our 76th event. We opened in August 2010 with a project about what it was like to be a citizen of Transnistria, a breakaway former USSR republic with no official recognition. See the ground we've covered since then. Along the way, we've created a space where the highest caliber photographers -- and you, the best audience -- have gathered for spontaneous, focused, inclusive discussion about pretty much everything under the sun.
On January 8, we would love to see you and hear your thoughts one last time, and toast the future, whatever it brings.
Hanging on the walls will be our final exhibit: Lauren's pictures of Coney Island and NYC streets. As Lauren writes, I travel throughout the city, shooting what catches my eye at the moment, without a larger plan in place. It's only later on (months or years) that I may see themes in my work that could be the basis for a series. I love this city, its endless vibrancy, and polyrhythms. Like good jazz music, or hearty stew, its the perfect mixture of this and that. Of course, it's the people here that bring those descriptions to life. I love finding everyday scenes and framing them so that the mix of people, expressions, and rhythms creates some kind of spark, thereby conveying the élan of this city.
Anna Van Lenten, HKPS Curator & LightField Director will lead our discussion.
The Half King will be shutting its doors at the end of January 2019.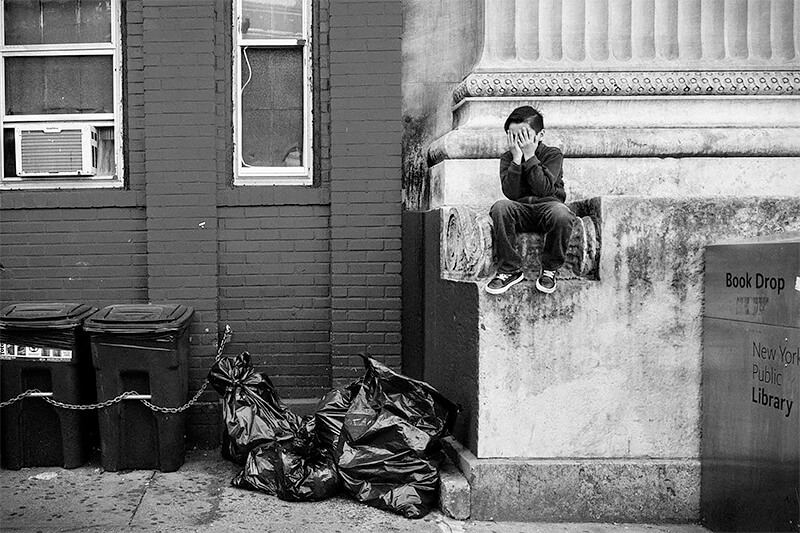 LAUREN WELLES
Lauren is a freelance photographer and former corporate attorney who left an unfulfilling, 16-year career, to follow her passion for photography. She is attracted to ideas and stories that display our commonalities as people; she believes that, as human beings, we are much more alike than we are different. One of her greatest joys is to make candid photographs of people, in which a single frame can tell a multitude stories.
Her photography has received several awards and has been exhibited at various venues around the world, including: The Fence at Photoville, the Museum of the City of New York and Arsenal Gallery Central Park, in New York City; PhotoLeiden, The Netherlands; Gudberg Nerger Gallery, Hamburg, Germany; The Print Space, London; HistoryMiami Museum; and Rayko Photo Center, San Francisco. Her work and interviews have been published in various publications, including the New York Times; La Repubblica; CBS News; The New Yorker; Slate Magazine; Adoir Noire Magazine; Clavoardiendo, Spain; the Phoblographer, Street Photography Magazine, the Candid Frame podcast, and various street photography books. She recently served as a curator for the group photography exhibition, Greetings from Coney Island at the Charles P. Sifton gallery in New York City.
Our sister project,
LightField
, is in planning phase for its 2019 edition. Check out for updates!