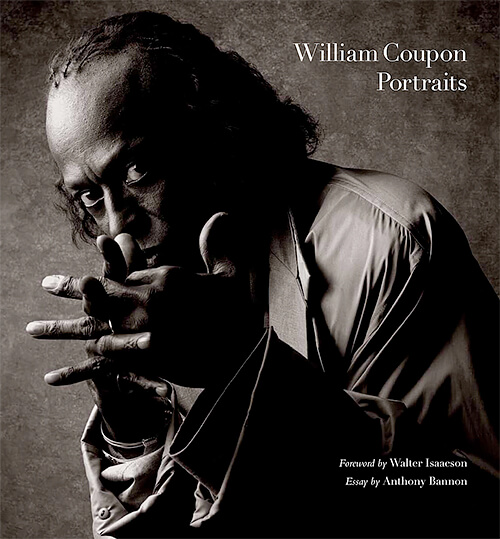 Book Signing Saturday, December 8, 2018 5-7pm
Photo-eye Bookstore's Project Space is proud to welcome internationally acclaimed portrait photographer William Coupon to our Rufina Circle location for a Book Signing and Artist Reception on Saturday, December 8th, 2018 from 5-7pm. The event is a rare opportunity to meet Coupon and celebrates his long-awaited monograph, William Coupon: Portraits published by Damiani. photo-eye's solo exhibition of the same name opens Friday, October 26th, 2018 and will remaining on view through January 5th, 2019.

For more than 40 years William Coupon has photographed an astonishing array of esteemed artists, politicians, athletes, and intellectuals, including Jean-Michel Basquiat, Mick Jagger, and Jimmy Carter among many others. His work also includes ethnographic studies of indigenous populations around the globe. Inspired by classic portrait painters such as Rembrandt and Holbein, Coupon's signature style places his subject against a hand-painted backdrop lit by a single oblique light source.