As part of the Fine Art Asia 2018, CHARBON will exhibit in the photography section, 16 photographs depicting the work of two artists : Antoine D'Agata and Emmanuel Monzon.
The selection of photographs from Antoine D'Agata featured for this exhibition focuses on the representation of the human flesh as the core, the starting point, the essential base of life, love, extasy, suffering and spirituality. D'Agata's photographs are not the result of a search for images but the consequence of his arduous and radical quest. As such, the themes captured by his camera are broad, although always motivated by the search of human essence of the outcasts.
Through a drastic plunge into prostitution, urban violence and drugs, he chases, as much as his own truth, the dignity of the losers, life force of the underdogs, beauty of a gesture and human solidarity where one is used to see only nothingness.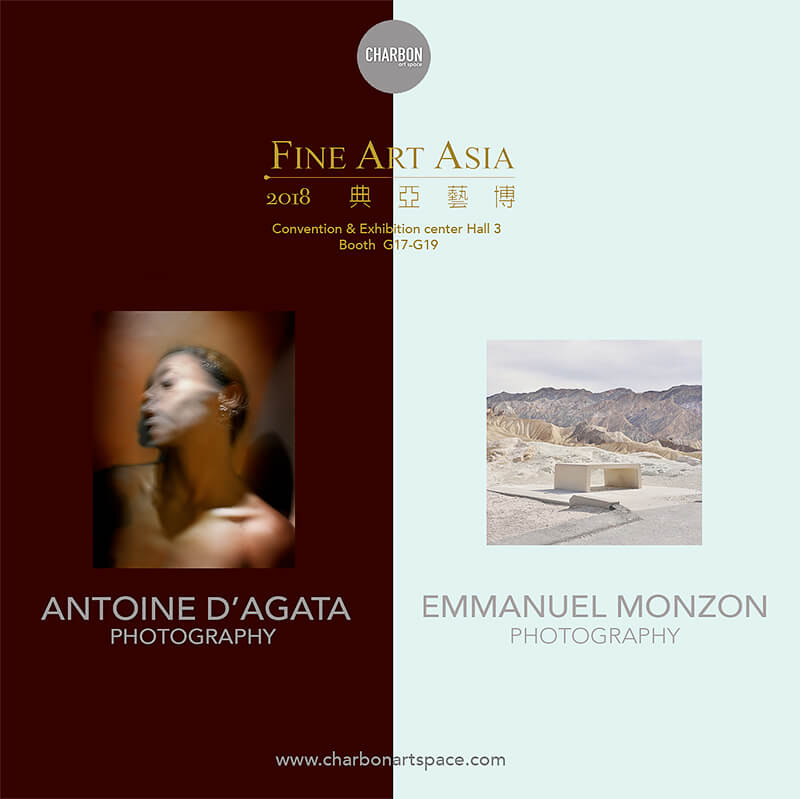 Antoine D'AGATA
is a French photographer born in Marseilles in 1961, In 2001 he published Hometown, and won the Niépce Prize for young photographers. He continued to exhibit and publish regularly: Vortex and Insomnia were published in 2003, Stigma in 2004, Manifeste in 2005. In 2004 D'Agata joined Magnum Photos and in the same year he shot his first short film Le Ventre du Monde (The World's Belly). This experiment led to his long feature film Aka Ana, shot in 2006 in Tokyo.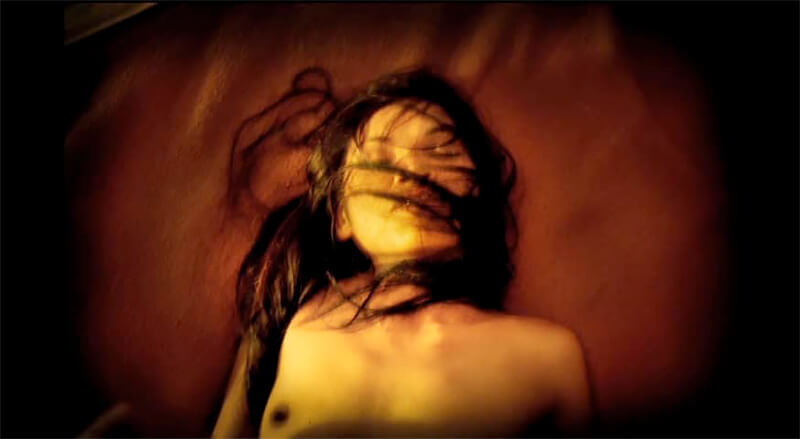 © Antoine D'Agata/Magnum Photos
The work of Emmanuel Monzon focuses primarily on the idea of urban sprawling and the expansion of its periphery. Monzon photographs banality as though it were a Romantic painting, trying only to be stronger than this big nothing in controlling the space by square framing the subject. His aesthetic of the banal obeys its own rules : a ban on living objects, a precise geometrical organization , and the revelation of a specific physical and mental landscape blurring the lines between city and suburb, between suburb and countryside, a process that results in an independent identity. Monzon thematically consistent work highlights things that make their surroundings appear quite empty and soulless. An unnerving set of social observations. Yet the tenderness of his coloring softens the quite harsh social comment his images tend to deliver. There is an absolute stillness in the images: nothing moves, not even time. Monzon grasps what is simple, and that is difficult.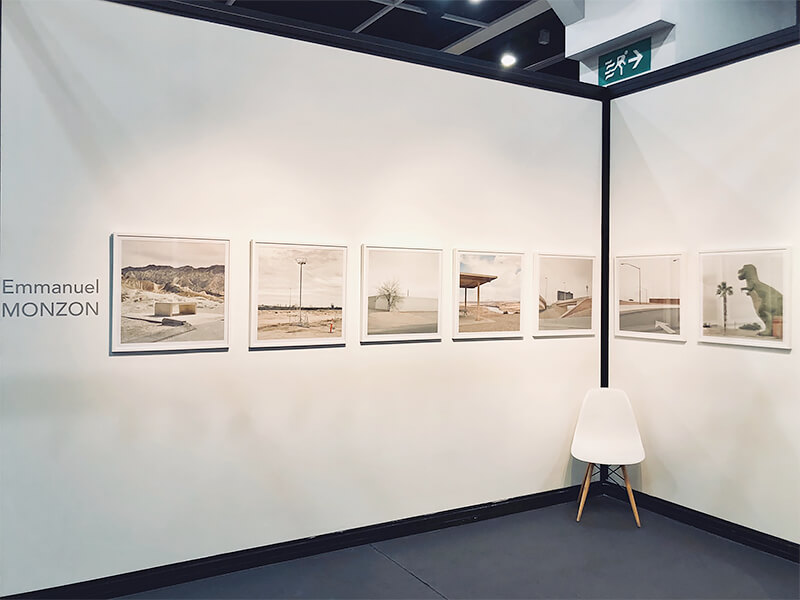 Emmanuel Monzon
is a French photographer and visual artist , living and working in Seattle (USA). He graduated from the Beaux Arts in Paris, with honors (Vladimir Velikovick) and also holds a degree in Visual Arts. He has exhibited his works in France (Paris), Hong Kong, Singapore, USA (New York, Los Angeles, Seattle, Portland) and UK (London). He has also participated in several arts fairs and collective exhibitions.